London School of Economics Summer School: Session Two
Courses taught during the London School of Economics Summer School are based on regular LSE undergraduate courses. Choose from a wide variety of courses offered in Session Two taught by Lecturers who are experts in their chosen fields. 
Fields of study
Commerce
Business Management
Economics
Arts, Humanities & Social Sciences
Law
More information regarding specific courses available can be found on the host university website. 
Credit equivalent 
7.5 ECTS = 2 UQ Units. Maximum of 2 UQ Units if 7.5 ECTS are successfully completed (pending UQ faculty approval).
Visa Information
It is your responsibility to ensure you have the correct visa for the country where you will be studying. As UQ Abroad is not a visa-issuing authority we cannot provide visa advice.
Contact LSE for more visa and immigration information.
Eligibility and application
All applicants must meet the UQ short-term experience eligibility criteria and the LSE entry requirements. 
This program impacts on UQ semester 2, 2019 dates, UQ students must meet the additional special conditions for programs that impact on teaching dates.
This program is competitive and places are allocated on a first come, first serve basis by LSE. Apply early to avoid disappointment.
Cost
Tuition only will be approximately $4,085 AUD, this does not include accommodation.
More information regarding program fees can be found on the host university website.
Applicants may also be eligible for UQ-specific funding.
Accommodation
Accommodation can be provided by LSE as part of the program fee.
For more information regarding accommodation, please visit the host university website.
Claudia - 2018
The standard of teaching was very high, yet the exams were manageable, leaving plenty of time for exploring London.  My favourite aspect of studying overseas was studying with a diverse range of people from all over the world, whilst the location of the university in central London made for easy exploring and allowed me to be apart of the bustling London lifestyle.
Read more of Claudia's story here. 
Sruthi - 2018
I would highly recommend this program for anyone who can't manage to fit in a whole semester exchange. It is a reasonably relaxed application process with plenty of help available at all stages making ending up at LSE a breeze. I am so glad I went and will tell everyone they should do the same.
Read more of Sruthi's story here. 
Jenny - 2018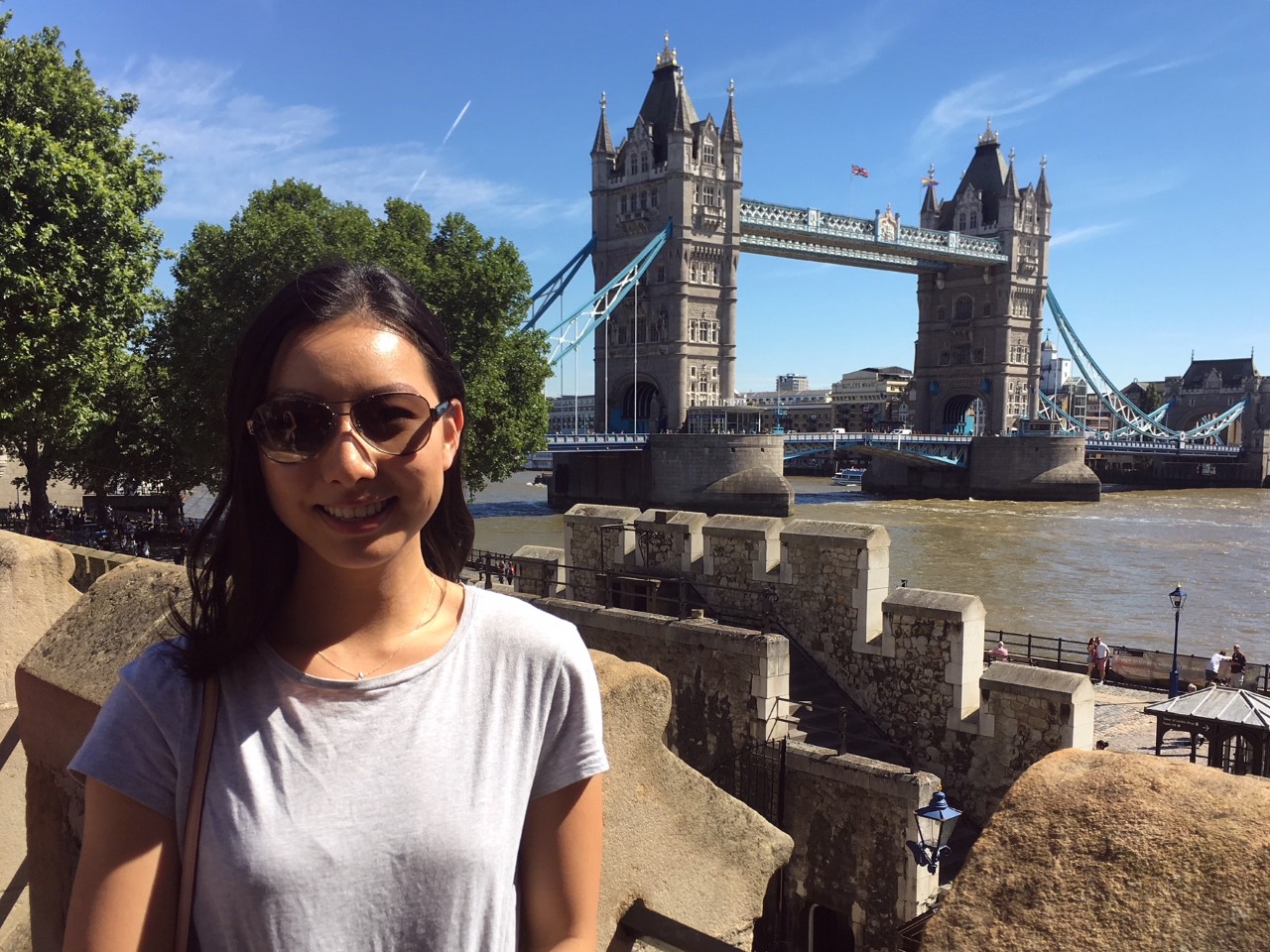 The experience was enlightening with respect to the scale and speed of London as a city. It showed me that time management is essential, but one can accomplish so much in a day. It has helped me become more comfortable in social settings.
Read more of Jenny's story here. 
Luke - 2018
I gained a lot of friendships from people of many backgrounds and cultures. I learnt how diverse people were and what their upbringings were in comparison to mine. Academically, I experienced what differentiated a university like UQ from LSE and overall I learnt quite a bit academically, from the experience.
Read more of Luke's story here. 
Key Dates
Application Deadlines
UQ Abroad: 10 March 2019
Host: TBC*
Program Dates
Start: 08 July 2019
End: 26 July 2019
---
*Students are encouraged to apply before the host deadline
Fast Facts
Type: Study
Mode: Study abroad​
Location: London, UK
Credit: For-credit only
Cohort: Undergraduate
UQ Abroad Information Sessions
Students are encouraged to register and attend an information session to receive more details on the short-term application process, eligibility criteria, funding etc.