University of Vienna Winter School
The University of Vienna Winter School takes place in Vienna, the capital of the former Habsburg Monarchy (and Austria of today) where traces of the outstanding culture of the late 19th and the beginning of the 20th century are still visible.
The two-week program combines first-class academic courses with an extensive social and cultural program. Vienna's rich cultural heritage, especially the museums, will lead to a thorough understanding of the input of the fin-de-siècle on the modernization of Europe.
Field of Study
Literature
Psychology
Sociology
Music
Art History
Design
Political Science
Film
For more detailed information about these courses go to the host university website.
Credit Equivalent 
8 ECTS = 2 UQ Units. Maximum of 2 UQ Units if 8 ECTS are successfully completed (pending UQ faculty approval).
Visa Information
It is your responsibility to ensure you have the correct visa for the country where you will be studying. As the Global Experiences team is not a visa-issuing authority we cannot provide visa advice.
Contact the host university for visa and immigration information.
Eligibility and Application
All applicants must meet the UQ short-term experience eligibility criteria and the Vienna entry requirements.
Cost
The tuition fee is approximately $2,200 AUD. More information regarding fees can be found on the host university website. 
Applicants may also be eligible for UQ-specific funding. Applicants will be notified by late-October if they are eligible for travel grants and scholarships awarded by the Global Experiences Team. Please do not rely on this funding to support your global experience.
Accommodation 
Accommodation can be arranged at an additional cost. More information regarding accommodation can be found on the host university website. 
Jin - 2019
I wanted to experience a different way of learning and a different teaching system. I took the course about literature and politics, and gain a lot more understanding of the country about its social culture and political structure. For me, a student who major in international business, it is important to know well about the world and make the combination about my major and the out-of-class knowledges
Read more of Jin's story here. 
Andrew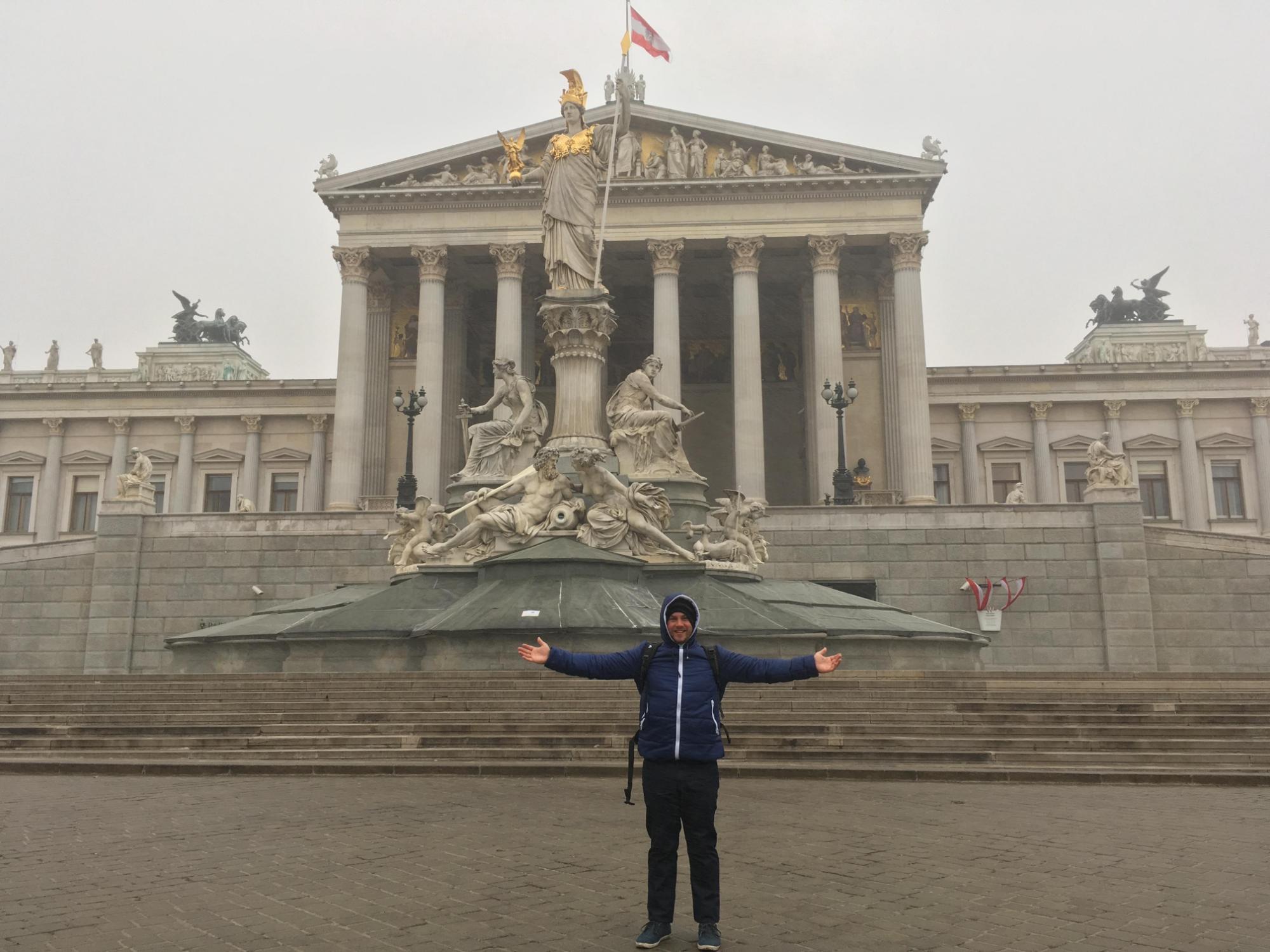 This experience has been absolutely amazing, travelling has never been a financially feasible option; however, with the short-term program, it's nearly the same as studying at home. I had a fantastic time and learnt a lot about Europe and was able to meet a lot of multinational friends. I learnt that the worlds a lot smaller place than I thought and how to better myself on an international level with regards to social interactions.
Overall I had a fantastic time and loved my trip overseas, completing the exchange allowed me to see a whole new part of the world and a new culture that I'd never seen before.
Read more of Andrew's story here. 
Key Dates
Application Deadlines
UQ: 15 October
Host: 30 November 
Program Dates
Start: 31 January 2020
End: 14 February 2020
Fast Facts
Type: Study
Mode: Study abroad
Location: Vienna, Austria
Credit: For-credit or not-for-credit
Cohort: Undergraduate and postgraduate*
---
*Postgraduates can attend the program as not-for-credit only
OS-HELP Loan
If you participate in a short-term program you may also be eligible to submit an application for an OS-HELP loan if your program is for-credit and you are enrolled as a Commonwealth supported student. 
Application Deadlines
15 January for overseas study commencing March to August
15 March for overseas study commencing May to October
15 June for overseas study commencing August to January
15 September for overseas study commencing November to April
Refer to the funding page for more information on eligibility requirements and loan amounts. 
Global Experiences Information Sessions
Students are encouraged to register and attend an information session to receive more details on the short-term application process, eligibility criteria, funding etc.​