Universitat Tubingen Winter School on European Politics and Economics
The Universitat Tubingen Winter School on European Politics and Economics short-term program offers students from all over the world a chance to study Europe and the European Union at the University of Tübingen, one of Germany's universities in the "Excellent" class. In short-term programs throughout the year students learn about and discuss diverse topics on Europe and the European Union, share their knowledge and experiences, and have the opportunity to get to know the University of Tübingen as an excellent place for study and research.
Field of Study
International relations
Political science
Economics
For more detailed information about these courses go to the host university website.
Credit Equivalent 
6 ECTS = 2 UQ Units. Maximum of 2 UQ Units if 6 ECTS are successfully completed (pending UQ faculty approval).
Visa Information
It is your responsibility to ensure you have the correct visa for the country where you will be studying. As the Global Experiences team is not a visa-issuing authority we cannot provide visa advice.
Contact the host university for visa and immigration information.
Eligibility and Application
All applicants must meet the UQ short-term experience eligibility criteria and the Tubingen entry requirements.
Cost
The program fee is approximately $2,959 AUD. More information regarding fees can be found on the host university website. Early-bird discounts may apply. Please see host university website. for more information.
Program fees include:
Academic courses within the module "Europe & the European Union"
A German language course and an intercultural workshop within the module "Language & Culture"
Course materials
Welcome Package
Cultural and social activities
1-day excursion to Stuttgart (train, guided tours, 1 dinner)
1-day excursion to Strasbourg (bus, guided tours, 1 dinner)
1-day excursion to Frankfurt (bus, guided tours)
Accommodation in Tübingen
A public transportation ticket for use within Tübingen
Welcome reception and farewell evening
Accommodation 
Accommodation is provided as part of the program fee. More information regarding accommodation can be found on the host university website. 
Funding
Widening Participation Grant
When you submit your application for an experience, you are automatically considered for funding that is relevant to your nominated experience. Please refer to the Short-Term Experiences Funding  page for details. 
Divjyot - January 2018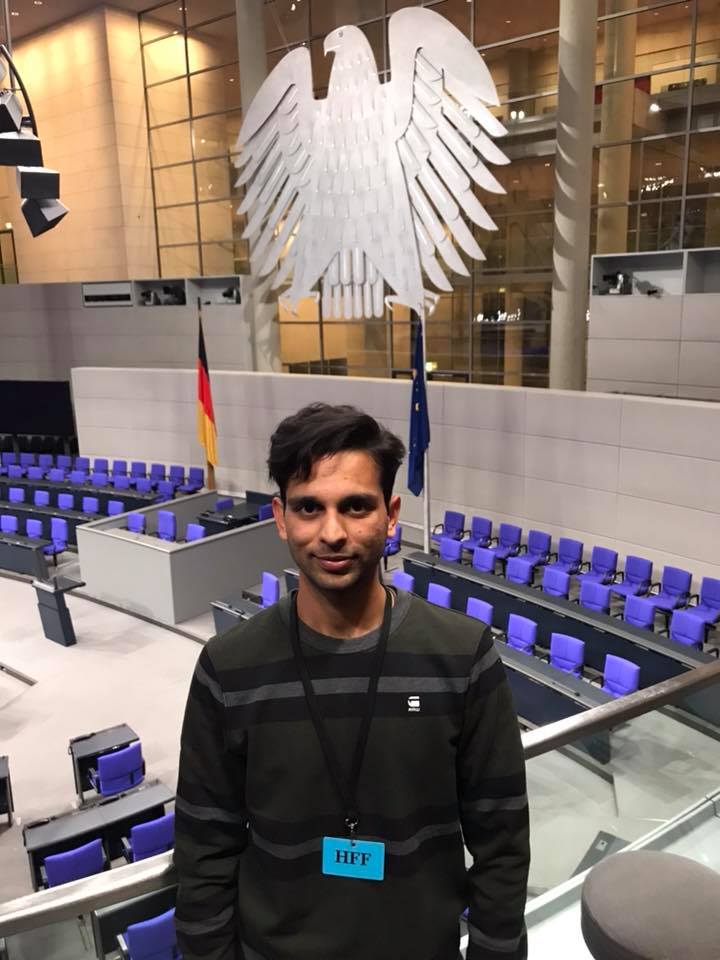 I pursued this experience with the aim to gain personal development by getting different out of the box by exploring and learning about different countries, cultures and language. Personally, I realised certain things which I didn't think I am capable of. I learnt basic German language skills and passed with 40.5/42. 
Read more of Divjyot's story here. 
Key Dates
Application Deadlines
UQ: 10 September 2022
Host: 16 October 2022
Program Dates
Start: 09 January 2023
End: 27 January 2023
Fast Facts
Type: Study
Mode: Study abroad
Location: Tubingen, Germany
Credit: For-credit or not-for-credit
Cohort: Undergraduate and postgraduate*
---
*Postgraduates can attend the program as not-for-credit only
OS-HELP Loan
If you participate in a short-term program you may also be eligible to submit an application for an OS-HELP loan if your program is for-credit and you are enrolled as a Commonwealth supported student. 
Application Deadlines
15 January for overseas study commencing March to August
15 March for overseas study commencing May to October
15 June for overseas study commencing August to January
15 September for overseas study commencing November to April
Refer to the funding page for more information on eligibility requirements and loan amounts. 
Global Experiences Information Sessions
Students are encouraged to register and attend an information session to receive more details on the short-term application process, eligibility criteria, funding etc.​