University of Cambridge Girton College Business Summer Program
The Girton College, University of Cambridge, Business Summer Program intense four-week academic summer programme will give ambitious students in the field of business the extraordinary opportunity to experience Cambridge student life in the context of a programme specifically designed for high-achieving university students.
Girton College is one of the larger constituent colleges of the University of Cambridge. Founded in 1869, Girton is a vibrant community of scholars, from all walks of life, united in their passion for learning. The College's beautiful buildings, excellent facilities and spacious grounds are located just outside the city centre, and Girton is well known for its relaxed and friendly atmosphere – the perfect place in which to meet like-minded students from around the world.
Field of Study
Business
Finance
Leadership
For more detailed information about these courses go to the host university website.
Credit Equivalent 
1 course = 2 UQ Units. Maximum of 2 UQ Units if 1 course is successfully completed (pending UQ faculty approval).
Visa Information
It is your responsibility to ensure you have the correct visa for the country where you will be studying. As the Global Experiences team is not a visa-issuing authority we cannot provide visa advice.
Please review the UK Government webpage for visa and immigration information.
Eligibility and Application
All applicants must meet the UQ short-term experience eligibility criteria and the Girton College entry requirements.
If you are intending to undertake your experience for-credit, it is strongly recommended that you submit your application to IGET at least 4 weeks before applying to the host to allow sufficient time for Faculty to complete the credit assessment. Please note however that it is your responsibility to meet the host application deadline.  
Cost
The participation mode of this experience is Study Abroad. The program fee is approximately $7,600 AUD and includes tuition, accommodation, some meals and program related fees. Detailed information regarding fees and inclusions can be found on the host university website.
Accommodation 
Accommodation is included in the program cost. More information regarding accommodation can be found on the host university website. 
Funding
Internships and Global Experiences Grants
When you submit your application for an experience, you are automatically considered for funding that is relevant to your nominated experience. Please refer to the Short-Term Experiences Funding  page for details. 
Stephanie - 2022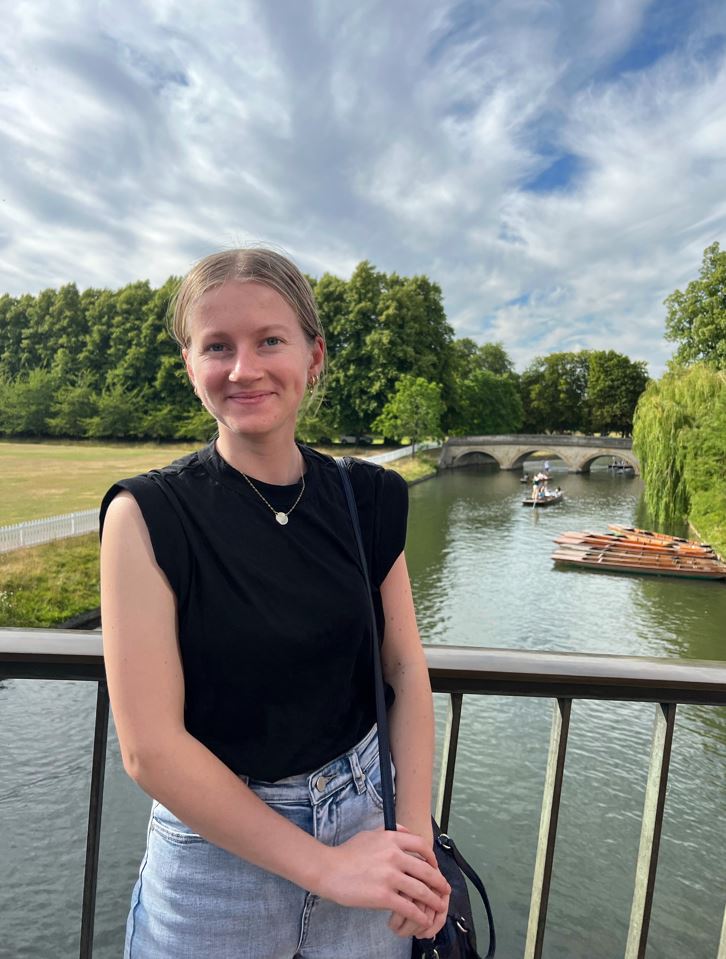 "I have gained new friends from around the world, valuable professional connections and incredible memories that I will cherish forever. The experience challenged me to step outside my comfort zone. I think I've come back to Australia with a newfound confidence and a different perspective on life outside of Australia. It has also enhanced my desire to work overseas after graduating."
Key Dates
Application Deadlines
UQ: 21 April 2023
Host: 31 March 2023
Program Dates
Start: 25 June 2023
End: 22 July 2023
Fast Facts
Type: Study
Mode: Study Abroad
Location: Cambridge, England (In-person)
Credit: For-credit or not-for-credit
Cohort: Undergraduate and Postgraduate*
---
*Postgraduates can attend the program as not-for-credit only
OS-HELP Loan
If you participate in a short-term program you may also be eligible to submit an application for an OS-HELP loan if your program is for-credit and you are enrolled as a Commonwealth supported student. 
Application Deadlines
15 January for overseas study commencing March to August
15 March for overseas study commencing May to October
15 June for overseas study commencing August to January
15 September for overseas study commencing November to April
Refer to the funding page for more information on eligibility requirements and loan amounts. 
Global Experiences Information Sessions
Students are encouraged to register and attend an information session to receive more details on the short-term application process, eligibility criteria, funding etc.​