CIS Australia July in Tokyo
The CIS Australia July in Tokyo program takes place in the bustling city of Tokyo at Seisen University. 
Choose one or two sessions to study Japanese culture and language.  Choose to learn or improve your Japanese language skills, or take a course in Global Citizenship and Cross-Cultural Studies. Experience the famous temples and sites of Tokyo, while immersing yourself at a local university with Japanese students
Fields of study
  Japanese language and culture
For more information regarding program specifics, visit the host program website.
Credit Equivalent
4 credits = 2 UQ Units. Maximum of 4 UQ Units if 8 credits are successfully completed (pending UQ faculty approval).
Visa Information
It is your responsibility to ensure you have the correct visa for the country where you will be studying. As the Global Experiences team is not a visa-issuing authority we cannot provide visa advice.
Contact CIS Australia for visa and immigration information.
Eligibility and application
All applicants must meet the standard Global Experiences Student Eligibility Criteria and any additional eligibility criteria set by CIS Australia. Students are required to at least have a 4.5 GPA to meet CIS' entry requirements.
Session 3 impacts on UQ semester 2, 2020 dates, UQ students must meet the additional special conditions for programs that impact on teaching dates. 
CIS Australia programs are highly competitive and fill up fast so be sure to get your application in as early as possible.
Costs
The program fee varies depending on the chosen session and number of courses. Program fees range from $4,699 - $6,499 AUD per session.
More information regarding program fees can be found on the CIS Australia website.  
Applicants may also be eligible for UQ-specific funding. Applicants will be notified by mid-May if they are eligible for travel grants and scholarships awarded by the Global Experiences Team. Please do not rely on this funding to support your global experience.
Accommodation
Accommodation is included in the program cost.
For more information regarding accommodation, please see the CIS Australia website.
Jacob - 2018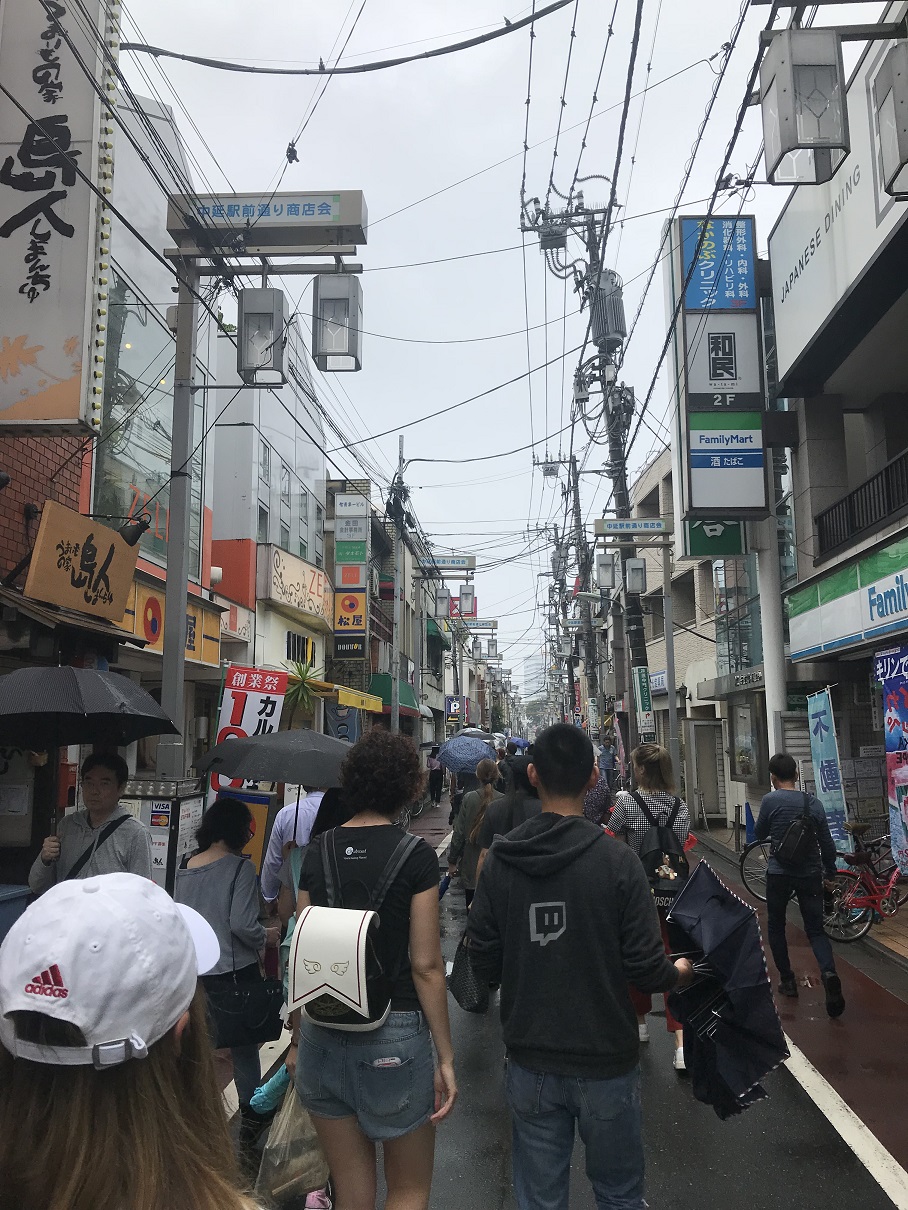 I chose the experience in hopes of shaving some time off of my degree over the break, but came to find it was so much more! It wasn't just about earning credit, it was about actually learning how to live and study in a foreign country.
Read more of Jacob's story here. 
Yimei - 2018
Wearing a kimono is my favourite memory. Wearing it while walking down the street, you won't feel strange because there are lots of people wearing them too. This is a very new experience that I cannot encounter in Australia.
Read more of Yimei's story here. 
Key Dates
Application Deadlines
UQ: 10 March 2020
Host: TBC
Program Dates
Session 2
Start date: 27 June 2020

End date: 11 July 2020

Credit: For credit or not for credit
Session 3
Start date: 11 July 2020

End date: 25 July 2020

Credit: For credit only
Fast Facts
Type: Study
Mode: Study abroad
Location: Tokyo, Japan
Credit: For-credit and not-for-credit
Cohort: Undergraduate
---
*Postgraduates may participate in this program not-for-credit only
OS-HELP Loan
If you participate in a short-term program you may also be eligible to submit an application for an OS-HELP loan if your program is for-credit and you are enrolled as a Commonwealth supported student. 
Application Deadlines
15 January for overseas study commencing March to August
15 March for overseas study commencing May to October
15 June for overseas study commencing August to January
15 September for overseas study commencing November to April
Refer to the funding page for more information on eligibility requirements and loan amounts. 
Global Experiences Information Sessions
Students are encouraged to register and attend an information session to receive more details on the short-term application process, eligibility criteria, funding etc.​