Are you ready to take action in your career and make the most out of the upcoming UQ Careers Expo? As part of Employability Week, this expo is a valuable opportunity for students to connect with potential employers, learn about various industries, and explore internship and job opportunities.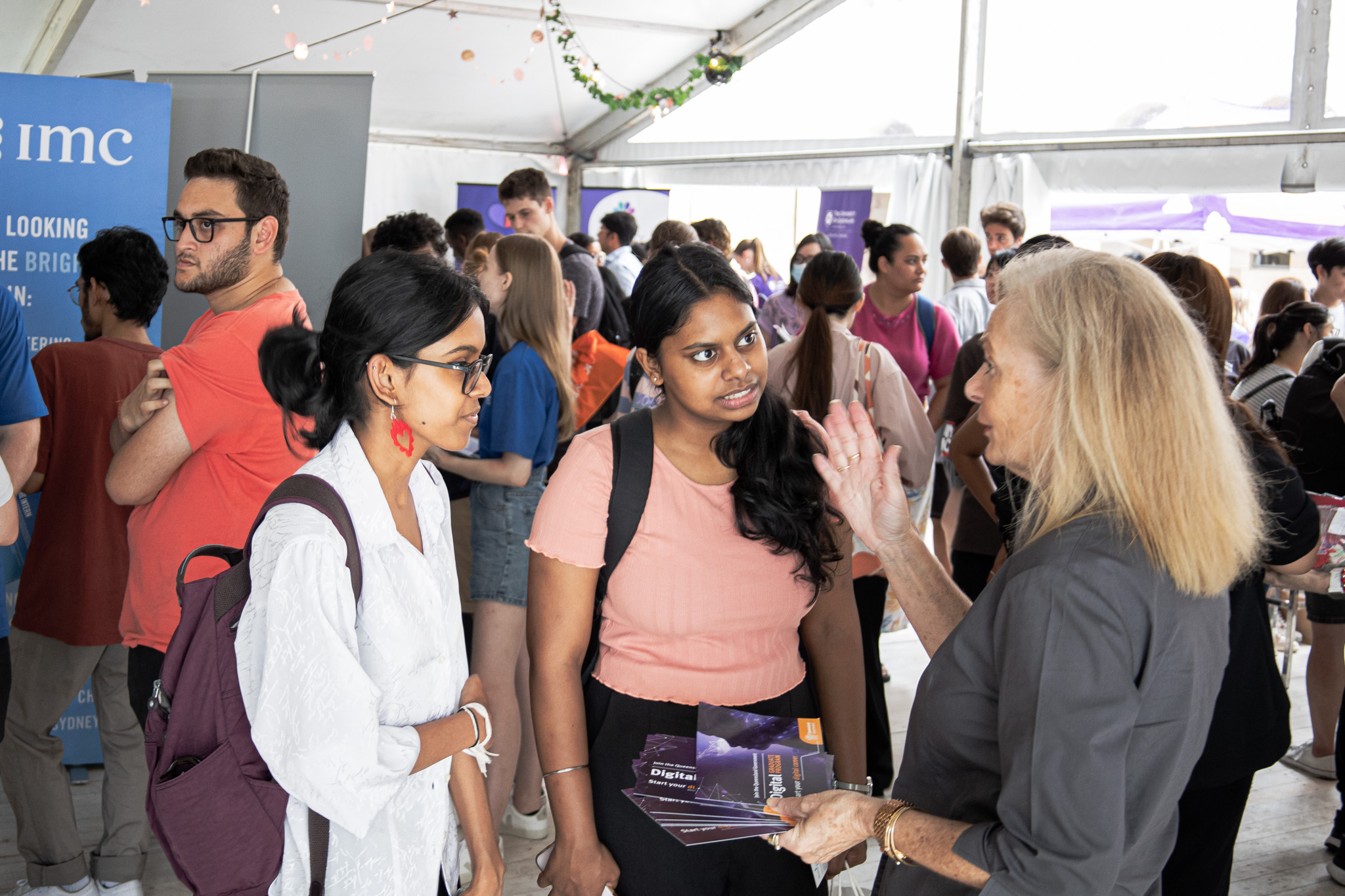 To ensure you maximise your experience, here are some tips on how to get the best out of the expo: 
1. Attend Workshops Beforehand 
Throughout Employability Week there are a range of workshops both online and in-person that will help prepare you for the expo. It would be a good idea to attend: 
Making LinkedIn work for you – Get your profile up-to-date before entering the expo 

Crash course into industry networking – Gain some valuable tips on communicating with industry 

Introduction to Resumes – Learn some top tips for setting up a professional resume 
2. Prepare Your Elevator Pitch 
Before attending the expo, it's essential to have a clear and concise elevator pitch ready. This pitch should introduce yourself, highlight your skills and capabilities and express your career aspirations. Being well-prepared will help you make a great first impression on potential employers. 
3. Research the Exhibitors 
Take some time to research the companies and organisations attending the expo. Familiarise yourself with their values, goals, and the positions they are looking to fill. This knowledge will enable you to ask informed questions and show your genuine interest in their offerings. 
4. Dress Professionally 
First impressions matter and dressing professionally can help you stand out. Wear business casual or business professional attire to convey your readiness for the professional world. Make sure you feel comfortable as well! 
5. Bring Multiple Copies of Your Resume 
Carry several copies of your Resume to hand out to potential employers. Make sure your Resume is well-organised, up-to-date, and tailored to the industries and roles you're interested in. 
6. Network Effectively 
Networking is a crucial aspect of the Careers Expo. Be approachable, introduce yourself confidently, and ask meaningful questions. Remember to collect contact information from recruiters you meet or add them on LinkedIn so you can follow up after the event.  
7. Take Notes 
Bring a notebook or use a note-taking app on your phone to jot down key points from your conversations and interactions. These notes will be helpful when you follow-up with potential employers. 
8. Follow-up 
After the expo, send thank-you emails to the recruiters and professionals you connected with. This not only shows your appreciation but also keeps you fresh in their minds. 
The UQ Careers Expo is a fantastic chance to kickstart your career journey. By preparing, staying organised, and being proactive you can make the most out of this event and set yourself up for future success. Don't forget to visit the Employability Week website for more resources and information to help you thrive in your career pursuits. 
We wish you the best of luck in making valuable connections and taking those crucial steps towards your dream career!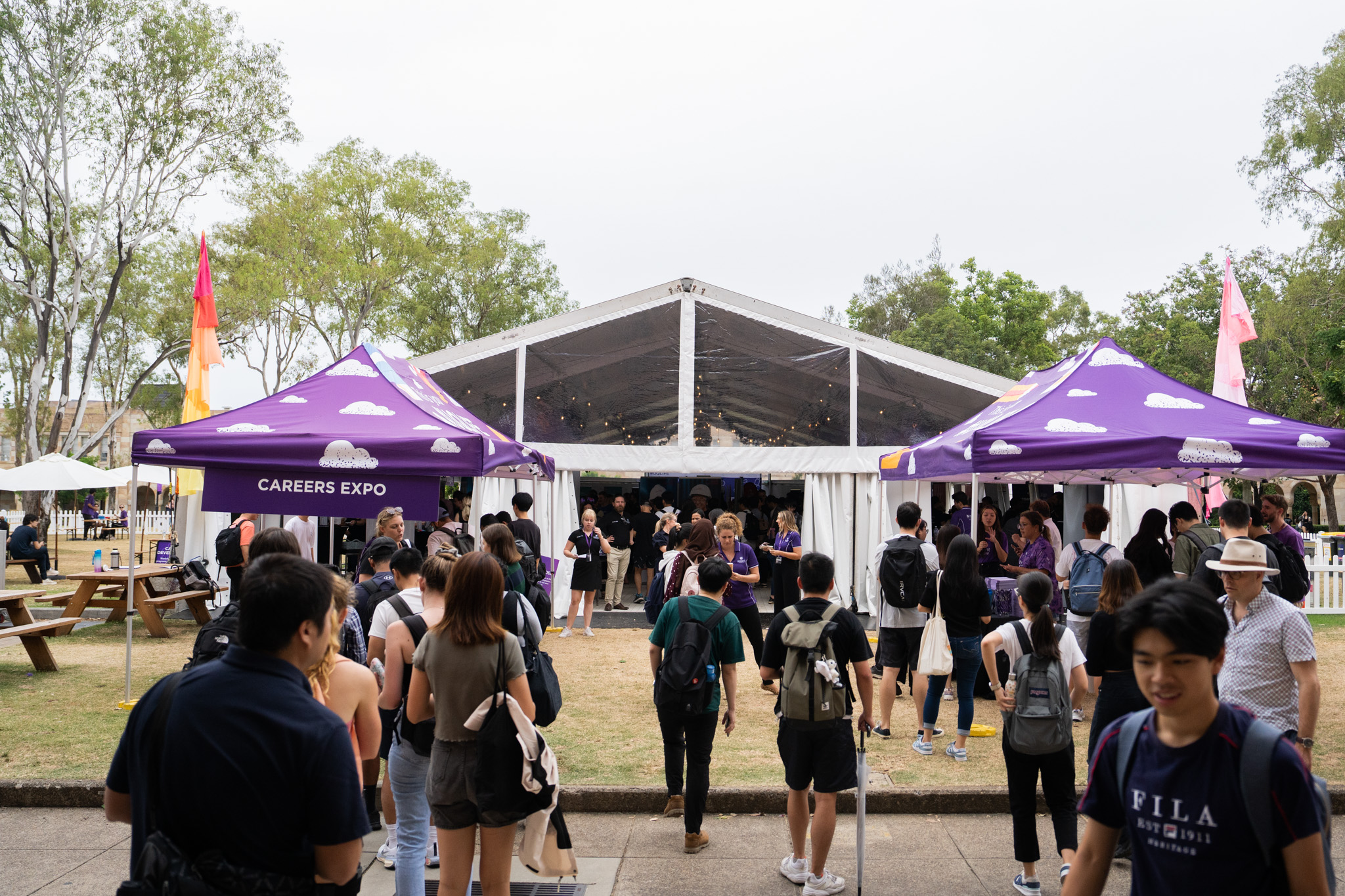 Want to continue your career development? Find upcoming events and workshops here.