Events and workshops
Learn more about Student-Staff Partnership opportunities and connect with the community.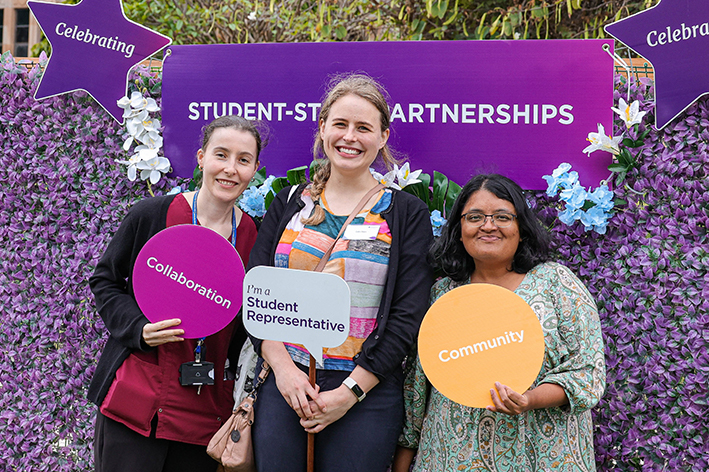 Want to learn how to join a Student-Staff Partnership (SSP) and make a difference at UQ?
Register for upcoming information sessions and workshops to be guided through the partnership journey and to find out how you can participate.
Join us for networking and social events to connect with the SSP community and share your partnership experiences and learnings.
Upcoming events and workshops
Starts: 12 Oct 2023, 3:00 pm

Finishes: 12 Oct 2023, 5:30 pm

Venue: St Lucia, Sir Llew Edwards Building (14), 14-212

Remaining places: 117

Register to attend the Student-Staff Partnerships Showcase 2023