The UQ Student-Staff Partnerships Team is here to support our UQ community of Student and Staff Partners and Student Representatives. Feel free to reach out to a member of the SSP team if you have any questions or concerns via the below email addresses, or via our shared email account SSP@uq.edu.au
Student-Staff Partnerships Team
Madelaine-Marie Judd
m.judd@uq.edu.au
Madelaine-Marie Judd
Student Partners Adviser (Projects)
Madelaine-Marie is the Student-Staff Partnerships Adviser. In this role, Madelaine-Marie leads SSP Projects. Madelaine-Marie is passionate about enhancing the student experience through university-wide strategic initiatives that seek to empower students as active agents within their own learning.
Contact Madelaine-Marie about: 
scoping partnership projects;
discussing challenges and strategies with partners in projects;
providing recommendations for how the initiative could be enhanced;
project management; and/or undertaking research in learning and teaching.
Julia Groening
j.groening@uq.edu.au
Julia Groening
Student Partners Project Officer
Julia assists the Student Partners Adviser in administering and enhancing the Student-Staff Partnerships Projects program at UQ. She is passionate about fostering an engaged and inclusive UQ community that connects the diverse skills and talents of staff and students and provides opportunities to collaborate as mutual learners.
Contact Julia to find out more about the processes for Student-Staff Partnership Projects, including:
submitting a project proposal,
applying to become a Student Partner, or
project timelines, reports and grant payments.
Naima Crisp
n.crisp@uq.edu.au
Naima Crisp
Student Partners Project Officer
Naima assists the Student Partners Adviser in administering and enhancing the Student-Staff Partnerships Projects program at UQ. Having been a student partner whilst she was a UQ student and now navigating how to be a staff partner, she is passionate about how we break down barriers so that we can work together to improve the experiences within the UQ community.
Contact Naima about:
navigating the SSP Workflow via StudentHub;
networking and celebration events;
training and professional developments for partners; and
sharing any wild ideas that could improve the SSP experience.
Dorinda Harvey-Bravo
d.harveybravo@uq.edu.au
Dorinda Harvey-Bravo
Student Partners Coordinator (Student Representation and Voice)
Dorinda is a Student-Staff Partnerships Coordinator at UQ, sharing the role with Courtney.  Dorinda works Tuesdays and Fridays with a focus on Student Representation. She manages the induction and support of new and existing student reps, and works with staff to engage students as partners on various committees and advisory groups.  Dorinda is passionate about equipping and empowering students to orchestrate their university experience and influence positive change.
Contact Dorinda (Tuesday or Friday) about:
student representation
opportunities to implement or grow student representation in your program, school, or faculty;
recruiting suitable students for opportunities;
applying to become a student rep; or
training and professional development for student reps.
Julie Peries
j.peries@uq.edu.au
Julie Peries
Student Representation & Voice Project Officer
Julie assists the Student Partners Coordinator in the administration and service delivery of the Student Representation & Student Voices programs at UQ.  She is passionate about learning and development and enjoys hearing about students' growth and development of capabilities as a result of their participation in Rep & Voice opportunities.
Contact Julie about:
Advertising and recruiting for student representatives; 
Professional development and networking events for student reps;
Support or guidelines to assist with effective student representation;
Financial incentives for Student Voices including student forums.
2021 SSP Program Advisory Group Student Members
The SSP Program Advisory Group consists of the Partnerships Team and four student members. These student members serve a vital role in supporting the student SSP community, and co-designing aspects of the program. Feel free to reach out to the student members if you have any questions or want to chat about representation or partnership.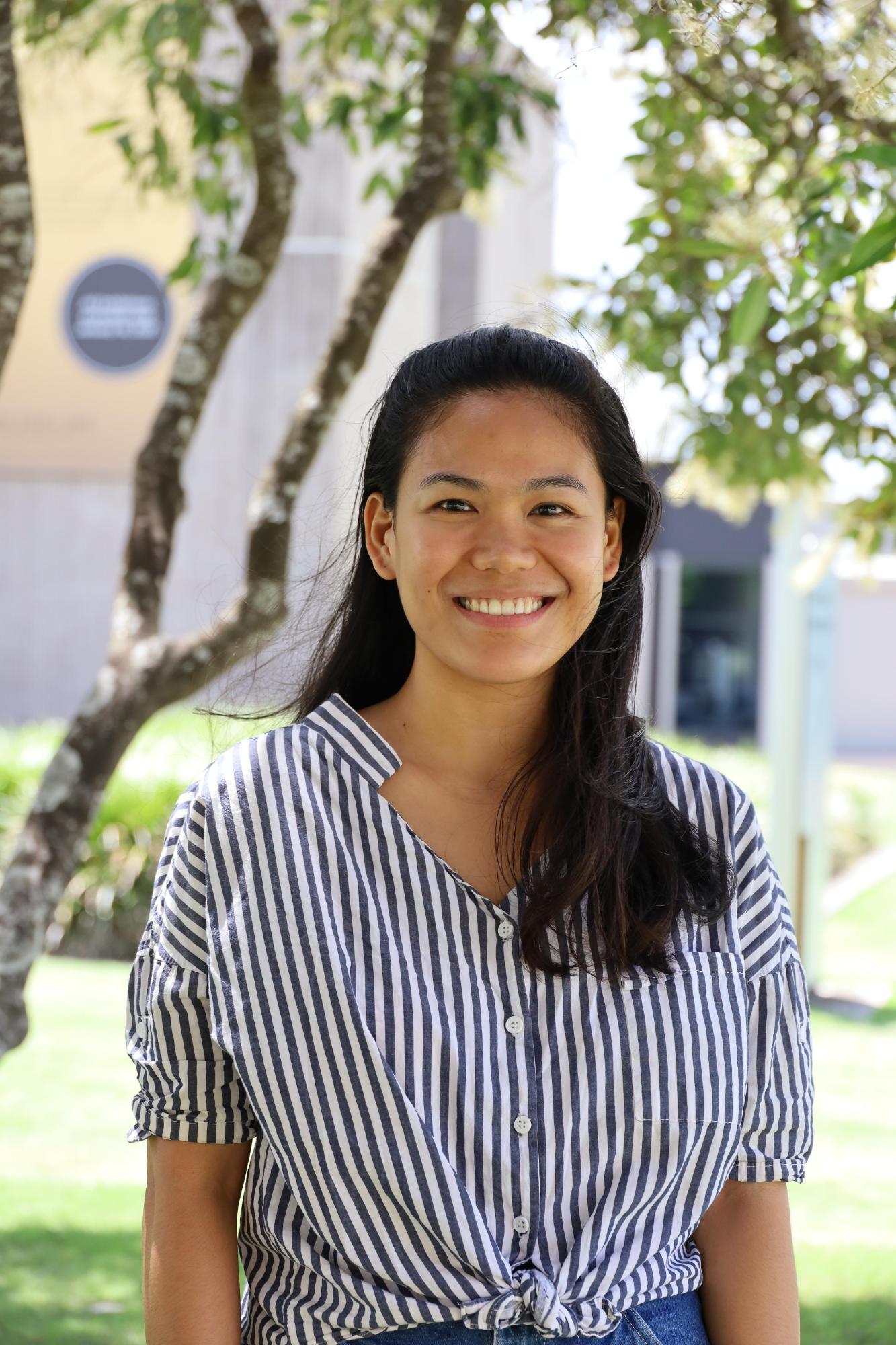 Eliza Canabal
Student Member
Hey there! I'm Eliza, born and raised in the Philippines. I'm a PhD Candidate in Environmental Engineering - and yes, I make some time for extracurricular activities! I am keen to help students feel and know that their voices are being heard by the university and that they can fully utilize the services available to enhance their student life and future employability.
---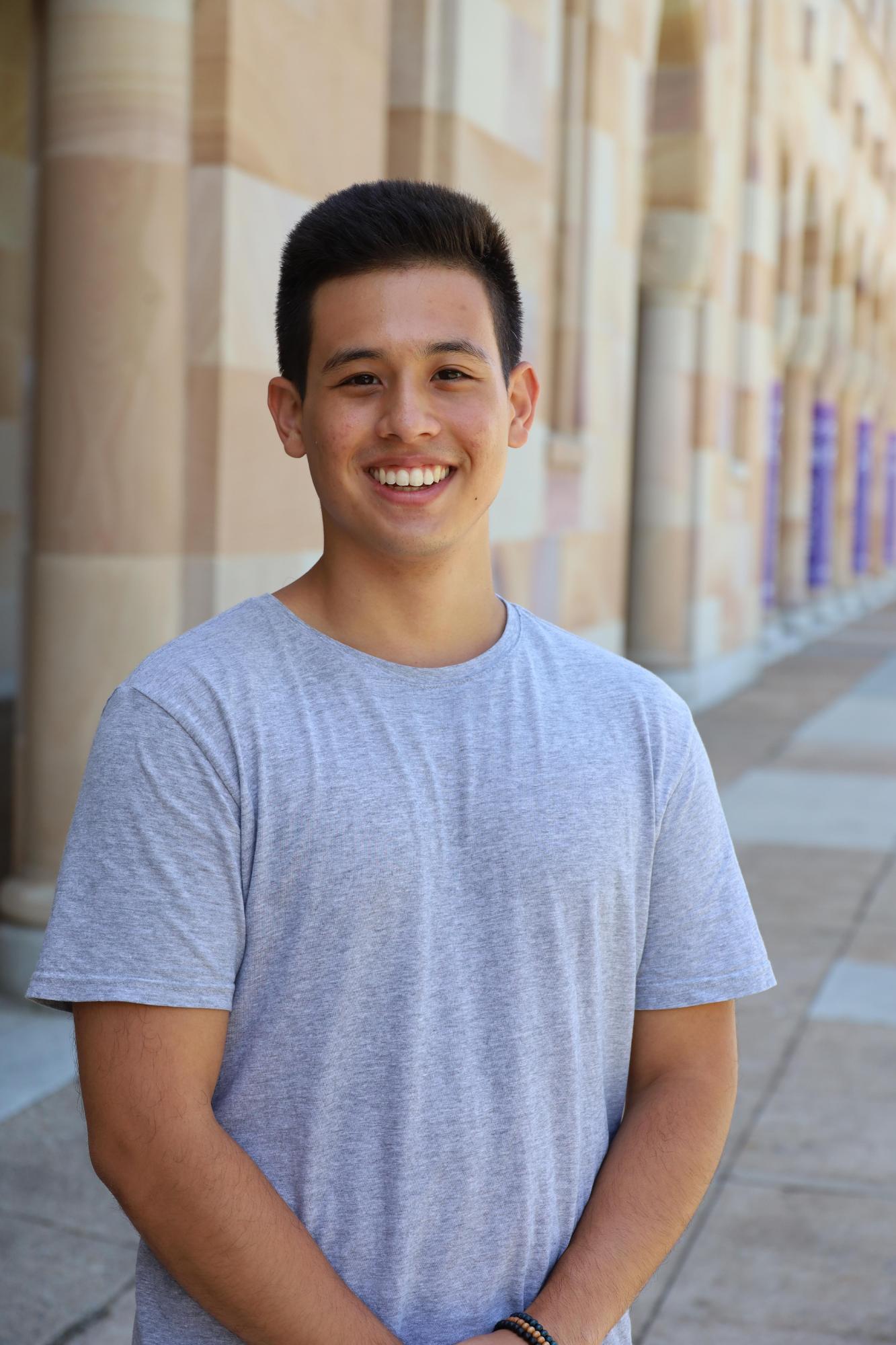 Eugene Dragut
Student Member
Hi! My name is Eugene Dragut and I'm a Brissie local. I'm currently studying a Doctor of Medicine at UQ, but you'll probably spot me napping on the great court more than any hospital. Always excited to meet new students and I'm super passionate about encouraging people to get involved in programs to boost their employability. Please feel free to reach out to me anytime!
---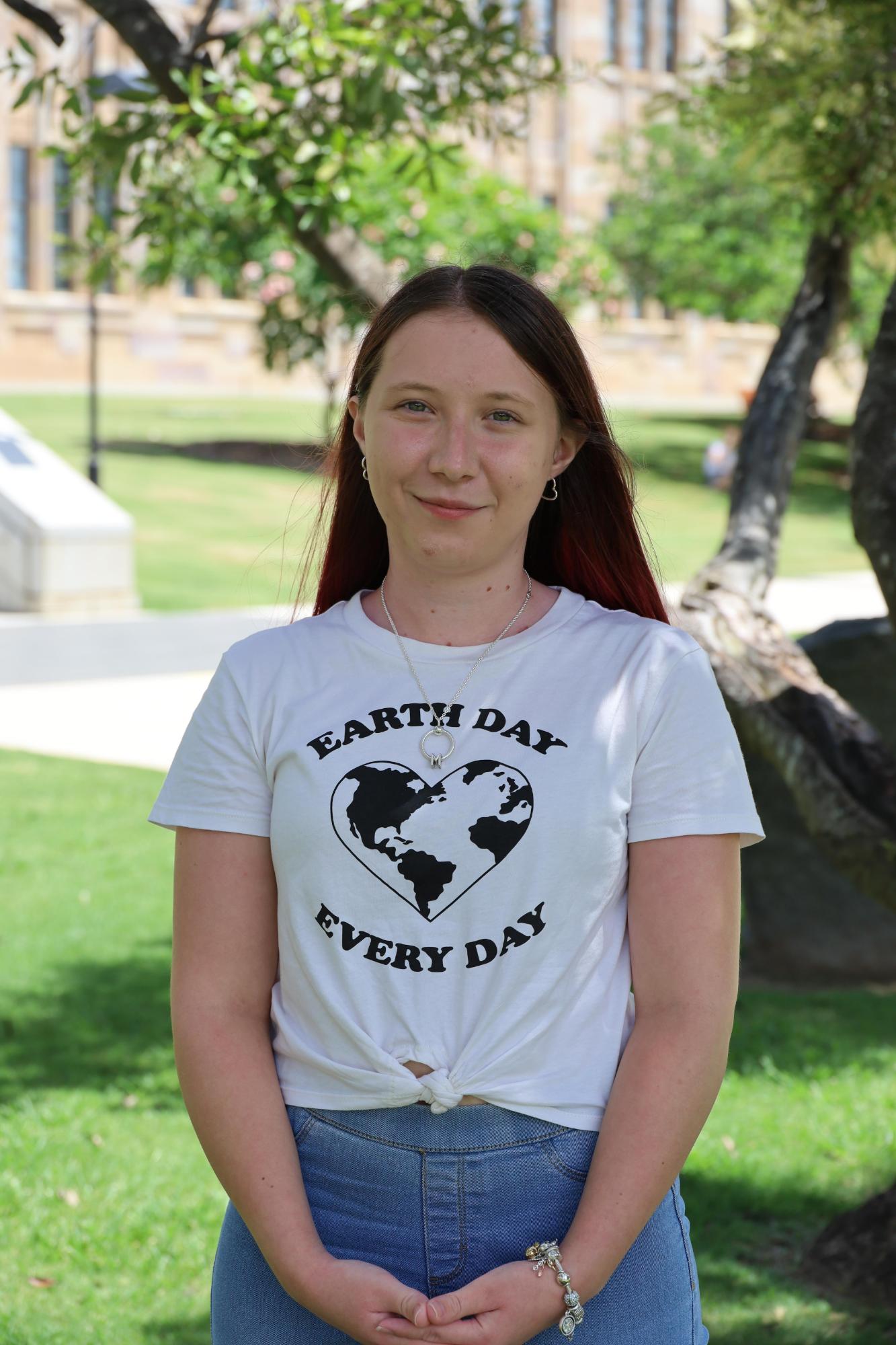 Melanie Harper
Student Member
Hi! My name is Melanie Harper, and I am from Brisbane. I have also spent a couple of amazing years in a small town in outback Queensland, an experience that has definitely contributed to my love for sport. I am currently in my third year of studying a dual Bachelor of Arts/ Bachelor of Education (secondary), majoring in ancient history/ history and criminology. I am passionate about helping and encouraging other students to connect and engage with various aspects of life at UQ, particularly the different events hosted by the various schools, faculties, clubs, and societies within the uni. Please don't hesitate to contact me if you have any questions!
---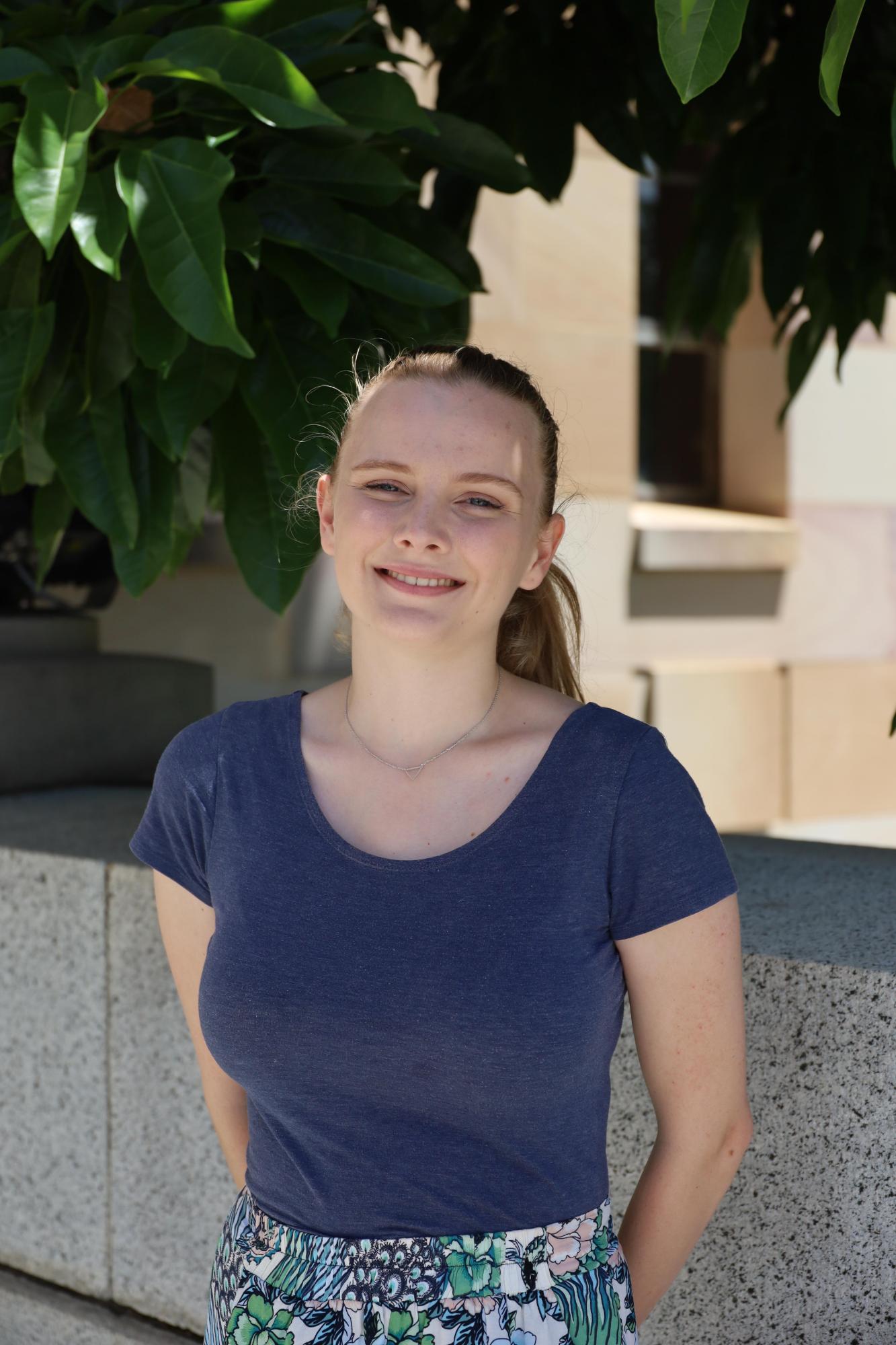 Erin Thomas
Student Member
Hi! My name is Erin Thomas and I'm in my 4th year at UQ studying a Bachelor of Occupational Therapy. I'm really interested in working in the field of mental health once I graduate. I'm a fierce advocate for students and I believe that student-staff partnerships are an amazing opportunity for students who want to share their voice too.