Undulate, E-Motion & Floral Symphony - Interactive Installations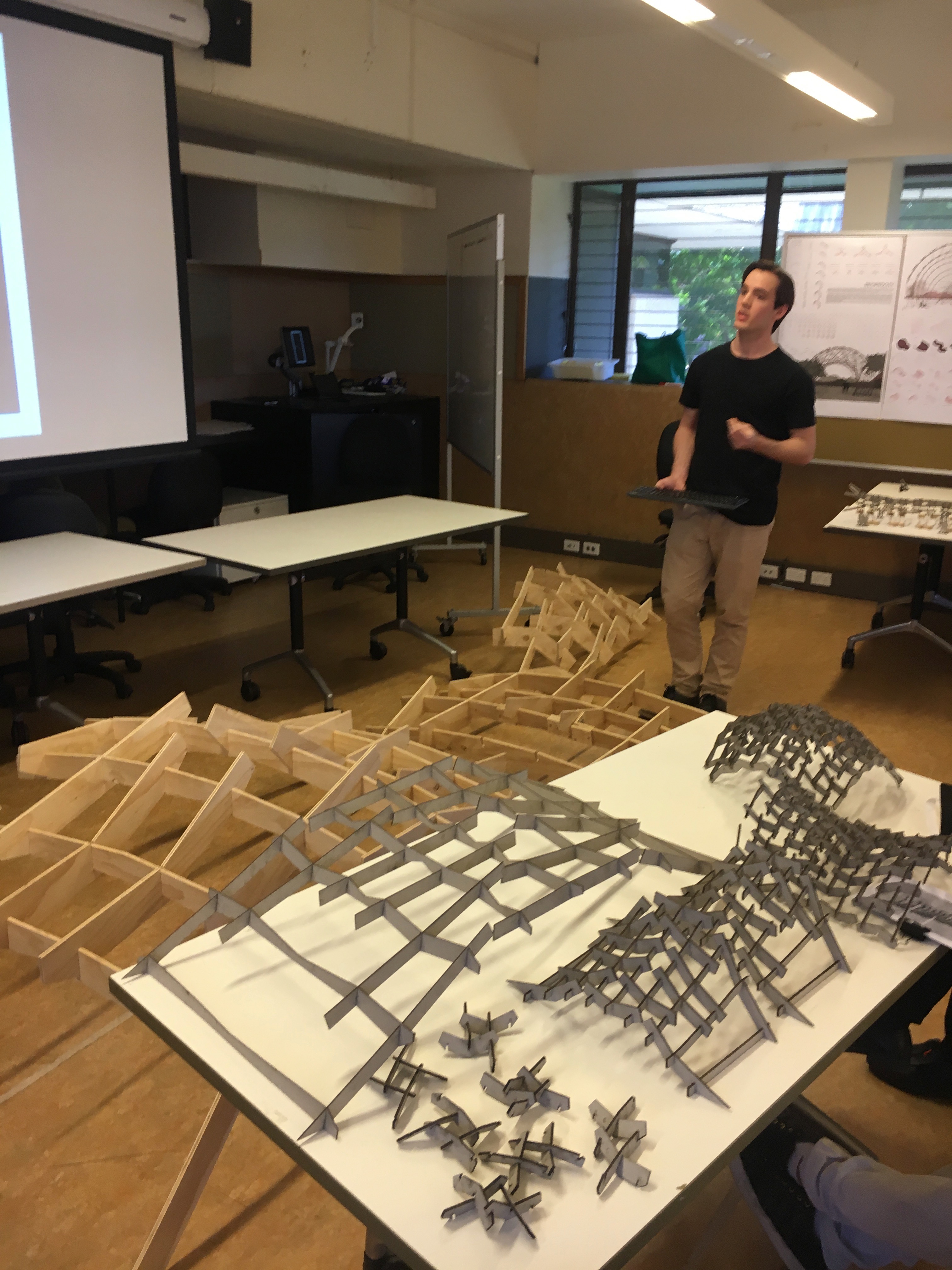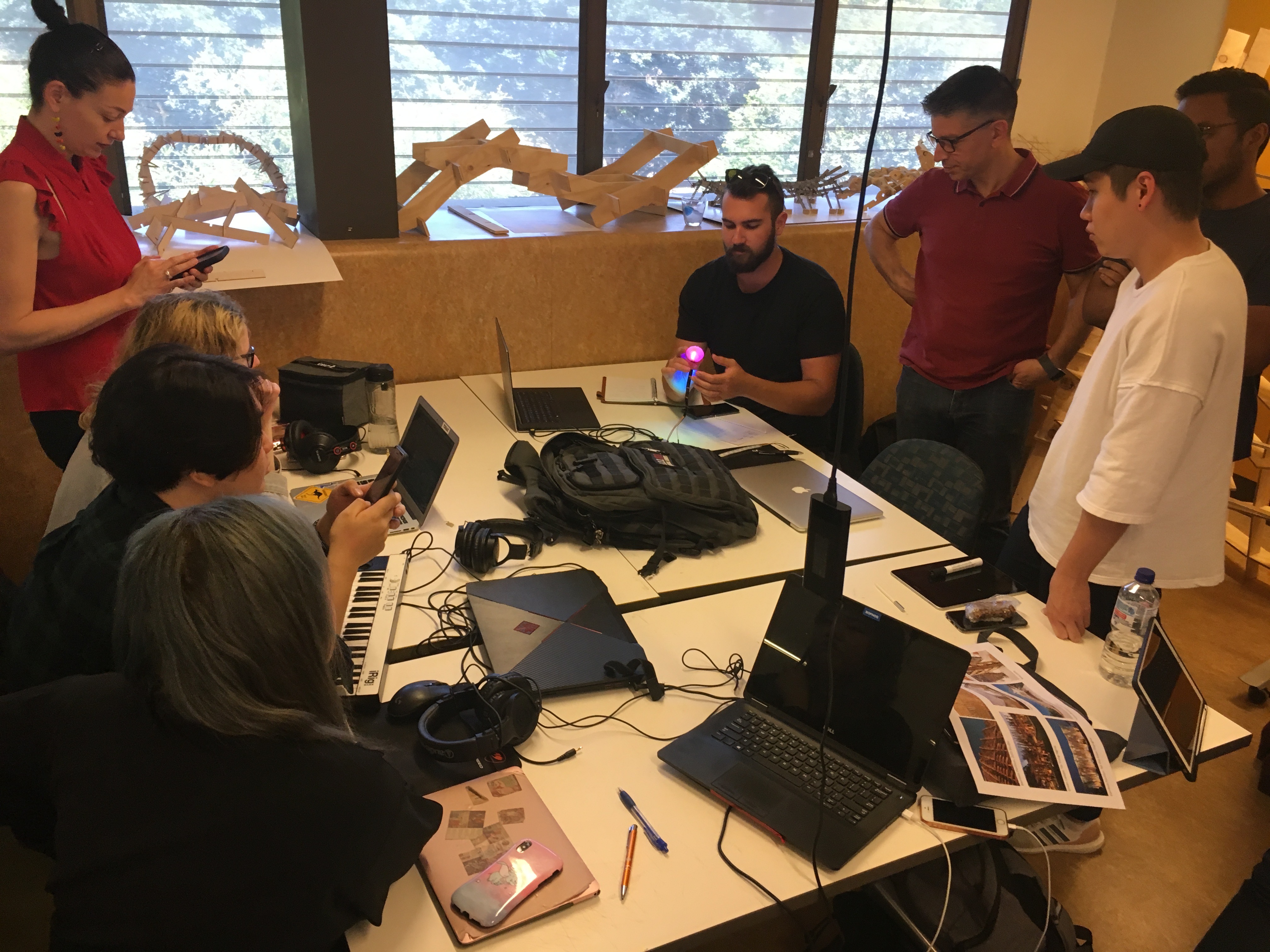 Student Installation 1: Undulate
Student Installation 2: E-Motion
Student Installation 3: Floral Symphony
These three installations explore the interdisciplinary creation of interactive installations that engage an audience through light, sound, and physical form. Students from the Schools of Music, Architecture, and Information Technology & Electrical Engineering have been working in cross-disciplinary collectives to harness their creative skills from different disciplinary perspectives. Students have taken inspiration from themes relating to the natural environment, sustainability, and imagination to create a series of multimedia installations. 
E-Motion
E-Motion harnesses data relating to how people arrive on campus (walking/cycling, public transport, private vehicles) as a basis for visual and sonic displays around a continuous screen wall that allows views of the different categories of transport. Sensor-based and physical interactions are used to allow audience members to explore different visualisations and sonifications related to the transit data.
Floral Symphony
Floral Symphony features a series of interactive blooms constructed using 3D printing with embedded speakers, lights, and sensors. Audience members are able to generate visual and sonic performances through their interactions with the blooms.
Undulate
Undulate is centred around a rising and falling timber sculpture with embedded visual and audio elements. The installation will follow social media posts related to the Bloom Festival, driving the lights and sounds based on sentiment analysis of the related hash-tags that audience members locally and online use when they post about UQ Bloom.
Installation Opening Times
21-25 October
UQ Lakes, Various Locations, St Lucia campus
University of Queensland
These installations are available all day but we encourage you to visit from
4-7pm to interact with the designs. 
Open to the public
Student Project Group 
The student project group includes students from Schools of Music, Architecture, and Information Technology & Electrical Engineering 
Benjamin Barruel
Alan Duong
Robert Evans
Dominika Geier
Jacob Hayden
Hoffmann Lai
Zhuoqian LI
Lu Lyu
Timothy Sifontes-Holzberger
Hanyue Wang
Daniel Yasar
Alex Miller
Aslam Marzook
Clay Carmichael-Griffiths
Digby Tilse
Laura Pham
Meg Takeda
Michael Mascadri
Damien Baptiste
Hamish Buchhorn
Jonathan Buttsworth
Wan-Ru Chao
Siyuan Chen
Giulia De Negri
Frank Hollingsworth
Paris Jacobs
Lei Jin
Wooyoung Jo
Yun Wa Lai
Seong Hyok Lee
Zhen Ling
Qiyao Liu
Thanh Mai Nguyen
Siubhan Rudge
Shiva Sarhangi Irdemoosa
Jing Wang
Zoe Weddell
Wenpeng Zhai
YuJing Zhang