My experience
This summer program was a 3 week business and language course which involved guest lectures from Chinese business professionals who spoke of the growing e-commerce industry and Chinese culture in particular. The course also provided cultural sessions such as steam bun making and visiting the Shanghai World Financial Centre. Chinese language classes were also provided.
Having recently completed an economics course on the Chinese economy and also having studied Chinese language in my Arts degree, I thought this would be the perfect opportunity to practise my language skills and further my understanding of Chinese business and the Chinese economy in order to enhance my employability and also broaden my knowledge given China's increasing importance on the global stage. I believe that enhancing Sino-Australian bilateral relations is more important than ever.
How has the experience changed you?
The professional and personal relationships I built during this period were very valuable and I was able to successfully interact with people from many different cultures with different world views. It truly was, I believe, a good reflection of the work place environment and provided the opportunity to navigate cultural differences. The knowledge I gained from this experience was invaluable and having a local perspective on the e-commerce expansion with companies like Jack Ma's Alibaba and Pony Ma Huateng's Tencent expanding into different markets is fascinating and important to understand for potential Australian investment.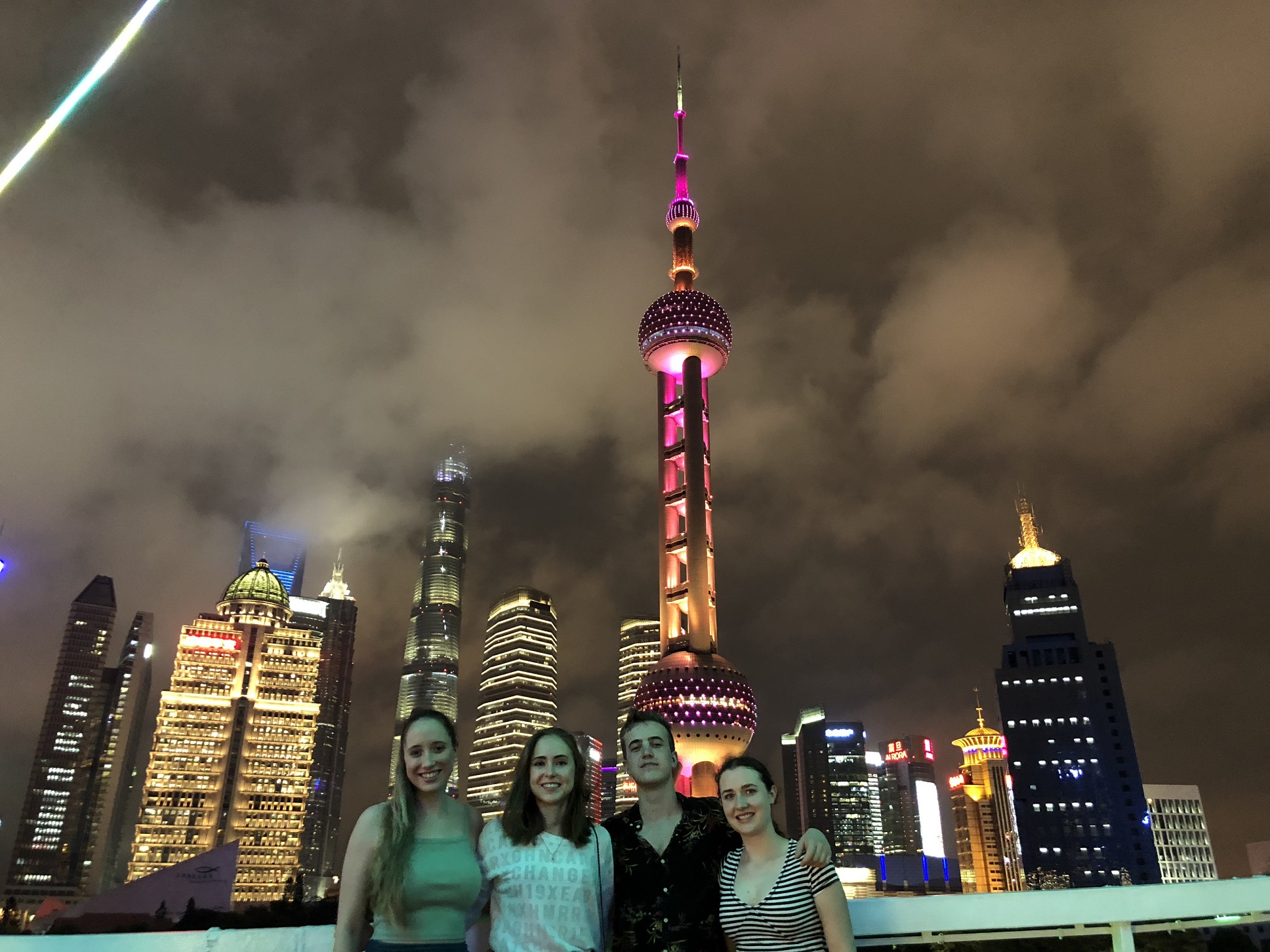 From a human capital side, an area in which I intend to work in the future, seeing different measurements of KPI such as the Hai Di Lao method of customer and employee satisfaction rather than turnover, is certainly an eye-opening case-study. The wealth of knowledge I gained from this experience is invaluable and I will certainly be applying this to my studies and going forward in the workplace.
Favourite memory
This trip offered a well-rounded, enriching Chinese-immersion experience. One of the highlights of my trip was a day trip to Wuzhen, a 1300-year-old water town. This historic town, considered the Venice of the East, was so enchanting and even had a water buffalo. Another memorable experience was seeing the inner workings of the Volkswagen company and visiting the beautifully picturesque West Lake in Hangzhou.
Top tips
I would advise future participants to embrace the local culture and make the most of the free time by planning day trips and visiting local markets and restaurants to try out your language skills. One thing I wish I had done was to bring Australian souvenirs to give as gifts to the student leaders who ran the program.
Funding
School of Economics Experience Scholarship 2018 - $1000
UQ Employability Grant - $1000
These bursaries contributed towards the summer program registration and tuition fee and enabled me to travel to Shanghai and benefit from this cultural and academic experience.