Academic experience
I participated in an intensive three-week French course in Nouméa over the summer holidays in January 2018. The course consisted of 3.5 hours of class in the morning, from Monday to Friday, with free afternoons and weekends. Our teacher taught in French very different to anything I have ever experienced at high school or university in Australia, it was very casual, conversational with seemingly little structure. While the course was intensive, it was delivered in a very welcoming and enthusiastic way with masses of learning materials available to us.
Personal experience
First and foremost, my French improved dramatically. The majority of people in New Caledonia speak little or no English so it gave us ample opportunity to practice our French listening and speaking skills even when we weren't in class. Secondly, I gained some amazing friendships with the 8 students from UQ, the University of Sydney and the University of Newcastle that were in our class. We were all very like-minded, well-travelled students with masses in common so there was never a dull moment.
Accommodation
I lived with a local host family who did not speak any English! It was quite a big shock coming from such independent living at home to a bit of a stricter life with set pick up times and someone knocking on my door every morning. It was quite exhausting having to go from the classroom, to speaking French out and exploring the town, to continuously translating in your head at home when you just wanted time to relax. However, every day little by little I understood more on the radio and TV, could think of words much faster and communicate with my host parents better.
Budget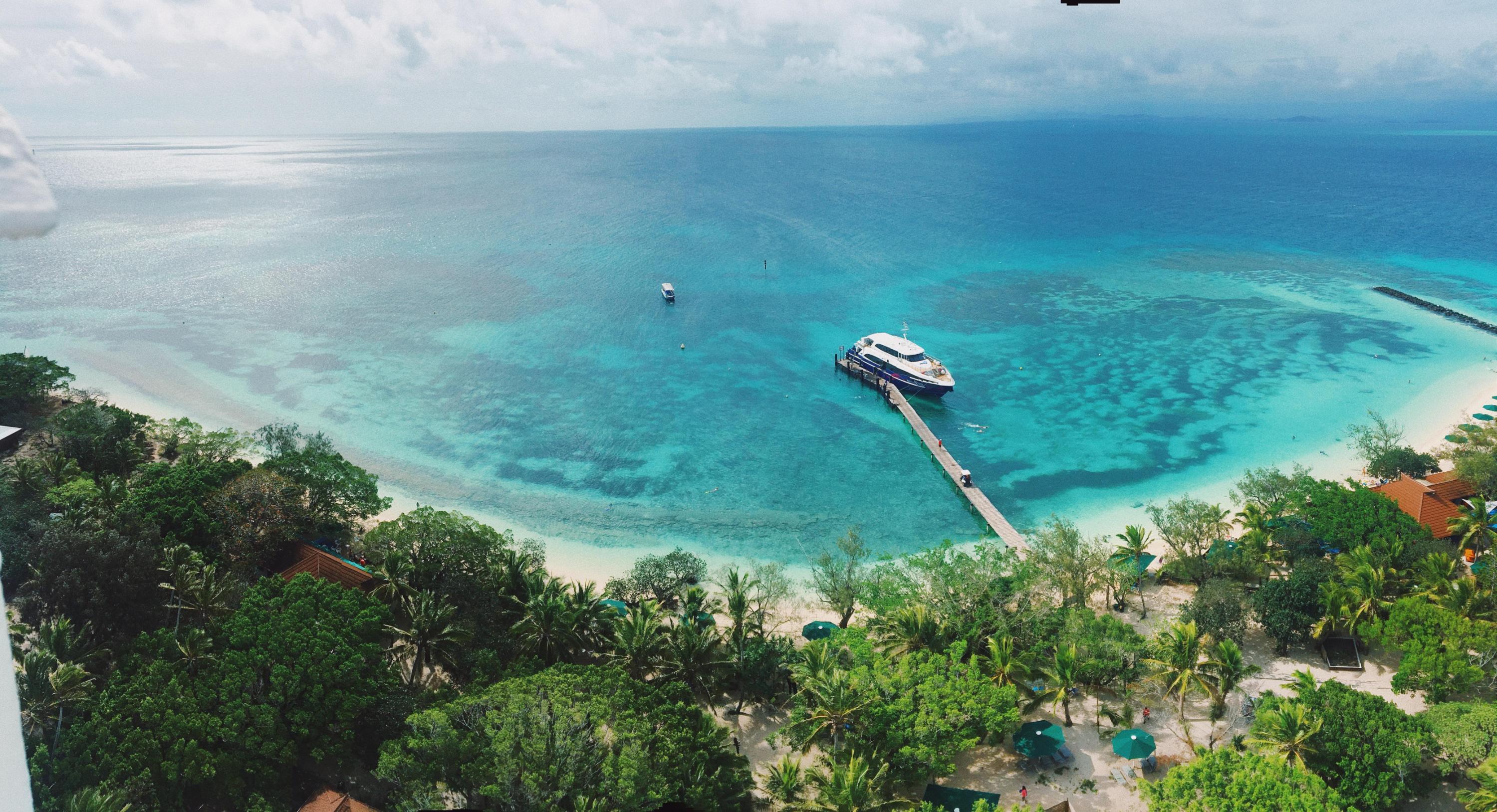 New Caledonia is a very expensive country. The price of food, goods and services seem very expensive for the quality that is offered in comparison to what we receive in Australia. If you were tight on money, the trip could easily be done on ~$20 a day by preparing lunch yourself and not splashing out on drinks or touristy stuff. However, it also costs a little bit more to see more of the country as one would expect - to really see what New Caledonia is all about you have to travel outside of Nouméa (for example to some of the other islands) and this in itself is quite expensive but I would highly recommend doing so otherwise in my opinion you miss out on seeing and appreciating what the country has on offer.
Professional development and employability
New Caledonian industry and Australian industry in New Caledonia is very excited for the potential of incoming students over there as a boost to there industry and economy. My class was very lucky to have the opportunity to attend a networking cocktail event at the Australian Consular General where I made some very good contacts in the mining and industrial fields (I study Mechanical Engineering as well).
Highlight
Our trip was run by a student exchange company called CIS Australia so we had 5 amazing activities from paddleboarding to a tiny tropical island, to snorkelling with seas of fish, to a day tour of the gorgeous traditional indigenous cultural centre Tjibaou included in our course fees and organised for us.

However, the highlight of my experience was doing a day trip on our free weekend to visit an idyllic little island half an hour's boat road from Nouméa called Phare Amédée. The trip itself was about AUD$130 which included the whole day, boat transfer and lunch (and was not included in our course cost). It was one of the most beautiful places I have ever been as you can see in the photo and I can not recommend it enough, I snorkelled through coral reefs with turtles!
Top tips
It was an extremely challenging but rewarding experience that I would highly recommend to anyone studying French at UQ! Prepare for mental exhaustion but the little island of paradise makes it all worth it.