Motivation
Being from Brazil, and having done High School in the US and now Uni in Australia, I knew that the chance to experience a new culture during my academic journey would be one I'd jump on. Therefore, from the day my degree started, I had that in mind, as I believed it would provide me with another opportunity to grow, develop, mature, and broaden my life perspective. The choice for Switzerland ultimately came to a piece of advice from my parents, as they lived in Switzerland before I was born when my dad was studying nuclear engineering. The way he described: "I think you will be uncomfortable there to the point where you need to grow, because it is a very different place and culture than what you are used to and what you like; but the gap is not that huge for you to be as uncomfortable as to not enjoy it". That was the last step in deciding to go there instead of the other locations.
Personal development
Personally, it was a great opportunity to learn, grow, and develop. I have learned how to better manage relationships, especially in short-term circumstances. Additionally, it was a great experience to continue to be exposed to different cultures and manage those cross-cultural factors. On a more tangible note, it was good German, French, and Italian practice. Ultimately, the experience offered many internal and external chances of personal development which were very valuable.
Academic development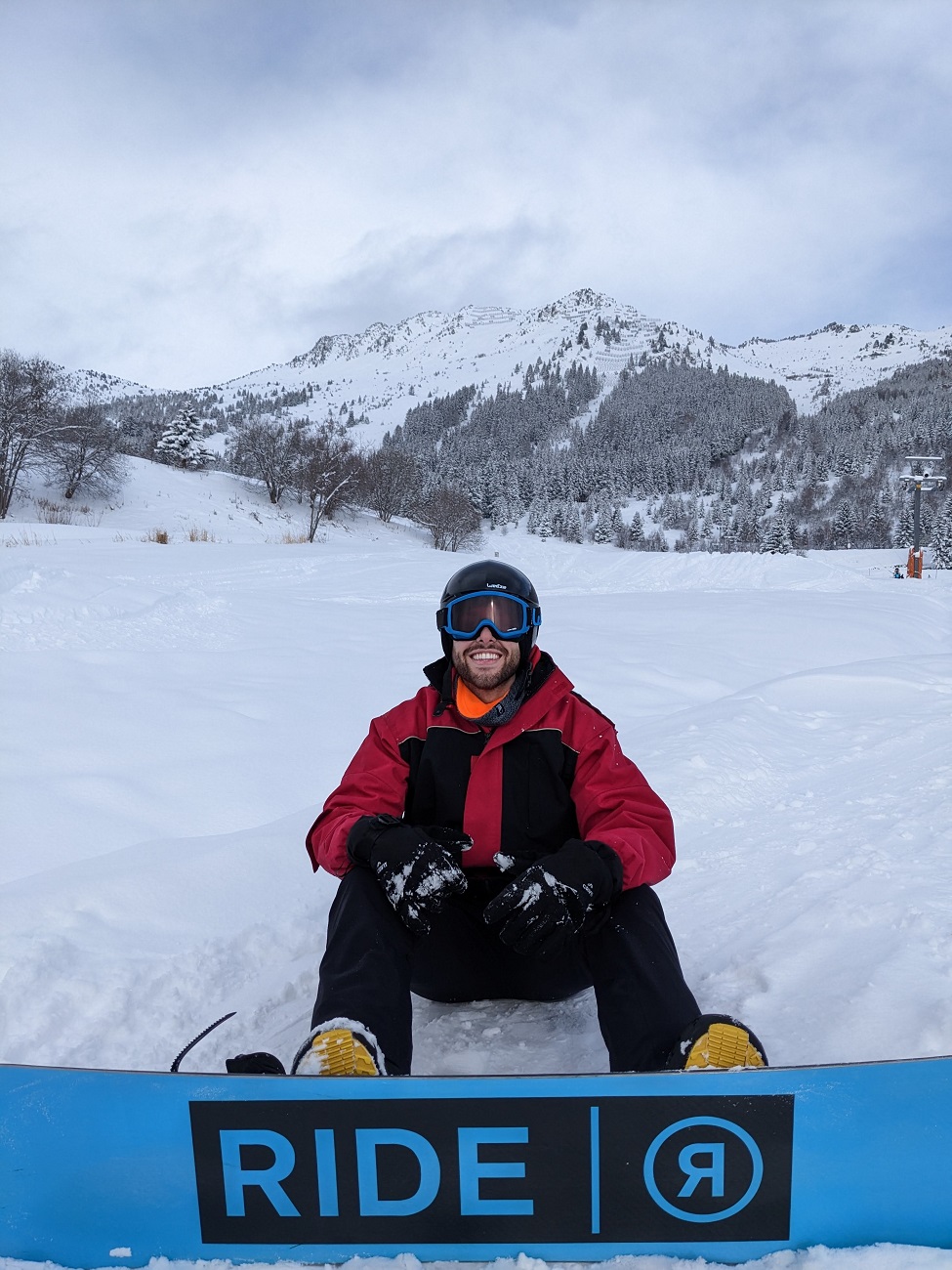 I am more of a fan of the UQ model of constant and continuous learning throughout the semester with multiple assessment pieces of different nature (such as group projects, reports, quizzes and exams). At UZH, it was mostly one final exam only per course. Therefore, even though I was taking 5 courses, I had plenty of time to travel and do other things, so their method is great if you are in exchange, but I'd say less than ideal if you reside there. I ended up doing great in all courses so I can't complain, but I can only say that I really learned well when my lecturers there were exceptional such as doctors Alex Mari and Ra Grunenfeld.
Professional development
I have developed more authenticity, enhanced my communication skills, and even gained more confidence with people managing. Mostly though, the biggest gain was on the learning related to Cross Cultural Differences, as that is a main thing in the current state of the market and will definitely be a major point throughout my career, so the experience on that side was very enriching.
Costs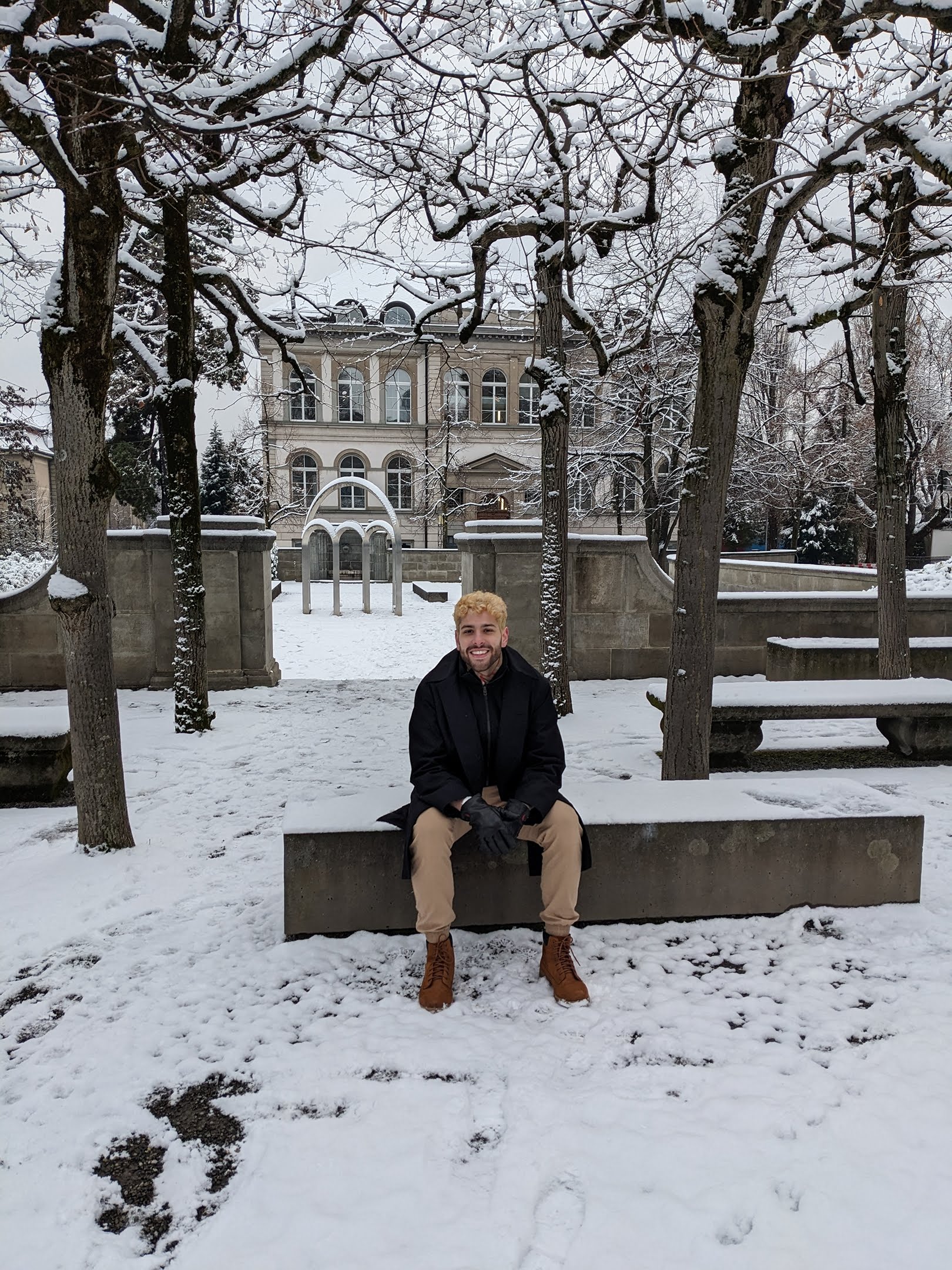 Per month (In Swiss Francs CHF):
Accommodation 500
Transport 62 (monthly Zurich pass, there are national passes available)
Food 300
Entertainment 400
Admin 300
Insurance 70
Travel - hard to estimate as each location was different, but at one point I got a bus to Munich for 15 euros. Also, in my last month I got something called a EURail pass, which is $1000 for non-Europeans and allows for unlimited train rides in 33 countries in Europe.
Funding
Paid for the very expensive flights, helped me get there!
Accommodation
UZH was of great help! They have WOKO there which is a company that facilitates accommodation for exchange students. A big pro was the people in the building (and one of my flatmates became one of my closest buds), a con was that it was a bit further away from downtown and uni so commuting was a bit of time.
Highlight
Academically, my lectures with Drs. Ran Grunenfeld and Alex Mari were a major highlight. Highlights from Zurich included jumping in lakes and hiking an obscene amount of times, the Kunsthaus, as well as everything Einstein related. Snowboarding was great, as well as all other trips around Switzerland to see mountains, lakes, cows, and all the swiss clichés. Its' central location allowed for so many trips, so I was able to go to 18 countries during my exchange. Personally, the opportunity itself allowed me to put all the personal development I had been working on into a blank page, and essentially go into a new version of me, a more authentic one, with more learning, and ultimately more mature. When speaking of the people, perhaps that was the biggest highlight of them all, from Spain to Hungary, to Russia, to Ukraine, to Italy, and the Swiss, I created bonds there and had moments that I will cherish for a long time. Ultimately, I believe the brightest highlight was having my parents visit me there for the holidays, something that we had not done in years, and have the most wholesome time together.
Advice/Top tips
Zurich is the best place if you are a control freak. I am not, but I was still able to enjoy my time very much. I met so many amazing people and had absolutely golden times, both in Switzerland and everywhere else I was able to visit during my time there. My biggest tip though, regarding the exchange experience in general, is to be mindful of the bonds you create in such a short but intense experience. Really look into the quality of them, because with the right people, you are going to find some golden friendships (that is probably the thing I was most grateful for, I made exceptional friends). However, there might be a bit of drama with relationships that are based on different expectations (had to deal with some of the stress associated with that, but in the end, that in itself was a great learning and self-development opportunity).