Motivation
My motivation for participating in this experience was to study at another top-university and to experience a new city with a different culture. I wanted to attend courses which broaden my academic horizon and show me new and different approaches to various challenges.
Personal development
I personally gained a lot from this experience! I met so many new and amazing people from various countries and continents. Apart from that, I gained a deeper understanding for political and economical systems within Europe which will be very beneficial to me in my professional future as I intend to work and live primarily within Switzerland. Apart from that, I started my journey in learning Italian which was more difficult than expected but I will definitely continue to improve my current level of language.
Academic development
From the academic perspective, I learnt a lot as I attended mostly new courses. This was something I enjoyed most about my time at Bocconi. Challenges were new frameworks and systems used especially within the finance area as I attended a course in Corporate Valuation. Furthermore, many professors had a considerable amount of industry experience which helped me to better understand the content taught throughout the semester.
Professional development
During my exchange semester I worked part-time for SAP in the marketing division which helped me a lot on the professional development side. This experience added a lot to my interpersonal skills as I was constantly interacting with new people from different cultures in various settings. This is something that will definitely be useful for my professional life as I see that being able to quickly and effectively manage peoples expectations and needs are crucial to thrive in the work environment.
Costs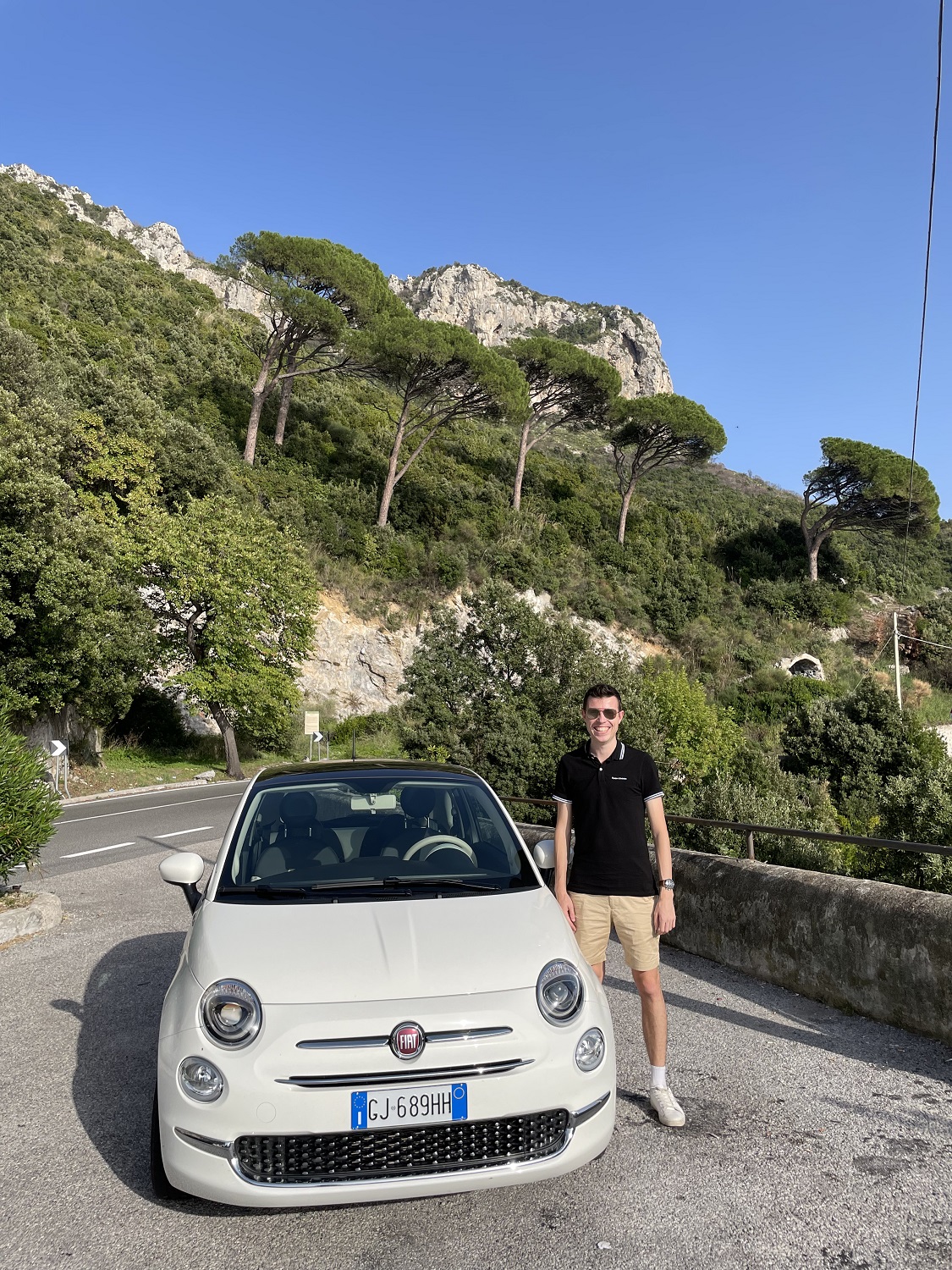 Costs were considerably high during this experience in Milan as it is generally an expensive city. For accommodation I spent 860 euros per month on my room. Transport was 22 euros per month for the monthly public transport ticket plus usually around 20-50 euros for trains during trips. Food was probably around 400-500 euros but can vary depending on the times someone eats out or cooks dinner on him/herself. Travel amounted to around 800 euros for this semester as I travelled a lot.
Funding
The funding helped me cover the costs with living as this is generally pretty high in Milano. It was also beneficial to allow me to see more of Italy and to better understand the country in general. Without funding I would not have been able to experience as much as I did during this experience in academic, cultural and professional ways.
Accommodation
Accommodation in Milan and with Bocconi can be pretty tricky. The uni housing has way too few places to accommodate every exchange student and places were gone after around 10 minutes of the registration opening. I had to beware of scams as there are a lot especially on Facebook. I ended up booking a room in a shared apartment (4 flatmates in total) over Uniplaces.com and the landlord was Habyt (German startup). Unfortunately, my experience with Uniplaces was not very good and I would definitely not recommend them. My apartment was very good, clean and comparably modern to other options available on the market. The flatmates I had, all Italians, helped to further deepen my language understanding. In my opinion it's the best and easiest way to look in facebook groups and then ask for a video call for verification or stay in a cheap hostel for the first few nights and look for apartments/rooms in this time.
Highlight
One of the highlights of this experience was definitely the Gemba Walk (visit) of Comer Industries S.p.A. production facilities close to Milan as part of the Lean Management course. It was extremely fascinating to see how the frameworks and theory we learnt and discussed work in the industry. Other highlights in include the travels done during the exchange, all the amazing people that I got to know and Milan itself as a city which is very vibrant and interesting to live in.
Advice/Top tips
Try to look for accommodation as early as possible
Beware that the biggest airport (MXP) is quite far away (30min and 13 euros p. way) from the city center away
The maximum grade you can get is 30
Be early (10/15 before start) to the registrations for course and accommodation