Motivation
I wanted to participate in an exchange ever since I started university to push myself outside my comfort zone by immersing myself in a different culture. I wanted to meet new people and experience what it's like to live in a different part of the world.
Personal development
I think I learnt a lot from this experience. Showing up in a new city where I knew no one, I was forced to be much more outgoing and social than I normally would be at home. By pushing myself to get out and meet lots of people, I ended up making some great new friends (a lot from Europe!) which made my semester really fun. I speak some French, so I chose to go to Montreal in part to improve this and immerse myself in the language. A lot of people in Montreal are bilingual, especially in downtown, so often it was easier to use English, but I did get to practice a lot with my French roommate. But even having all the signs in French and hearing it everywhere helped a lot. I also found French-Canadian culture very interesting and very distinct to anything else I saw in North America. I took the opportunity of being over there to travel extensively around the east coast during reading week and in the month after semester finished.
Academic development
I had to take 5 courses at McGill, which was equivalent to 4 UQ courses. However, I chose some electives which were quite easy, so workload was slightly lower than a normal UQ semester. I think if you were doing 5 normal-difficulty courses McGill courses it would require a higher workload than UQ. I found all the professors at McGill to be very passionate and engaging. 3 of my classes did not have lecture recordings, and 2 of these did not even upload powerpoint slides. I found this not to be too inconvenient as it made me attend class which I think made my exchange more interesting as I got to spend more time on campus rather than at my desk watching recordings. Assessment structure, assignments, final exams all worked very similar to UQ. If you have general elective space, I really enjoyed Natural Disasters as a fun and easy elective!
Professional development
I think during my exchange my networking skills improved. I also developed attributes like time management, planning skills and composure in stressful situations.
Costs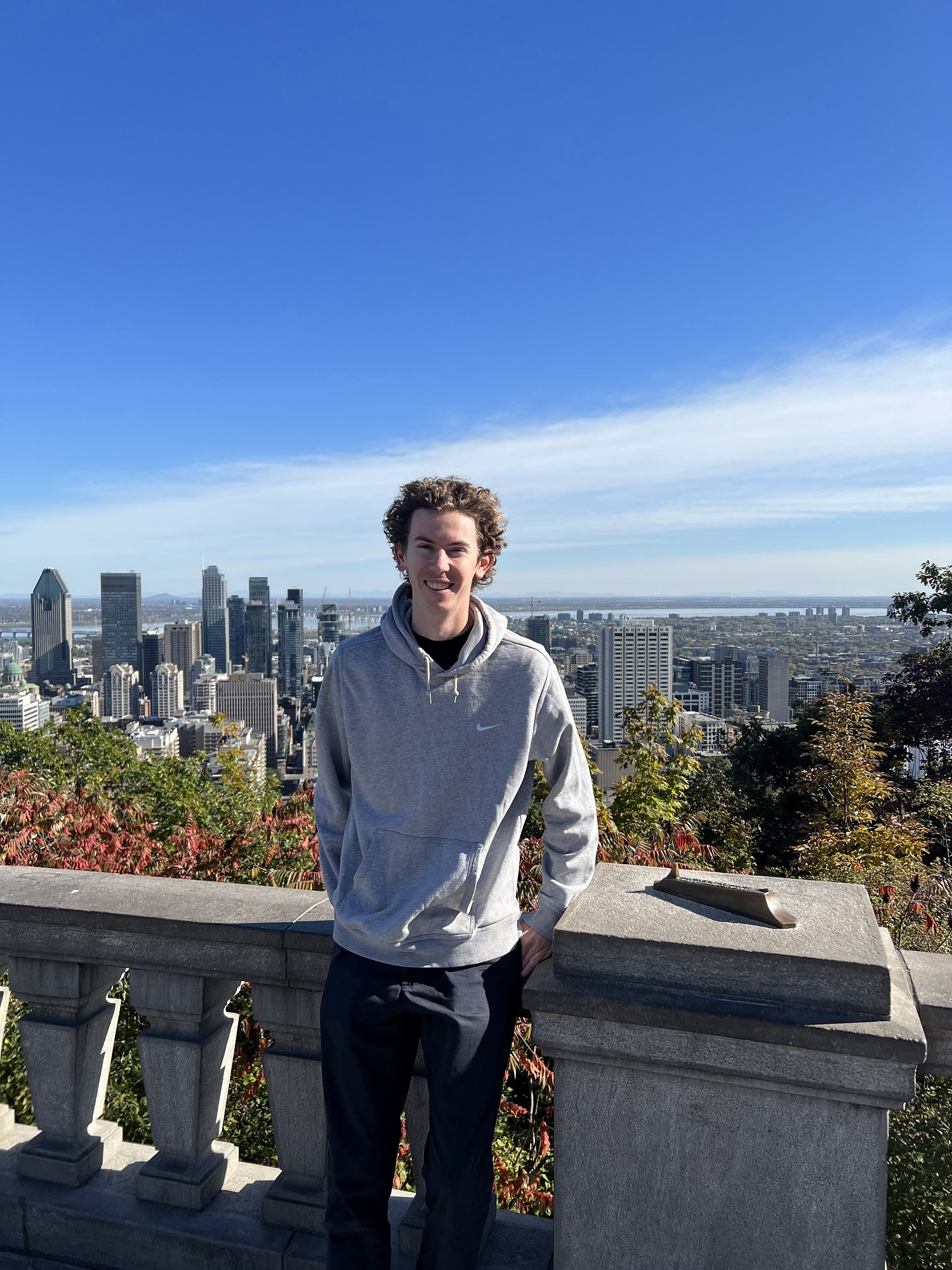 I spent $15,000 for the 4.5 months I was in Montreal, and another $15,000 on a lot of travelling before, during and after the semester. In hindsight I could have been stricter with my budget, but I had saved money specifically for my exchange and was happy to splurge on some things. Unfortunately North America is an expensive place to travel in general though. In Montreal I paid $1165 CAD per month rent at La Marq, and on average $100 a week on groceries. I didn't eat out much because after tipping and tax it was quite expensive. Another expense to consider is a winter jacket and boots.
Funding
The funding I received was extremely helpful as it covered most of my living costs while in Montreal, which meant I could spend my savings on more travel than I maybe otherwise would have.
Accommodation
I stayed at La Marq which I heard about through these reviews from past UQ students who went to McGill. I was in an apartment with 4 other guys – all exchange students from various places in Europe – which was so fun, we all got along great. There were also lots of other exchange students living in the building since La Marq is one of the few student accommodation places that I looked at which offered 4 month leases. It is more expensive than what people who found a place off facebook marketplace or something like that (average for that I heard was maybe $800/month). But La Marq saved the hassle of searching for a place that would give you a 4 month lease and the risk of dealing with dodge landlords. La Marq's location is fantastic – right on St Catherine (the main shopping street), 10 min walk from McGill, and walking distance to everything you need, I rarely had to use the metro. My apartment was fairly modern and management was always very responsive to any issues we had.
Highlight
Looking back on my 5.5 months abroad, there were so many incredible moments that I can't believe I got to experience. My favourite part was getting to live in Montreal – a really cool and interesting city - and soak up the unique mix of French and Anglo Canadian culture with new friends from all over the world. Also high on the list is hiking on Cape Breton Island in the fall, going to ice hockey games, walking to class in the snow, watching a game of college football in the US and going to a concert in New York.
Advice/Top tips
Soak up every moment, talk to lots of people, get out and explore Montreal. You'll have the best time!!!