Academic experience
At Uppsala University I completed a total of 30ECTS which is equivalent to 8 UQ credits, this was three courses.  One of my courses 'The Global Economy - Environment, Development and Globalisation' was worth 15ECTS while 'Critical Perspectives of Sustainable Development in Sweden' and 'Basic Swedish 1' were both worth 7.5ECTS. I really enjoyed all my courses.
All of my courses were a mix of international and Swedish students (apart from basic Swedish) which was a great way to meet people.  Two of my three courses did not have any exams and only had a big assignment due at the end of the semester. Basic Swedish had two exams towards the end of the semester and were flexible with exam times if you were unable to complete the exam on the actual date. This was great as it reduced the stress of sitting exams.
Personal experience
During my exchange I was able to travel to a total of 12 different countries, including Norway, Demark, Latvia, Finland and Russia. Travelling with the other exchange students is a great way to make friends while away. People are always keen to go on spontaneous trips and when in Europe, everything is so close and easy to travel to. I'd highly recommend travelling to Lapland while in Uppsala, there are many student tour groups that go. It's definitely a once in a life time opportunity, and if you're lucky you may even see the northern lights. In Uppsala joining a student nation is the best way to get involved in the student life. I joined Snerikes, and it was so much fun, but don't worry too much about which nation you join, with a nation card you have access to all 13 of the nations. There was always something on at the nations, whether it's a study fika, party or gasque (themed ball) there is always so much fun to have with the student nations.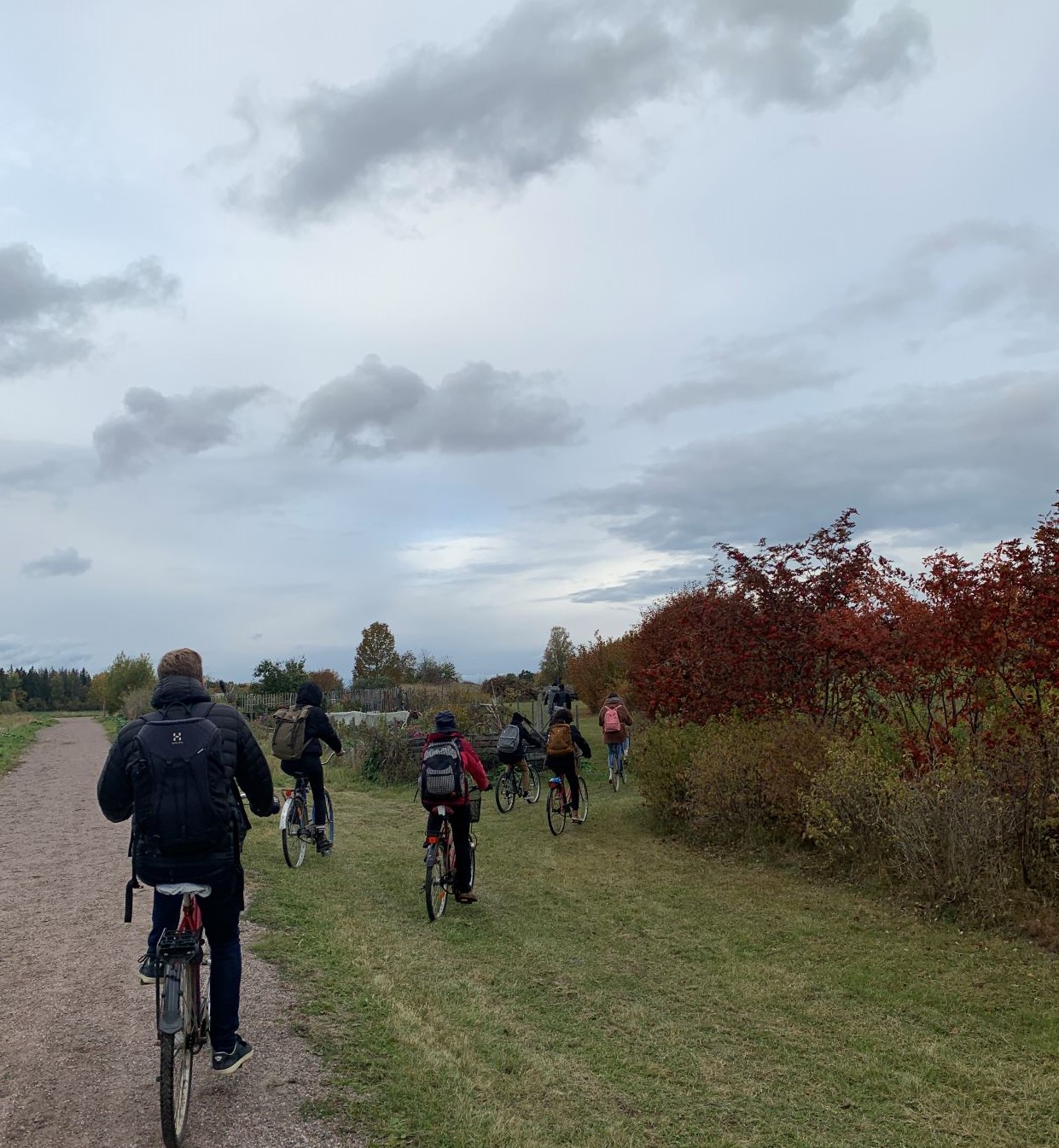 Accommodation
While in Uppsala I stayed at Flogsta and I cannot recommend it enough. Flogsta is where the majority of exchange students live, however there is also a lot of Swedish students that live there too. There is always something to do at Flogsta, hence why it is such a popular accommodation. I lived in a 12 person corridor where I had my own room and private bathroom and shared kitchen and laundry. This was a great way to make close friends with a variety of people. 
 It is a little further out from town than some of the other accommodations, however this does not make a difference at all. It only takes 10-15 minutes to ride into the centre of town, as well as the main campuses and because there are so many students that live here, there are always people riding on the paths meaning that you never feel unsafe. In December and January when the weather got a lot cooler and there was snow, there were buses that ran from Flogsta.
Costs
The living costs in Sweden are relatively expensive for Europe, but similar to Australia in a lot of ways. Accommodation and travelling were the two most costly aspects of exchange for me.  Overall I would say budget between $10,000 - $15,000. This will give you the freedom to get involved in a range of activities, and be able to travel with fellow exchange students. Buying a good bike at the start of your exchange is important as you will use it everyday. I paid around $120 for my second hand bike, It was a little more expensive than others but I never had an issue with it.
Challenge
Like most people my biggest challenge was completing the exchange applications. This is a very time consuming process and requires a lot of work. Make sure you spend time finding equivalent courses, it is very confusing at times due to the different university structure in Sweden. Ask questions to the UQ Abroad team, they are super helpful and can help make the whole application process a little less daunting.
Professional Development
My time in Sweden has helped me to gain new skills that will continue to help me as I finish my studies and move into the future. Independence and adaptability are both skills that were challenged and improved throughout my exchange. I can also say that my confidence has improved by meeting people from a range of different backgrounds.  These skills that I gained and enhanced on my exchange will help me to be prepared to move into a professional career after I finish studying.
Highlight
My highlight of exchange was living in a new culture, and meeting so many unique people from all around the globe. The Swedish way of life is so different from Australia, and it was great to experience a real Swedish winter. There are so many amazing opportunities available to exchange students so make sure you keep your eyes open for all the activities available. The people that you meet will stay with you after you leave, and its really special to be able to have all these fun memories with friends from all around the world.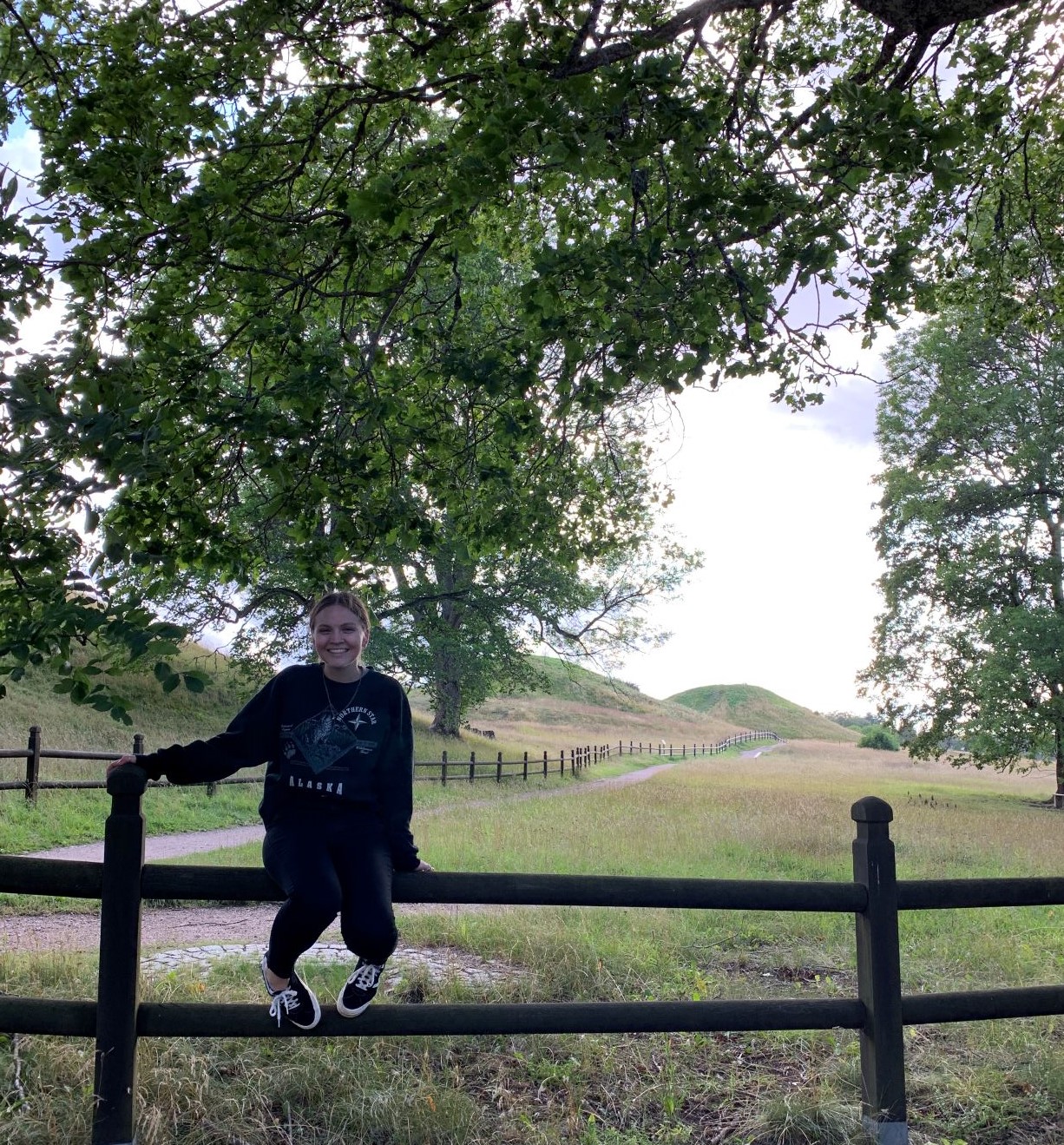 Top tips
- Buy a bike! It's the easiest way to get around Uppsala. Everyone has one! 
- Download the 'UL' app for cheaper bus fares in the winter months
- Join a nation and get involved in nation events
- Book your migration appointment to get your residency card before you get to Sweden
-  Go on a Lapland trip!