Academic experience
I took my exchange semester as my last semester and saved all of my electives so I could study unique and diverse subjects that I wouldn't otherwise have had access to through UQ. As such I was able to study a range of subjects covering different areas of my interests from my major, molecular genetics, to Scandinavian crime fiction. Teaching style and class size varied depending on the course but I primarily experienced classic lecture style classes as well as smaller group and class discussion based courses. I highly recommend doing your research on the department, in addition to the courses, to determine what is right for you. UBC, in general, only offers one sentence descriptions of its courses and as such what is actually covered in the subject is not always outlined. 
Classes were already full by the time I was accepted into UBC but I attended the lectures of courses I wanted to take and was able arrange enrollment once I was there and the semester had started. In many cases it is as simple as showing commitment and interest for a professor to take you on as an extra student. Most professors are super understanding and more than willing to accommodate their students provided the student shows the initiative. 
I didn't have any troubles with taking five courses and would even say that it was less stressful than four or even three UQ subjects. In many cases the professors have contact hours where you can ask questions and get extra help if required. UBC is super supportive and has a range of facilities to help students if they are experiencing any problems.
Personal experience
Living in Vancouver was an amazing experience with plenty of events covering every interest. UBC has a range of clubs that are great for meeting people, as well as residences that all hold their own social events. Living in residence on campus also helped me meet people from all over the world and make friends with both Canadians and other exchange students. 
Vancouver is also an amazing hub for outdoor activities. In the winter I was able to snowboard at a local mountain that was accessible by public transport and during the spring I was able to explore the gulf islands and hike to my hearts content. I traveled to the rocky mountains, Victoria, Seattle, Portland, Tofino and the Sunshine Coast all using easy to access services out of Vancouver and public transport. I was able to go snowboarding, surfing, hiking, glacier walking and swimming in glacier fed lakes covered in ice. Having such a diverse range of outdoor adventures so close allowed me to try something new almost every weekend.
Accommodation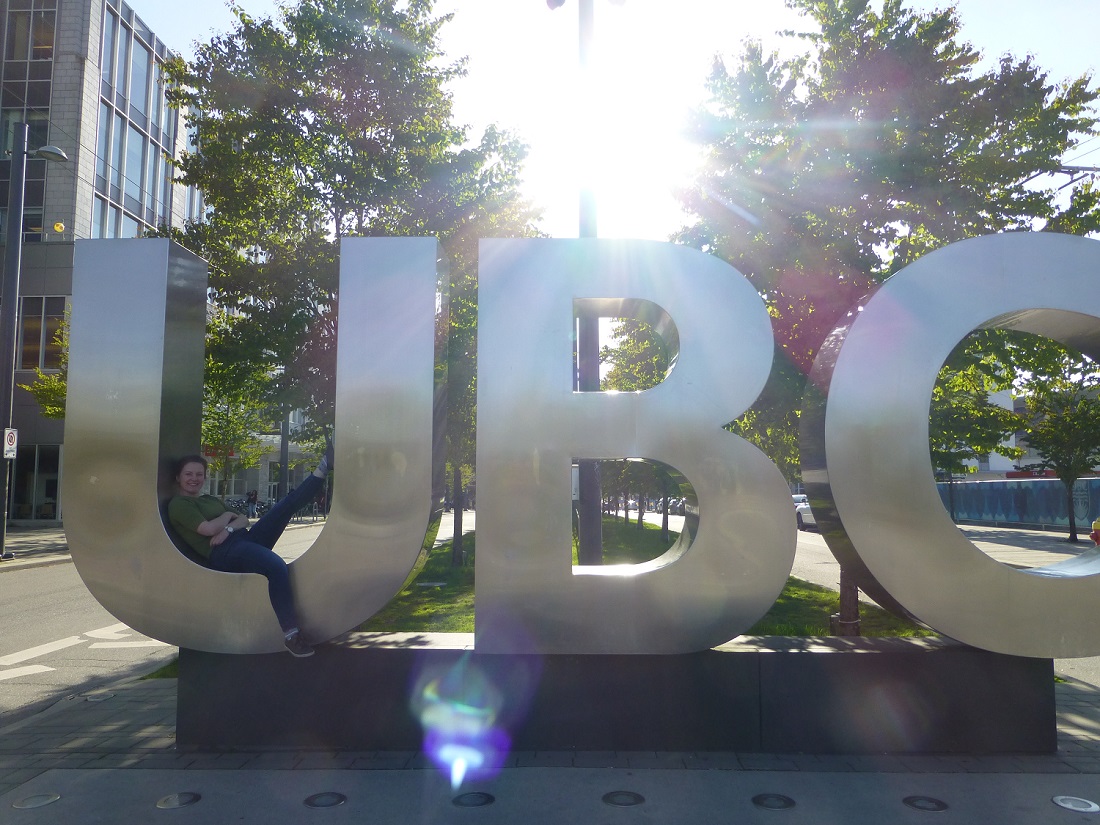 I lived on campus in the Fairview Crescent residence. The townhouse style accommodation offered privacy and space whilst also allowing me to get to know other people living in the residence easily. My residence provided a lot of casual social events such as ice cream evenings, taco Tuesdays, weekend runs to the beach on campus and barbeques. I highly recommend Fairview Crescent if you want to live on campus since most other exchange students will live in either Fairview Crescent or Walter Gage. It was easy to apply to and everything was arranged through UBC housing, which offers 24hr front desks in all it's residences if you run into any issues.
Costs
Living in Vancouver is expensive, but it is not unmanageable. UBC provided an unlimited public transport card as part of the university fees that allowed me to get almost anywhere I wanted in Vancouver without hassel. Public transport was reliable enough for me that I never needed any other services, but for routes outside Vancouver covered by BC transit, I found having a bike was sometimes easier, especially on the weekend.
The main costs you need to budget for are flights, unfortunately Vancouver doesn't have an "off-season" where flights are cheap so keep that in mind especially if you are keeping your travel options open at the end of the exchange (which I recommend, there is always somewhere else to visit). Accommodation is approximately $1000/month including utilities in shared housing. For food I recommend going to Walmart or No Frills but be aware that tax is not included in the labelled price so things are always more expensive than they seem. Also don't forget to tip when eating and going out (even when the service is horrible). 
If you enjoy snowboarding/snowsports I recommend choosing a local mountain and buying a season pass. UBC residences offer a Sunday Whistler shuttle service during the peak of the season which is about $10 return, but if you are just starting out or prefer spending more time on the snow than the road, Grouse and Cypress mountain offer competitive prices and are much closer. 
The $12000-$15000 budget that UQ abroad estimates is not unrealistic but it will depend on your lifestyle and what you plan to do as to what your budget should be. I'd highly recommend traveling whilst you are in Canada, especially to Banff, Jasper and the Sunshine Coast, all of which can be done by camping and on camping tours to keep the cost down significantly.
Challenge
My biggest challenge was communicating with UBC initially. I had trouble with the acceptance of my application and didn't find out whether I was going or not until the month before I left. This put a lot of pressure on me to organize flights, accommodation, insurance, courses and living overseas all in a very short period with little knowledge of UBC's interface, how to enroll and how to find timetabling options. I found that once I was there I was able to communicate directly with my professors and sort out any issues I was encountering whilst still in Australia.
Professional Development
My exchange experience has taught me to be more adaptable and not worry about everything being perfect. I have become more confident and independent and have learnt to push myself outside my comfort zone.
Highlight
The highlight of my experience would be seeing the amazing and diverse landscapes that encompass south-western Canada from the beaches, to the mountains, to the glaciers. It is truly an outdoor adventurer's dream and studying in Vancouver was the best experience of my life. UBC has beaches and hikes on campus, as well as amazing gardens and extraordinary museums.
Top tips
Don't worry about not getting into your desired courses, wait until you are there and communicate directly with the professors. They might not always be able to get you into the course, but it is worth showing interest and initiative especially in smaller cohorts where the professor has more say in the class sizes.
Season rental of snow gear is super cheap if you are trying out snowsports/ don't want to buy. Vancouver is filled with snow stores so they have competitive prices on gear, but also check out ex-rental sales to get cheap snow jackets and pants.
Join the Exchange Student Club (ESC), even if you aren't interested in the trips (which can be overpriced for what they are), the events they run are a great way to meet new people who are in the same position as you.
If possible find out what a course is really like, not just what the sentence description says, reddit is often the place where students are most honest with their experience.
You don't always need to be "making the most" of your time overseas, sometimes doing nothing is good for you. You aren't wasting your experience, studying in another country is amazing enough, you don't also need to be doing something with every free moment.