My experience
I've always wanted to study in Europe, but I'm the youngest child and my dad would never let me go too far from where I'm from, Indonesia. When I heard about this opportunity, I looked it up and created a budget plan that my dad agreed to right away.
How has the experience changed you?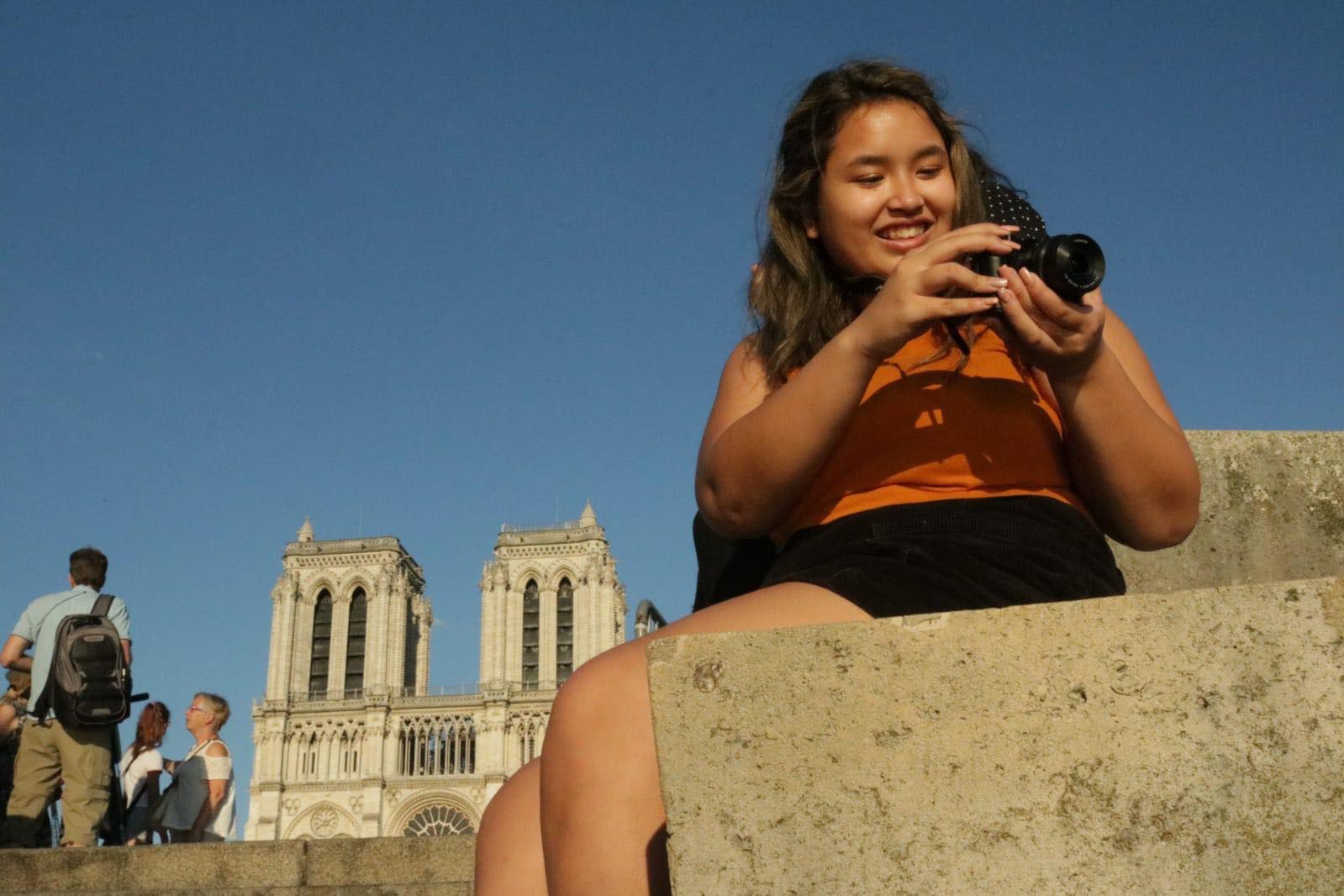 I met really awesome people abroad, the culture is so different. People everywhere in Paris dresses up really nicely. When I am in Australia, I am mostly in comfortable clothes even when I go outside. When I was in Paris, I dressed up everywhere I go because everyone is always in beautiful dresses. I came back and I realised that this is the kind of classy I want to be, and also that is how I want to respect myself. I have not worn my comfortable clothes outside since I came back from Paris. I personally learned to respect myself more by dressing up. This may not make sense to a lot of people, but when you dress up, most of the time it feels more empowering, also it gives more confidence.
The school I went to was a management school, and the courses offered were nothing related to my field of study now, Accounting. I studied European Integration which helped me understand more of what was going on in Europe and how things work, Digital Marketing Strategy which helped me understand the kind of interaction that companies are doing online with customers, Design Thinking for Business where I learned to create a persona of a user for a business and then improve the user's experience of the business through design thinking and lastly, Emotional Intelligence and Client Relations. Academically, I feel like I have explored more fields now and this will help me get to where I want to be professionally.
Favourite memory
I love walking around Paris so much, the whole city is so beautiful. I went to so many art galleries because I love the Impressionist, especially Claude Monet. In Musee Marmottan Monet, they display less famous artists' work in the upstairs part of the gallery before getting into Claude Monet's artworks. I had never heard of Berthe Morisot before even though I love Impressionist art, and they have a few of Berthe Morisot's artwork in the gallery. I read about her story on the Museum guidebook. I had never seen the works of a female Impressionist before. When I looked at each of her paintings after reading about her story, I was just thinking about what was on her mind when she was painting it. It was a different experience for me. I was looking at each strokes of paintbrush and was just thinking of how she felt when she was painting. This was my favourite memory from the trip, it still gives me goosebumps when I think about this moment.
Top tips
Go to a city where your favourite things on earth originate from, it will be so much fun experiencing the home of something/someone you like/love!