Academic experience
Classes in Trondheim were generally similar to UQ, both in their running time and the number of students in them. The lectures were at times quite informal which made it really easy to get to know the lecturers and approach them with any queries. Unlike UQ, lectures aren't recorded which made it a bit harder to catch up if you missed one. I found the lecturers and tutors to be very accommodating for international students. Enrolling in courses was relatively straightforward; this was covered in one of the orientation sessions. The staff at the international house were also really helpful with fixing any enrolment issues. The courses I studied while at NTNU were: 
•    Energy systems; 
•    Politics of energy, environment and natural resources;
•    Spectroscopic chemistry; and
•    Understanding and quantifying environmental impacts on ecosystems.
Personal experience
It's hard to describe just how much of a personal impact going on exchange had on me. It was by far the best semester I've ever had. You're really put out of your comfort zone but in the best way possible; there are so many other people in the exact situation as you, people with such different backgrounds. Everyone is genuinely interested about everyone else's countries and their culture which makes for such an inclusive environment. Exchange really changes your outlook on life and makes you want to get to know new and different people and get out and explore more of the world.
Accommodation
I was living off-campus at Moholt Village which is the biggest student accommodation in Trondheim. This is run through a student welfare organisation called SiT. I'd definitely recommend staying at one of their villages (Steinan is another one). Most international students live in these so they're a great way to meet people. You end up living within walking distance of so many friends so there are plenty of opportunities for socialising. Moholt Village is close to shops, has its own gym, library for studying and has easy access to uni.
Costs
Norway has the reputation of being one of the most expensive countries in the world. I found that it wasn't quite as bad as I'd heard. Most things were more expensive than Australia, especially alcohol (Norway has an alcohol tax). In saying that, groceries weren't as bad as I'd feared and were not significantly more expensive than what I was use to paying. It's pretty easy to live on a modest budget if you don't eat out too often; cafes and restaurants were pretty expensive (with the exception of the Tyholt Tower pizza buffet! Be sure to check it out). My rent at Moholt Student Village ended up being cheaper than what I was paying in Brisbane, although the place was much smaller over there. 
Overall, I ended up spending around $15 000 which also included a generous amount of travelling in Norway during the semester and a month of travel throughout the rest of Europe at the end of semester. There's no denying that it's a lot of money but the experiences that you gain make every dollar worth it!
Challenge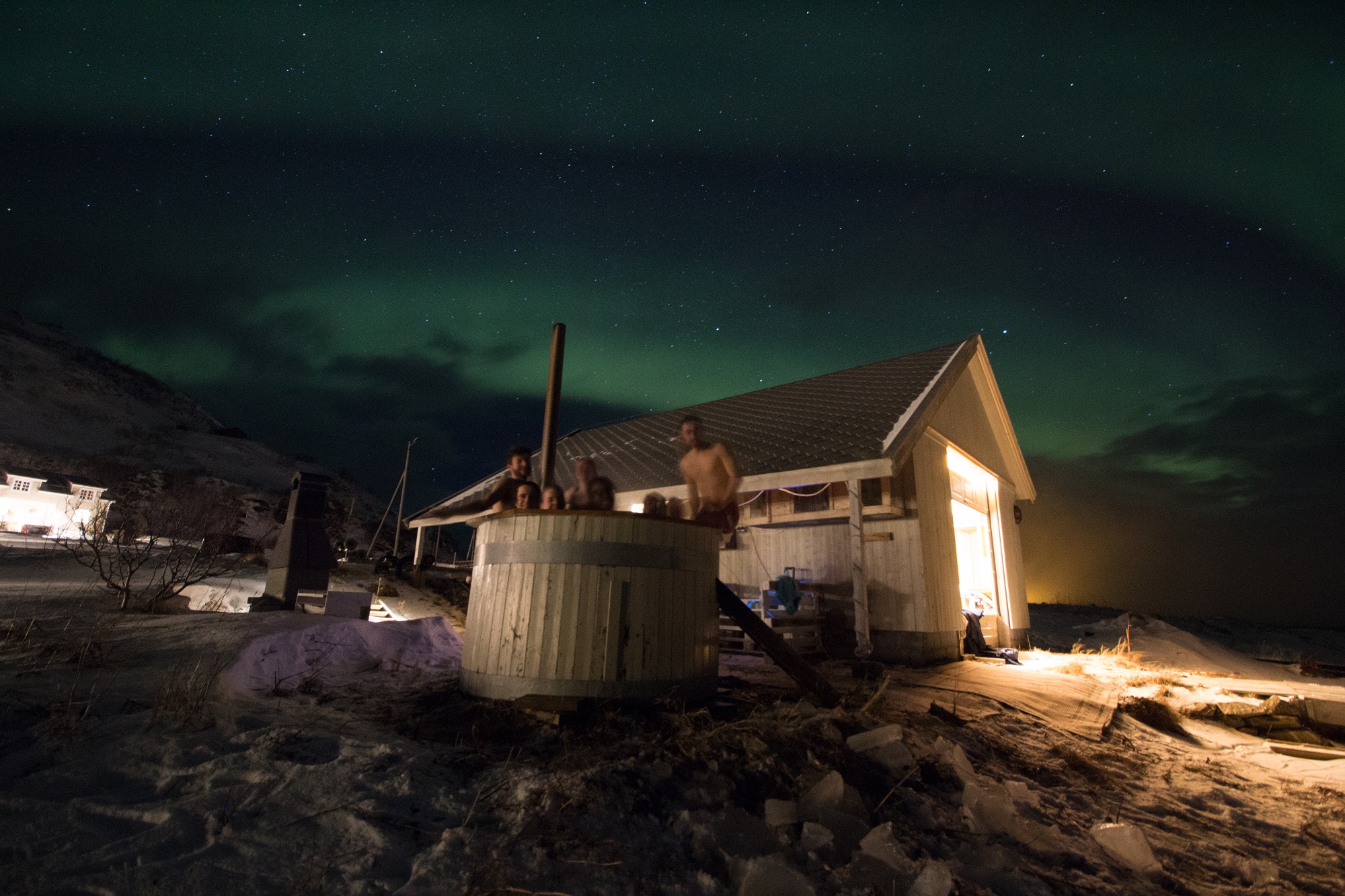 There were plenty of small hiccups along the way but in the end, everything just sorts itself out. There's usually always something happening every week within the city or through the uni during semester which can make it easy to forget that you actually need to be studying.    
One of the biggest and definitely unexpected challenges that I had was actually returning home and coming back to reality at the end of exchange. While in Norway I met some of the most incredible people and was fortunate enough to do lots of travelling around Europe with some of them. Having to leave all of that behind was definitely the hardest part about the whole experience.
Professional Development
Going on exchange really does shape you as an emerging professional; you develop so many different life skills. You're constantly put in new situations, so you get used to having to handle them which improves your self confidence in the process. You get used to meeting and engaging with new people from so many different backgrounds which helps you develop a much broader perspective on life in general.
Highlight
Everything, honestly. Impossible to pick just one thing. 
•    People! I met so many decent people from across the world who I'm grateful to say are now some of my closest friends. 
•    Weekend cabin trips! There are loads of cabins located in the area surrounding Trondheim that you can rent out as a group really cheaply through the uni (about $6 each a night). Many of these were right on a lake and some had saunas.
•    Norwegian scenery! The mountains and fjords in Norway are so so spectacular. I got to see lots of these on a drive from Trondheim to Bergen and on an incredible trip to the Lofotens which have such unique scenery.
•    Seeing the Northern Lights! You could see them quite often from Trondheim earlier in the year, however my best viewing happened while on a trip with friends up in Tromsø. Staying at a remote Airbnb, we all ran and dived into the semi frozen ocean and jumped straight into a hot tub where we sat and watched the Northern Lights. It was such a surreal experience that I'll remember for the rest of my life.
Top tips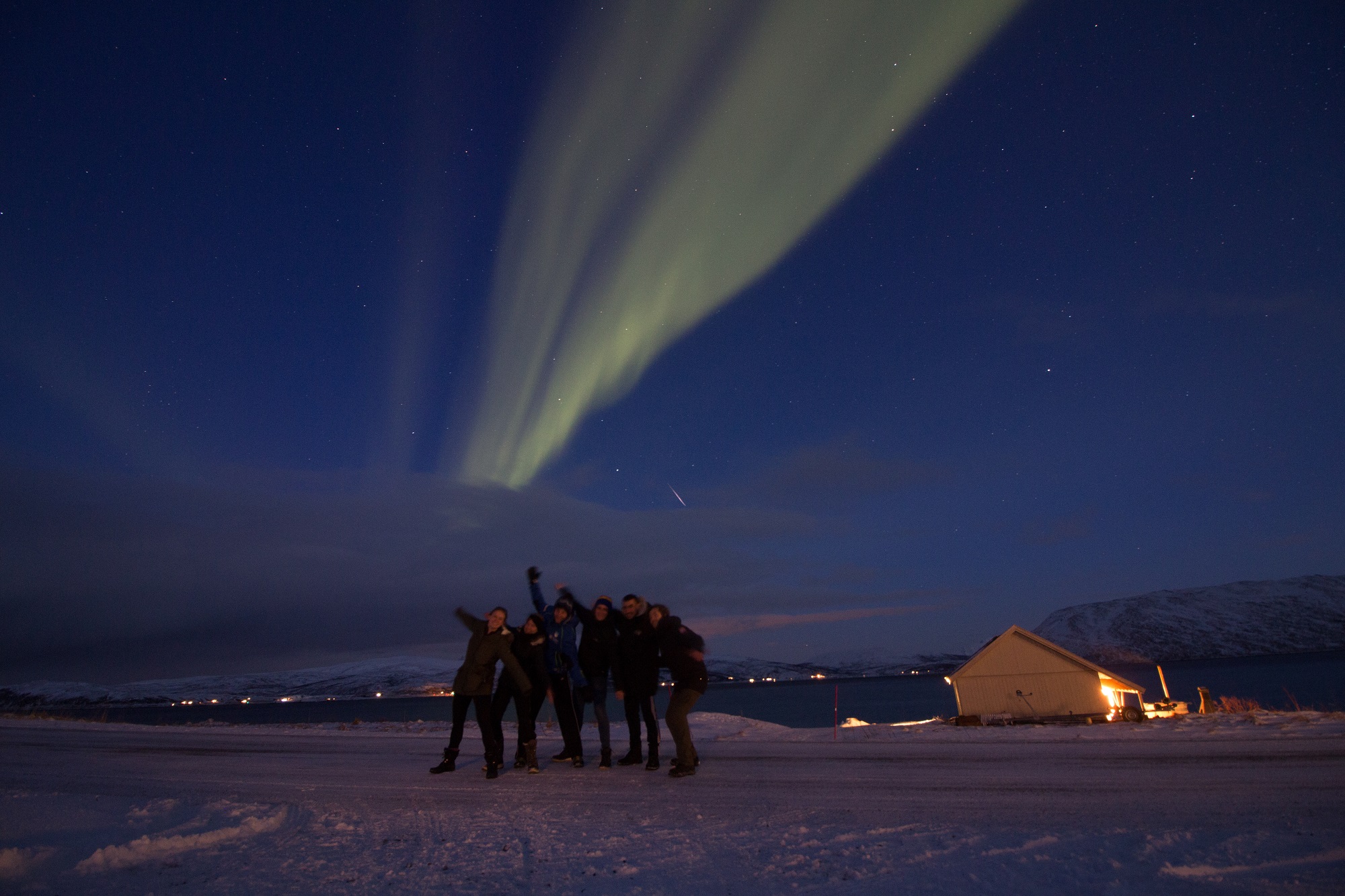 Please just go on exchange!! You will not regret it. I remember reading past testimonials when I was considering applying and they all had the same "it'll be the best thing you ever do" vibe to them. Having now completed my exchange, it's so hard to describe how accurate this is! I'd give anything to be able to relive my time in Norway. 
If you end up flying with SAS, they have a decent student discount, something I didn't realise until after I booked my flights. When you do get to Trondheim, make sure you buy a monthly bus pass on the AtB transport app as soon as you can – it'll save you loads (single use tickets are $6 or $74 for an all-you-can-use monthly pass). If you're someone who enjoys going out, definitely get a membership at StudenterSamfundet which will get you free entry and discounted food and drinks. If you're into winter sports, definitely get an NTNUI membership (also includes gym membership) which will give you access to free ski/snowboard equipment hire for the semester.  
In the lead up to actually accepting to go on exchange, there were so many factors that I was trying to weigh up. I had actually initially decided not to go but ended up changing my mind last minute and it was without a doubt the best decision I've ever made. Choosing not to go would have been the easier option but I'd have missed possibly one of the best parts of my life. Had I not gone, I wouldn't have known what I'd be missing. But wow… what I would have been missing.