Academic experience
Whilst at Northeastern I studied two of my third-year engineering courses as well as a core business course. I enjoyed the more simplistic way they run their courses at Northeastern. Instead of having a course's contact hours spread over three different types of classes throughout the week, there was just one class with the same lecturer who would take the class a few times a week. This did create a challenge however because there were less chances to work on problems by yourself and instead you would work on them together in class. When it came to work on assignments, I found I did not know how to solve problems as well as I should have. However, most Professor do have contact hours and you can always get help from them after class. I did not have any classes with mandatory attendance, but many classes do and as no lectures are recorded it is very hard to catch up on notes if you miss a class. I found the study load at Northeastern much more relaxed than at UQ and it is easier to get marks during the semester as there is less importance put on their final exams. The enrolment process at Northeastern was quite tedious as the course portal is extremely difficult to navigate and decipher what courses are offered when. Once you have chosen subject and UQ has approved them you apply for courses through Northeastern's exchange portal. It is highly stressed that you do not contact course coordinators if your course choices are full and only contact the exchange coordinator with any queries. I should highlight that the business faculty at Northeastern are very strict with your prerequisites for their courses. I was denied entry into all 300 level course at Northeastern and ended up only taking three subjects on exchange as a result, so make sure you have plenty of back up courses!
Personal experience
One of the biggest things I gained from participating in exchange is a new diverse network of friends around the world. It is very easy just to fall into just being friends with other exchange students as you are all going through the same experience, however try and put in extra effort to befriend local students too. It can be quite hard to cross the barrier between being acquaintances and friends as all students are already well acquainted with each other. To help myself making friends with domestic students I joined the club water polo team, which was one of the best decisions I made on exchange. Northeastern isn't a huge sports school, so you will find there a quite a few club sport teams available for you to join. Playing a club sport was not only a great way to stay fit whilst away but become friendly with people who have been living in Boston for a while. I know if I visit Boston again I will always have somewhere to stay! Playing team sports is also a great way to develop skills for working as a team, as well as getting the opportunity to travel. Some of our competitions were at universities not in Boston, so I had the chance to see the quieter areas of Massachusetts that I wouldn't have seen otherwise. These weekends were always quite enjoyable too! Living in Boston was very convenient when it came to travel. Major cities in the north east are all quite close to each other and you can catch a bus to them affordably and quickly. There were a lot of long weekends during my semester and I used this as a chance to go to places such as Chicago, Philadelphia and New York. I also used spring break as a chance to go to Mexico with the other exchange students and get a well needed break from the winter cold. I would recommend using the mid semester break as an opportunity to visit places further away in America.
Accommodation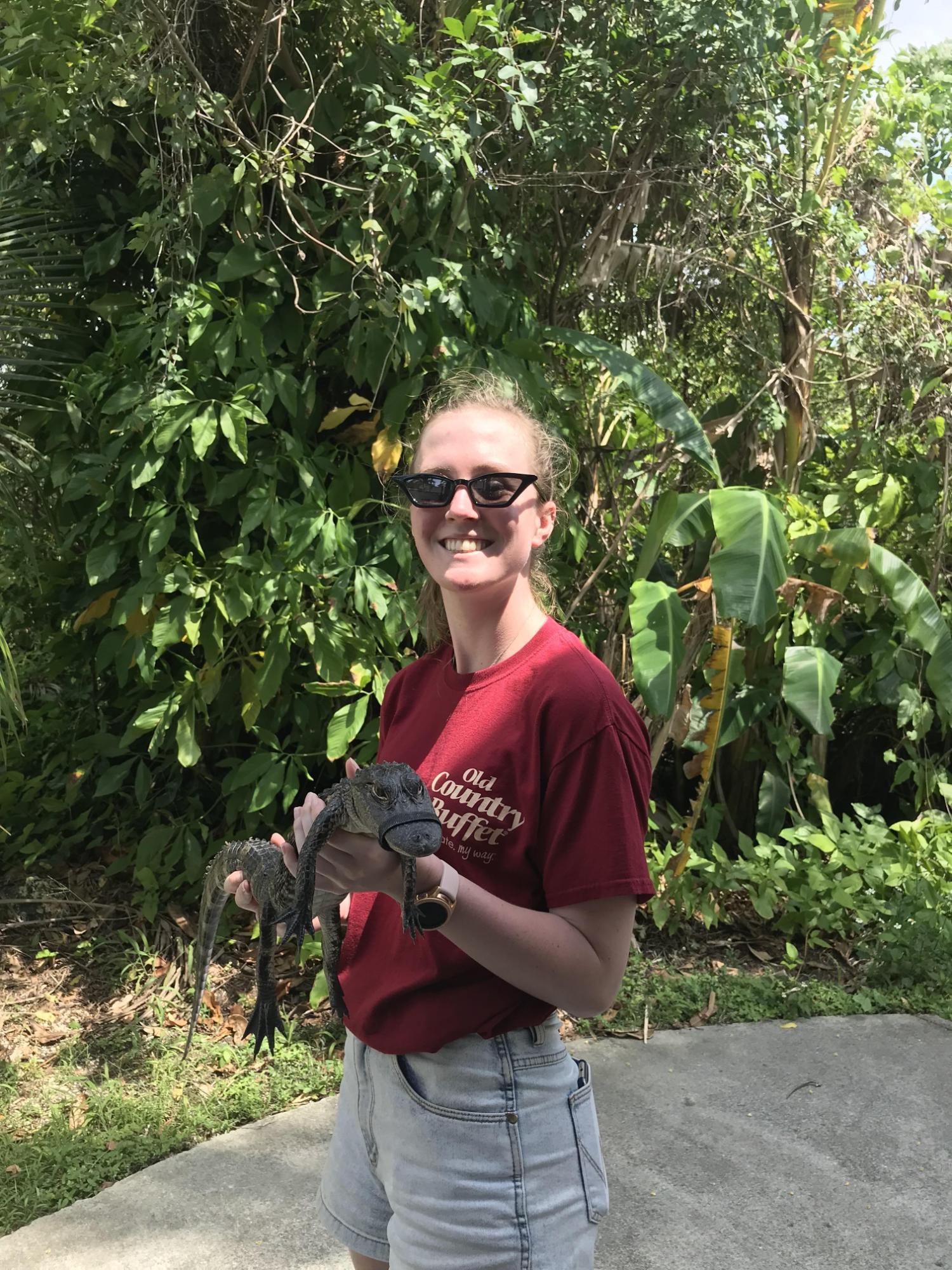 My accommodation arrangement was quite unusual. I applied for on campus hosing and was accepted, however once finalised it was discovered that the housing wasn't actually on campus but 30 minutes away by public transport. From what I'm aware of Northeastern no longer has a lease on this apartment block, so this is unlikely to happen to anyone else. However, the commute didn't end up being that bad as there was a tram stop right in front of the building. My advice would be to check the location of the housing before you arrive, so you can request to change accommodation early or even opt out of campus housing entirely. I lived in apartment styled accommodation which meant I shared a kitchen and bathroom with one other person and slept in the same room as them. This living arrangement was great as you had the option of cooking all your own meals (some accommodation styles don't have this option) and you didn't have to purchase a meal plan which were quite expensive. I would recommend making extra effort of befriending your roommate in a studio style of accommodation and be very clear about what house rules/expectations you have (about cleaning, guests ect.) as you can literally get no space from them, which can be an issue if you're someone who appreciates their own space. My accommodation was still run by the university despite being off campus and they therefore organised everything and ran you through the whole check-in/move in process.
Costs
Boston is a very expensive city to live in compared to other cities in America. Generally, things are the same price as they would be in Brisbane, but then you must include the exchange rate, tax and a tip on top of the initial price. An approximate break down of the costs of living are:
•    Rent: $6630
•    Food: $4000
•    Transport: varies depending where you live
•    Entertainment: $2000
•    Travel: Again varies- approx. $3000
From this I would recommend a budget of $15,000 AU. Northeastern does require you to show proof of finance which is generally about $8000 US. In terms of travel I visited Mexico and did a month-long road trip of the southern American states, so this approximation can vary depending on where and how much you want to see of America. If you are looking at a meal plan do not get more than 5 per week especially if you are not in dormitory style accommodation. There are so many good restaurants in Boston, so you will find yourself wanting to try the local cuisine. I had a 5 meal per week meal plan and to save money took Tupperware to save food for dinner too, the cost per meal was much more reasonable when getting two meals out of it!
Challenge
Honestly the biggest challenge I faced was dealing with the new weather and environment. Boston is very dreary and cold in the Winter months. Growing up in Queensland I was not used to such conditions which made it hard to want to go outside sometimes (Weather effecting your mood is an actual thing!). To overcome walking around in dirty snow and freezing weather all the time I made sure to have plenty of clothes I could layer and keep warm with. I also made sure to research attractions that I could do inside so that I could still see Boston without feeling down about the weather. You will eventually find you get excited when the temperature is above 10 degrees!
Professional Development
I would say I have developed the ability to adapt to a new environment where I do not have the comfort of knowing people from home. This can be really difficult for some as they don't have the comfort of familiarity to fall back on when they find themselves in a difficult or tricky situations. These skills will benefit me in future in terms of personal development. For example, if I ever decide to move away from Brisbane for work or personal reasons.
Highlight
One of the highlights of my exchange was having the ability to eat a range of food from where they originated - I do love food.
Top tips
The advice I would give to future Northeastern students is find a sport team or club that you are interested and join it! By far the easiest way to meet locals and get involved in fun activities.