Academic experience
I studied four economics courses at Universitas Indonesia: Indonesian Economy, Islamic Economics and Finance, Public Sector Economics and Mathematics for Economics and Business II. These courses were mostly based in social sciences and I enjoyed the opportunity to learn more about Indonesia as a country through them.
Attendance at UI was compulsory, as a certain number of lectures had to be attended for each course to pass. However, timetable were often not fixed as professors would change the class time from week to week. As I was also conducting an internship during my exchange, this was both challenging and frustrating. I found the best way to overcome this was by communicating directly with professors so they were aware of my prior commitments and could excuse me from class if needed.
Enrolment at UI was slightly challenging as not all of the courses advertised were initially offered to exchange students. After I was unable to enough of the offered courses approved by the BEL faculty at UQ, I contacted the faculty at UI who were able to open up more classes for me.
Personal experience
I met so many incredible people on my exchange at the university, my internship and through the UQ Indonesia Office. I especially hope to stay in touch with the staff from the office, who went above and beyond to make sure my exchange ran smoothly and that I felt welcomed in Jakarta. 
Jakarta is an incredibly diverse and populous city, and I learnt a lot readjusting to the pace of life there. Everything was simultaneously fast-paced, since the city was always busy, and slow, due to congested traffic. I often had adjust plans in the spur of the moment, making me a much better problem solver than I used to be.
Accommodation
I lived in a studio apartment in South Jakarta. I loved living in Jakarta and chose to stay there because I was conducting an internship in Central Jakarta so wanted to live between that and the university. Universitas Indonesia is in a town just outside Jakarta called Depok. Although it's slightly cheaper to live in Depok, I would personally recommend living in Jakarta. It was only a 30-40 minute train ride to the university, and it cost 30 cents for a one-way train ticket. I met other exchange students living at Depok who felt isolated living away from the city, and was lucky not to have encountered that problem.
Costs
Rent: $450/month, Food: $50/week approx, Transport: Less than $10/week
I budgeted $7000 for my exchange and would recommend budgeting between $7000-8000. This includes flights there and back and travel within Indonesia.
Challenge
I found the university format and standards very difficult to UQ. It was compulsory to attend a certain number of classes for each course, but class times could be changed at any time, making this difficult. Assessment requirements were often not clearly explained, causing unnecessary stress. For instance, the final exam for one course was supposed to be open book, however, the professor changed the exam to closed book without telling anyone. When I walked into the exam room, my notes were all confiscated and I was completely unable to sit the exam. 
In situations like this, I learnt that communicated openly both to Universitas Indonesia and UQ was the best solution. After that exam, I contacted the academic dean of the Business and Economics Faculty and he was able to resolve the problem on my behalf.
Professional Development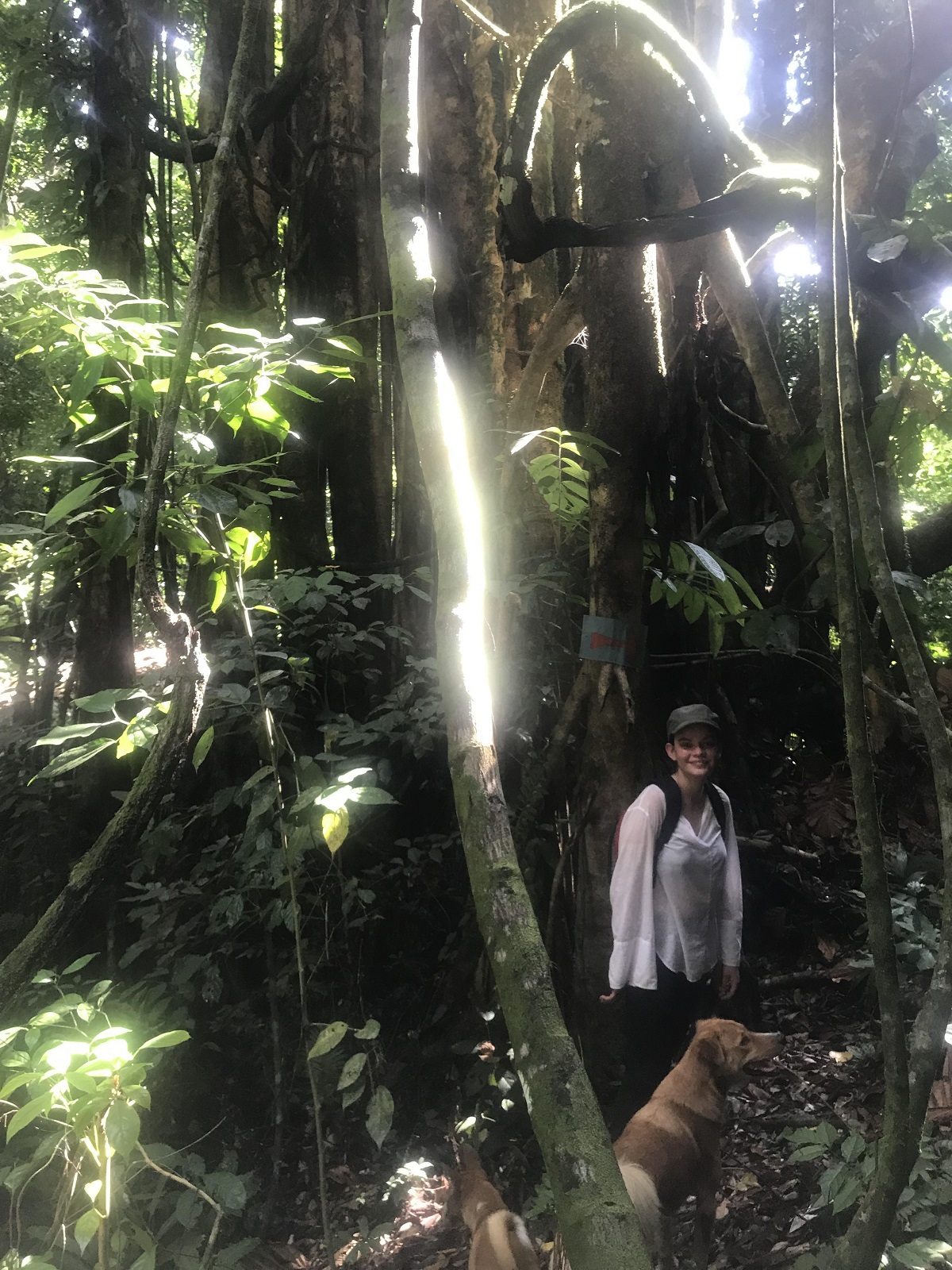 On my exchange, I had the opportunity to conduct a four-month internship with UN Women Indonesia. It has been a dream of mine to work for the UN, however I never fully understood the exact nature of the work they did. My internship was completely inspirational, and I met so many professionals in the field who had invaluable advice. I was working in the are of Women, Peace and Security, which I had never studied before. This opportunity has helped me realise a career in international law is achievable, and I now feel I am in a better position to pursue such a pathway.
Highlight
My internship at UN Women was the reason I decided to go on exchange to Jakarta, and it was the absolute highlight of my experience. I loved the office culture and getting to know so many inspiring professionals who loved their jobs and who were genuinely passionate about women's rights.
Top tips
I would recommend keeping an open mind whilst studying at Universitas Indonesia. Many of the university's rules may seem strict and unreasonable, but I learnt that they could be incredibly kind and accommodating when I raised my concerns.