Academic experience
During the semester I took FIN301, IS301, IS401, IS451, FIN601 (masters), FIN365 and a German language course. By German standards this was a lot of subjects however I still had fewer contact hours than I would usually have at UQ.
The lecture style at Mannheim encourages greater participation as the class sizes can be as small as 50-70 people. The study load during the semester was relatively light as exams at the end of semester were weighted 100%. To spread out the examination period, many were able to do intensive courses that went over one weekend or short term courses which finished just before mid-semester break. In comparison to UQ subjects I would sat that Mannheim was easier although note that if you take a Masters subject, expect a considerable step up.
Personal experience
Made lots of incredible friends from all around the world and got to visit some awesome places! 
In my time at Mannheim I lived both on and off campus. Originally I had hoped to spend my entire exchange in a German apartment (WG). This is what I did for the first two months of my exchange and I loved it! I lived with three Germans with whom I'd cook with in the evenings and brunch with on weekends. It was really great to have an authentic experience and a great opportunity to speak German! As Mannheim is a relatively small town with a growing population, finding an apartment for just semester is extremely difficult! Once my sublease expired in March, I moved into a Student residence (Ulmenweg). 
My experience in student residence, along with many other exchange students wasn't overly positive. There was little interaction with housemates, and the level of cleanliness of the facilities was low. Positives to the Student homes are that they were cheap, easily organised and had direct connections to the university during the day. Other student homes like Hafenstrasse & B7 come highly recommended as they are more modern and very centrally located!
Costs
In comparison to Brisbane and by German standards, Mannheim is super cheap! You can expect rent to be between 250-380 euros a month inclusive of water and electricity. My weekly grocery shop was on average 20-25 euros which included things like cheese and fish. A transport card for the semester can be purchased for 170 euros which covers all bus, train and tram travel within a region surrounding mannheim. This was very practical and most people bought it. If you stay a year, you get one semester free! As my first apartment was only 800m from the Uni, I invested in a bike instead! I could not recommend this enough! Mannheim is a bike friendly city in which many students use bikes as their transport method of choice.
Mannheim is centrally located in Europe which made it quite inexpensive to travel. We often used Flixbus, Ryanair, Deutschebahn sparpreisfinder and our Erasmus' cards to find the cheap options.
Professional Development
Hmmm probably adjusting to the very theoretical way of learning. There is lots of readings and very few exercises which I found different from UQ. Living in a foreign environment really taught me to adapt and to see things from a different perspective. I also think the weekend trips and spontaneous things we got up to showed me that I can live a more balanced lifestyle in Brisbane.
Highlight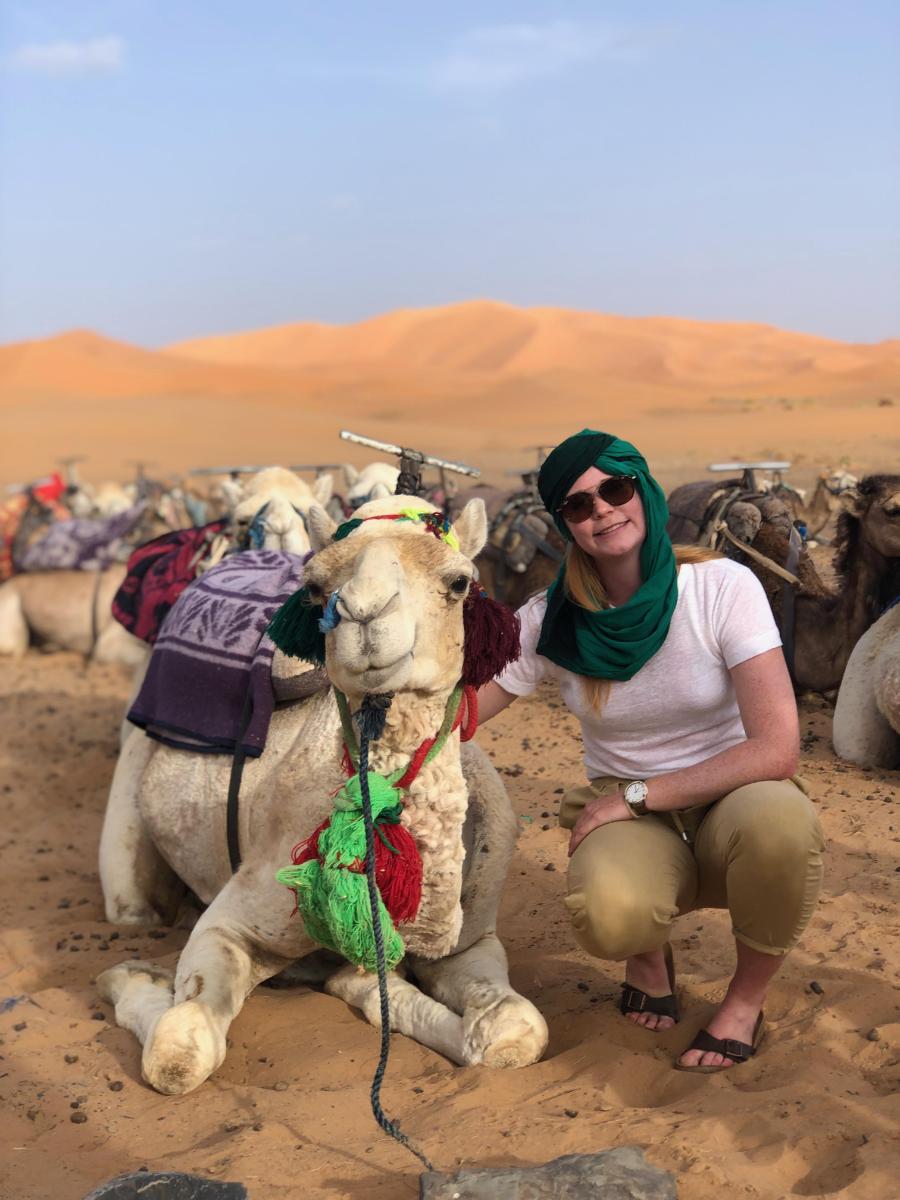 As Mannheim is a small town, you become very familiar with the city and the students at the University. Different from what I can imagine a big city would be like, we always were running into familiar faces and were able to build a small community. The exchange student society (Visum) ran twice weekly events in and around Mannheim which we a great opportunity to meet others and learn about German culture. These events for me were a highlight!
Although not Mannheim related, my trip to Morocco was incredible!
Top tips
- Be aware that when applying for Mannheim, that it is a very small town. This can be both positive and negative.
- Make time to travel at the beginning or end of your exchange. While I loved travelling on weekends, It made the integration into Mannheim life a little slower. 
- Buy a second hand bike. Best thing I did!