Congratulations, you've landed multiple job offers!
This is an awesome accomplishment and a sign that your hard work has finally paid off. However, it can also be a bit overwhelming having to choose which role is the best fit for you, especially if there's a tight deadline to respond. This is not a decision to make lightly, so don't be rash!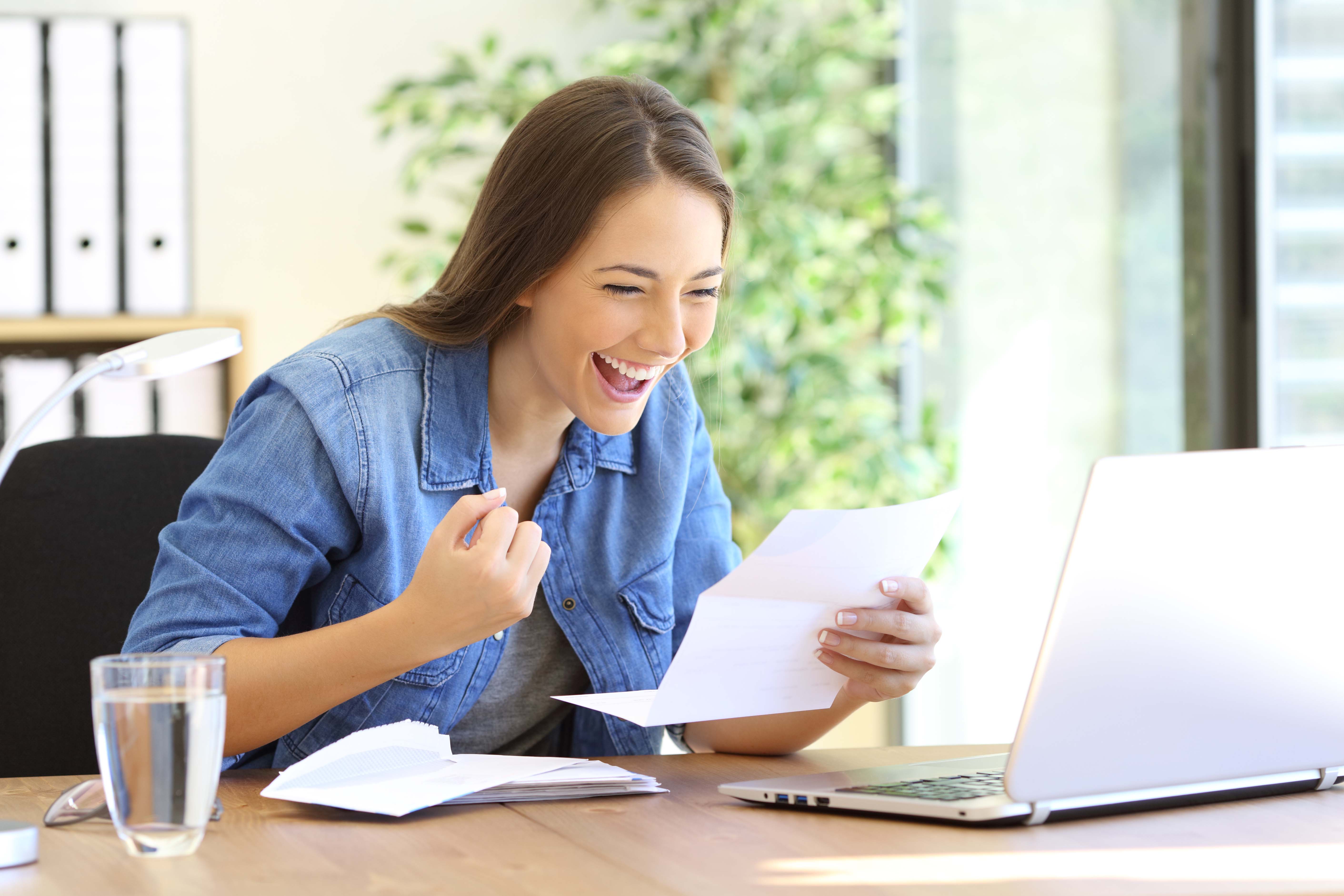 Below are some tips to guide you through this and what steps to take next (including a handy email template to use when rejecting an offer): 
Take a moment to be proud of yourself 
We all know the job application process can be lengthy and sometimes disappointing when you aren't successful. To land not just one job offer but two or three is a big deal, and it's something you should totally be proud of! Give yourself a moment to relax and relish in your success. Go out for dinner, spend time with a loved one, however you choose to celebrate, allow yourself to do that because you deserve it.
Review the job offers carefully 
Once you've had a chance to celebrate, it's time to start reviewing your offers. Take a close look at each one and compare them side-by-side. Make a list of all the factors that are most important to you – the job responsibilities, benefits, location, company values, salary, and contract duration are some examples. Also, a pros and cons list is always a good idea! Here's a helpful resource.
Think about your career goals 
Take a step back and look at the bigger picture. What is your long-term plan? Where do you see yourself in 5 or 10 years? Consider this and think about which role will help get you there. Which job will give you the capabilities and experience that you need to advance in your career?  
Consider the company culture 
Company culture is a big factor in job satisfaction. Think about the culture of each company and which one aligns best with your values and work style. Do you prefer a more relaxed, casual work environment or a more formal, structured one? Do you want to work for a company that prioritises work-life balance or one that expects long hours? 
Trust your gut 
It sounds cliche, but at the end of the day, your gut knows best. Which job offer feels like the best fit for you? Which company are you most excited about? Sometimes the people around us can have strong opinions on this topic but it's important to listen to your intuition and choose the job that feels right for you.  
How to reject a job offer 
So, you've chosen which offer you're going to accept - amazing! But now it's time for the hard part, declining the others.  
Here are some tips on how to professionally reject a job offer: 
Be prompt: Don't wait too long to let the employer know that you won't be accepting the job offer. They will appreciate a timely response so they can move on to other candidates. 

Express gratitude: Be sure to thank the employer for the opportunity to interview and for the job offer. It's important to maintain a positive relationship with the employer, as you never know when your paths may cross again in the future. 

Provide a reason (optional): While you're not required to give a reason for rejecting a job offer, it can be helpful to the employer if you explain why you're declining the offer. For example, if you've decided to pursue a different opportunity. 

Keep it professional: It's important to maintain a professional tone and avoid burning bridges. Most companies in the same sector know each other and they do talk to one another. You also never know what the future holds, another opportunity might come up in that same company down the track. 
Here's an example of how you can politely reject a job offer: 
 
Dear [Employer's Name], 
 
Thank you for offering me the [Position] role at [Company Name]. I appreciate the time you took to interview me and consider me for the position. 
After careful consideration, I have decided to decline the job offer. While I was impressed with the company and the opportunity, I have decided to pursue a different opportunity that aligns better with my long-term career goals. 
Thank you again for your time and I wish you and your team all the best in your search for the right candidate. 
Best regards, 
[Your Name] 
Landing multiple job offers is a great accomplishment, but it can also be overwhelming. By carefully reviewing each offer, thinking about your career goals, considering the company culture, and trusting your instincts, you can make a decision that you'll be happy with in the long run. Good luck with your decision! 
Want to continue your career development? Find upcoming events and workshops here.