My experience
The Nepal Sustainability Challenge with Challenges Abroad involved working with children and community members of Shree Shreekhandapur Secondary School in the agricultural town of Dhulikhel in the Kathmandu Valley. This was about 1.5 hours outside of the intense and bustling city of Kathmandu and had gorgeous views of the Valley, less air pollution than Kathmandu and lush rice paddy fields surrounding the school. Our mission was to educate students within the school and their teachers on the importance of making sustainable choices to improve their lifestyle and well-being as a community. This involved us teaching them about the environmental and health impacts involved with burning plastic and littering. I chose to undertake this challenge as I really enjoy working with kids and the light heartedness and fun they bring to all they do. I also have a deep connection to the environment and try to live life as waste-free and environmentally consciously as possible. The thought of educating community members overseas on something that I already had great passion for made me really excited! Also, I really liked the idea of working as part of a team and making new friends who were like-minded and shared similar passions in a supportive environment. This team environment was relevant to my studies in the Diploma of Music Performance where I am required to perform in an ensemble so I really enjoyed the opportunity to network with like-minded peers.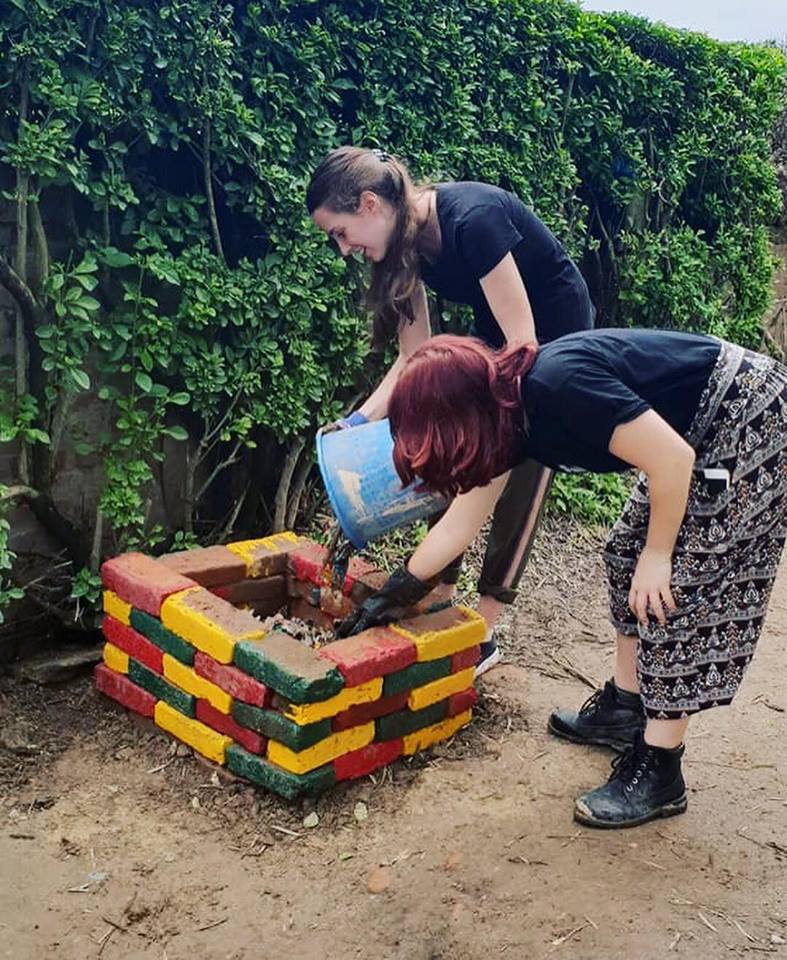 As part of this activity we were required to design lesson plans and teach a grade 6 and 7 class on issues involving environmental pollution. The ages in these classes varied between 11-15 and the children came from agricultural families with low socio-economic backgrounds. Only four to five members of our challenge group went into the classroom at once, given the small classroom sizes and student-to-teacher ratio. The students loved to draw and play games so we usually used these methods for teaching. The school comprised of students from grades 1-12 and there was one class per grade. We would often get students from other classes and grades tugging at our hands and getting us to follow them to their classroom. They would have a 'free' lesson where there was no teacher and plenty of time for us to interact and play with them. I felt these lessons were the most rewarding and special as you could form better relationships with the students and truly get to know what their daily life was like. Getting to form close relationships with the students, community members and the other members of my team were my favourite aspects of this experience.
How has the experience changed you?
My participation in this activity forced me to step outside my comfort zone and pursue something that richly enhanced my personal, academic and professional growth. In personal terms, I have learnt to regain perspective on things that are important. Travelling to a third-world country emphasises how much we live in excess. It is truly inspiring engaging with the locals to see them are all happy despite their low socio-economic environment. I have made so many new friends on this trip, both from our travel group and the locals. The majority of the Sustainability Challenge group were from a university in Melbourne and it was so wonderful networking with like-minded people who lived interstate as they experienced things differently. It was also really rewarding learning some basic Nepali phrases which made interacting with the locals that much more personal. Although the food was VERY spicy, it was also wonderful to try traditional local dishes such as momos (dumplings!) and Dal Bhat.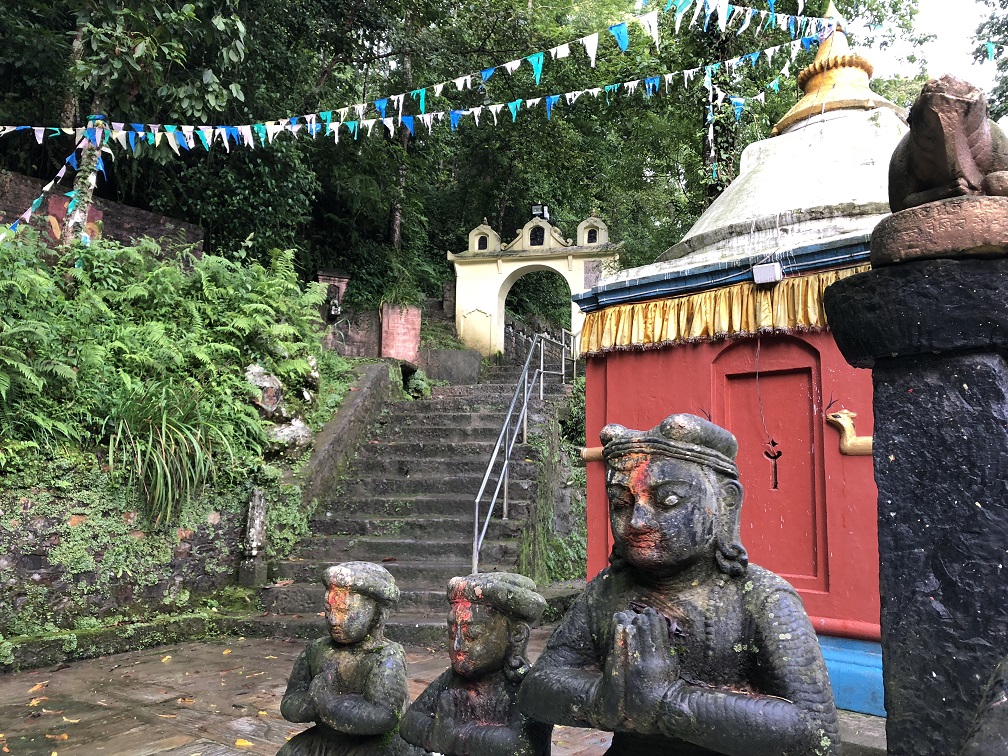 This experience additionally forced me to come up with creative solutions to problems and to take responsible risks which will be of great use in the workplace. I have also learnt to become extremely street-smart and to trust myself more. This experience has greatly shaped me and my values that I apply on a day-to-day basis and has given me the confidence to continue to take responsible risks.
Favourite memory
My favourite memory from this experience was walking through Dhulikhel village after a mentally challenging day on the second day of school and seeing the Himalayas peak above a layer of clouds through the tangle of power cables on the side of the road. We hadn't seen them before this point and were told we may not have gotten to see them at all on this trip. After getting back to our guest house, we went to the highest point we could find in the area to get a better look. It was a wonderful reward and a reminder of where we were, our personal triumphs and made me truly proud of myself for taking on such a challenge.
Top tips
Do not hesitate or overthink taking on such a wonderful and truly rewarding experience. Although it may seem like an insurmountable challenge or too far out of your comfort zone, you will come back a changed person with a greater appreciation for life and a strong sense of pride and self-confidence for 'owning' the experience and making the most of every moment.
Funding
I received a UQ Employability Grant of $1000. This funding was an extremely helpful contribution to assist with my travel arrangements and flights.