Motivation
As someone who has always had a passion for travelling, as soon as I heard about the opportunity to do exchange in university, I knew this would be an incredibly unique experience to travel and study at a university and city I had never travelled to. The exchange program enabled me to experience an entirely separate chapter of my university life.
Personal development
This experience has allowed me to develop personally in many different aspects. From a personal perspective, it enabled me to gain independence and learn how to interact with many people of different backgrounds and cultures. It really opened my eyes to how students in Scotland live their day-to-day lives and allowed me to experience a different university life to what I had experienced at UQ. Apart from university life, I've also made so many new friendships from people all around the world - it has allowed me to find global friendships that I believe I will have for a lifetime!
Academic development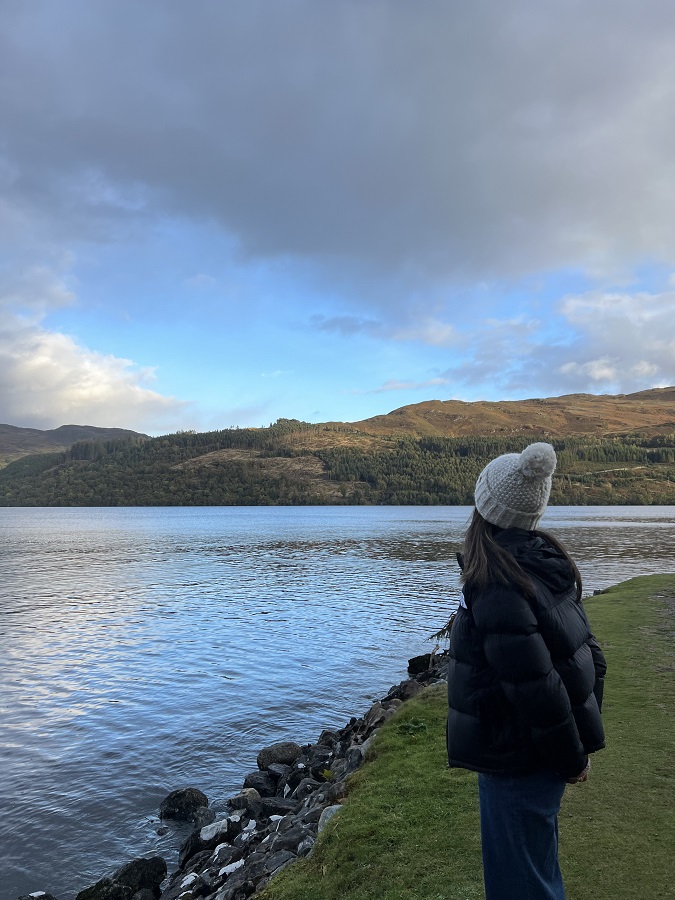 As I was taking my law electives at the University of Glasgow, I was able to choose classes that aren't offered at UQ such as Ancient Roman Law. It was such an interesting and enjoyable class and I'm glad to have learned more about it. I think also being in a new country, and having had nearly three months off beforehand, made me really enjoy the semester abroad from an academic standpoint. The teaching was quite similar to those at UQ, but something I noticed was the heightened level of group exercises in the law classes. While this was different to the way law is taught at UQ, I thoroughly enjoyed it. Some challenged would have been the different system of grading and the fact that two of my subjects had 100% finals. At UQ, we generally have mid-semester assessment and finals, so it really required me to stay on top of my work.
Professional development
In terms of professional development, I would say my semester abroad experience really bolstered my soft skills - communication, interpersonal and teamwork skills. Never having lived in student accomodation flats, these soft skills were really important to make sure everyone was contributing to the flats. Sometimes, this even required harder, honest conversations to take place. It also taught me a lot about different cultures and how to interact with people from all around the world. I believe by listening and engaging with the experiences of others has allowed me to develop excellent communication and listening skills, important in the professional workplace.
Costs
In terms of budgeting techniques, I followed the guidelines under University of Glasgow's 'Student Life' website, which provided an estimated breakdown of student costs for a semester. This gave me a good estimate of how much I would be spending in the three months of exchange. I then created an Excel spreadsheet, outlining all the costs I expected to have during the semester. 
Overall, between September and December (the 3 months of exchange), and including the travel I did during it, I spent around $20,000. This included:
Accommodation ($4000)
Flat and personal needs including cookware/utensils/cleaning/hygiene products ($500)
Transport including public transport/rideshare ($600)
Food and drinks including groceries/eating out ($3000)
Clothes and shopping ($2000)
Travel ($10,000)
Reflecting on my spending, I spent most of my money on additional travel as this was one the key reasons I was interested in Exchange. Therefore, I'm pretty happy with how my budgeting went, as I prioritized travel and experiences when I was on exchange.
I would advise future students to always overbudget. Most trips I went on had not been planned prior to exchange, but made during the program, sometimes without much notice and with people I met on exchange.
Funding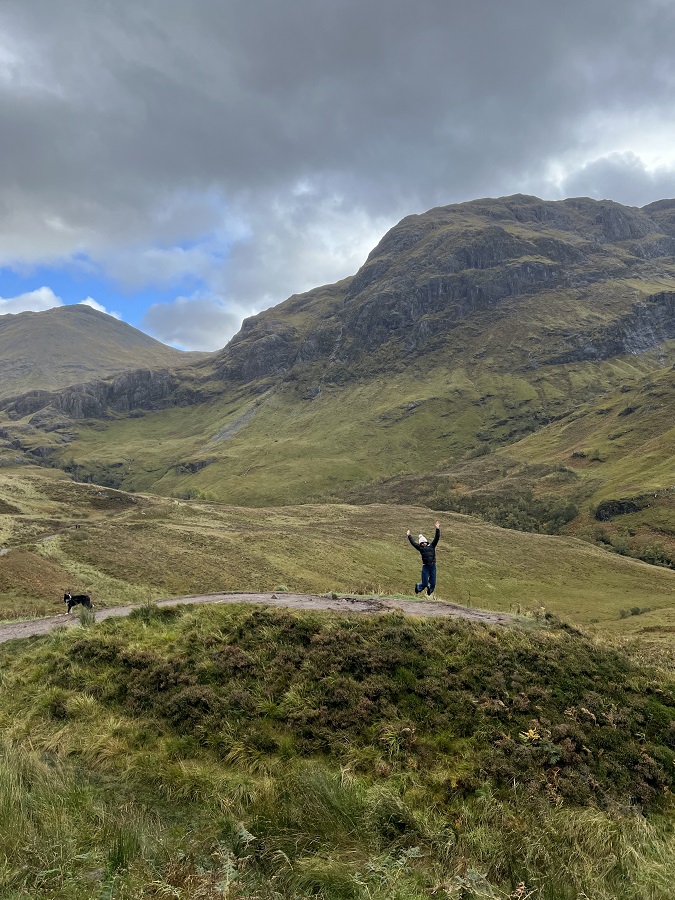 The funding I received from UQ was incredibly beneficial towards my experience. It meant I was more financially secure and able to experience the many things Scotland had to offer. From a travel perspective, the funding allowed me to do numerous day trips to other towns and cities nearby, as well as a 5-day road trip around northern Scotland (which was a once-in-a-lifetime experience). I am really grateful for the UQ funding because it allowed me to experience even more travelling and experiences than I thought was possible.
Accommodation
I found out about accommodation options through Glasgow University's website. At Glasgow Uni, exchange students were offered student accommodation, so I followed this process, applied and ended up at Murano Street Student Village. 
I ended up in a flat of 5 students, four of us were exchange students with one local student. We shared a kitchen, two showers and two toilets. Another students and I were both from Australia, and the other two exchange students were from Ukraine. There were many definitely pros of my accommodation. The main pro was its geographical closeness to West End in Glasgow and the university campus. Most of the time, I never had to catch any public transport as the accommodation location was close to all the places I needed to go (uni, groceries, libraries, cafes, stores). If I needed to get to the bus station, airport, city centre, there was always public transport available and easily accessible including the bus and subway. A con of my specific flat was there were many issues with our kitchen, power outages, wifi, showers etc., so at times, we had to deal with these mishaps.
One great thing about living at the student accommodation was there was always support from Sanctuary Students (the company that owned the accommodation), who were always there in the office and willing to help with any issues you had. 
Regarding advice to future students about housing, I would say to try and opt for student accommodation because you will meet lots of other students and be able to create your support system overseas.
Highlight
While I travelled to many place during my exchange program (Italy, Hungary, Germany, the wider UK and Scotland), the highlight was definitely the people I met on the way. On exchange, I met so many different people from different backgrounds from all around the world who were also on exchange, so it was incredibly exciting and fun to meet people and become friends with people you never would have become friends with had you sat your semester in Australia. This led to numerous day trips around Scotland and sharing experiences together.
Advice/Top tips
My top tip for other students considering participating in the exchange program is 'do it'. I know it can be scary and nerve-wracking leaving your home for 3-6 months and exposing yourself to somewhere completely new and different to your life at home, but it is so worth it. Not only do you learn a lot about yourself, you also see incredible places and things, step outside of your comfort zone.