Motivation
The biggest motivation I had for participating in a semester-based exchange was to step outside my comfort zone and become more independent. Semester-based exchange is a very unique experience allowing you to live, study and work in another country and this was something that I did not want to miss.
Personal development
Personally, I grew as a person having to support myself overseas in a new environment away from my friends and family. Through this my independence, resilience, responsibility and confidence significantly improved. I also explored many new places and met and formed friendships with people from all around the world gaining valuable new perspectives.
Academic development
The academic experience of attending UBC was very different from UQ with more in-person attendance required, more informal classroom settings and a workload that involved significantly more assessment pieces. The difficulty of these assessment pieces were slightly reduced compared to UQ but the frequency made the workload feel more intense. One difficulty I had was keeping track of all assessment pieces and due dates as there was no official course profile and assessment dates were sometimes conveyed through a passing comment in class. To overcome this I determined the best point of contact for each professor (as this differed from class to class) and also formed friendships with fellow classmates so I was able to ask for assessment information as required.
Professional development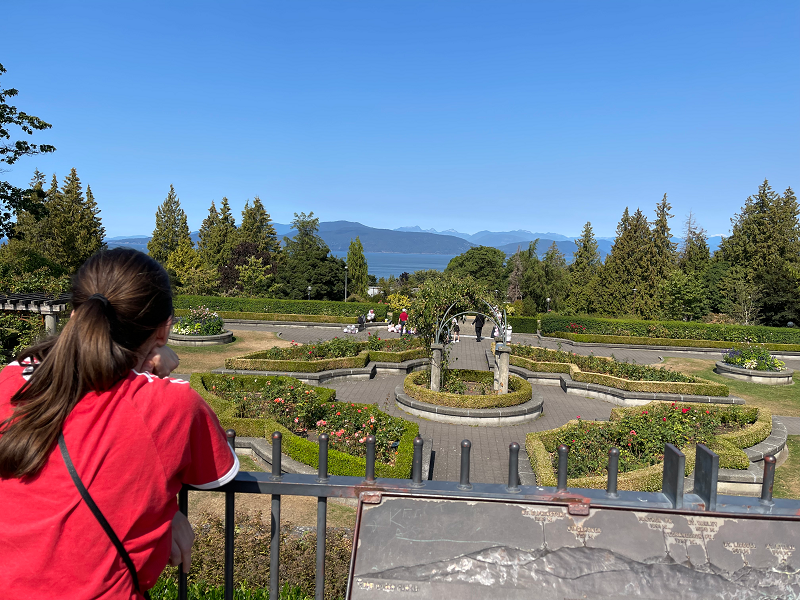 Through my semester-based exchanged I improved on my communication, organisation and problem-solving skills, contributing to my professional development and future employability. As mentioned previously, I also developed valuable attributes including independence, resilience, responsibility and confidence. On exchange, the biggest challenge for me was being away from my friends and family in a very different time-zone and not knowing anyone in a new environment. This forced me to step out of my comfort zone and meet and form friendships with new people. I found I also had to problem-solve more independently. One instance of this was when I initially arrived and realised I did not have the required per-requisite knowledge for one of my subjects and had to find a new subject to enroll in and figure out who to contact in order to resolve the issue. These challenges contributed to significant personal and professional growth.
Costs
In planning for my exchange I looked into the cost of living in Vancouver and developed an initial budget and used this for guidance and motivation to save leading up to the trip. Overall I spent ~$16k ($2500 in flights, $7500 in accommodation, $500 in UBC student fees (included public transport pass), $1500 for food, $2000 for entertainment and $2000 for travel). My advice to future students would be to research the cost of living before your exchange in order to budget appropriately and not be shocked upon arrival, and to also allow money in the budget for entertainment and travel to really make the most of the experience.
Funding
The funding I received was extremely beneficial as it reduced the financial stress involved and allowed me to enjoy and make the most out of the experience. A significant portion of my funding went to accommodation as rent in Vancouver is very expensive.
Accommodation
I found out about accommodation options through information supplied by UBC. From this information I then contacted places I was interested in for more details. I ended up choosing a non-for profit hotel with residence rates for extended stays/student accommodation in Downtown Vancouver. I had my own room and then shared a kitchen, living area and laundry with fellow guests. The biggest pro of the accommodation was that there were many other students staying in the hotel and so we would often see each other in the kitchen and have dinner together. I also enjoyed living centrally close to plenty of restaurants and activities. A con was the cost of the accommodation, however this was an issue throughout Vancouver.
Highlight
The highlight of my experience was exploring a new place especially as Vancouver is extremely beautiful with scenery very different from home. I also loved meeting people from all around the world and forming new friendships.
Advice/Top tips
For students participating in semester-based exchange in the future, I would advise them to budget appropriately to fully enjoy the experience with minimal financial stress and be able to travel and participate in as many activities as possible. I would also advise students to meet new people early in order to develop friendships and build a support network.