Academic experience
Being ranked as one of the best universities in Europe, Bocconi is an extremely prestigious university that opened my eyes to a new way of learning. I studied a range of business electives including Organisation Theory, Innovation and Technology Management, Marketing Communications, Global Sustainability Management, and Organising Entrepreneurship. Bocconi's teaching approaches are relatively similar to UQ which made the transition process very straightforward. I really enjoyed how they are focused on applying the content and theory's with real life examples by having guest lecturers, field trips and specialised lectures.  
With a thousand exchange students during my semester, the university's enrolment and registration is fairly easy to understand and professional. They have a portal called you@b which is like our dashboard, they have a 'first in first served' sign-on process and also use blackboard. The main challenge I faced was their lack of organisation of the 'O Week' equivalent. Unfortunately, Bocconi didn't facilitate a real welcome event or orientation activities which made it confusing on arrival and a little difficult to meet other students. Thankfully my first experience at Bocconi was the Italian crash course so in class we were able to meet our fellow exchange students.
Personal experience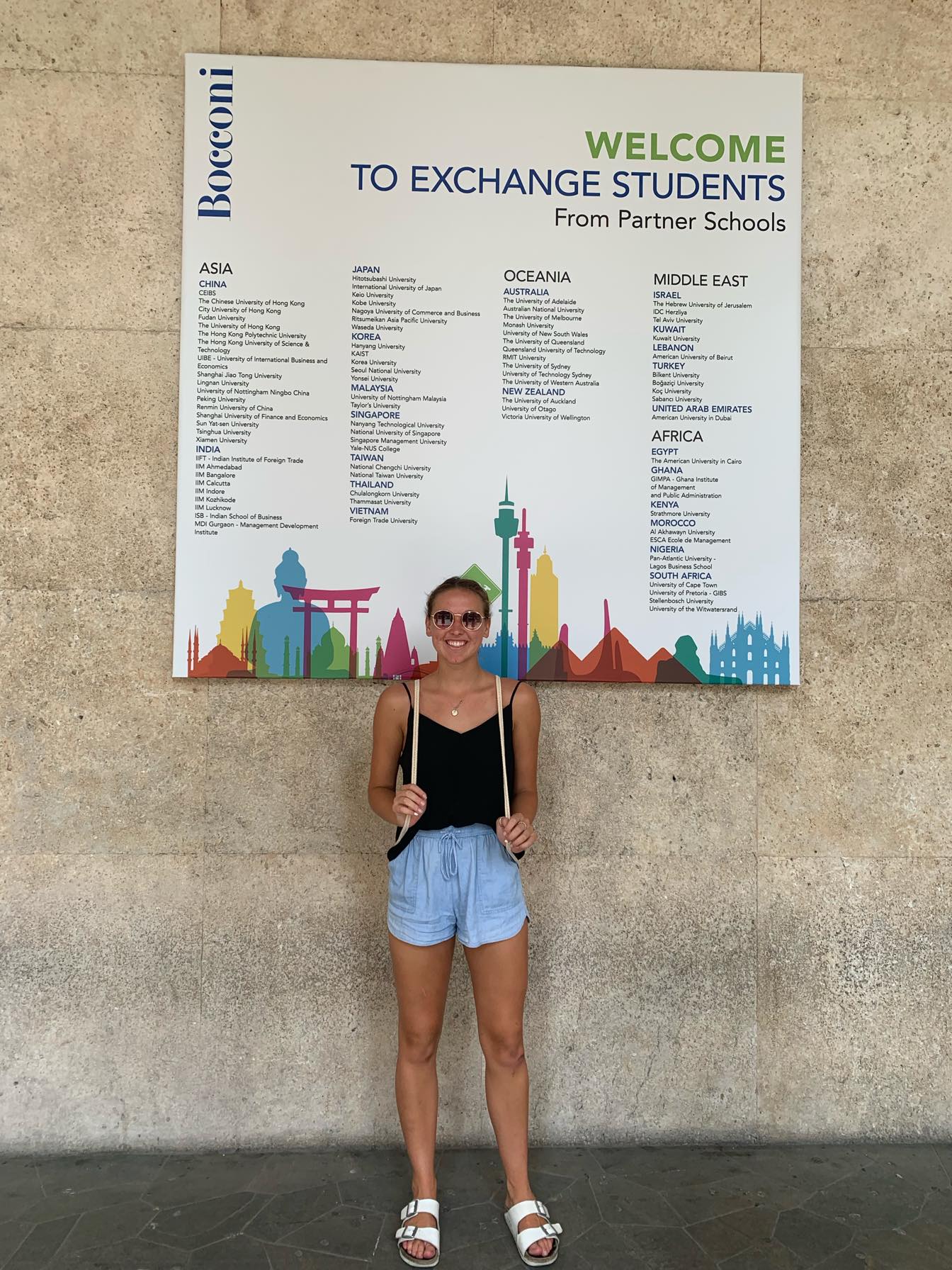 Taking part in an exchange program gives you the most incredible opportunity to take 6 months out of 'normal life' and completely immerse yourself in another country, a new culture and discover more about yourself and the world. This exchange was my first 'moving out of home' experience so doing everything on my own and for the first time was a huge learning curve. For me, this was one of the most valuable experiences of the exchange as it made me grow and learn on the spot.  
As I'm sure with majority of exchanges, I made lifelong friendships with people who truly shaped my experience. Through my housemates and the friends I met at Bocconi, I now have contacts all over the world which will no doubt be utilised for any future travel endeavours. Being so central, Milan allowed me to travel to any European city which I took full advantage of most weekends.  
I did also get a babysitting job that doubled as an English teacher which was both rewarding and enjoyable. I was able to practise my Italian but at the same time immerse myself in a Milanese family who welcomed me with open arms.
Accommodation
I booked essentially a share house through 'Housing Anywhere' (a housing site for students and working professionals) and I could not recommend this more. I lived with 12 flatmates and whilst it sounds like a lot it was close to one of my favourite things about Milan. The people in the house allowed me to meet other students from different universities as well as working professionals, people I otherwise would never have met. The house was huge, located right on a tram line near Porta Romana and about 15 minutes from Bocconi. 
I did meet quite a few friends who stayed in Bocconi housing, namely Arco - all of who ultimately didn't have the best time. The housing is allocated to Italian students first therefore they get priority but also it means unless you speak Italian, you may not actually be able to meet too many exchange students. I would highly recommend Housing Anywhere, Uniplaces or posting on the FB page looking for a flatmate.
Costs
Overall things ended up being slightly on the more expensive side but mainly due to the euro to AUD exchange rate. Rent will probably be your biggest expense, mine was approx. 650euro per month, which potentially was the cheaper end of the spectrum.  Transport is super simple, I would recommend the ATM card which is 22euro per month and gives you access to all trams, buses, and metros. Travel wise, flights, buses, and hostels are really quite cheap all around Europe which definitely makes weekend trips affordable. 
General living and entertainment expenses are super dependable on what you like to do. You can certainly manage if you are on a tight budget because basic groceries for cooking are pretty cheap. Eating out can also be done on a budget as Milan is the home of 'Aperitivo' which is essentially a buffet of food when you buy a 5-10 euro drink. Nightlife activities are a little more expensive than in Brisbane but like Brisbane there are student nights and discounts. Entertainment wise, I wanted to experience as much as I can so my expenses were potentially higher than the average as I attended soccer matches, The Grand Prix, Milan Fashion Week, Oktoberfest and more. 
Being such a unique experience, my philosophy regarding my budget was to not let money be the reason I chose not to take part in something. I would highly recommend this, if you can, because these are once in a lifetime opportunities.
Challenge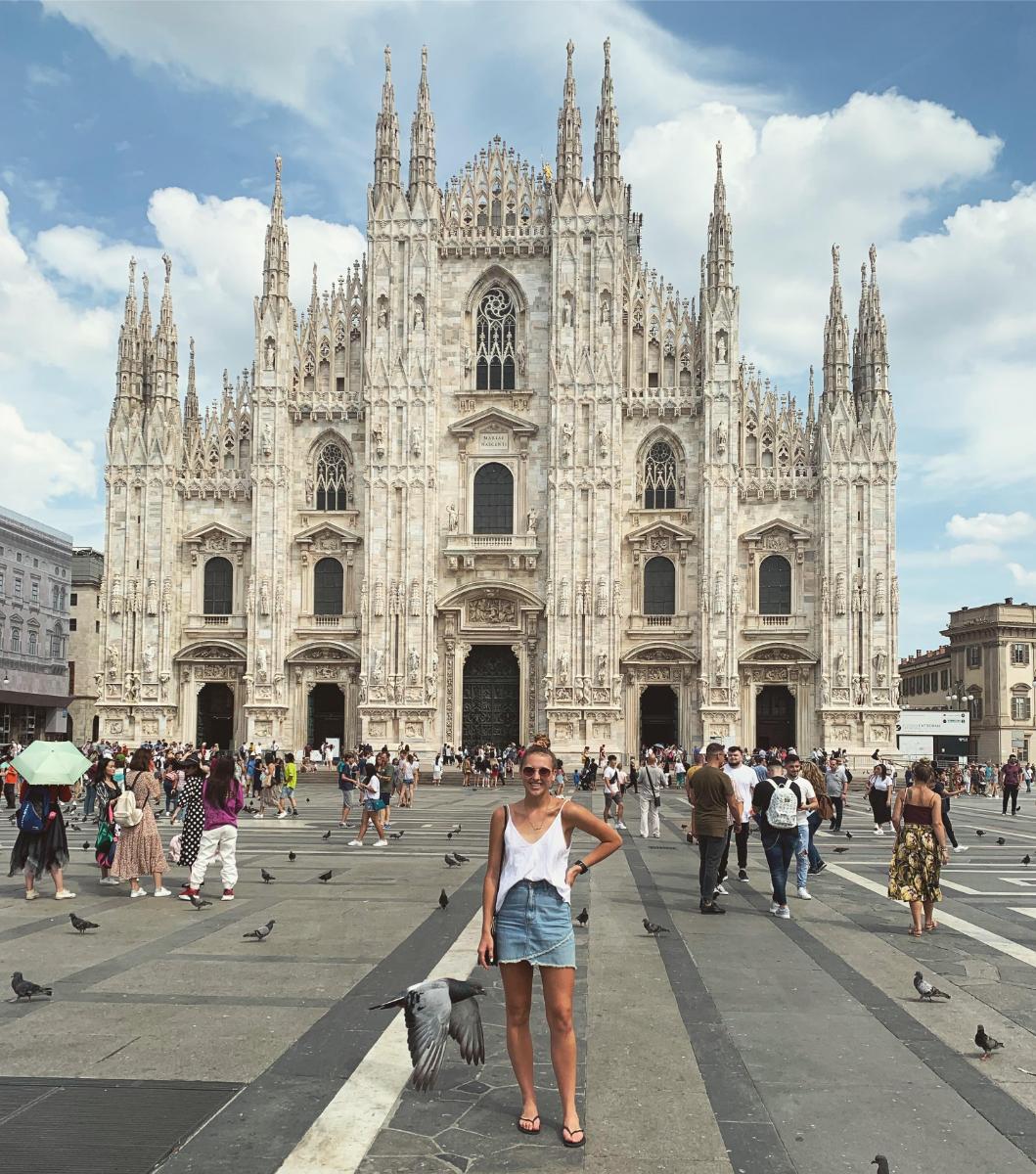 The only real challenge that comes to mind was the initial orientation and our introduction to meet other exchange students and the university. This was predominately due to Bocconi's disorganisation but once we were able to meet other students in our Italian class, this was something we bonded about. There is also the Erasmus Student Network (ESN) group who did host a two week 'welcome week' schedule which was also useful for meeting other students and getting to know Milan nightlife. 
I really didn't find the language barrier to be a challenge because Milan is the international capital of Italy, so a large majority of people do speak English.
Professional Development
I honestly would recommend an exchange to anyone who has the opportunity purely just for the personal development, if nothing else. I have honestly learnt so much about myself like what I believe in, how I act in situations and how I respond to things or make decisions. When you are on your own in a completely new environment, you are forced into making decisions often without reference to anyone else. This has given me more confidence in myself and since being back and in work environments I've already noticed how easily I can adapt to situations. 
You're also constantly building organisational, time and communication skills on a day to day basis because communicating with strangers is the norm and you're responsible for everything you do.
Highlight
Its so hard to choose a highlight of the 6 months when the experience as a whole is the highlight. For me, when I first arrived on my own, I settled in to my house, had to go out and buy staples, met some friends etc did what would seem like basic tasks, but to me they were really small wins. Each rewarding moment when I made a decision or did something successfully, it proved to myself that I was managing on my own and taking each opportunity I could. 
In terms of my most memorable moments, my trip to Dubrovnik was a stand out, attending the Italian Grand Prix and of course meeting my beautiful friends along the way.
Top tips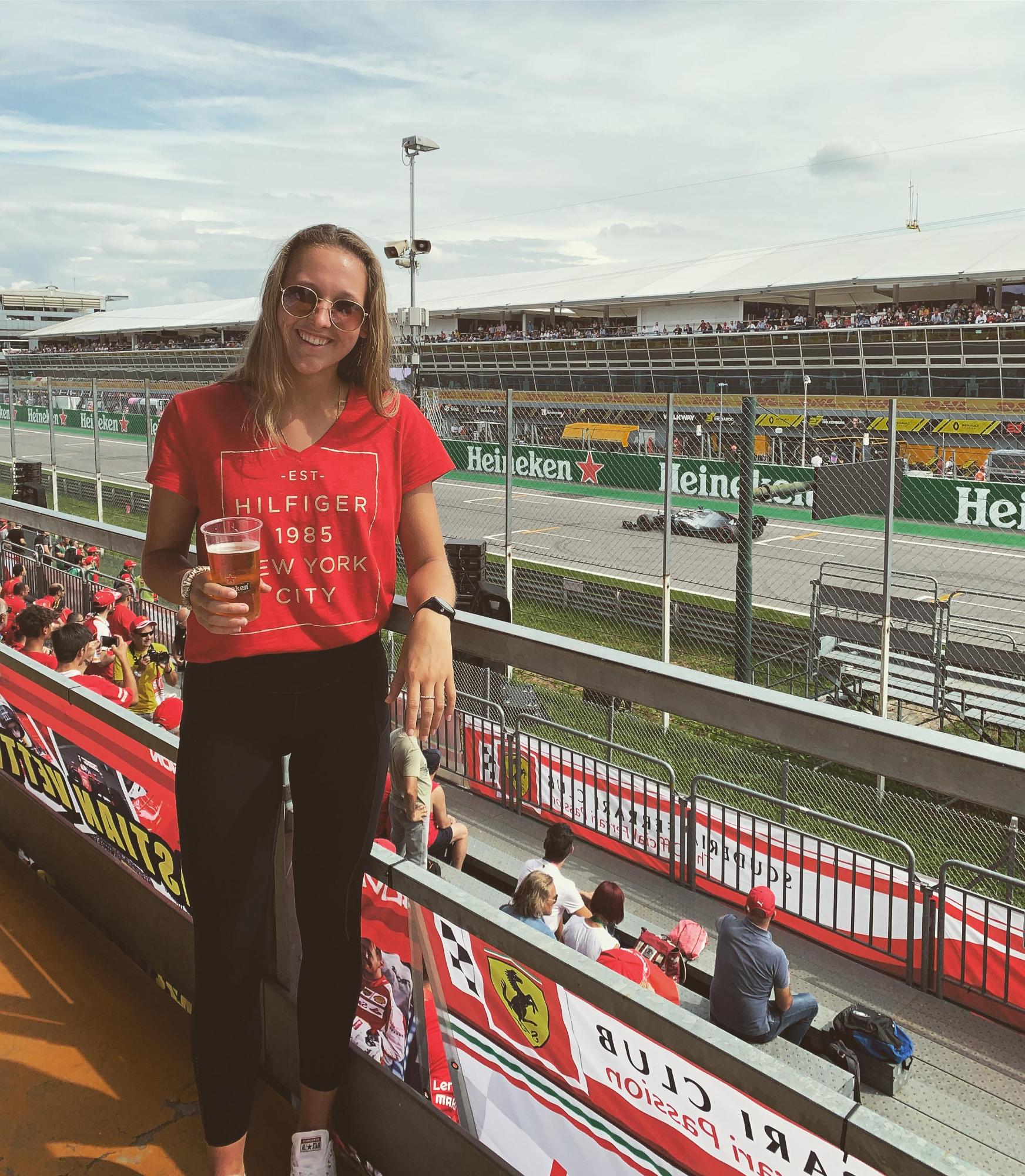 Others may differ with me on this one, but one thing that I personally think made my experience so unique was doing it alone. Having friends in other countries was great as you can visit, but I truly learnt so much from starting out on my own. 
Other Top Tips:
Get in touch with people who have previously been because I'm sure we all have great advice! 
Get to know your classmates early and go out for dinner/drinks or plan trips early on 
Take advantage of Aperitivo's (they're the best thing ever)
Useful apps: citymapper (all public transport in capital cities), HostelWorld, Airbnb Experiences (cooking classes are great!), EasyJet, FlixBus. Go to Vodafone for a traveller SIM.