Academic experience
Manoeuvring my way through the academic enrolment system proved a little challenging, especially when it came to finding courses that I could receive credit for. I actually ended up commencing the semester still missing a course. Although stressful at the time, the visiting student team at Edi were extremely helpful with my specific case and eventually managed to enrol me in a third-year psychology course that satisfied my degree structure. 
The three courses I took during my semester abroad were Scottish Studies 1A, Science of Close Relationships and Methods and Controversies in Parapsychology. A pass at the University of Edinburgh is 40% but the courses can be quite content heavy. I also found that assessment was less spread out with greater weighting on final assessment pieces. For most of my courses I had a 50% exam or assignment towards the end of the semester. One big difference between UQ and Edi is that lectures are not recorded. Making the effort to show up to class and tutorials (even after a big night out) proved extremely beneficial when it came to finals.
Personal experience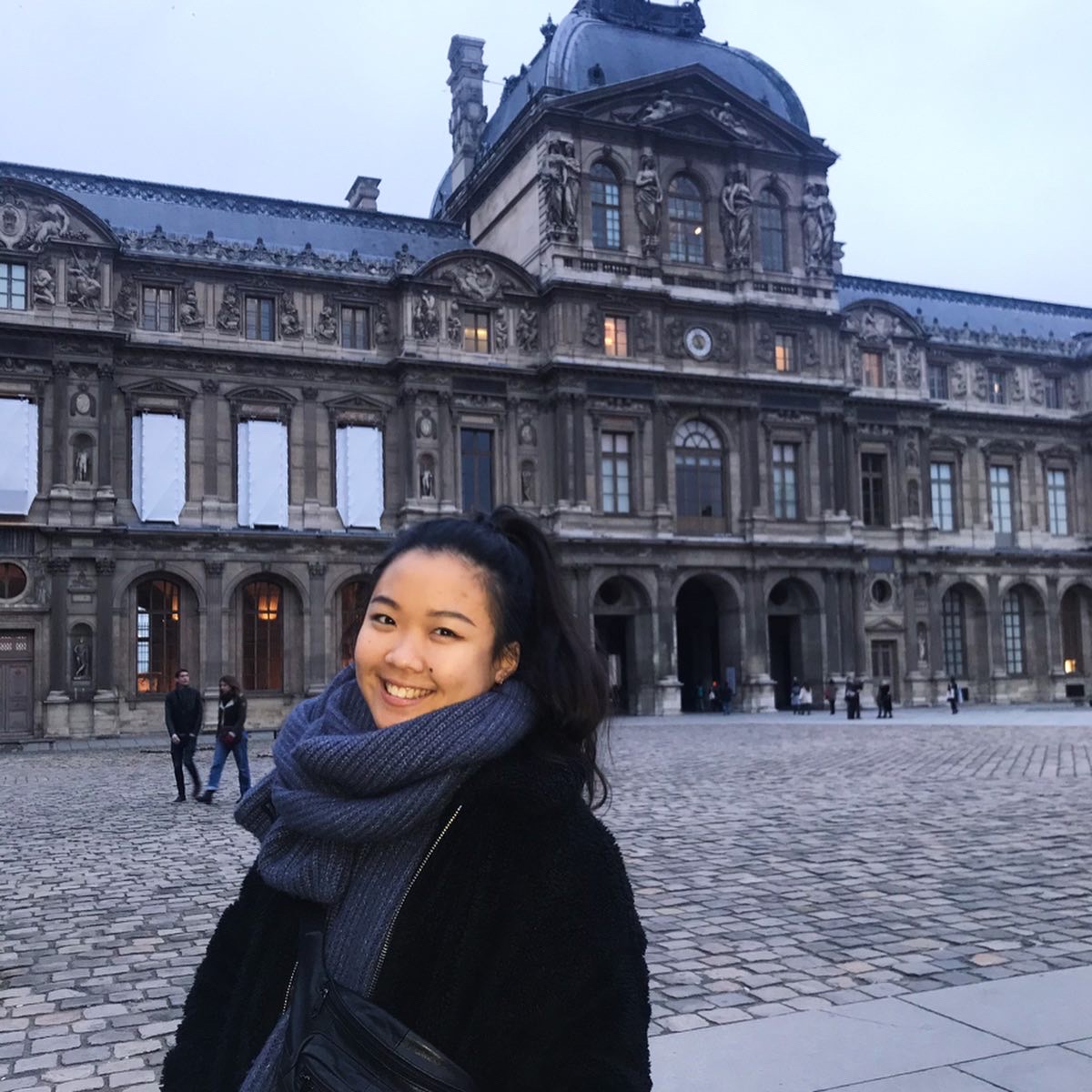 Living in Edinburgh was an absolute fairy tale. From its little cobblestone streets, beautiful uni campus, cafes and fun nightlife, there was never a dull moment spent in the city. I was also lucky enough to explore other parts of Scotland such as Isle of Skye and Loch Lomond.  The Scottish Highlands were the most beautiful and unique natural landscapes I've ever seen and I really recommend going on the weekend trips with the International and Exchange Student Society.  
This was my first time living out of home and it has been such a rewarding experience learning to become independent. It was fun figuring out 'little life things' and I have left this experience feeling more confident and self-reliant. 
The best of part of my exchange, however were the people I met. This experience wouldn't have been as amazing as it was without my flatmates, my uni friends and all the other exchange students I got to meet. I now consider some of these people my closest friends and I'm counting down the days until I get to see them again.
Accommodation
For my exchange, I lived in a self-catered student hall run by the University of Edinburgh. I was allocated a mixed-gender flat with five students and we shared two bathrooms and a kitchen and small dining/common area. I was only a 5-minute walk from campus, right in the heart of old town and my flatmates ended up being my best friends in Edinburgh. Although I was the only exchange student in my flat, there were heaps of students from all over the world in other flats and it was really cool getting to know people from Scotland and the other parts of the UK but also other exchange/ international students.
It's a good idea to research location before submitting your living preferences. I didn't realise until arriving that my accom was right in the middle of Edinburgh's main nightlife street (equivalent to above Birdees in the valley). Although I personally had a blast living in a party hall, some students struggled with the loud music from the bars and clubs under our flats that went until 4am most nights.
Edi has both self-catered and catered accommodation (where meals are included). I chose self-catered because I liked the freedom of choosing what I wanted to eat and when but it's important to consider how food fits into your budget. I recommend researching your accommodation ahead of time and contacting the accoms directly if you have specific questions or preferences.
Costs
My accommodation was around $4000 for the semester. My spending was quite high for the first few weeks as I was getting set up. Bedding, pots, cutlery and other miscellaneous items accumulate in cost and I remember being surprised by these expenses. I didn't know at the time but Edi hosts markets where you can buy things left by previous exchange students for really cheap. There are heaps of similar initiatives to help incoming exchange students get settled so stay on the lookout for those. I averaged around $25-$30 per week for groceries and laundry as well as joint flat costs for things like dishwashing liquid and toilet paper. 
On top of general living costs, exchange is all about experiences so I think it's important to budget money for leisure. I went on several weekend trips to the Scottish Highlands with the International and Exchange Students Society which ranged in cost from $40-$200. I also travelled to Ireland and Denmark with my friends because it's super easy and affordable to travel around Europe from the UK. (Some exchange students I knew flew out almost every weekend!) No two exchange experiences are the same and it's all about what you want to get out of your trip. I went backpacking around Europe for two months after my time in Edinburgh so I had to budget for that accordingly and remain on top of my spending. 
Other bulk leisure costs that popped up for me during my exchange were concerts, big social weekends, eating out and a few tours around Edinburgh. Although I was able to walk almost everywhere, costs for public transport in Edinburgh are comparable to that of Australia. 
I really recommend looking into the different scholarship and funding options in advance because there's so many available. Like many students, I took an OS help Loan which was $6000 and UQ also gave me a travel grant which I put towards my flight to Edinburgh.
Challenge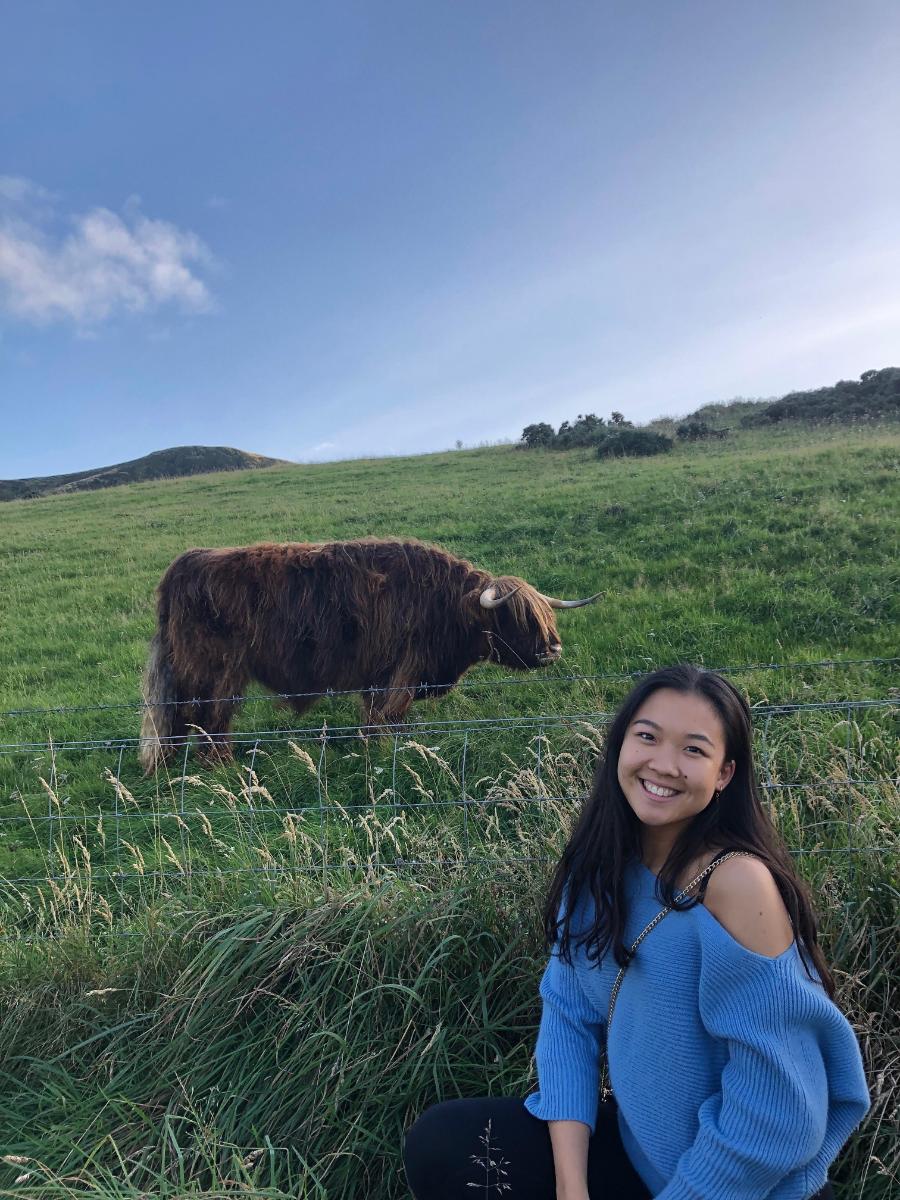 Like many exchange students, I struggled to maintain a healthy work-fun balance. My third-year subjects were very demanding, particularly in regards to final exams and essays.  I often found myself scrambling to meet deadlines at the last minute (they tend to sneak up on you amidst all the weekend trips and social events). My best advice for this is to just get all your assessment done as soon as possible. If you're engaged during contact hours, it'll save you hours of study when exams rock up. For assignments, it's better to knock out a rough (but finished) draft early on instead of trying to write everything from scratch the night before. 
As cheesy as it is, my biggest challenge overall was having to say goodbye to my friends and life in Edinburgh. I went into this experience most nervous about making friends, but it ended up being the easiest and most fun part of my exchange. As sad as goodbyes are, I now have an incredible network of people from all over the world who I plan on visiting and travelling with in the future.
Professional Development
My exchange experience has significantly improved my confidence in networking and taking my own initiative in finding opportunities. Through the application and settling-in process I became a more self-reliant and organised person. This experience has also allowed me to experience studying and socialising in an international community which I think can translated advantageously to our increasingly global workplaces.
Highlight
The highlight of my trip was being able to celebrate my birthday in Edinburgh. Despite it being my first birthday away from home and my family, I had a such an amazing time with my friends. My incredible flatmates went as far to surprise me in the morning with breakfast, balloons, confetti and presents making it one of my fondest memories from my entire trip.
Top tips
The application process is very gruelling but be patient and persistent with it (it's so worth it). 
Time flies extremely fast so make the most of every day. Take all the opportunities that come your way. Join clubs and societies and stay on the lookout for interesting events run by the Uni. (Ceilidhs are so much fun… I can't stress this enough).
The easiest way to make friends is through the International and Exchange Student Society. They host a few regular events a week (like coffee and afternoon tea) as well as bigger events such as weekend trips, trivia nights, pub crawls etc. Everyone is in the same boat and excited to make new friends.  
 Don't be afraid to approach people outside of organised social settings (some of my best friendships came about from striking up random conversation with people before class, in a queue or even in the laundry room). 
I over-packed and accumulated a lot of additional clothes and miscellaneous items. I ended up shipping most of it home before I went backpacking which was super expensive so I recommend seriously assessing your packing situation according to your plans when the time comes.