Academic experience
I undertook my studies at the shared Falmouth University/University of Exeter campus located in Penryn, a small town on the Cornish coast. While overseas I studied four courses which neatly complemented my studies at UQ: British Government and Politics, Key Concepts in Politics and International Relations, The Political Psychology of Elites and Violence, Truth, and Reconciliation: Bearing Witness. The latter two were my favourites, and also the most challenging. Enrolment was a simple process: all I had to do was fill out an online form nominating the courses I wished to undertake and the staff at Exeter handled the rest of the process. 
The teaching experience was reminiscent of UQ but with slight differences. Courses had around 2 hours of teaching per week which were either divided into a lecture and tutorial or delivered as a single 2 hour seminar. These tutorials and seminars were again similar to those at UQ, but also relied heavily on student involvement either in the form of short presentations prepared on the day or leading the class discussion. I found this aspect somewhat challenging at first as I'm not the most confident speaker without time to rehearse, however I found that by the end of my time at Exeter I was much more comfortable presenting ideas to the class. Another challenge was coping with the amount of assessment and reading. Rather than smaller and more frequent assessment pieces, the coursework at Exeter was heavily oriented towards just one or two large pieces of assessment at the end of the course which required a lot of background reading. Fortunately, the teaching staff scheduled regular meetings regarding these assessments to ensure that people were on track. The University also assigns students an academic as a personal tutor/mentor, and mine met with me regularly to check my progress on assignments and made sure I was adapting to my new surroundings.
Personal experience
While the development of my academic skills was valuable, the friendships I made and the experiences I had in my spare time were what made my time overseas worth it. When assigning flats, the university makes sure that incoming international students are allocated a flat with students the same age and, where possible, at least one who had been on an exchange previously so there's someone with common experiences. I was very fortunate in this respect as I not only had two returned exchange students in my flat but everyone's personalities meshed really well. These people were the closest thing to having a family on exchange and made sure I had the best time while I was there, doing things like organising a Christmas dinner at the end of term and showing me the best that Cornwall had to offer.
I also got to explore much of the British Southwest, heading to Bristol to see a family friend at a gig, visiting Penzance and St Michaels Mount, a monastery built on a rock which is only accessible at low tide and seeing the seal colony at St Ives. The area around the University is also steeped in history, with Falmouth being a key naval harbour during the Medieval period all the way through to the Second World War. This is reflected in the coastal defences dotted around the area, most notably Pendennis Castle which was constructed by Henry VIII and the pubs, some of which are older than Australia.
Accommodation
During my exchange I stayed in the on-campus accommodation and as an international student I was automatically allocated a room, which massively simplified the housing process. Not only this, but I was given an individual room too meaning I had a proper space to call my own. The on-campus housing is arranged into blocks of flats, with each flat having 7 rooms and a kitchen/dining area and was brilliant as I only needed to walk a maximum of 5 minutes for any of my classes. The only downside is that the campus itself is set apart from both the nearby towns and as such if you want to leave it involves either a 15 minute walk into Penryn or a 15 minute bus journey into Falmouth.
Costs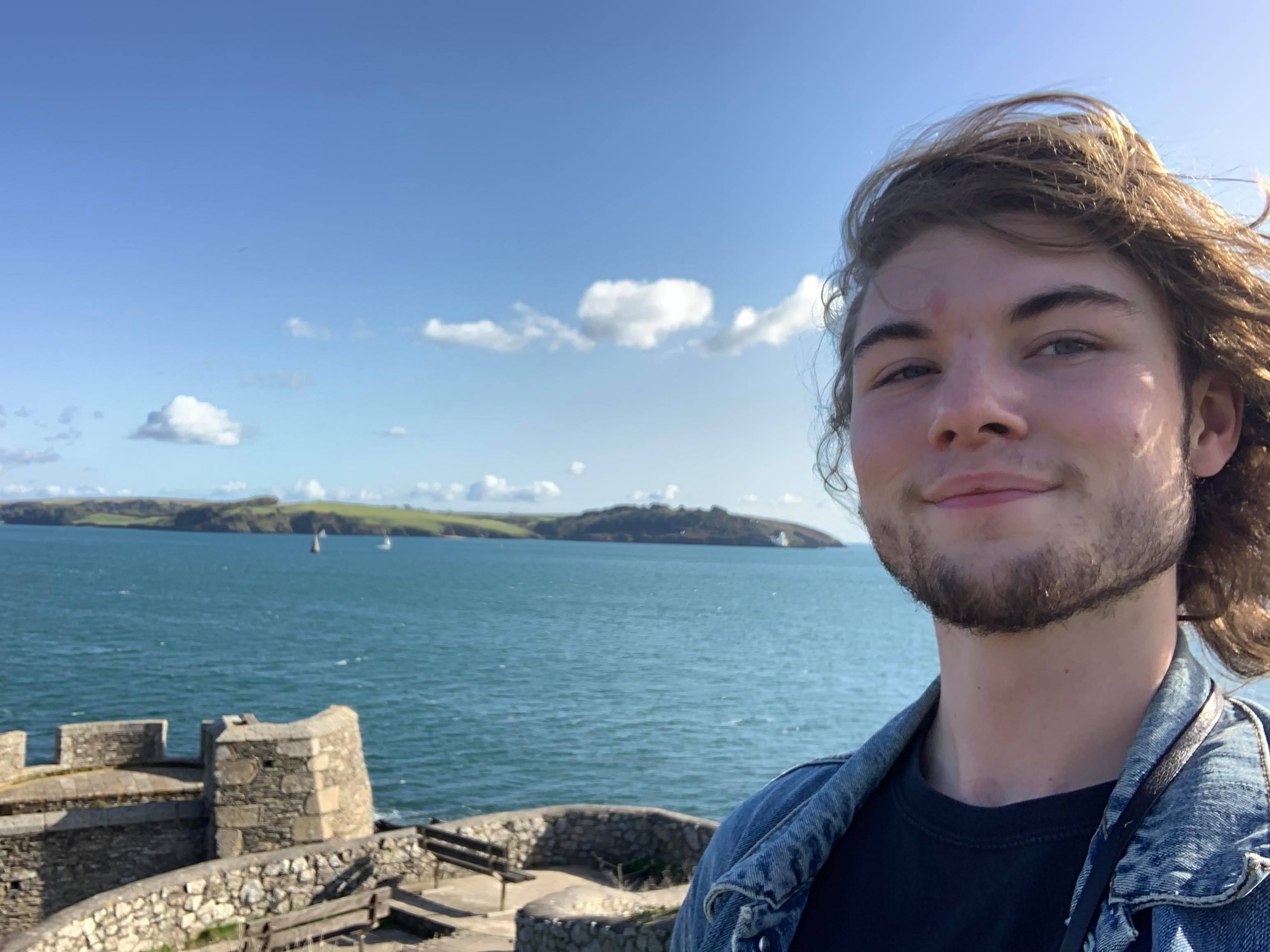 Budgeting was easy enough, as most prices in the UK are roughly equivalent to those in Australia, although the numeric value is close to half. My rent was approximately £150 (~ $300) per week which I paid in a lump sum before arriving and so didn't factor into my weekly budget per se. Apart from rent, I was able to live happily on around £100 per week which included both the necessary groceries, use of the on-campus laundromat and things like keeping up my pasty habit or having a couple of pints with my flatmates. A weekly grocery shop for one person can cost anywhere between £20-£40 ($40-80) depending on what you buy, and personally I averaged around £30 ($60) per week. The nearest shop was about 1km away which I considered an easy walking distance, however it is also possible to get groceries delivered to the campus and the cost of this would need to be factored in.
Living on campus and having the grocery store within walking distance reduced transport costs but there were still some to be considered. To catch the bus into Falmouth, the nearest town, the best value option was to buy a lot of 5 day passes for £15, each of which gives you unlimited travel in the area for one day. Travelling further afield to places like Truro and beyond requires catching the train, which starts at £2.70 for a return trip.
Challenge
The biggest challenge I found was time management. The courses were weighted towards just one or two major pieces of assessment and I found it hard to schedule enough time to work on those as well as do what I wanted.
Professional Development
Most notably I found my sense of confidence while presenting ideas increased, as did my essay writing skills. Being the other side of the world also gave me a sense of independence I hadn't yet felt.
Highlight
It's hard to pick one individual experience as a highlight and I'm torn between getting to know my flatmates, going up to Bristol for the concert (most of my friends know I'm a rock music fanatic) or spending a week in St Ives after I finished my course.
Top tips
Get a railcard as soon as possible. It costs £30 for the year and gets you a 30% discount on all rail travel within the UK so you make your money back fairly quickly. Going hand in hand with that is of course taking advantage of the rail system. Much of the UK is accessible for a day/weekend trip by rail and (when they run on time) the trains were a lot quicker and more comfortable than a coach.
I'd also recommend visiting early and leaving well after the term ends if money and time allows, I tacked on a fortnight either side of my exchange to allow extra time to explore.