Academic experience
I studied two courses - Medieval Castles and Stuart England. I found the registration process was different to UQ and not as smooth as anticipated. I had to rethink my courses after I arrived in Exeter as I found the courses I had originally chosen were either not offered, or had timetable clashes. I had a list of about three to four back up courses which made the situation a bit quicker to fix. This was quite different to UQ where we normally choose courses online and work out clashes ourselves before enrolling. 
I found the academic system similar to UQ in some ways and quite different in others.  For instance, the exam timetable at University of Exeter was quite different. While I studied in their Term 1, both my courses had final exams; however they were to be held in July at the end of their Term 2. As I was only at Exeter for one term, I had to do replacement assessments (instead of the exams).  These replacement assessments were two 2000 word essays (which was the same as other assessment I'd also had for those subjects). Organising the replacement assessment was quite simple and not stressful either. The staff at the University of Exeter were very helpful and lovely to deal with which helped enormously.
Personal experience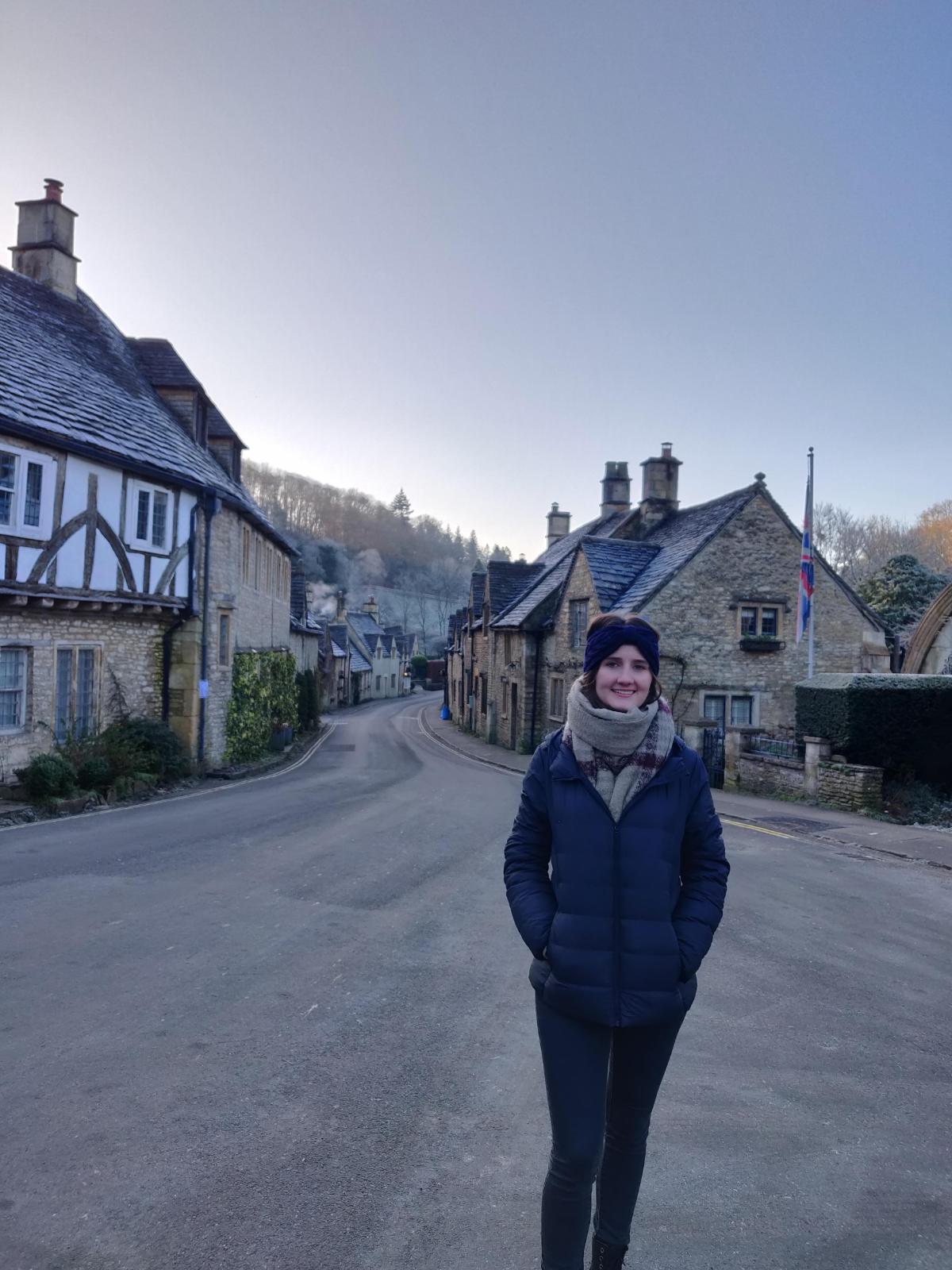 I gained so much from exchange. I made great friends with students from other countries such as the USA, UK, Italy, Germany and NZ and learnt about many differences and similarities between our various countries and cultures. I lived in university accommodation off-campus so I was able to live in my own unit, but still be around other people and interact socially. 
I spent a lot of my free time sightseeing and travelling to many new places both within and around Exeter, the UK and Europe. I did much of this travel on my own and I learnt to navigate countries where English wasn't the dominant language. I also travelled with a group of friends I met overseas and learnt more about myself as a traveller, including much about accommodating the differences of those I travelled with. As a solo traveller I had to actively interact with many people in new places, often in a language other than English.  This developed many practical skills, and also grew my confidence in my ability to move out of my comfort zone.
Accommodation
I lived in James Owen Court (JoC) which was university owned off-campus accommodation. I had my own room with ensuite bathroom and a shared kitchen (with two other girls). On the other side of the hall from me was a slightly larger kitchen which six people shared, so I think I was slightly more fortunate.  
The accommodation was in a good location, with about a 15min walk to Streatham campus (which is where all my classes were), a 2min walk to a Tesco Express, and 10min further down the road was the main shopping area in Exeter (clothing, grocery, and pretty much everything else).  This was also the area where there were a few clubs and pubs. 

The accommodation cost approximately $2,500 for the term and included heating, water and electricity.  I haven't lived in university accommodation before, and I really enjoyed being able to pop upstairs to get ready with my friends for a night out.  I also loved the fact it was so close to all of the shops and Uni. I didn't mind the fact the accommodation wasn't on campus as I only went to Uni three times a week and it was a nice walk (there were a couple of slight inclines on the way up – most of the main campus buildings were on top of the hill). 

The Uni was really helpful with accommodation and this was particularly useful when I first arrived in the UK. I paid $45 to get the University pick up service from Heathrow Airport which took us to the University of Exeter then we changed onto separate buses to go to our individual accommodations. I highly recommend this service as it meant I didn't have to stress about figuring out how to get to my accommodation with all of my gear. It was as simple as locating the volunteers at Heathrow and then five hours later I'm getting the keys to my new room (Exeter is about four and a half hours on the bus from London). The James Owen Court admin ladies were also really welcoming and helpful.  They continued to help sort out any problems I had during my stay.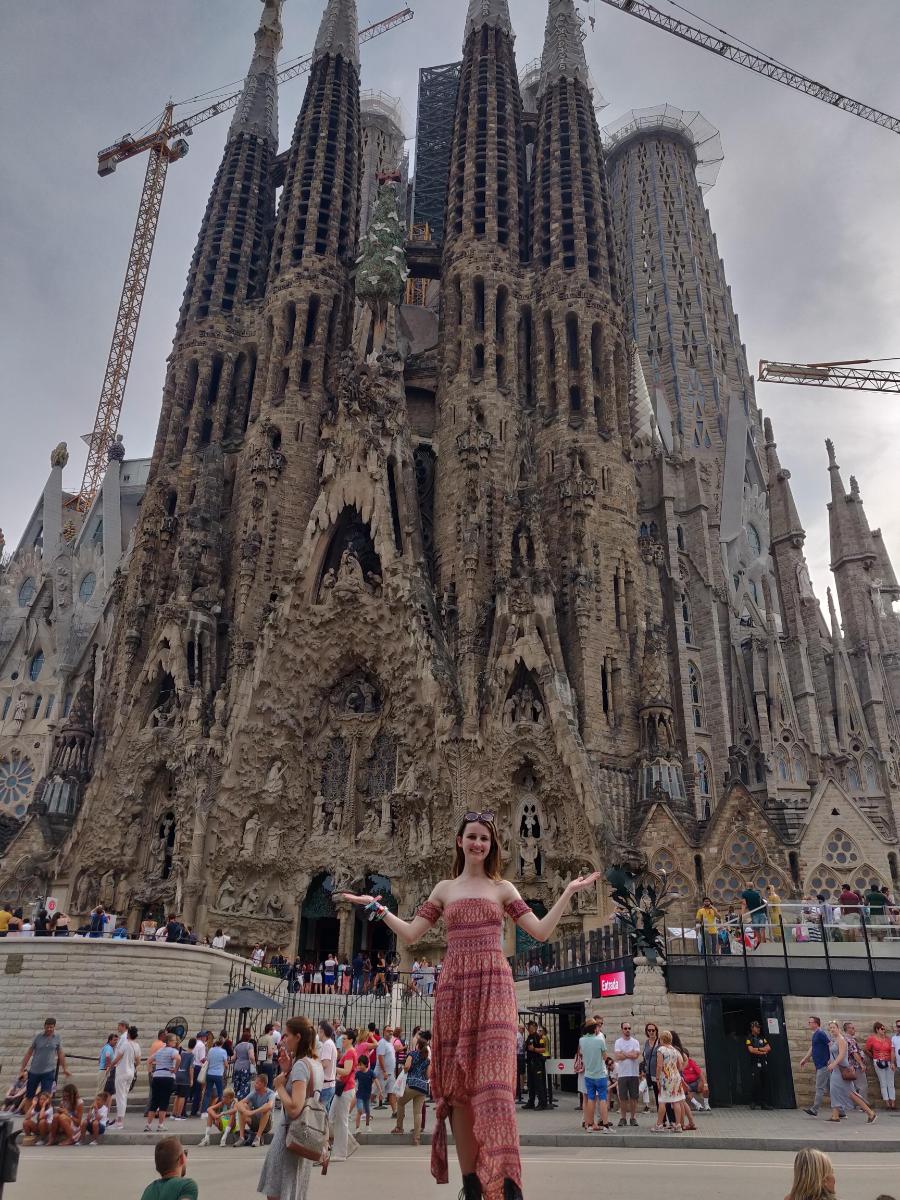 A couple of points with respect to JoC – you have to pay for your own laundry and clothes drying.  It can get expensive at just under $10 for washing and drying (I went halves with a friend on small loads). The rooms are well equipped, however the heating was timed and so from about 12am to 6am you couldn't turn the heat on. This can mean it is a bit cool in winter at this time (if you're not in bed) but otherwise it was very warm and cosy.  Also, I had to get my own toaster, pots, pans, cutlery, crockery, sheets etc. To help with getting this gear, there are numerous second-hand shops available which is where I bought most of my things.  There are also cheaper stores such as Wilkos (ie UK version of K-Mart) to buy new appliances (and sheets).  I mostly donated this gear back to the second hand shops again at the end of the term.
Costs
I started saving for exchange about eight months before I planned to leave. I knew I wanted to go on exchange, so I managed to save $19,000 and got the OS-Help loan and $1,000 Travel Grant which both helped enormously. I calculated that I spent approximately $13 000 during the semester, however much of this was on travel. My accommodation cost about $2,500 for the Term and I spent about $60 per week on food. This meant I had enough money to travel student style (hostels/budget flights etc.) before, during and after my University exchange.

I didn't need to buy any books for my courses and joined the University Boxing Club for about $120 for the term. Alcoholic drinks were cheaper in the UK, although often the Exeter clubs had about a $10 entrance fee (which I did not realise prior to going over, and didn't budget for). However, pubs and some clubs, such as Time Piece in Exeter (which I would recommend) didn't have an entrance fee. I didn't need to pay for transport within Exeter as everything I needed was within walking distance.  I only needed to pay for transport when I travelled outside of Exeter and did weekend trips away.
Challenge
The biggest challenge during my exchange was probably actually meeting British students. I met a lot of international students who were staying in my accommodation, but it was only when I joined a University club that I met my British friends. I would recommend joining some University activity to make sure you become involved in University life and make meeting people easier.

Coming all the way from Australia I wanted to see as many things as I could while I was overseas but doing this also meant there were times when I was just so drained. Some days I had to just take a day to stop and relax in a way I did at home – sleep in, watch TV, and chill rather than to be constantly on the go, taking in so many new things and forcing myself to be up and out of bed early to walk around and see the sites.
Professional Development
The highlight of my exchange experience was being able to experience a different way of study and still travel to so many places on the weekends. My courses were quintessentially English and I had the opportunity to study them in situ which put so much in context.
I also made sure to make the most of my time in the UK and Europe including volunteering at the Reading Music Festival, weekend trips to London, Bristol, Dublin/Galway, Milan/Venice, Amsterdam, the south-west corner of England, and finished with a 10 day trip to Morocco just prior to returning to Australia.  I had so many amazing experiences and still successfully completed all my assessments.
Highlight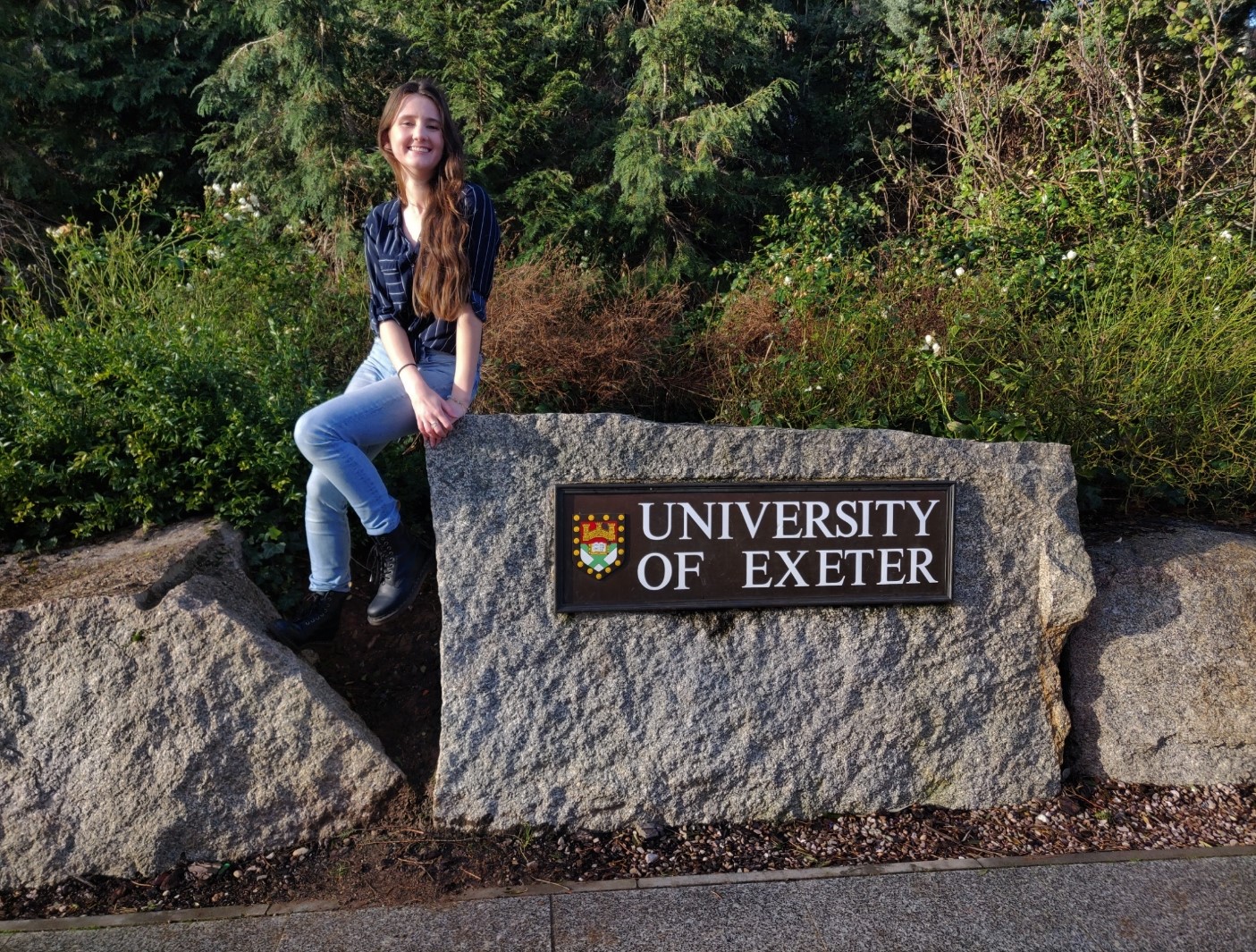 Making friends! Given the small size of the campus, I was unsure if I was going to make many, but I met the most wonderful people, whether they were other exchange students or locals.
Top tips
I loved my study at the University of Exeter both for the interesting subjects I did, lovely professors and stunning campus. Exeter is a real university town and joining a sports club was a really great way to socialize.  Every week there was a social (often themed) and we'd go out to a pub/club chosen by the sports committee for a great Wednesday night out. 

I was near the end of my degree studying a Bachelor of Arts with only two elective courses left.  In order for me to receive the OS-Help loan, I completed a reduced study load at Exeter and left my remaining anthropology subject for when I returned to UQ. Both the reduced study load and the fact my remaining subject were electives meant I could choose different and interesting subjects while I was on exchange.  It also allowed me to organize my university study into three consecutive days. This meant I had from Saturday to Tuesday evening for my own travel if I wanted. So it is worth planning your exchange to achieve both your academic and travel goals.