My experience
The main reason I decided to complete this short term experience was to improve my German speaking skills. Having studied German since high school and then later at university, I felt that the main skill holding back my German fluency was my speaking ability, which can only really improve with immersion. I chose a short term experience rather than a semester exchange as it fit better with my program requirements (I also study engineering) and meant I could focus fully on improving my German. The dual aspect of the course also appealed to me, as the Summer School offers both language classes and seminars on German history and ecology and economics. This meant not only could I improve my German language skills, but also learn about two very interesting topics simultaneously.
How has the experience changed you?
Firstly, my confidence in speaking German has significantly improved! It felt great to be able to speak German with both locals and other students who had the same interest in learning languages as I did. I've also made a great network of friends from all over the world, as well as from many different fields of study, many of whom I am still in contact with and can continue to practise my German with. Although I was only in Freiburg for four weeks, I also felt I really got to know the area of the city and the surrounding Black Forest well.
Favourite memory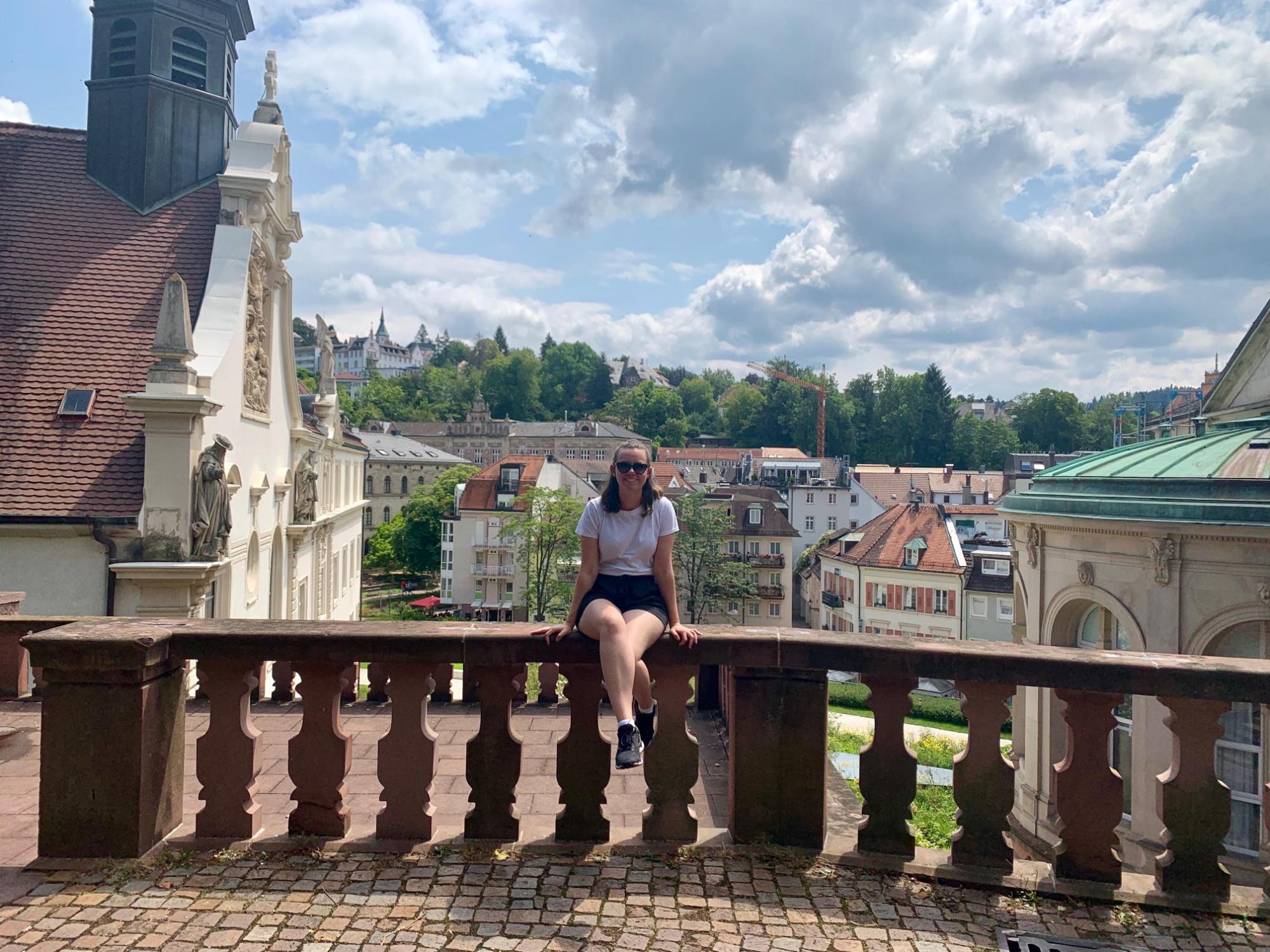 Probably attending the local food festival with the rest of the class that was held on the Münsterplatz in my first week! We all got to know each other sitting with our feet in the Bächle (little canals flowing on the footpath) that Freiburg is famous for. A highlight was also enjoying a slice of Flammkuchen (almost like a German pizza) that is a speciality in the region.
Top tips
Take advantage of how close Freiburg is to so many other interesting towns, both in Germany and abroad! There's nothing quite like waking up on the weekend and deciding to take a bus to Strasbourg (in France) or Lucerne (in Switzerland) on a whim.
The course is also really good at organising trips both during the week and on the weekends and it offers a great opportunity to make deeper connections with your classmates.