Academic experience
Whilst studying at Bocconi University I undertook subjects in Economics, Finance and Marketing (International Business and Management, Management of Fashion Companies, Family Business Strategies, Principles of E-Marketing and E-Commerce, and Markets, Organisations and Incentives). Bocconi's teaching strategies, perspectives and assessment methods were professional, easy to adjust to, and incredibly flexible for exchange students. You are taught by industry professionals who have a wealth of knowledge and experience in their respective fields, which really enhanced the overall learning experience. In many of my courses I had guest lecturers, including representatives from Lego, Tiffany and Co and Moncler, who gave great insight into real world application of the theory we were currently studying. 
If choosing Bocconi University, I would highly recommend taking Management of Fashion Companies, as it offers a glimpse into the fashion industry and both Italian and Milanese culture. Milan is a renowned fashion and retail hub, and the gateway to Italy and the rest of Europe. 
If I could provide any tips for the Bocconi enrolment process, it would be to have as many subjects as possible approved by UQ, as there are always timetable clashes and the lectures are not recorded. The enrolment process for exchange students is on a first come first serve basis, so ensure you are online exactly when registrations open to secure your preferred subjects. There is an add/drop period during the first few weeks of the semester, with people jumping in and out of their courses and opening up spaces.
Personal experience
Having spent Semester 1, 2019 at Bocconi University, which is ranked in the top 7 business universities in the world, I would consider myself richer for the experience in terms of friendships, worldliness and independence. With 900 international exchange students descending on Bocconi, I was immersed in a melting pot of cultures and personalities and that's an experience I wouldn't swap for the world. Milan was an amazing city to be based in, with an endless amount of culture and the ease of travel to neighbouring European countries. 
Bocconi University provides an intensive Italian Language Course in the week before the semester commences, to equip you with the language skills needed in everyday life. Not only is it an incredible way to meet other students, it also allows you to familiarise yourself with the Italian culture, and the teachers provide insight into the Milanese lifestyle.
Accommodation
I found an Airbnb within 20 minutes walking distance of Bocconi and directly on a tram line. It was next to Esselunga, the big grocery store in Milan, which I found extremely convenient throughout my time there. Ideally I would have loved to live in the university accommodation or in an apartment with other students, but was unable to organise this before arriving in Milan. I highly recommend posting expressions of interest in the Bocconi official Facebook Group, which is what quite a few of my girlfriends did to find roommates and an apartment for the semester. Bocconi also provide a list of websites with suitable alternative accommodation for students in the vicinity of the university. 
The university accommodation is extremely competitive and there is not enough available for all 900 exchange students. When applying for the university accommodation, keep in mind that exchange students are normally allocated to the Arcobaleno Residence, which is a 40 minute tram ride from the university, and 50 minute tram ride from the city centre.  It is however a great environment for exchange students and a few of my girlfriends loved their experience living there with all the other students.
Costs
In terms of financials, Milan, and Italy in general, can be quite expensive. There are however affordable alternatives for many daily expenses and accommodation. I would highly recommend a shared apartment with other students, as this proved one of the most inexpensive housing options for many of my girlfriends I met abroad. Lidl is the cheapest supermarket in Milan, and Esselunga has everything from groceries to bedding to kitchenware. I spent approximately 120EUR on groceries per week, and whilst travelling tried to purchase some fruit and vegetables for breakfast and lunch so I didn't eat out every meal. Flights, buses and trains around Europe can be quite inexpensive if you book at the right time and through the right sites. I would ideally budget between $16,000-$20,000 for a comfortable experience.
Challenge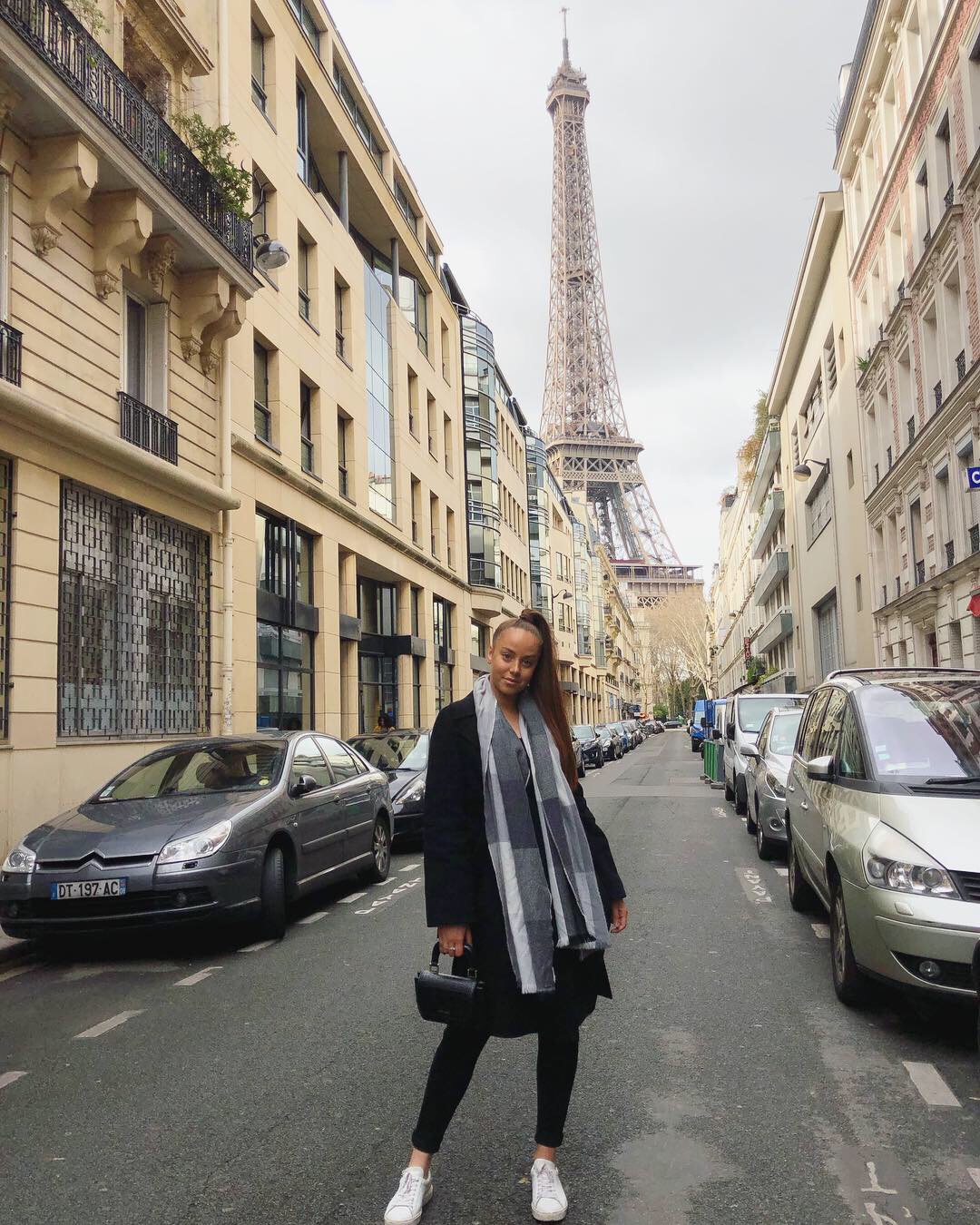 One of my biggest challenges was adjusting to living alone. I crave having someone to talk to at the end of the day, or just knowing someone else is in your presence, so that was an incredibly big adjustment in the first few weeks. Because I was living alone I definitely felt homesick early on, but I am quite surprised at how quickly it faded once I found myself busy with university and travel. You don't have time to dwell on what's going on at home as you're consumed by the experiences you find yourself in. 
I found it helpful too that my two best friends were on exchange at the same time. Whilst we were all in different European cities, it was reassuring to know that they could relate to all the emotions I was feeling and were on the same time zone as me. It also gave me something to look forward to, being the next time I would see them and the next place we would travel to together. 
One of the other challenges I faced was the language barrier when trying to complete the administrative requirements for the Visa once arriving in Italy. The paperwork was not in English and representatives at the Post Office when lodging the documents were unable to speak any English. The university does provide a step-by-step guide for this paperwork which I highly recommend following, and the International Student Desk is always on hand at Bocconi to help. The stamp required for this is not sold at the post office, they are sold at Tabacci corner stores found all over Milan, which I found out the hard way.
Professional Development
The ability to build rapport with people from different backgrounds in such a short period of time, is an invaluable tool that will serve me well in any professional environment. I definitely feel more comfortable being thrown into new surroundings and having to independently navigate my way through any situation. 
Living in a foreign country, where I am unfamiliar with the language, taught me patience and the ability to adapt when communicating with people. There were many times when I had to take a step back and think about how to approach/ adapt to the situation at hand because of a communication barrier or because something didn't go to plan (when travelling for example).
Highlight
Highlights are hard because of how incredible your entire trip is, but I can definitely say a highlight in Milan was Fashion Week. I ran around the city with my closest girlfriends, watching models arrive for last minute fittings and watching celebrities walk in and out of the venues. It is easier than I thought to get up close and personal, and to get amongst the rush of Fashion Week. I was fortunate enough to see the likes of Bella Hadid and Kaia Gerber walk in the Max Mara show, hosted at Bocconi University, and meet Olivia Culpo outside the Bottega Veneta show. In the final day we went to spectate outside the Roberto Cavalli show and a photographer approached me and my two best friends who were visiting, offering us backstage photographer passes to go inside and check out the venue. After the week I'd had, meeting celebrities and seeing other behind the scenes, this definitely topped it off. In Milan you are constantly surrounded by fashion forward men and women, and you come to appreciate everyone's individual style and personality. Fashion Week was an extension of this and you could really feel the energy around the city.
Top tips
The Erasmus Student Network is a society dedicated to organising events and weekend trips for exchange students. I highly recommend the social parties and welcome events in the first week of semester, as it is the easiest way to meet all the other students and form friendships for the rest of the semester (and beyond). The organised weekend trips are an amazing way to see all that Italy has to offer, with transport, accommodation and your itinerary sorted. 
As a member of the ESN you are eligible for discounts with Ryanair, Flixbus and much more. This is a great way to save a bit of money on travel throughout the semester, however, there are a few conditions. You must book your flights through Ryanair at least one month in advance to receive the discount, and it can be applied to a maximum of 8 flights.  
I highly recommend getting the Milan public travel pass, allowing you to use all trams and metros throughout the city. Whilst I did an enormous amount of walking, I found it extremely useful to have the travel pass for longer journeys, whenever I was in a rush, and when the weather wasn't in my favour. You can purchase an ATM Card (Milan's equivalent of a go-card) from any ATM point around the city. I found Francesca, who speaks English at the ATM point under the Duomo, is extremely helpful with this process. There is paperwork to fill out, and you must attach a passport photo. The ATM card lasts for up to 4 years, with monthly top-ups. 
Finally, jump outside your comfort zone. Walk up to someone, introduce yourself, ask if they want to travel to this destination on this weekend. It's all about taking initiative and you have to dive straight in because before you know it you'll be on the flight back home. Remember that everyone is in the same boat when you first arrive, trying to make new friends and trying to see all that Europe has to offer.