Academic experience
C language, signals, system control, electromagnetic waves, electrical energy covers. I learned these five courses at Nanyang Technological university. The school held many lectures talking about career development and international news. I attended one which showed the trade war between China and America.
 
The Professor explained well about the reason and the trend about this war and i think it was helpful. The academic system in Nanyang is different. Teachers recorded one week lecture and upload to blackboard. Nanyang did not have offline lectures. That caused a problem that we can only ask tutors. I think discussing with the professor is very important for studying. The marking system is also different. UQ depends on the final mark but Nanyang depends on the ranking. Even if you get 50, you may also fail the course if others get higher marks. To be honest, the final exam was really difficult so i had to study very hard in order to pass the exam. I stayed in the library every week and ask tutors once i had questions. Fortunately, my GPA was not bad. 

The enrolment process is also different. Firstly, you can choose which courses you want, the school system will help you to enroll in the course. However, it is normal that the course is full. University has a queuing system, you should add yourself to the list. If someone drops the courses you can join.
Personal experience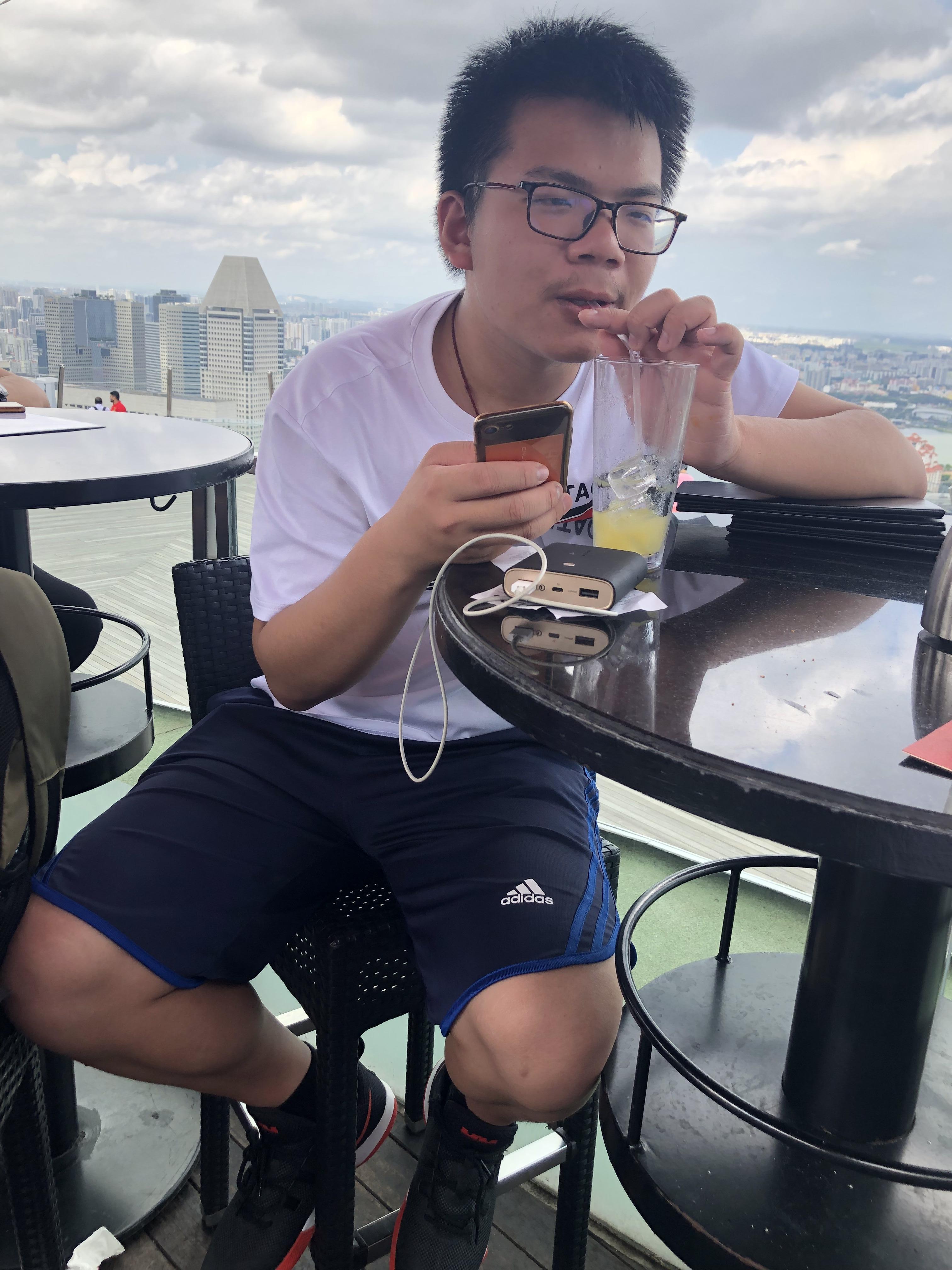 The most interesting thing was that the university always held many activities. These activities taught me a lot of things which can not be known from books. For example, I attended one activities which showed different countries culture. I experienced Singapore, India, Ukraine and Japan culture. I learned a lot of things about these four countries. For example, Ukraine has the second-largest
land area in the EU. I also made friends with exchange students from different counties. I usually hung out with my new friends and i can always learn new things from them. Talking to people from different countries helped me to understand more about this world and i think that helped me to be a better man.
Accommodation
I lived on campus. The university provided single and double rooms. I lived in a single room with air-conditioning. Singapore is really hot so the air-conditioning is really important. I enjoyed having personal space and I do not need to consider my roommate. Each dormitory has a canteen and we can eat there. The food is really delicious and cheap. The advice is if you want to live in school, apply early. Single rooms are not enough so just apply earlier. An office is set in level one. Once you arrive, go to the office to get the key. If you have some problems, just send an email to the office and they will help you.
Costs
It costed me 1000 dollars each month. I paid 2000 dollars for the dormitory. The food in school is really cheap. I usually order a bowl of rice with three dishes which cost 9 dollars. I can not cook so I always ate outside. University provided free buses so it did not cost much on transport. Student center has an entertainment room, I always played PS4 with my friend after studying. If you want to taste different food, CBD is a good place. You can eat Chinese food, Indian food and western food here. By the way, we need to pay the air-conditioning fee so do not open the air-conditioning for the whole night. That is really expensive.
I recommend 1200 dollars each month. 1200 dollars is enough to travel around Singapore and eat much delicious food.
Challenge
The biggest challenge for me is the studying problem. I only had one tutorial each week. If I had problems, I can only ask in next week's tutorial. That caused me to sometimes forgot my questions. Before the final exam, I found I had a lot of problems. I knew it was hard to pass the exam if I did not understand well about the courses, so I send an email to Student Center and asked my tutor's office number. I spent two days to list all my questions and book an appointment. In that afternoon, I spent 3 hours to discuss with my tutor and finally pass the exam.
Professional Development
I attended an exchange student group in NTU. In this group, i talked with people from different countries and joined the activities. That helped me to improve my social skill.
Because it was hard to ask tutors. I learned to solve questions by myself. When i meet questions, i will try to search the data from google and solved by myself. Discussing with friends is also a good method to solve questions. 
Highlight
The highlight of this exchange experience is food and culture. The food is really delicious and cheap. I talked with other exchange people and they told me many interesting customs.
Top tips
The courses in NTU is really hard. You may find the mid-exam and assignment is easy, but the final exam is really hard. If you do not understand well about the course, it is impossible to get a good mark. 
Joining the activities as much as you can. It is important to meet different people comes from different countries. Try to build a relationship with them in first few weeks. 
Choosing the courses which you are interested in. Interest is the most important thing when you studying in NTU.