Academic experience
I studied 4 courses:
Electrical Power Engineering
Automation and Robotics
Industrial Psychology
Acoustics
I enjoyed how relaxed the academic system was compared to UQ. It was a lot less organised and more easy going - which had its pros and cons. 
The main academic challenge I faced was when the lecturers taught in Indonesian, even though it was supposed to be taught in English. I learnt some of the Bahasa Indonesia language to understand most of what was going on. 
Another challenge was the absence of an online learning pathway like blackboard. Everything was old school with no blackboard and no recorded lectures. So I had to make sure I wrote everything down; otherwise, there was no way to revisit the information at a later date.
The enrolment process was done manually with no online sign-on. All international students went to a sign-on session where we picked our courses. This was a challenge in itself because with no online information, I found it impossible to work out what courses were offered for my semester from researching in Australia before leaving. So I only found out what courses were available once over there, so I had a few frantic emails back and forth with UQ to get some courses approved for credit.
Personal experience
I made a lot of new friends; with local students, other international students, and other people I met travelling. 
I learnt a lot from the Indonesian people - they are always so happy and I think it's to do with their state of mind rather than circumstances. I got to travel to some amazing places, and I gained a new perspective on the world, mainly realising just how big and diverse it is.
And overall had a lot of fun!
Accommodation
I lived in an apartment complex in Depok, that was popular among international students. I enjoyed living in the same building as other international students - it created a nice little community where we could socialise and plan trips together. The apartment also had pretty nice facilities, like a gym pool and convenience store, and was only a 10min walk to the uni. However, the other exchange students and I found that there was not a lot to do there. We found the key to living in Depok was to get out and travel whenever possible.
The staff from UQ Indonesia Office were incredibly welcoming and very helpful in sorting out my living arrangements when I arrived! Also, the university assigned me a buddy when I arrived who was also a big help in sorting out accommodation.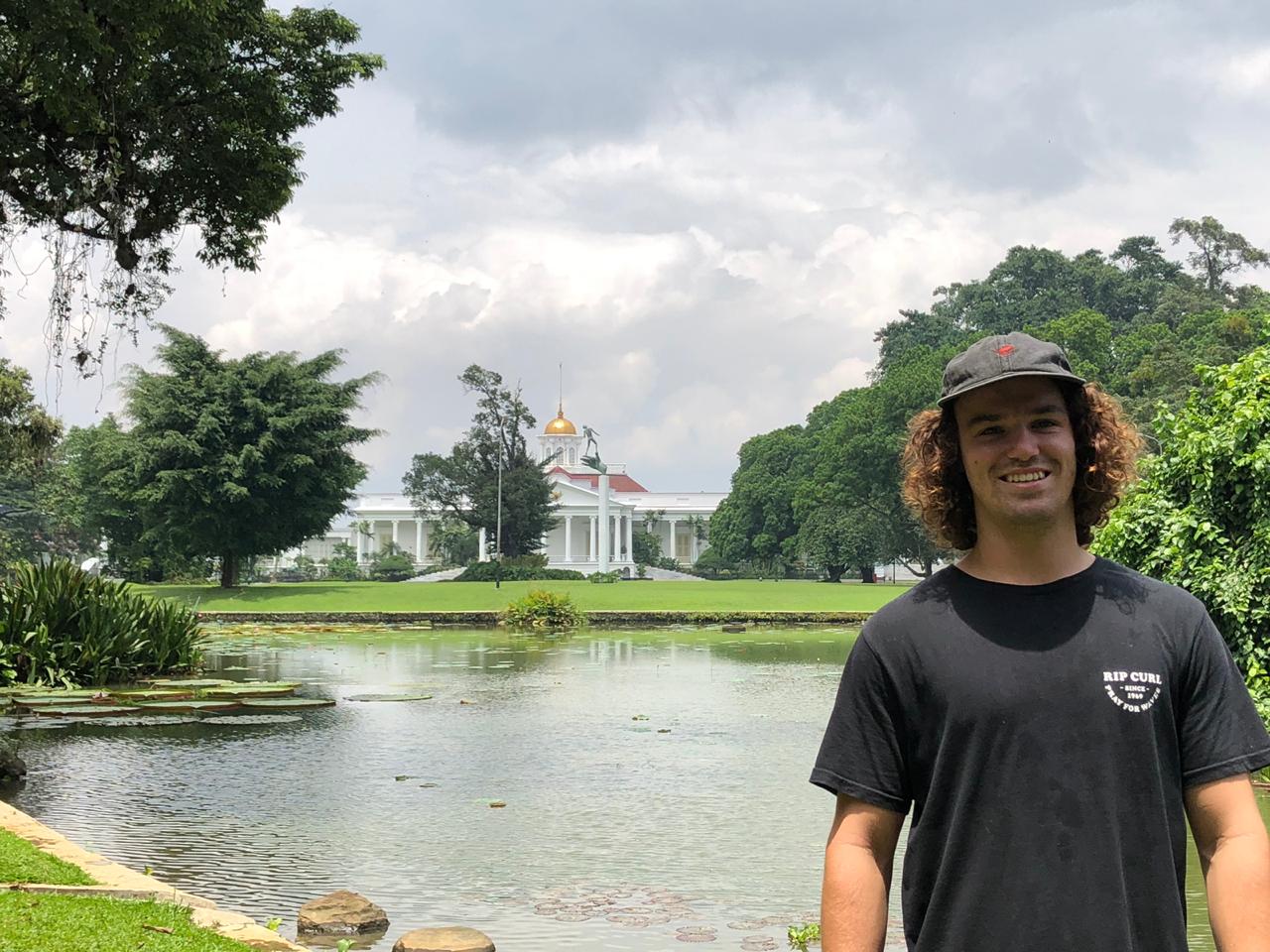 Costs
It is pretty cheap: rent for my own apartment was $60/week. A nice local meal cost between $1.50 - $3. Local transport by train or Ojek (motorbike taxi) is very cheap.  I'd recommend $1000/month would be plenty for general living and also travelling.
Challenge
I don't think I had one major over arching challenge but there were plenty that arose along the way. Such as:
- Challenges with speking another language
- Indonesia being a developing country presented challenges from lack of efficient facilities and systems compared to Australia, I often found things to be cumbersome and unorganised  
- Food poisoning presented a few challenges as hygienic standards can be pretty low over there
Professional Development
I feel the exchange strongly positively contributed to my personal development. The nature of travelling throws so many challenges that test certain skills. I gained problem solving skills and became more comfortable in unfamiliar situations, through integrating into new cultures and places. I have become more confident in talking and engaging with new people, from meeting so many people in different places and making lots of new friends.
Highlight
My highlight would be my time staying in Cimaja, a little coastal village in Java that gets incredible waves. I made a lot of friends there, and caught some awesome waves on my surfboard.
Top tips
I recommend learning some of the language - Duo Lingo taught me the basics and it made a big difference.  I also think maintaining an open mind is essential in Indonesia!