Academic experience
I am currently studying a business management degree, majoring in Marketing at UQ. I know I will need to save up my electives for the exchange. We need to take 6 modules (equal to 60 credits) at the University of Birmingham. I took all management modules at UoB over there spring plus summer term (Jan – Jun 2019). In UoB they only have two hours lecture per module, sometimes some courses will have a one-hour seminar 3 times in a term. In the UK, its education system is different from Australia. In Australia, we separate into two semesters a year. However, in the UK, they use "term" instead of "semester".  They have three terms a year. In UoB, their Spring term + Summer term = UQ's semester 1. Summer term is their exams and assignments term. Hence, there is no teaching (lecture) happens in the summer term. 
This is very confusing while I was filling the exchange form of how long I want to exchange. Because when I selected UoB "Spring + Summer term", UQ though I want to exchange for two semesters (whole year). 
It is also interesting to note that in UoB, their assignment weight is really heavy. They only have 100% assignment or 100% Final exam. Hence, I realized that student can be based on their preference to choose the subject. If a student is better at taking exams, they will choose more 100% final exam subject more than 100% assignment subject. 
Additionally, UoB will upload modules lecture time to the UoB website, so the student can arrange what modules do they want to take. However, the lecture time is fixed, they do not have alternative time. NOT EVERY COURSE RECORD THE LECTURE! So it is important to attend the lecture every week in UoB.
As an exchange student, 100% weight of assignments or final is fine for me. The reason is that you got some freedom to explore other places, but in Summer term I have to focus and spend time to catch up with all of the contents.
Personal experience
"Everyone needs friends". This is what we always said from exchange students in UoB. I make many good friends in the orientation week because we are exchange students, and we all know we are new at this university. Don't be shy and afraid, because you are the same. We all need friends in this new place. I am thankful I met my travel partner in this exchange. We knew each other and became a friend when we were queueing for picking up our Student ID. She was standing behind me, we looked at each other and smile. That is what our friendship start. We explore to other cities in the UK together, we went to have English afternoon tea and we travel to other countries together. We become close friends and we hope can travel again in the future.
Accommodation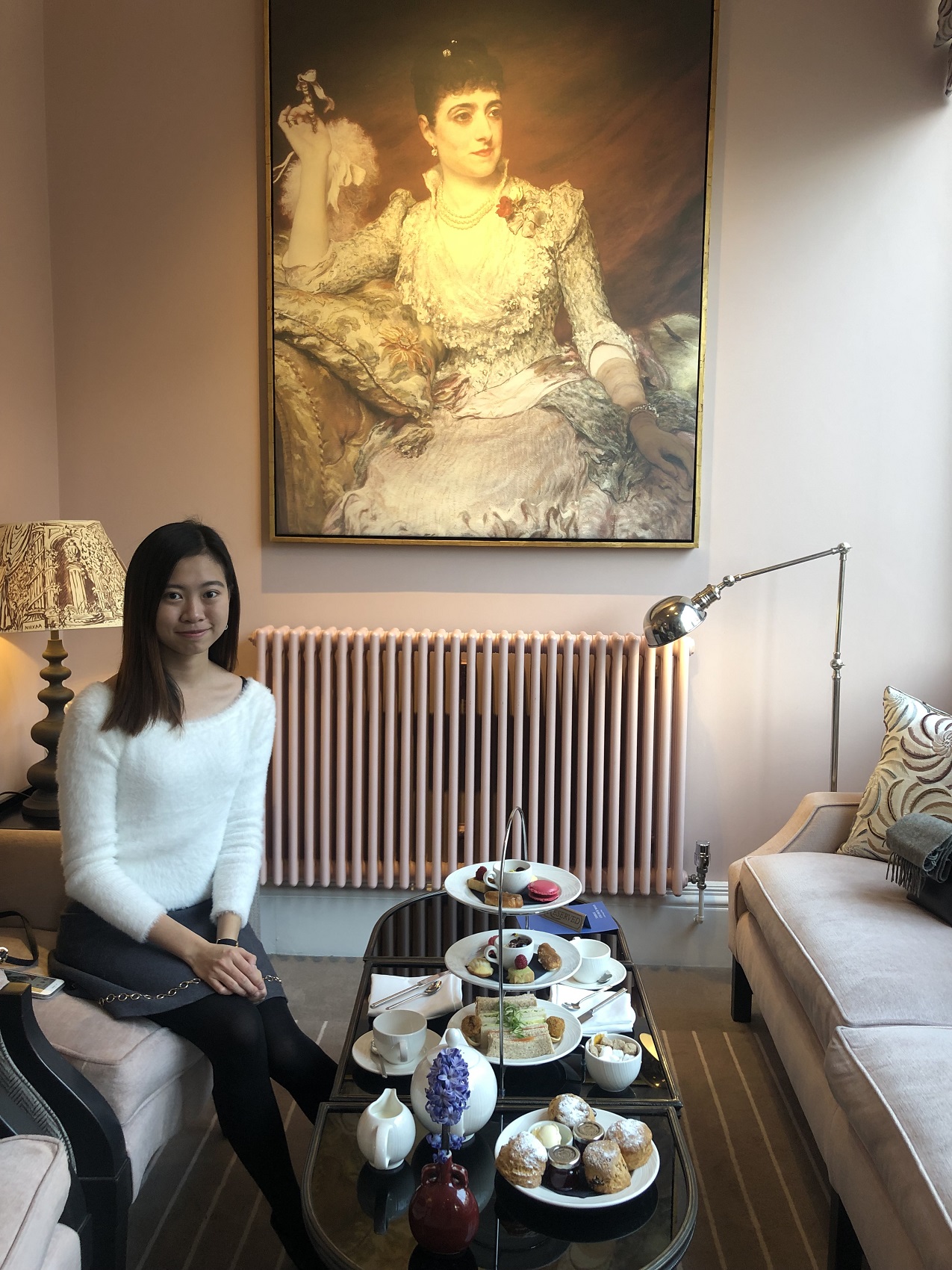 I lived off-campus for the whole exchange. At the very beginning, I tried to find student accommodation via a website called Student.com. I asked whether this website is reliable and safety in Birmingham Taiwanese Student association group chat. In the end, a girl replied to me in private, and she told me that she lived in a house and there was a room left. She said the house is a little bit old and is 30 min away from school by walking. However, the rent and the utility fee are cheaper than the university's student accommodation. So, I decided to share a house with a Taiwanese girl and a Romanian girl instead of living on campus. I am very lucky to have such amazing flatmate. She came to the airport picked me up, gave me a SIM card for free, took me to the supermarket and answered my every question. However, for a future exchange student, I will suggest living on campus, because other exchange students from different places mostly will live on campus. You can meet more friends, and enjoy cooking, drinking and having a party in your place together, which will have more fun rather than live off-campus and far away from the university.
Costs
To be honest, my parent did not restrict my spending. Hence, I did not do budgeting before I went to exchange. My parent wants me to enjoy as much as I can.
I spent less on my rent compare to other exchange students because I lived off-campus. Also, I cooked by myself instead of eating out. Thus, my spending on food was low. 
However, I spent a lot on transportation and travel. Mostly I went to other cities in the UK on the weekend. The train return tickets were average 30-50 pounds per trip, for example to Liverpool, Manchester or York. Train ticket to London is cheaper, it's around 20 pounds per trip at an off-pick time and using "train discount card". From my place to Birmingham new street is 2.5 pounds. Usually, I will need to go to Birmingham new street to transfer other trains to other cities. 
I went to 7 European countries during my exchange life. Unfortunately, the cheapest flight tickets always depart from London on the very early morning. Hence, almost whenever we were traveling to other countries, we will need to take the latest train to London and slept at the airport. 
For future exchange student, I will suggest that save your money to explore other countries or cities where you exchange to. Because it is a valuable opportunity and it is a long journey from Australia to Europe. So why not explore the world with your new friends together as much as you can!
Challenge
The biggest challenge for me is to concur the cold weather over there. When I first arrived in Birmingham, the temperature shows it was 2 degrees outside. I can't even feel my feet when I was talking on the street, and I will need to turn on the heater when I back home. The most impressive thing was that my boots were wet because it was raining and snowing. However, my feet were freezing and it was too cold to walk, so I cried all the way back home. After that experience, I wear double socks every day. I don't know at the end I overcome the cold weather was because of the double socks or because I used to it the weather gradually.
Professional Development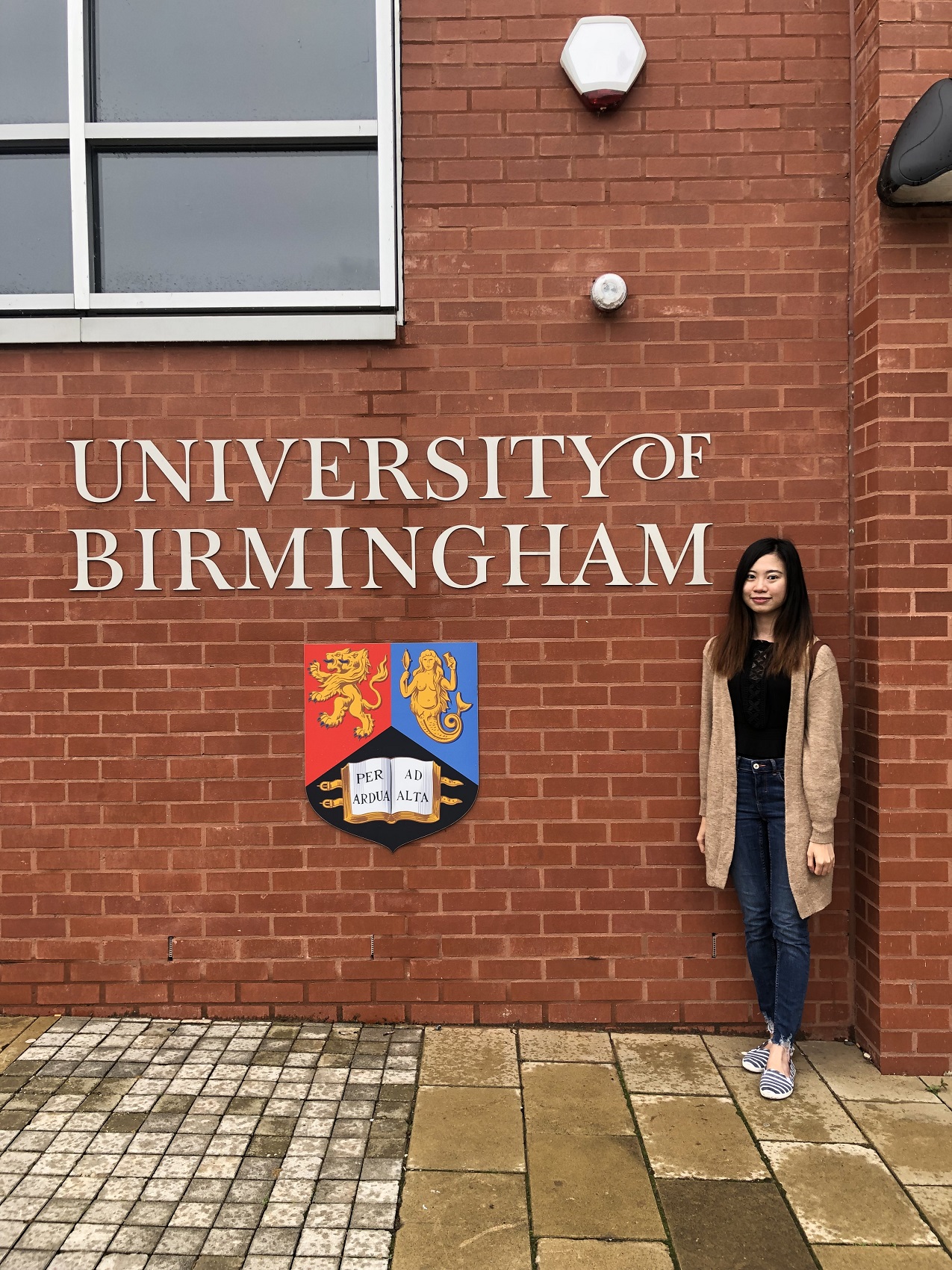 I learned how to manage a trip, from how to search the cheapest reliable flight to plan my itinerary. Especially planning the itinerary is what I learned from my travel partner in this exchange. Also, I feel more confident to talk to others and make friends with them. I know there is nothing to scare about leaving my comfort zone. Moreover, there are many opportunities, beautiful people and life wait for us to experience and explore.
Highlight
There were many highlights on this exchange:
-    Stay up all night singing with my friends till the next day early morning, and I had a day trip on that day. 
-    Joining their dance class 
-    Take back my money and GoPro from the thief in Paris
-    Took my first solo travel to Poland, and hang out with two new friends I just met in a backpacker hostel. 
-    Took a day trip to London with a bunch of friends I just met. 
-    Eat the most traditional English breakfast and afternoon tea
-    Watch a lot of opera in London
-    Travel to Exeter to visit my homestay 15 years ago
Top tips
-    Bring some warm clothes with you, especially boots!!! UGG is recommended!
-    Umbrella in here is cheap, so don't worry about it. 
-    Coffee in the UK is not good. How about having some English tea while exchanging to England 
-    Bring hand luggage with you, because you will need it to explore Europe countries 
-    Some course they don't have a lecture recording, so you can bring a recorder if you want. 
-    English accent is different from Aussie accent. You can try to listen to some YouTuber's videos to get used to it
-     BRING A MONEY BELT with you!!! You will need it!