Academic experience
I saved all my electives for my exchange semester so I was able to choose from courses from almost any faculty at UBC! I ended up studying microbiology, international nutrition, Italian, digital media art and songwriting. I specifically chose most of these courses because they had really small class sizes, which meant that the classes were more discussion based and interactive. I am really glad I chose to do subjects that weren't offered at UQ so that I could expand my interests! Most of my classes also had assessment due each week, although these were often very small and achievable. I found that this allowed me to collect easy marks to take the pressure off exam block!  
Another big difference is the way that the courses are structured. Within each course, each different stream has a different professor, and this professor sets the entire course syllabus for the semester. That means that you may have different assessments and/or expectations to a different class at a different time. Knowing this, I used ratemyprofessor.com to check the reviews on each professor before deciding which stream to sign up for. 
The enrolment process is quite different, as there are limits as to how many students can take certain course. By the time that I was able to enrol in classes, local students had already selected classes for the semester, which meant that I either had to choose classes that had spare spots or email the Course Coordinator for special permission to take the class. This means that there was quite a lot of shuffling of classes so definitely have some back-up classes ready in case you can't get the classes you want.
Personal experience
I think that I learned a lot on exchange and definitely did things that were out of my comfort zone. I made lots of new friends by joining the Exchange Students Club, which organise activities and trips for all the exchange students at UBC for the semester. I also found that taking courses with small class sizes was also very helpful for making friends and I learned more about the Canadian culture through the people in those classes. 
In terms of travel, I think that Vancouver was the perfect place for me to go on exchange. Being a person that loves nature, Vancouver has so much to offer from beaches, to mountains to lakes. I found that road tripping around Canada was the best and most enjoyable way to travel and explore the area as there are many sights and hiking trials between the cities. Also keep an eye out for cheap flights throughout your time on exchange because you can score some good deals while you're on exchange.
Accommodation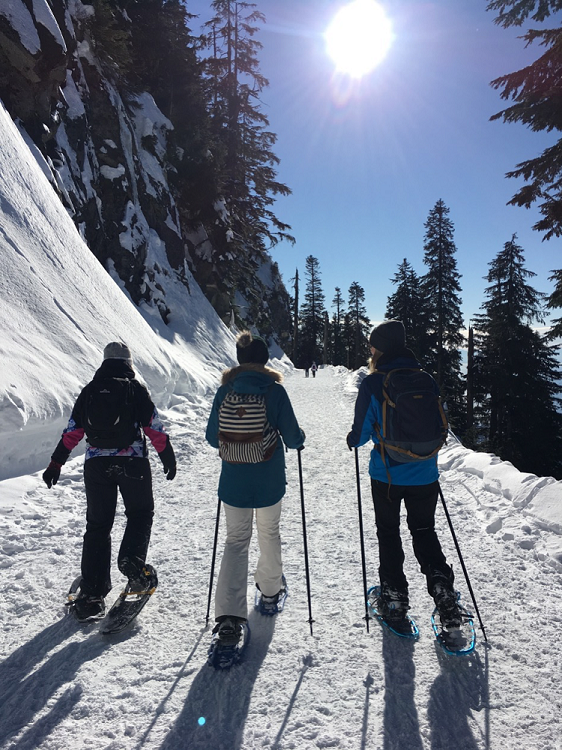 I lived on-campus during my time at UBC and I loved it. I stayed at Fairview Crescent, which is an upperclassmen college. It was almost like a little village and each group of 4 students had their own townhouse. We each had our own bedrooms and we shared a kitchen, dining room, living area and shower, which an extra toilet downstairs. The space was comfortable and nicely designed and I felt at home in my townhouse. 
UBC offers all exchange students accommodation on-campus and I found that this was extremely convenient. Most exchange students stayed either at Fairview Crescent or at Gage Apartments, which made it really easy to meet up and keep in touch with everyone else. While I was at UBC, a new exchange building was in construction, so I imagine that some of you going to UBC in the future will probably get to stay there instead! It's in a really central location, right next to lots of restaurants, pubs, the pool and the gym so you're in for a treat!
Costs
Overall, I think that I spent around $10,000 CAD on exchange. Rent was $3400 CAD (for a medium room), however, varies depending on the college you stay at and the size of the room that you want. In terms of transport, UBC requires all exchange students to purchase a public transport pass for $160 CAD, which entitles you to unlimited public transport for the whole period of your studies. I found that I was spending around $40-50 CAD on groceries each week (I shopped at No Frills, the discount market) and ate out about once a week. Restaurant prices were comparable to that of Australia, however, as tipping is custom in Canada, expect to pay around 15% more than this on your nights out! 
I travelled a lot while I was on exchange and I think that I went on more than 8 trips. I spent around $3500 CAD on all these trips, not including food. I found that flights were often on sale and was able to secure cheap flights to LA and San Francisco. Taking the bus is another option, or renting a car and driving yourself. You have to be 21 to rent a car from a rental shop, however, Vancouver has many car-sharing apps that allow anyone over 18yrs to rent a car, which was extremely useful for me (this was definitely more expensive though!).
Challenge
I think that the biggest challenge was balancing travel, social life and academics. On exchange I would definitely recommend taking every opportunity with both hands and making the most of your time abroad. That being said, you have to pass your courses in order to get credit transferred back to UQ. Therefore, I found that balancing all these activities was one of my biggest challenges and setting time aside to do school work helped me to ensure that I stayed on top of my school work and that I had more time to go out and have fun!
Professional Development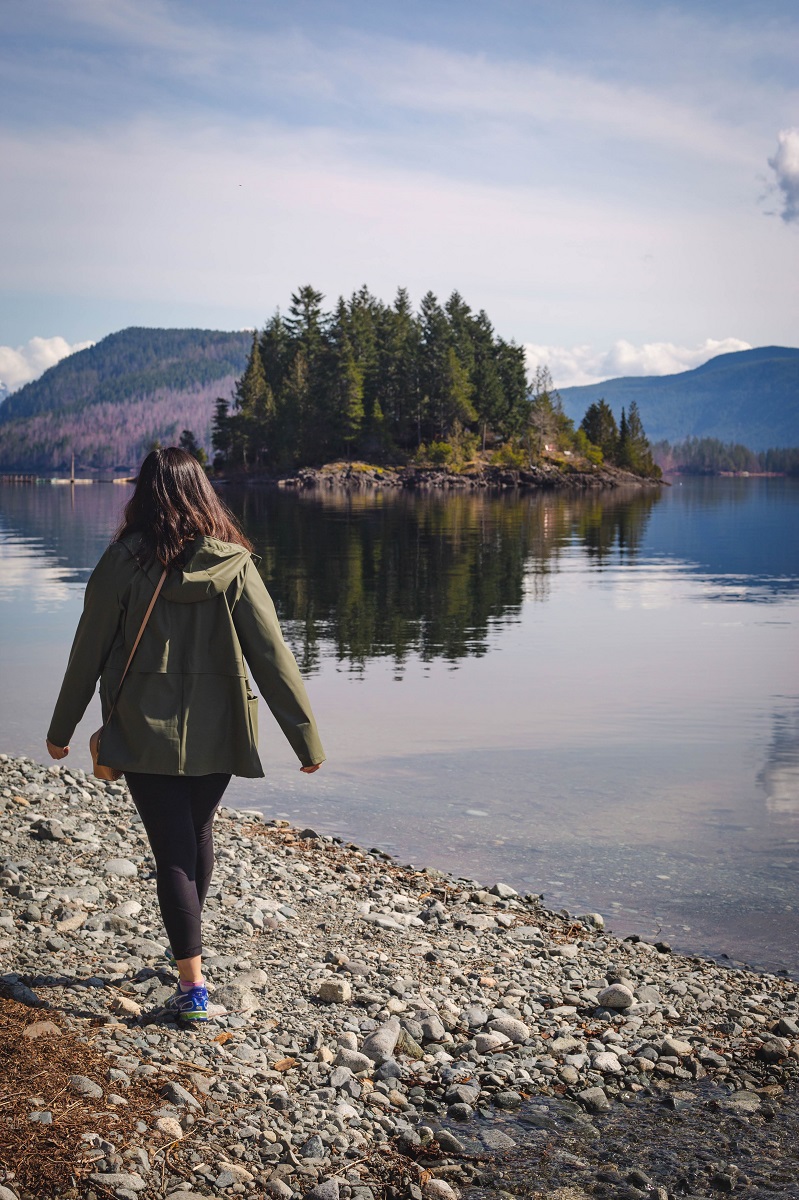 I think that I developed better interpersonal skills and became a more organised person. I definitely came out of my shell on exchange and interacting with people from all over the world gave me a better understanding of different cultures and ways of life. I also learned to live proactively, ensuring that I always had food in my fridge for dinner, clean clothes to wear the next day and kept up with my cleaning duties around the townhouse. I think that these are both skills that I will carry with me and will be useful in any career that I choose to go into.
Highlight
The highlight of my trip was definitely visiting the Rocky Mountains and Revelstoke. I saw some of the most stunning scenery that nature has to offer, ice skated on Lake Louise and skied on some of the whitest, softest snow in the world. If you are thinking of coming to UBC, I would definitely recommend visiting!
Top tips
If you are even considering coming to UBC, I say DO IT! I was one of the most rewarding experiences of my life and I wouldn't trade it for anything. I would definitely recommend saving all your electives for exchange, and taking courses with small class sizes, as this was one of my favourite parts of studying at UBC. I would also recommend joining the Exchange Student Club, as this was an amazing way to meet new people and learn about cultures from all over the world. 
As for travelling, I would definitely recommend going on road trips: these were the cheapest and most enjoyable trips that I went on while at UBC!