Academic experience
I studied financial modelling, economics of the EU, international finance, and American culture. The best part about the subjects on offer were the small classes, which allowed for engaging discussion and one-on-one support with the lecturer over the semester. The biggest challenge was adjusting to the homework-based system of the US, meaning I had a considerable number of assignments every week (although, quite easy and mostly effort-based). The registration process was from memory quite easy, however the courses on offer changed between Spring/Fall so I had to rejig my subjects just before I left.
Personal experience
I gained a considerable amount from my exchange, which has easily been the best experience I have had at university. Specifically, I had the chance to engage considerably in American culture, both on and off campus, through my friends on campus. I had the chance to visit several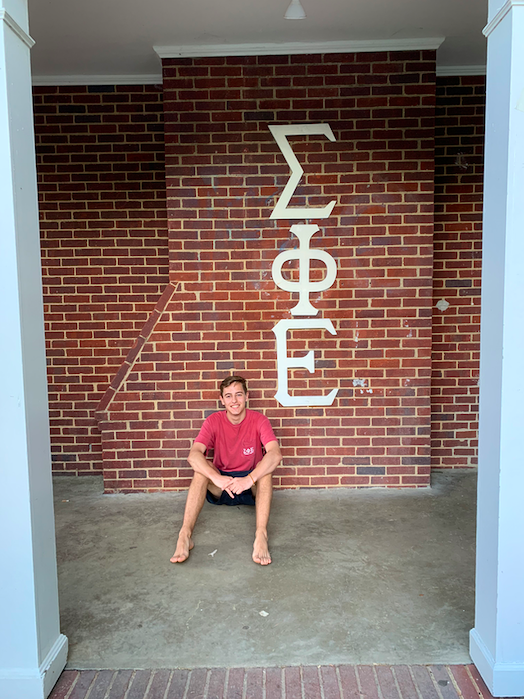 states on different trips I did throughout the semester, including N/S Carolina and West Virginia. I developed a fair amount of skills regarding building friendships and adjusting to foreign cultures.
Accommodation
I lived on campus in an assigned room in Grey Court, with 2 other roommates. I really liked the opportunity to live so close to everything on campus, including D-hall and all of my classes. That being said, it took me a while to adjust to living with others - however, I wouldn't change anything that I did. I would highly recommend staying in Grey/South court if possible - these are the closest to D-Hall / everything on campus - the apartments are nice, but quite distanced from everything else.
Costs
I spent approximately AU$12,000 before I arrived in Richmond thanks to the meal plan, flights, visa, and accomodation (mainly) - however this is the best thing to do in my experience. The unlimited meal plan is extremely convenient (especially with the considerably sized dining hall), with spider dollars also very nice to spend at the on-campus Starbucks etc. I ended up spending an additional ~AU$8,000 on travel and other spending over my time at Richmond.
Challenge
My greatest challenge was definitely adjusting to the education system of mandatory class attendance and mini-assignments. This being said, I just made sure I was planning everything and doing things earlier than I needed to. Also, you will find that the exams are quite a bit easier than at UQ, so that was a nice change.
Professional Development
An experience of the US culture, in understanding how they operate differently to Australians, was really valuable in a professional circumstance. Further, the networks I was able to build while in the US will be invaluable in the future.
Highlight
The highlight of my experience was definitely the friendships I was able to build over my time at Richmond, especially with how friendly and welcoming the Richmond community is. Having the opportunity to stay with these friends after my exchange, and offering them the chance to stay with me if they are ever in Australia, was great.
Top tips
My top tip would certainly be to get along to as many sporting events as you can, which is something I regret not doing earlier on my exchange. Also, make sure that you take advantage of all of the facilities that Richmond provides students, like the gym, sports fields, IT labs, library, and bikes. I would also suggest you make good friends with your international friends, however make sure to branch out to regular students - it is very easy to fall into the trap of only associating with other exchange students.