Academic experience
Since the fulltime load in HKU is five courses, I took five courses in HKU (three engineering courses and two elective courses). HKU is the top university in Hong Kong. The official language of HKU is English and all the courses in HKU are teaching in English. Although the engineering faculty is not as famous as the finance or law faculty in HKU, the engineering courses are still good and a bit challenging. However, my favorite course is my Hong Kong History course. In this course, I took a field trip to the Hong Kong History Museum and have learned a lot about the history of Hong Kong, this helps me understand how Hong Kong became a multicultural city. The mid-semester exams take a very small part in the final grade, so the first few weeks are easy. Rather, the final exams take a large part in the final grade (60% to 80%). What is worse, almost all the assignments released in the second half-semester. Therefore, I feel very stressful during the last few weeks. Some of the courses in HKU do not have tutorial sessions. Therefore, I need more self-learning in HKU.
Personal experience
Studying in Hong Kong is an incredible experience for me. I was brought up in a city near Hong Kong, Guangzhou and I have traveled to Hong Kong many times. I love this multicultural city and the food here. The Hong Kong cuisines are delicious and the drinks in the restaurants like milk tea, ice lemon tea, lemon soda are very "Hong Kong", you can't find this in another place. Moreover, I can spend more time with my family since my family lives in Guangzhou, only two hours drive from Hong Kong. I am grateful that I spent my Chinese New Year with my family.
There are many activities in HKU, the most interesting one is the high table dinner. High table dinner is an HKU tradition. All attendee dress in formal clothes and gowns (like the dinner in Harry Potter). It is a very good chance to chat with tutors or make some new friends. Since I can speak Cantonese, I made some local friends.
Hong Kong is a convenient place to travel to other countries. I have traveled to Thailand and Malaysia during my exchange to Hong Kong.
Accommodation
I lived in a double room at Shun Hing College. The accommodation was provided by HKU. There are thirteen colleges in HKU, but only two of them located on campus, the other colleges are in Jackey club village I to III. Shun Hing college is located in Kennedy Town, 20 mins walk from campus, but I always took the MTR to campus. In Shun Hing College, each floor shares a living room, a kitchen, and four bathrooms. There are around 20 students live on each floor. Although my roommate is a local, most of the residents in Shun Hing college are international students. It is very convenient to get foods in Kennedy Town. KFC, Mc Donald's, Chinese food, Japanese food are all in 5 mins walk.
Costs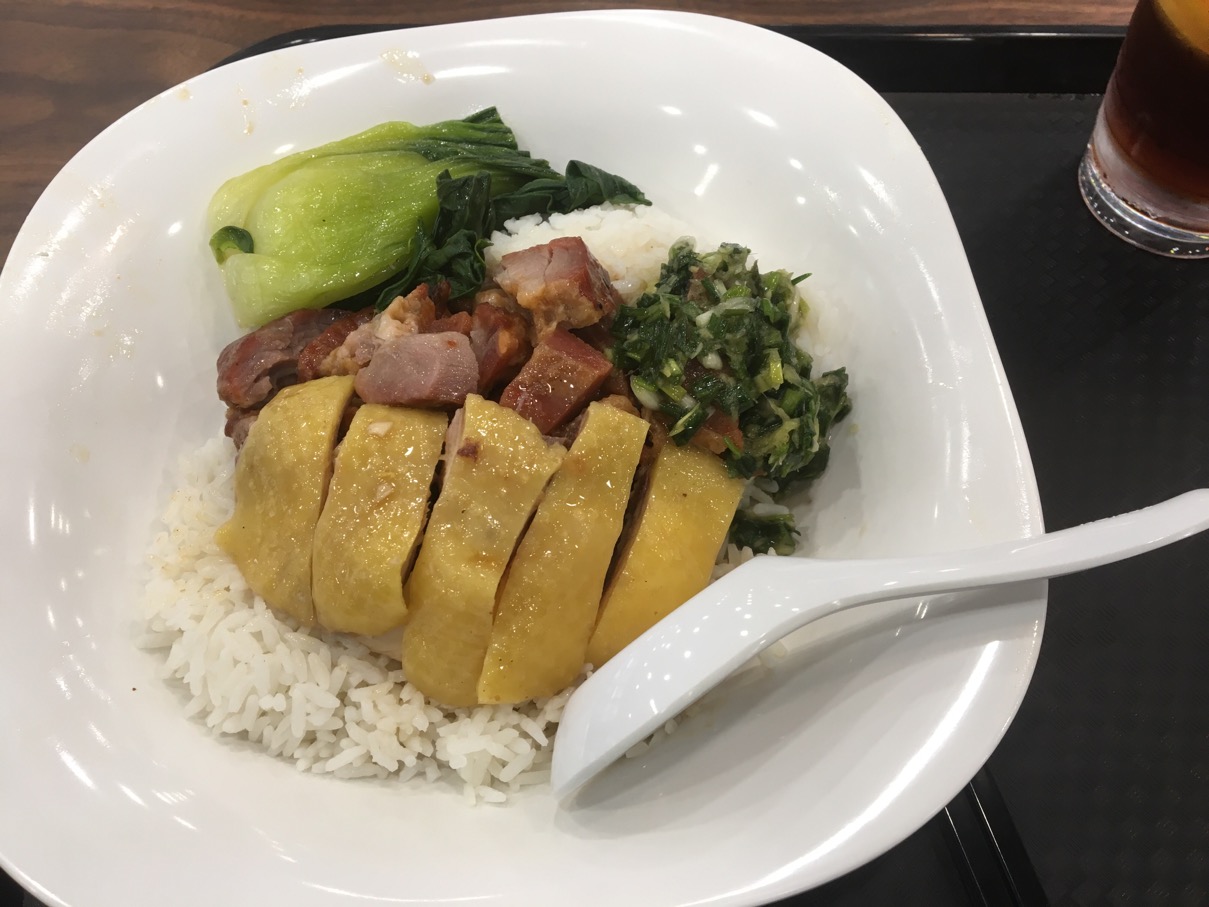 MTR stations will take around HKD9000/month. However, the dormitories provided by the university are much cheaper. My room in Shun Hing College was around HKD9000 per semester. The Chinese restaurant is also cheap. I spent around 50HKU for each meal. The restaurant on campus always provide a very good price, they offer a bowl of rice with BBQ pork for 23HKD. However, western cuisines are expensive in Hong Kong, a steak will take more than 200HKD. Since Hong Kong is a duty-free area, the same product in Hong Kong is cheaper than in Australia. I spent around 4000HKD per month. (1 AUD equal around 6HKD)
Challenge
The most challenge is that a full-time student needs to take five courses in HKU. I am very busy with my assignments since I had to take five courses. What is worse, most of the assignments are in the second half-semester. During the first six-week, I felt I am good, and I can handle all my courses. However, I was busy working on my assignment every day in the last few weeks. Moreover, I had to take three exams in five days during the final exam period. 
The other challenge is that Hong Kong locals prefer to speak Cantonese when they are talking with locals. Sometimes, you might not understand when your classmates talk with their friends.
Professional Development
Going to exchange is an unbelievable experience. Hong Kong inspires me that Chinese culture and western culture can be perfectly combined. As a Chinese studying in Australia, the experience in Hong Kong will help my career.
Highlight
If you study in HKU, you should attend at least one high table dinner, it will be an unforgettable experience. If you love Chinese food, Hong Kong is a good place to go. When you study in Hong Kong, save some time to travel to other countries like Malaysia, Thailand, Japan or Korea. It takes three hours and around $300 from Hong Kong to Bangkok. However, from Brisbane to Bangkok will take 8 hours and more than $600.
Top tips
Apply to Accommodation as soon as possible. There are only 6000 places for dormitory and more than 20000 students in HKU. 
Learn some Mandarin or Cantonese during the exchange. But do not worry if you can't speak Cantonese. Almost every one in Hong Kong understands English. You can have a great experience in Hong Kong even though you do not understand Cantonese. Speak English to the Hong Kong people and they will answer you in English.