Academic experience
While my degree at UQ is a Bachelor of Economics, during my semester at UCD I undertook the equivalent of 4 electives which at UCD's full-time study load is 6 subjects. I ended up electing to do 4 subjects in philosophy and 2 in politics. This was an interesting opportunity to take on some different subject matter to my usual degree coursework. I thought that 6 subjects would prove to be a more challenging workload, however, due to the different grading system and the reduced content per subject, the 6 subjects proved very manageable with plenty of time afforded for travel and going out. 
It's definitely worth your while to spend some time reading the course profiles, and even contacting the coordinator, to ascertain the requirements for the subject. Depending on how much travel you want to do during the semester, making sure that your subjects don't have attendance-based grading could be important. Additionally, its also important to know that UCD does not as a rule provide lecture recordings, only lecture slides. Keeping this in mind, I was able to travel regularly throughout the semester, and found catching up using the lecture slides and tutorials sufficient. Overall, the quality of lecturers and tutors was very high and I enjoyed the subject content.
Personal experience
Overall, the experience was amazing, and lead to memories that will stay with me always. I took the opportunity to travel around Europe and Morocco both before and after, meaning I was away for a little over 7 months. I strongly recommend doing this as flights to Europe aren't cheap so you may as well make the absolute most of them. Dublin itself is an incredibly beautiful city, with amazing people and culture and a lot to do if you go out looking for adventure. The night life is vibrant and busy almost every night of the week, and there's great variety in pubs, clubs and dining options depending on what appeals to you.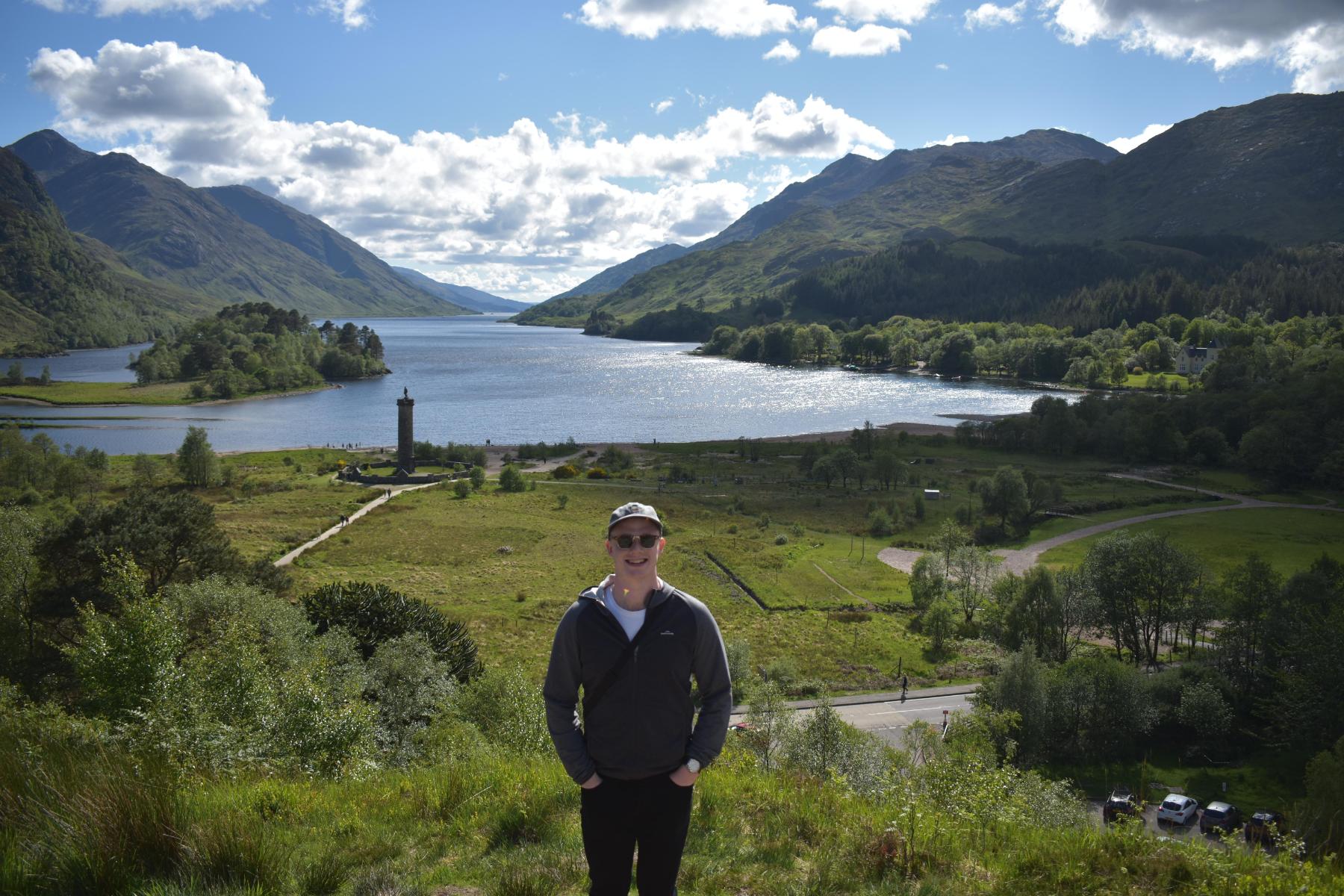 Thanks to the accommodation and international nature of UCD, I found it very easy to meet and befriend people from all corners of the globe, which really added to the experience of living abroad. Living through the transition between seasons also lets you see the amazing change in atmosphere and street life between winter and summer, becoming a totally different city in my opinion. From rugging up and heading to a heated tavern that's centuries old for a few pints of Guinness on a bitter winter night, to throwing on a t-shirt and sunnies for a walk in the beautiful
Phoenix Park to find the wild deer herds, Dublin has it all and I can't wait to go back. The student experience offered such a fantastic opportunity to meet people to travel around Ireland with, and even fly out to London or other cities for a quick weekend trip. Also, as mentioned above, it's a great chance to travel around Europe before and after, with everyone I met having plans to go to their bucket-list countries once exams were finished. I personally saw Morocco, Spain and Portugal before the semester started, and then did the southern half of the ring-road in Iceland and spent time island-hopping in Greece after semester was over.
Accommodation
I stayed on campus at the Ashfield Student Residence. This was a very comfortable and clean accommodation, with a surprisingly spacious bedroom and shared kitchen/living space. In my personal apartment, I found my roommates very easy to get along with and easy to arrange some basic rules for the shared living space that would make it easy to live together. The university is very well-equipped with a 24/7 office for any issues related to getting locked out or other emergencies, and I found it a very easy place to live all semester.
Costs
Dublin was certainly more expensive than Brisbane, but all in all was fairly manageable if you kept an eye on your spending. I spent (all in AUD) around $1300 on flights by booking early, and the accommodation cost around $6000. Throughout the semester, including food, nights out, phone plans, transport and travel, I spent about $3000. A great way to save money was by travelling a little further and lugging a few big bags to do less frequent shops at cheaper supermarkets (Lidl, Aldi and Tesco are good options). This certainly was a budget for living quite comfortably in my opinion, and you could easily trim some costs in going out for food and drinks, and travelling to less expensive locations. However, I was still relatively cautious with my spending as I wanted to have a good buffer in case of an emergency.
Challenge
Living out of a suitcase for 7 months can get taxing, especially if you are travelling between places very frequently. However, the ability to unpack and setup in your own room once in Dublin, and leaving some space to shop once overseas made it very easy to stay comfortable and not have to wear the same 2 outfits for 7 months. Ultimately, the biggest challenge was getting it all organised and arranged prior to leaving. This took some time and can be stressful if you don't keep track of everything, however it all paid off once you're at the airport and flying off for your semester abroad.
Professional Development
Along with the inherent responsibility and organisational requirements that you take on travelling abroad solo for 6+ months, the immersion in an international university and multicultural city offers a wealth of worldly experience and growth of character in your development as a student and employee.
Highlight
So many choices makes it difficult to pick a single highlight. Spending the weekend in London soaking up as much as possible, travelling out to Galway with a group of friends, having a final pint with my roommates at The Stag's Head and watching the sun set over the Aegean Sea from a bar high on the cliffs of Santorini in Greece are all experiences amongst many others that stand out as truly treasured memories.
Top tips
-Practise packing a backpack with everything you need for a weekend away, because you can slash the cost of travel when using budget airlines by having no stowed or checked luggage. A backpack under the seat in front is free for the cheapest tickets on RyanAir, and you'll save money you can spend on that second cocktail once you arrive. 
-Download the app TransferWise and purchase an international banking card such as Revolut or Monzo. This app lets you exchange Australian dollars for Euros (or many other currencies) at a much better rate than most Australian banks and saved me hundreds of dollars in exchange fees.
-Try arrive early to check-in for your accommodation. I got to the campus at 9am and there was already a huge queue for the check-in desk. Friends I met who had gone later in the day said they spent up to 3 hours in the line. This is especially true if you go in Semester 1 as you'll be waiting in the cold.