Academic experience
There are two things I think you should decide very early on when planning your exchange semester: why you want to go on exchange, and how you can ensure your environment will help you achieve that. I knew very quickly that I wanted to go on exchange to explore, not just physically but also my own abilities in learning, communicating and coping with a foreign environment. Sciences Po Reims campus was perfect for this – outside of Paris and its English-speaking bubble, but close enough to the capital city to run straight from class onto the train and into a weekend of adventure. 
My classes were mostly in English but all were mixed with the general student population. I took a reduced study load of 5 courses, 25 ECTS, which comprised of French language class and communication workshop, Treasures of French Patrimony (an art and culture course), Anthropology of French and American Law, French Postcolonial Cinema and Europe in the World (centred on EU geopolitics). I found the enrolment process and study overall significantly less stressful with a reduced load. I am an international relations student so the political science-focused university was obviously attractive to me, but there were any options that branched out of that specific study area and would suit students of any background. The Sciences Po academic method is notoriously demanding, but the school offers a one-week orientation course that familiarises exchange students with the process, and teachers are generally accommodating to new arrivals should you ask for help. I was unable to take this course due to clashes with the UQ credit system, so ensure that your UQ Abroad contact knows your study plan and Sciences Po's system to avoid this.
Personal experience
The big, beautiful, triumphant moments are hard to quantify as the best in comparison to the incredible small moments, things that seem mundane at the time but are part of a routine I built from scratch and adapted to in a totally different cultural context than my own. Planning a whirlwind trip to Poland just because I could was definitely a highlight; however, all the weekends I was able to just exist in Reims, go to the park with my friends and eat Sunday lunch with my host family, were just as precious and substantial to my exchange experience. I could see myself grow as a person in the things I was doing every day, not just the days when I could travel or do something crazy. I learnt to take every day as an opportunity to do something interesting – maybe I would have to stay in for an afternoon and actually do my homework, but I could also go try a different bakery or ask my friends over for a movie or just walk to a new part of the city. Living life, an apparently mundane life, surrounded by the opportunity for new experiences is the real magic of being on exchange.
Accommodation
Living outside of Paris in a small city like Reims is the perfect option for people who want to enjoy the true culture of France, while also having easy access to day and weekend trips to the city of lights. Rather than spending up to €1000 a month on rent alone, I saved €600 to wander the vintage shops of Bordeaux, discover centuries-old champagne caves in Epernay and admire the view at the top of Alsace's beautiful mountain ranges. 
This was facilitated by my amazing host family, organised professionally and easily through Welcome2France, the exchange students' branch of an organisation dedicated to finding affordable housing options for students by placing them with local families or the elderly. My host family not only improved my speaking ability immensely by encouraging me to communicate in French at home, but also helped me navigate the mundane setting up tasks of moving to a new country. It was also really great not having to buy a whole bottle of spices just for a pinch of something in a recipe, not to mention the comfort of having a large living space in a perfect central location I couldn't have afforded on my own! On my travels to different areas of France I was even able to stay with my host family's relatives, an incredible opportunity for a solo traveller to be guaranteed safe free accommodation.  
I spent €360 flat rate per month on accommodation, which I know from speaking with other French exchange students was very affordable in central Reims and downright impossible in Paris. I didn't have to pay anything extra for wifi, water, etc., but if you aren't staying with a host family this can vary. Whatever you decide, definitely apply for CAF as soon as you can.
Costs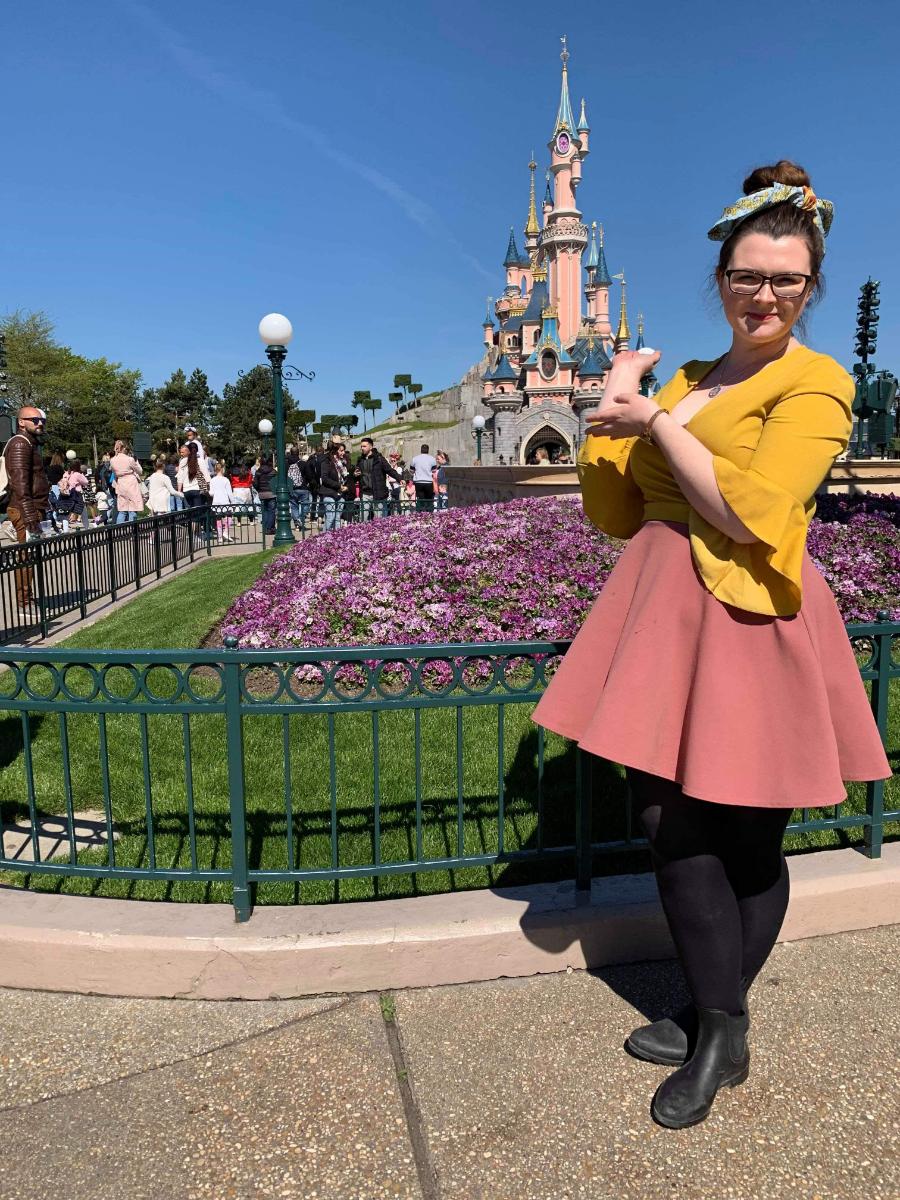 Reims is a much less expensive city to live in than Paris, so most of my money was poured into food and travel. These are four things my classmates told me on the first day of school that I took to heart:
1. A baguette is around €1 and essential to buy from a bakery.
2. One supermarket won't necessarily carry everything you want – shop around for deals, different ingredients and speciality products, especially in different parts of town.
3. "Bio" and packaging-free shops are great for organic, vegetarian and vegan products, but the Saturday markets still reign supreme if you can force yourself out of bed.
4. Convenience stores are hidden gems, they'll all stock different things, even within the same chain, and the owners can become your closest allies.
Travel was definitely my other highest expense, but certainly worth it, especially when I became acquainted with the options and their values for me. For example, Ryanair's €19 flights seem like good deals, but consider the time, expense and stress of getting to Beauvais airport and the €40 flights going from CDG suddenly become a lot better value. I also chose to stay in hostels and small family-run hotels rather than using Airbnb, as many European cities are experiencing Airbnb crises in their housing markets and tourism economies. I used the train system quite a bit, despite the expense, and found I got a lot of use out of the Carte Jeune reduced fare card. Blablacar is another option for travel on a budget, but never use it when travelling solo. 
I managed to raise $14 000 for the trip, and I think for Europe in general this is a sensible budget if you plan to travel. Use OFX or another transfer service instead of your bank to make sure you get the most out of your savings.
Challenge
The biggest challenge was adapting to the new systems and ways of doing things – there's a fine balance between trying new things and unnecessarily stressing over fitting in. I overcame this by staying mindful of my own limits and giving myself permission to take things slowly if I needed to. There's a lot of pressure to always be happy and carefree, especially when you see your friends sharing amazing moments on their own exchange trips, so sometimes it's necessary to sit back and remind yourself that just being here is amazing enough.
Professional Development
There are many opportunities within Sciences Po to have organised experiences to grow your professional resume, but the best opportunities to develop employable skills will be in the organic experiences that nurture and challenge your resourcefulness, independence and adaptability. For example, taking a French class in regional France is unlike any elsewhere – being able to leave the classroom then walk into a shop and practise your speaking skills with a native speaker who doesn't necessarily have proficiency in English is exciting and intimidating, but builds your confidence and uncertainty tolerance in a way that impacts every aspect of your life and will be invaluable in later employment. I truly believe this is a skill only extended living in unfamiliar situations can build, and your exchange semester is the perfect time to hone it and other such attributes that add to professional development in unexpected ways.
Highlight
My first solo mini trip to Bordeaux, where I spent three days shopping, sightseeing and wine tasting, and realised how much I really loved being able to do all of it completely independently. It was the moment my love of solo travel properly bloomed. Equally amazing was sitting in the park on a late spring evening, laughing with my friends and watching people enjoy their Saturday, totally content and at peace with everything around me.
Top tips
Stay with a host family for a truly immersive experience. I cannot recommend Welcome2France highly enough, but lots of similar organisations exist around France.
If possible, take a reduced study load to minimise the stress of getting every course you need. 
When travelling, choose the local industry option over Airbnb – you'll get a better experience with a professional host and you won't damage the city you're trying to enjoy.
Use OFX or a money exchange service, not your bank.
Remember that every moment can be incredible and influential to you, no matter how small.