My experience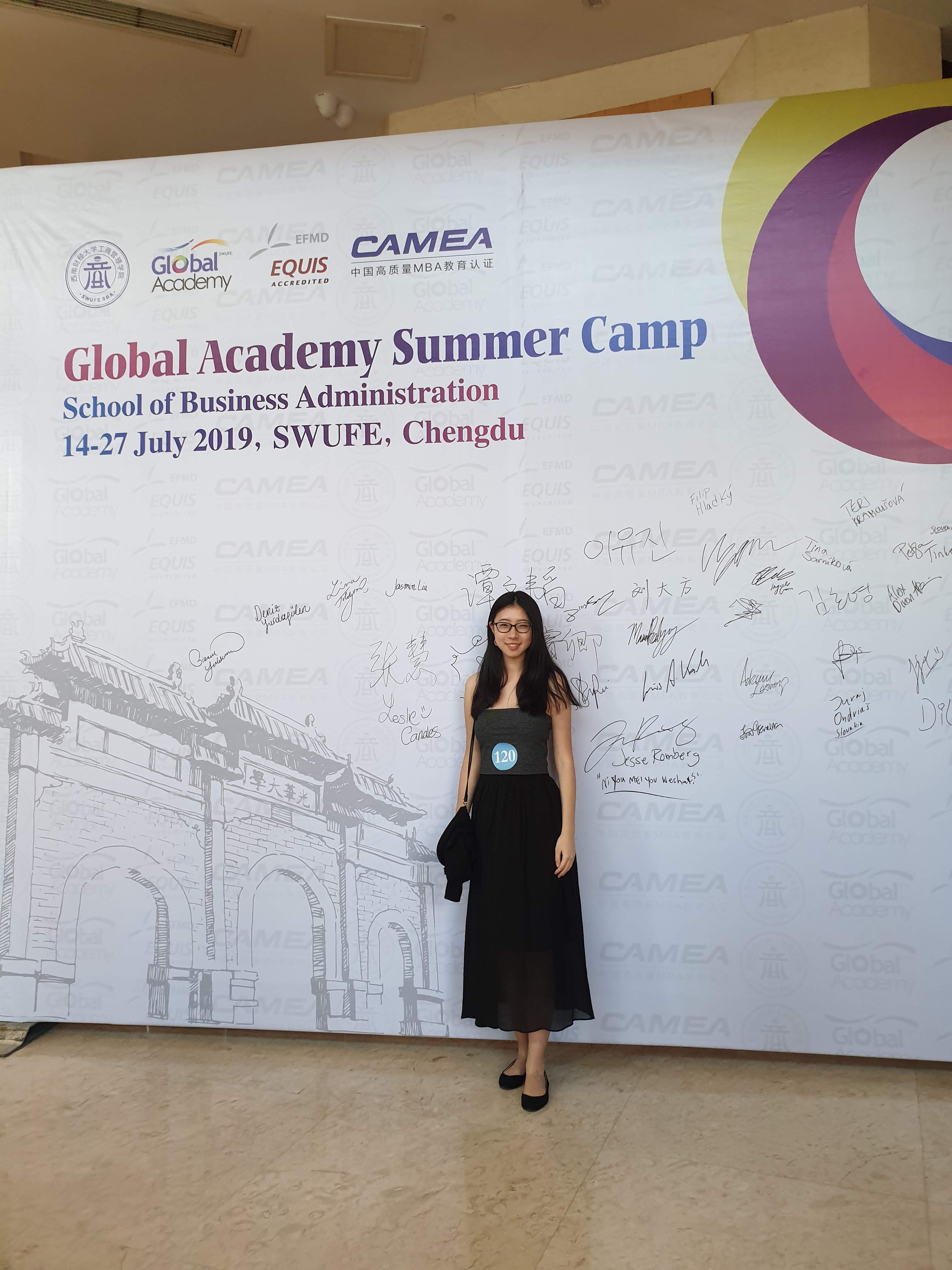 I decided to go on a short term experience as I'm not able to go on an exchange semester. I picked SWUFE Global Academy because the topic for this year - Dialogue on Chinese and Foreign Enterprises Management - really interested me, and I wanted to learn more about business in China and Chinese culture in general.
How has the experience changed you?
This experience has opened my eyes to how different China is to Australia, and has made me more open minded. I met students from all around the world and had so much fun navigating an unfamiliar place with new friends.
The lectures and company visits provided me with invaluable knowledge on business culture in China and the Chinese economy, and I learned more about Chinese history from the field trips to locations such as the Sichuan Museum.
Favourite memory
My favourite memory has to be either the opening ceremony or the farewell party. If I HAD to choose just one, I'd say the opening ceremony. There were performances by SWUFE students including Sichuan opera, singing, dancing, and even beatboxing. All of them were fantastic and they were all so fun to watch I was disappointed when it ended. It really was an impressive event.
Top tips
Make sure you sort out your passport and visa as early as possible!
Have enough cash for your trip, so many people had trouble finding ATMs that accepted their bank card!
Get to know everyone! Cultural and language differences might make it more difficult to communicate but that just makes it more interesting! Don't avoid talking to someone just because you find it harder to understand them.