Academic experience
At UCD I studied six subjects which was the equivalent of four subjects at UQ. I saved electives to complete on my exchange where I took subjects under Linguistics, History, Archaeology, Development and Sociology. When looking into the courses I could take at UCD, I considered doing those that involved field trips so I was able to see Ireland at the same time. I enjoyed doing six subjects as the work load was less to compensate for the number of courses however I was able to study a broad range topics in one semester. My subjects had heavily weighted exams which made participating and engaging in lectures and tutorials important but also exclusive. It further meant my Professors became personable with myself and my fellow class mates. A highlight and a challenge was understanding my Irish professors. I enjoyed listening to such a strong accent however it sometimes meant listening more intently. Courses at UCD are called modules. It is important to look through the UCD website to find the modules you wish to take and talk closely with the UQ exchange team so they can submit your study plan. There are many warm and cosy spots to study around the UCD campus. The libraries were a highlight for a great place to bury your head in a book or some work with very comfortable work spaces
Personal experience
Attending UCD and Dublin was an experience that I as a student was very fortunate to have. There are many international students that are enrolled at UCD which means there are many societies that host events, activities and trips to help you have an amazing experience. I enjoyed the events that international societies at UCD would host. Many sangria nights and then off to famous pubs and bars around Dublin. The live music on every street and in every pub in Dublin made for a fun lively culture of many dancing and sing-along nights. The Irish culture is one filled of smiles and laughter where most people will want to stop and have a friendly chat. I enjoyed the way Ireland felt comfortable and always pleasant despite the rainy weather. The Gaelic language was very interesting to listen to. I didn't realise how much of a role it plays in Irish history and culture. You can spot Gaelic on street, bus and road signs. It was fun to pick up on quite a few Gaelic words throughout my semester of study. I enjoyed the endless cafes, parks, bars and restaurants there were to discover around Dublin City. There are many hidden places within the city such as board game bars, all you can eat donut places, and karaoke pubs that were amazing to stumble upon
Accommodation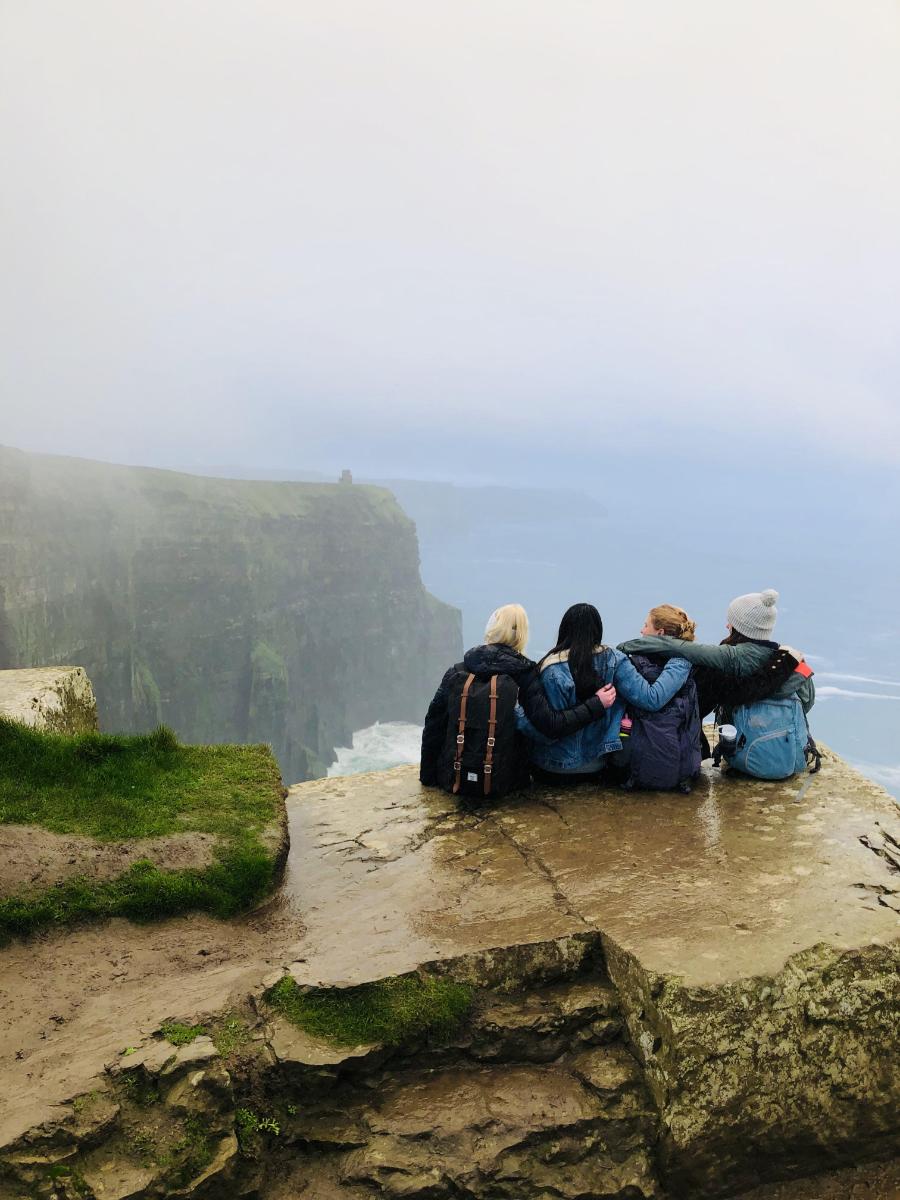 I lived off the UCD campus in student accommodation called Aparto. This consisted of student who share a 5 bedroom apartment with individual rooms and bathrooms and a shared kitchen and lounge room. Aparto was located in the city centre with shops, restaurants bars being a 5 minute walk in all directions. Buses to and from UCD were every 5 minutes from stops being a 2 minute walk away. Aparto offered many activities in their facilities, such a cinema nights, trivia nights, bake offs, basketball tournaments and more. With very good washing facilities and a gym that were 24 hour access. I enjoyed Aparto as it was a relaxed and safe environment where I met most of my friends on exchange. My roommates consisted of 5 different nationalities where we all enjoyed getting to know each other and our particular country's. Student accommodation within Dublin is the best option in terms of comfortably and pricing. There is on and off campus student accommodation and I would recommend this over home stays or renting apartments as it is a less reliable option and can have risk factors. Finding student accommodation can seem daunting however UCD is very diligent on sending out information on when and where to apply for accommodation.
Costs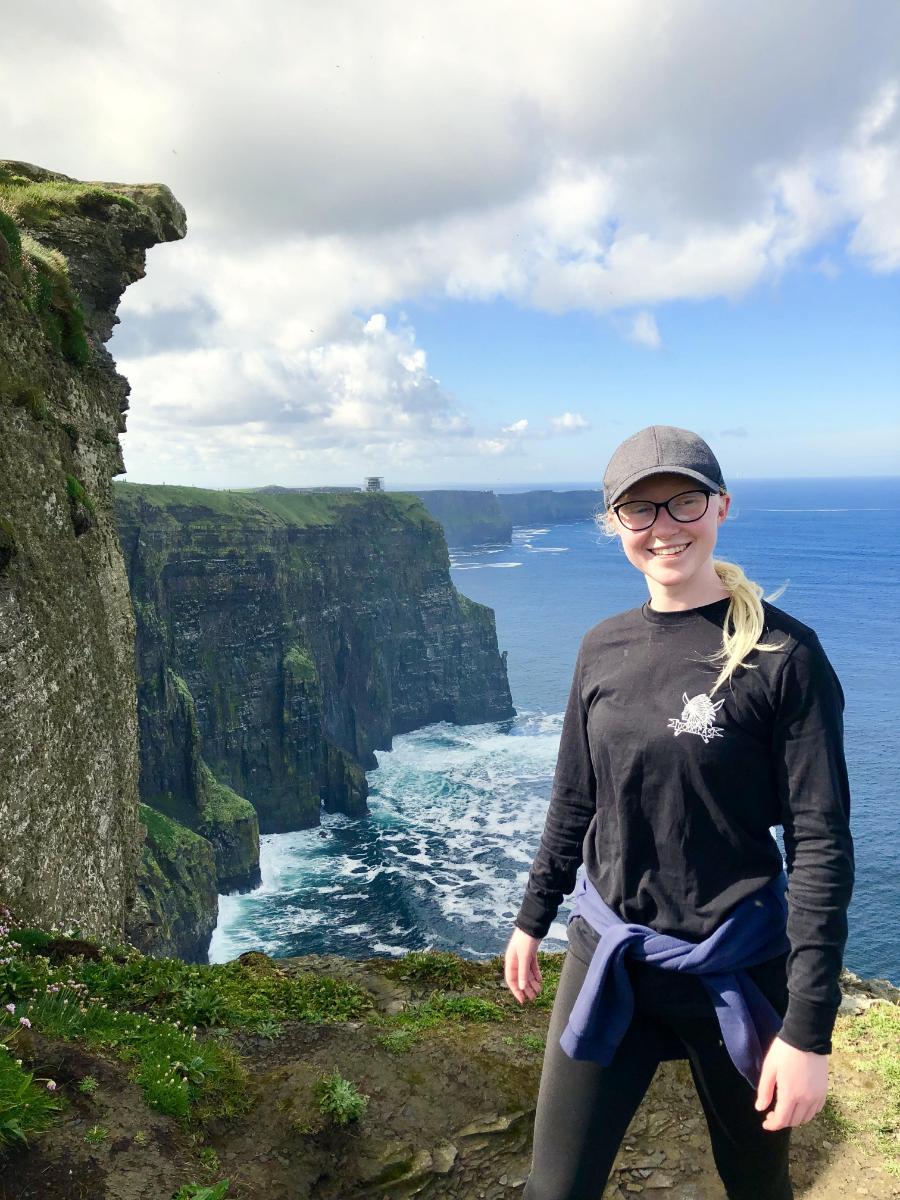 It is important to make sure you have prepared for exchanging by looking at the costs you can, such as rent, before you leave. Exchange is an expensive adventure so looking at the funding that UQ and the host university offer is very helpful. Building your savings for exchange is an important task as you don't want to be worrying about money when completing your exchange. There are many student deals for transport, entertainment and even travel. I recommend to grocery shop as cheaper stores such as Lidl and finding fruit markets selling cheaper fruits and vegetables. Budgeting is the most important task for exchange. To not miss out on experiences such as travel, movies and night life, its important to know how much you're spending each week.
Challenge
The biggest challenge is the complete independence that by the end of exchange, turns into a great quality you have gained. Exchange is about you, your drive to be over there and the experiences you want to have. It is up to you with what you do with your time and it can be daunting to not have someone to follow down the same path. By learning what you want to get out of your exchange, it opens you to feel comfortable being independent on the other side of the world from your day to day life you know.
Professional Development
Study abroad helps you development many professional skills by simply doing day to day life on your exchange. I believe my exchange development my skill to adapt quickly to new environments and situations. You can never fully prepare for what your exchange will be so you adapt and learn quickly along the way. This is important when thrown into unknown environments in your studies or professional careers where it is important to think quickly on your toes.
Highlight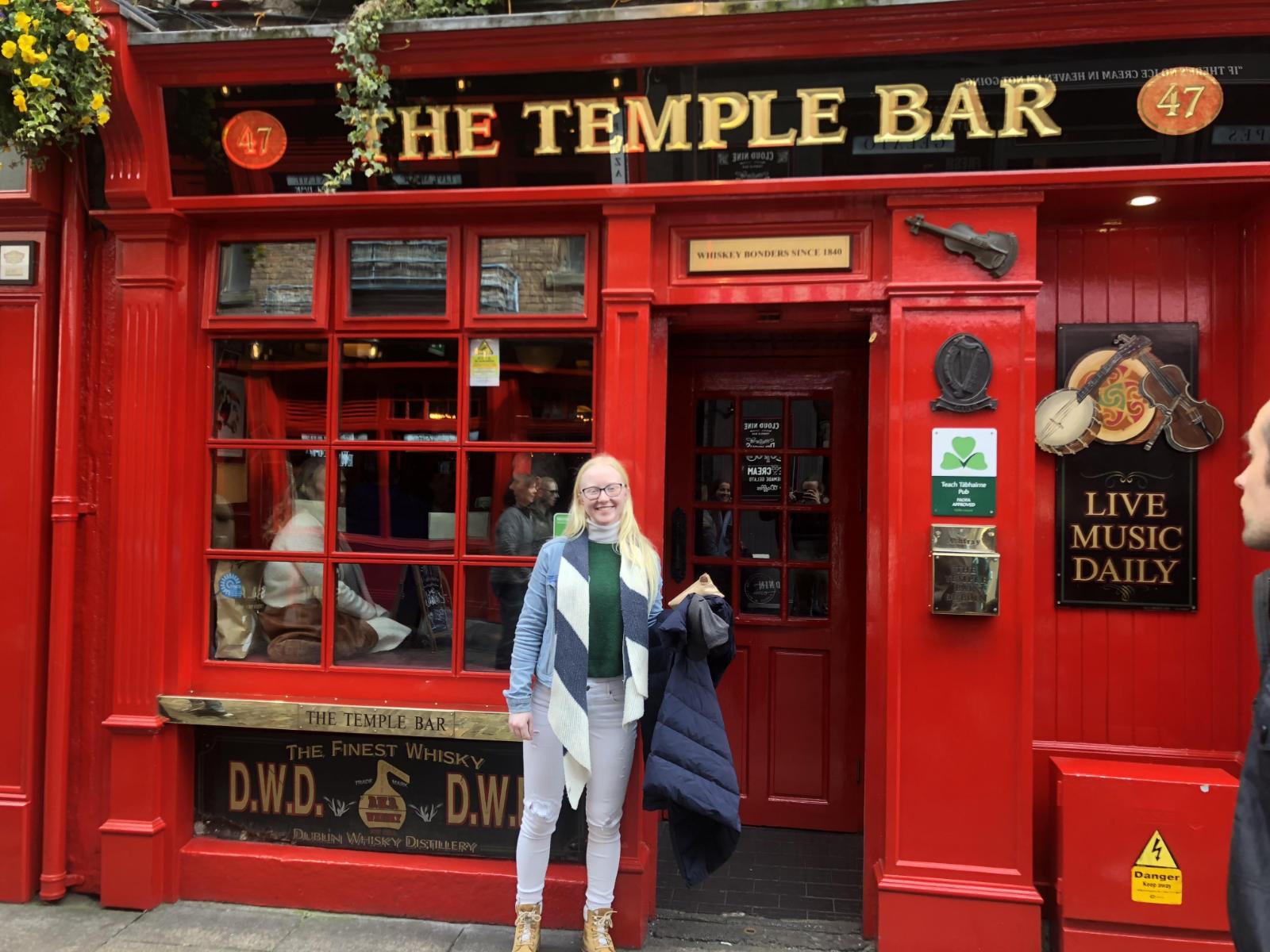 The highlight of my time in Ireland was the friends I made from all different countries around the world. UCD has a large number of international students that are looking for a similar experiences and adventures. The friends I made at UCD within the first week were my travel and study buddies that made my exchange such an enjoyable and exciting time. Exploring Ireland's beautiful landscapes and the countries around Ireland were experiences that exchange make so accessible. I am now very lucky to look around the world and see many friends I can visit and a home on offer.
Top tips
If studying at UCD I would encourage going to as many orientation events and activities as possible. This is where I made many of my friends, and found out helpful tips to do with the campus such as where the libraries and food spots are. Being in a present mind set is very important to having an enjoyable exchange. Being away from home and friends can be challenging but staying present in events and day to day activities is important. I found the key to my exchange was saying yes. Yes to trying different activities, meeting different people and going along to events I will have only had on exchange.