Academic experience
I studied 5 courses as part of the french program at IEP. I studied French as a second language, French culture and civilization, making war, history of political ideas and the sociology of the arab-israeli conflict. I found that the french system of education is very different to the Australian one in that the professors didn't try to be as engaging which sometimes made the class drag on. They also don't use powerpoints so it was often hard to follow. Ask for notes from french students!! This will really help you in lectures! Overall, I found my academic french really improved just by sitting and listening to the lecturers. I had one lecturer in particular who was really interesting. 
Although I was on a B2/ C1 level when I started exchange, I didn't find the french courses very hard, they gave us different assesment to the french students so for most of my courses that entailed a short oral exam where you just discussed the course with the lecturer and a lit review. 
Enrolling in the classes was easy, and IEP gave us 2 weeks to try all the classes we wanted before we handed in our final study plan.
Personal experience
I would and do recommend exchange to everyone. Not only do I have friends from all over the world but I also improved my language skills and was able to travel through Europe. I felt that I gained more independence living out of home and budgeting and made amazing memories. Do exchange!!
Accommodation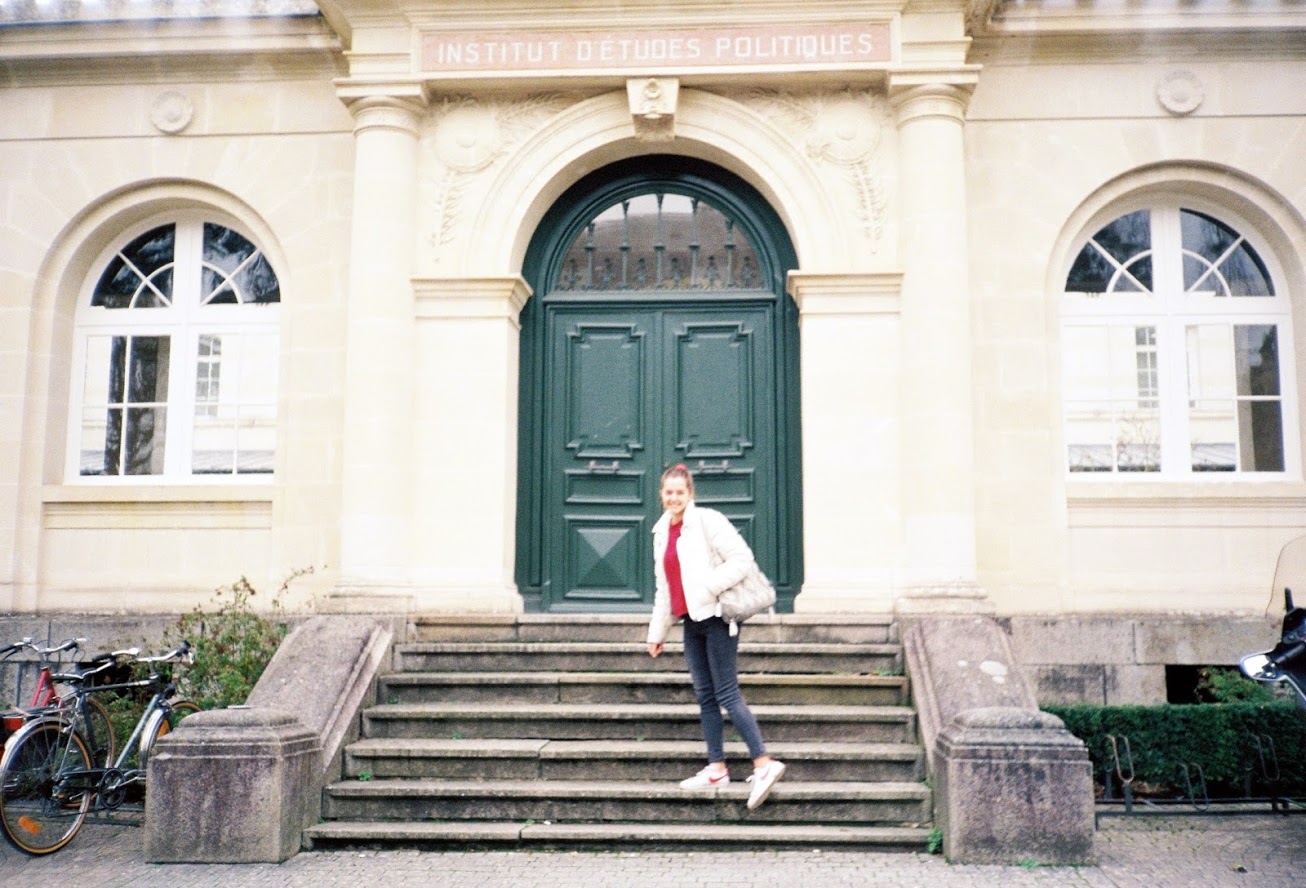 I lived in the student residence, Patton. Patton is really basic (you have to buy everything yourself and the kitchens in particular are very bare) but close to uni and super cheap, which then allows you to spend more money on travelling. Also, a lot of my friends were at Patton as well, so we cooked, hung out and ate together. Another option is to stay in an airbnb for the first few weeks while you find an apartment. This is a bit trickier and more expensive but you get the convinience of having a whole apartment for parties and inviting friends.
Costs
Rent was only 244 euros. I cooked most of my own meals, so I saved money this way. I travelled in all the holidays and before and after exchange and on some weekends and spent about $16 000 all together. Rennes is pretty afforadble compared to Australia so you could do it cheaper if you wanted, especially if you travelled less. 
I had a budget app (Fudget) that I wrote down all my expenses so it held me accountable for spending aimlessly, and because of this I had more money to spend while travelling.
Challenge
Living for 6 months away from my family, my boyfriend and my friends was really tough at times. Homesickness can get the better of you on exchange if you let it, but everyone on exchange is going through the same thing, so lean on your new friends, go out and enjoy the experience while it lasts! 6 months really flies by!
Professional Development
Having international experience in general, especially having studied overseas in a foreign language, looks great to employers. Sciences Po in particular is part of the 'great schools' in France, which are really hard to gain admission to as a French student and therefore looks super impressive to a french employer.
Highlight
My highlight was firstly the friends I made on exchange. I was also lucky enough to take part in the Wintegreat program at IEP (which I highly recommend) where I took intermediate English classes to refugees. 
Another highlight would be the travelling that I was able to do while on exchange. I went to Morocco in April with some exchange friends and that was a big highlight of my trip as we spent 3 days in the Sahara which was incredible.
Top tips
I would recommend to get involved in university life, make friends, push yourself and travel as much as you can, but also make sure you see the country you are doing your exchange in. Rennes is a beautiful city and the people that live in the region, Bretons, have a very different and unique culture to the rest of France, they are super friendly and welcoming and proud of their region, which is beautiful.