Academic experience
I went to Lomonosov Moscow State University (LMSU) in my third year of studying a dual degree Bachelor of Business Management and Arts. My course structure allowed me to have 8 units worth of electives in my Bachelor of Arts degree, which I had saved up in advance specifically for this exchange trip. 
The enrolment process was fairly straightforward. I received my acceptance letter in early December 2018, much earlier than students from previous years, who had discussed their enrolment experience with me. This left ample time for me to apply for my student visa online, and once all the necessary documents were gathered, I could send them off via post to the Russian Consulate in Sydney. I was able to have everything sorted comfortably before my departure in early February.
The class registration process was a little more complicated, but nonetheless manageable. The day after arriving at LMSU, my roommate (also from UQ) and I walked 5-10 minutes from the Main Building to our designated faculty: Факультет Иностранных Языков и Регионоведения (The Faculty of Foreign Languages and Regional Studies). We met the Faculty Director, and submitted documents such as: Passport, Migration Card (received upon entering the country), 4x Passport Photos, Medical Insurance Certificate (provided by UQ), and a certification of HIV-infection test negative result. He then provided us the necessary information to enrol in our classes. Our course was Russian Language, and we had to attend a language proficiency test so that we could be sorted into groups suited to our level. There were five groups (Group 5 was for complete beginners; Group 1 was for the highly advanced). Each group had different types of classes. I was placed in Group 4, which included a range of classes such as: Grammar, Writing, Reading, Vocabulary, and Speaking. This was perfect for me as I was able to cement the foundation of my Russian language skills.  All classes were taught in Russian, which was super beneficial as it kept us constantly exposed to the language.
Personal experience
This exchange trip was particularly special for me, as I come from a Russian family. Since I was born in Australia, and had not visited Russia before, I was able to explore and appreciate my heritage on another level. I met members of my extended family for the first time, and made many friendships with the other international students living in the building, which I will carry with me for the rest of my life. Spending time with everyday Moscovites such as my family relatives allowed me to experience real Russian hospitality and culture. Interacting with the Moscow youth was always fun and fascinating - listening in to their modern slang felt as if they were speaking another language sometimes! I only managed to do a little travelling within the country. I did a weekend trip to Saint Petersburg during April and stayed with a friend living there. Walking around the city and observing the noticeable differences between Russia's two great cities was fantastic. I was constantly exposed to the Russian language in carrying out everyday tasks, and it is difficult to overstate how beneficial this was for my language development. Russia certainly took me out of my comfort zone, and living by oneself and making independent decisions in tough situations has certainly provided me with priceless skills necessary to move through my personal and professional life back home.
Accommodation
Accommodation was provided on campus at the LMSU main building (Главное здание). Together my roommate and I shared a room in sector 'B', which included a private bedroom for both of us along with shared bathroom facilities. The accommodation was VERY cheap for the whole semester, but the state of the rooms were, for lack of a better word, 'Soviet', and in need of renovation. However, it was definitely bearable, and we got used to it after a while. The bedrooms were adequately sized, with a closet to hang up my winter gear and keep my shoes, a cabinet for putting away my personal belongings, and a desk for study. The process to pay for the room required much walking back and forth. Our floor administrator directed us to the other side of the building to sector 'Б', where we were to sign some documents, collect the money in cash as EFTPOS wasn't accepted, and return to deliver the cash.
 
In regards to internet access, there was no wifi, but rather you connected via an internet cord. Our floor administrator directed me to the second floor of sector 'Г', where I met the internet provider who presented me with very cheap options for internet access, to be paid on a monthly basis.  
In terms of food and eating, I remember on my first day buying cutlery and cockery, as I knew there would be kitchen access on my floor should I want to prepare something myself. However, being Russian by heritage and being brought up on Russian food, I was perfectly happy with the food served in the canteen downstairs. It was convenient, time-efficient, and more importantly, certainly very affordable to eat there three times a day. I have no shame in admitting to not using my frying pan even once. Basically, if you like Russian food, you can survive! If not, well, I hope the Russian Babushkas will forgive you. 
Finally, there are free laundry and ironing facilities located in the basement of Sector 'Б'. I had to purchase my own laundry powder and detergent, however.
Costs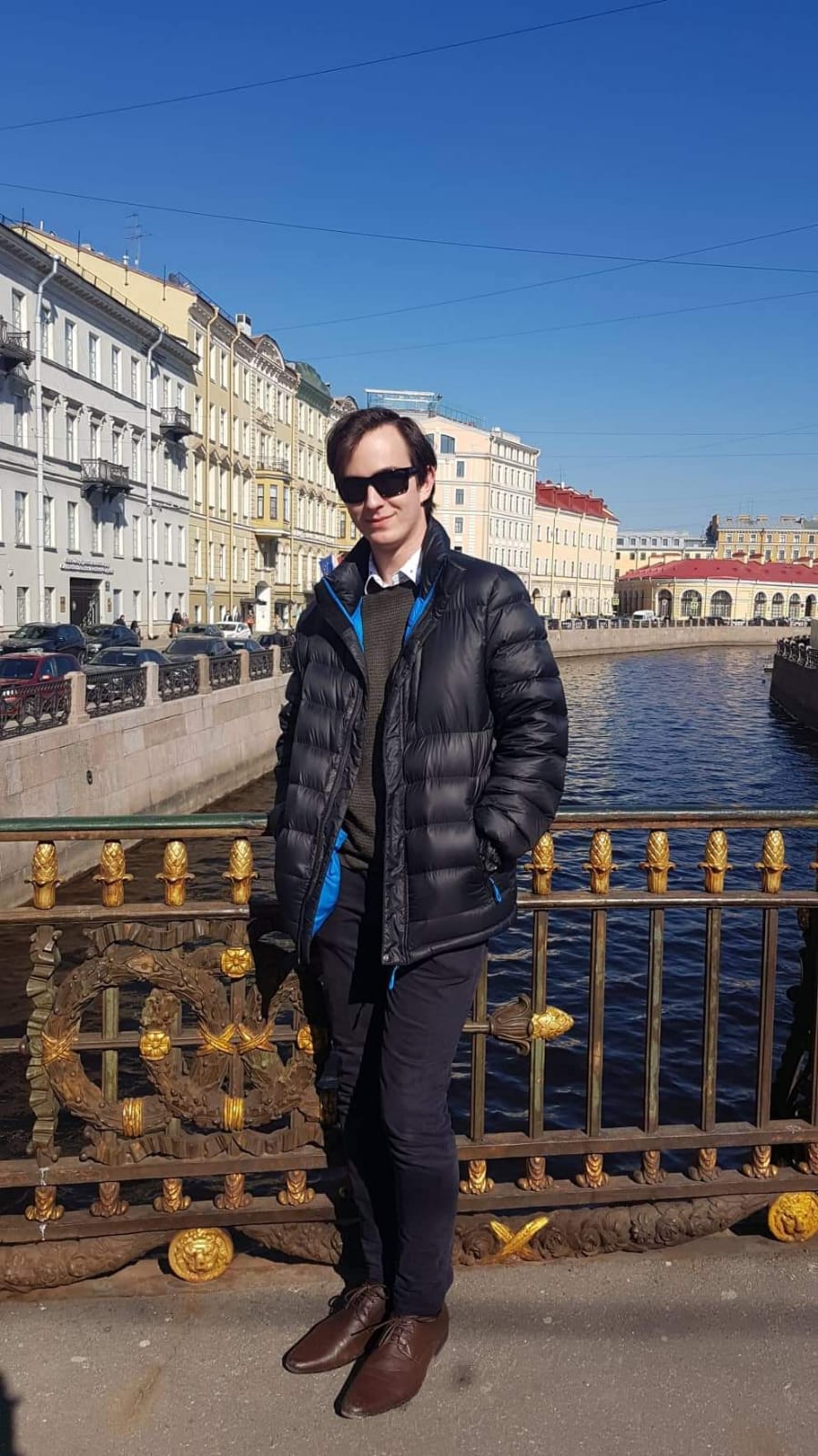 1) Accommodation: The cost for my bedroom was 6,090 roubles (approx $140) for the ENTIRE semester whilst I was there. (Ka-ching!) 
2) Food: For myself, an example of a decent lunch meal at the canteen included soup with a slice of bread for starters, followed by chicken and potatoes with a side salad and drink. If you added a little desert afterwards, it all amounted to approximately 200-300 roubles ($4.5-$7). Don't expect anything extravagant in terms of food quality, but in terms of cost value, I was very happy. Breakfast was even cheaper at approximately 100-150 roubles ($2-$3).
3) Transport: The metro, bus, and tram system are all connected through using the 'Troika' (Тройка) card, much like Brisbane's GoCard system. Each public transport trip, regardless of its length, costs 38 roubles (less than $1) using the card, or 55 roubles (just above $1) for a single trip paper ticket. Furthermore, taxi services are very affordable, should you need to return home late in the evening, for instance. A journey from the university to the city centre will take around 20 minutes and cost around 400-600 roubles ($9-$14). 
4) Internet Access: I paid for a speed of 300 mps, which cost me 300 roubles (approx $6.5) per month. 
5) All-in-all, to live comfortably in Moscow for 5 months I would allocate $6,000-7,000.
Challenge
I found that interacting with Russian mannerisms could be quite intimidating at first. Some locals have a tendency to raise their voice, and they can also be very direct in their speech. This occurred quite a bit during my classes, as well as with other less formal interactions. When this happened, I would feel quite nervous, which in turn affected my ability to speak Russian, and I would make more mistakes. I had to remember that this was all part of the experience of living in a different country, and that these habits were generally not reflective of any negative attitudes to me personally. My teachers in particular were there to help me and wanted to see me improve in my Russian.
Professional Development
As I participated a lot in the international student events, I met a lot of people from all over the world. As such, I learnt how to interact not only with the Russian mannerisms and customs, but with those from France, Germany, Italy etc. Learning how to interact with a large multicultural group was a highly useful skill for me as I want to pursue a career in international relations and diplomacy. I also improved my Russian language skills, which was both a personal and professional goal. Lastly, I feel that I had the most autonomy on this trip that I had ever had, which helped me develop into a more independent and capable individual.
Highlight
Every year, Russia has its annual 'Victory Day' Parade on the 9th of May to commemorate the end of WWII. In addition to the parade is the very symbolic 'Immortal Regiment' (Бессмертный Полк) march. Thousands of civilians walk down Tverskaya Ulitsa (Тверская Улица) whilst holding up pictures of their loved ones who had fought or died in the war. My grandfather fought and lived through the war, but I never had the chance to meet him before he passed. Together with one of my extended family relatives (an incredible 91-year old woman whose husband had also fought and lived through the war), we marched down the street holding up their framed photos in honour of them. Not to mention, standing in the middle of some very proud and patriotic Russian citizens chanting "Oorah! Oorah! Oorah!" was a very powerful experience!
Top tips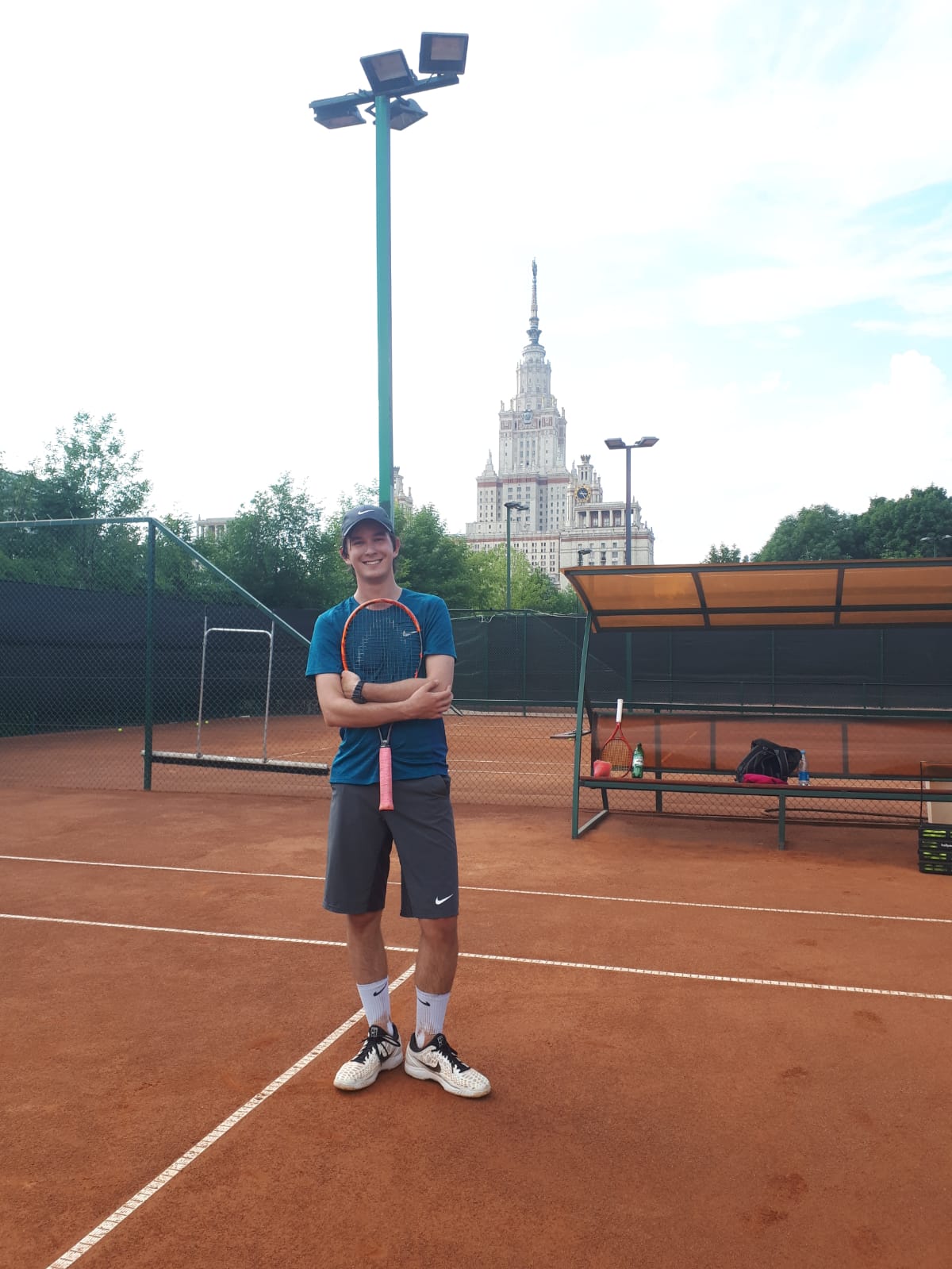 1) Accommodation: Bring your own bed/pillow sheets, and doona cover. A doona, tea towel, pillow, and mattress are provided, but everything else will be your responsibility. Also, there is no fridge included in the room, and the kitchen fridge can be used only by the guards. If you are planning to prepare meals yourself, you may be able to purchase a fridge from departing students that have also lived in the main building. It just means that you will have to sell the fridge before you leave. Finally, I purchased the cheapest clothes rack available (180 roubles/$4) from the supermarket so that I could hang up my laundry to dry in my room once washed. 
2) Laundry Room: It opens from 9am every day except Monday, and since it's free to use, there are lots of students trying to secure a machine. I decided to just arrive half an hour prior to opening and wait in line. That way, I was guaranteed a spot while other students would show up later and have to try to secure a machine only to find out it was taken by someone else.  
3) Ensure that you have a basic understanding of Russian. Despite Moscow being the capital, you will find that there is still a substantial number of people that don't speak any English.
4) Download the 'Yandex' (Яндекс) maps mobile application - the Russian version of Google Maps. It shows real-time footage of the buses on the map arriving at their stops and their routes as well, so you can easily determine which bus will take you to where you need to go. 
5) Purchase a 'Megafon' (Мегафон) sim card when you arrive at the airport. I found that it offered the best deal with unlimited data, which was beneficial since my bedroom didn't have wifi. It costed 600 roubles ($14) per month. 
6) I would recommend opening up a short-term bank account for convenience. I signed up with 'Sberbank' (Сбербанк); there is a centre located down the road from the university main building. Let them know you're a student and only there for a semester, and the set-up will be free of charge. Australian bank cards/travel money cards aren't accepted as a payment method for online purchases in Russia. The bank card was also useful in instances such as paying for taxis and my phone bill through the mobile applications, and I didn't have to worry about having cash on me all the time. The downside was I couldn't transfer between international accounts, and had to endure the process of withdrawing cash from my account and physically topping up my Russian card at an ATM when needed. You can cancel your account before you leave Russia. 
7) A buddy is provided to meet you at the airport when you arrive and help settle you in. Unfortunately, I hadn't received any information regarding this, and only found out through my UQ roommate a couple days prior to my departure from Australia that this was an option. I had to quickly email the LMSU exchange coordinator, and she provided me the details of my buddy with whom I was able to get in touch and confirm our meeting. Basically, make sure your buddy is sorted out to avoid pre-flight stress!
8) I sent multiple postcards back to Australia through the post. If you find that they end up taking a month to arrive, don't worry. They will eventually find their way (most of them anyway...). There is a post office located in the LMSU main building. 
9) Politics is a complex and sensitive issue in Russia. I would advise caution if you choose to approach such topics, particularly with the locals.
10) ENJOY YOURSELF AND HAVE A FANTASTIC TIME! Russia is an incredible country, with a rich history and an amazing culture. Take the time to meet new people. Sometimes, using even a little of your Russian is all it takes for the locals to open up to you and treat you with warm Russian hospitality. Take advantage of the student excursions offered to international students. Moscow has a lot to offer, but travel further if your budget allows it and experience the 'real' Russia. Remember to make the most of YOUR exchange.