Academic experience
I am currently studying a Music degree, Performance major, at UQ. I knew getting credit for core subjects would be difficult, so I saved up my electives and used them for this exchange. 
I took all music subjects at McGill University over their Winter semester (Jan-April) 2019. The music history subjects were specific and engaging and the practical subjects were very rewarding. Being in the chorus of a fully staged opera was awesome and I've made a lot of amazing connections. 
The registration process was a bit of a mess and took me a long time to sort out. It wasn't clear until I was at McGill which subjects were available in the Winter or Fall semester, but thankfully I received approval from the HASS faculty for more subjects than I could take so I was able to be a bit flexible. I couldn't enroll in any of the subjects until I received permission from the lecturer, so there was a lot of backward and forward emailing to receive codes for enrolling online. Before I left Australia I had to send an audition video to the lecturers in charge of the opera course and I wish I had known to do the same for the choruses as all the spots were filled by the time I got to Montreal. 
If you are thinking of doing Music at McGill, first of all, be super prepared and know what you want to do before you leave Australia so you can get on top of auditions etc. I would also recommend going in the Fall semester (September-December) as that's McGill's first semester and there are many more subjects available performance wise. Having said all this, I still had a great time and would definitely go through it all again to have this experience!
Personal experience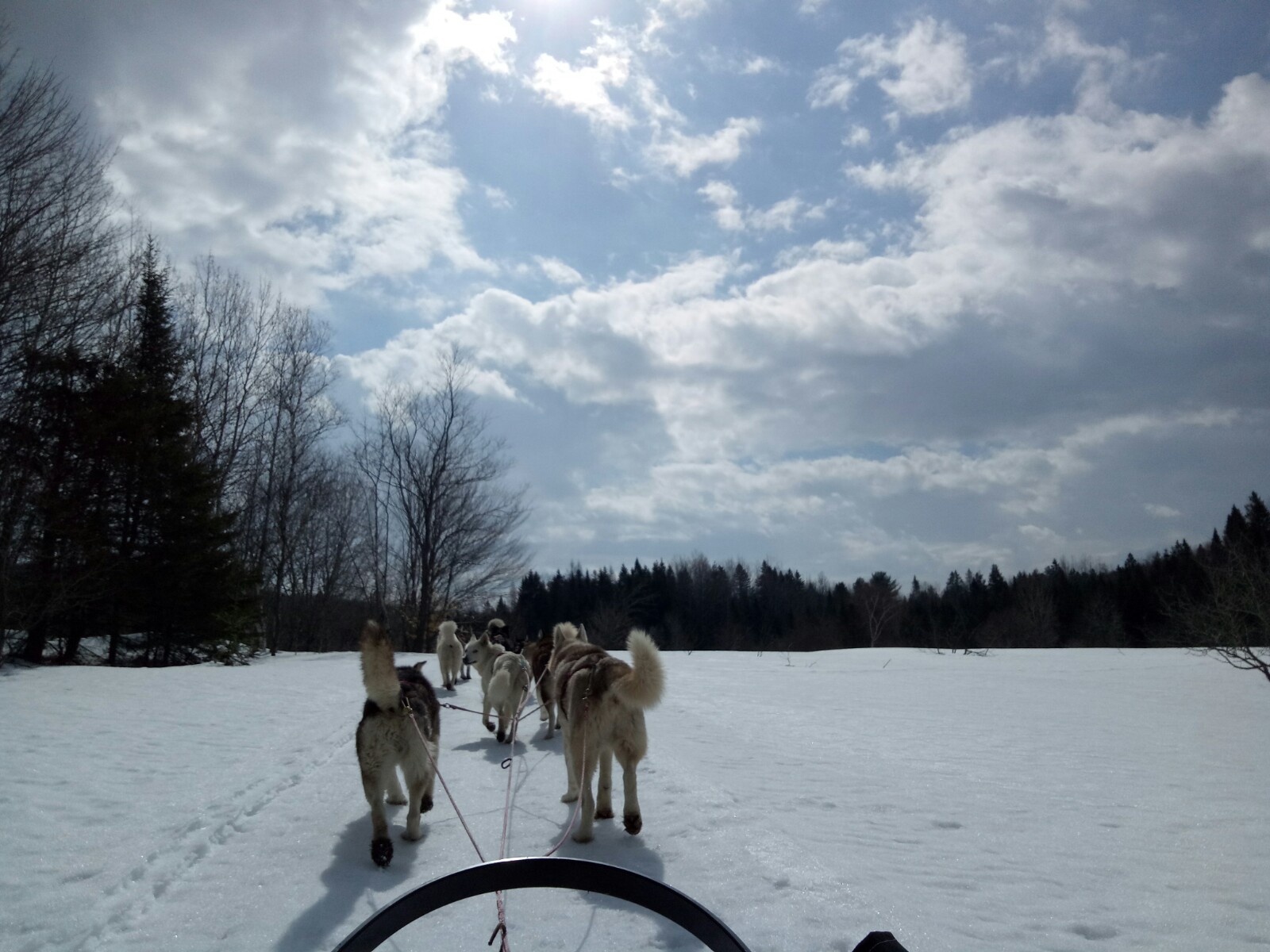 I absolutely loved being a part of the chorus for the Magic Flute, which Opera McGill put on at the Monument National theater. it was an intensive 3 weeks of daily rehearsals sometimes starting at 9am and going until 10pm at night. We had costume fitting, make up tutorials and full dress rehearsals at the theater. It was so immersive and gave me a taste of what a full opera production would include. The quality of the singing and commitment from the other students was impressive and has certainly encouraged me to work harder on my own pieces. I also now get to say I have performed on an international stage :)
Accommodation
I lived off campus for the whole exchange. I found airbnb accommodation in the Plateau for very cheap before I left Australia and shared with the owner. The Plateau is a gorgeous area with Parc la Fontaine nearby and plenty of shops within 5-10min walking distance. A number of other people I met on exchange booked airbnb before they came over for a week or 2 so they had time to find an apartment through a real estate agent and that worked for them. 
McGill university held a couple of meet and greet sessions that allowed us to meet other exchange students. They provided a breakfast a week before classes started and went over things like how to book a doctor's appointment, where to go shopping for food etc. I found it pretty useful and met some people from England and France who became great friends for the whole exchange!
Costs
Everything is fairly comparable to Australia in price. Eating out seems cheaper at first, but once you add taxes and tips it comes out to be a bit more expensive in Montreal, unless you eat exclusively at Tim Hortons or the uni cafeteria, which I don't recommend because Montreal is a city full of culinary delights.
I paid just under CAD$500 for rent every month, $50-$60 a week on groceries. I kept forgetting to buy a monthly pass for public transport, but if you remember it's around $60 a month (buy it on the first day of the month to get your money's worth). There are so many things to see and do in Montreal and the surrounding area so I would recommend putting aside a good chunk of money for exploring and having fun. I did a weekend trip to Quebec City, Ottawa, Toronto, and went dog sledding (amazing!! 100% recommend if you like dogs). I wish I'd been able to do more, so the more you can save the better! I would recommend $5K-$6K for the semester to live comfortably. Also, if you can, budget to explore the country once the semester finishes. Each city is so culturally diverse and worth a visit. I spent almost 3 months after the semester traveling to the Niagara region, hiring a van and driving through the Rockies and visiting Vancouver and Vancouver Island. I met so many interesting locals and got to see what Canada was like over 3 seasons.
Challenge
Before I came to Montreal the amount of French spoken in the city was really downplayed. In the city centre and McGill area everyone can speak English, but get into the Plateau, Mile End or suburbs further afield and you need at least a little bit of French to get by. I took some lessons through SSMU (student society) and that helped me order food and get by in the shops.
Professional Development
I feel this exchange has been so incredibly beneficial for my professional development. Being a classical singer and in the music industry, many performance opportunities arise because of who you know. I have now met people working in the opera industry throughout North America and studied with world renown singers and directors. I was also lucky enough to be accepted into the Opera Performance subject, which allowed me to be in the chorus of a fully staged production of the Magic Flute and attend workshops and master classes.
Highlight
There were so many highlights on this exchange:
- Being rugged up at home, sipping a hot drink while outside was -26deg and snowing. 
- Spending a whole day on a dog sledding farm; harnessing the dogs up and sledding through forests, tapping maple trees and tasting fresh maple syrup. 
- Ice skating 7.8km down the canal in Ottawa. 
- Being a part of an opera with amazing staging, costuming and makeup. 
- Eating a warm beaver tail at the Bonhomme Winter Festival in Quebec City.
- Singing a 30 minute recital to all my friends at the end of the semester.
Top tips
- Learn some French before you go! It will go a long way with the locals 
- Prepare to be incredibly cold in winter with lots of ice on the walkways. There were many days where the temperature was -15deg, but the wind factor brought it down to -23deg. Get a good coat, waterproof shoes and accessorize (scarf, beanie and gloves). 
- Following point 2, go to op shops for your winter gear. I went to a second hand clothing store on Mont Royal Ave in the Plateau and got a warm ski jacket for $17. Was perfect! 
- Go to the clubs night and sign up to as many clubs as you can. I joined the Outdoor Club, Yoga, Board games group and heaps more that I didn't end up going to, but it was a great way to meet like minded people and make friends. They also organise cheap trips out of the city.
- Coffee is no good in Canada. They usually only have filtered coffee. However I did manage to find a few gems in my desperate search for a good latte - if you can find le Myriade Cafe on St Denis, or Cafe Melbourne on St Laurent they make a pretty good coffee. 
- If you are gluten free and dairy free like me then you have to try a bakery in Little Italy called Boulangerie le Marquis. I still dream about their apple danish and vanilla slice.