Academic experience
I did a mix of tourism, marketing and events Courses (or Modules as the University of Surrey likes to call them) whilst I was studying. They included MAN2131 Issues in International Event Management, MAN3089 Marketing in the Digital Environment, MAN3106 Marketing Strategy and MAN3141 Strategic Brand Management in Tourism. 
In terms of the academic system at Surrey, for me it was really similar to UQ... if not simpler. For example, I only had two pieces of assessment for each one of my Modules, and the Uni has seminars and lectures similar to the BMan/BIHTM Degree at UQ. Furthermore, the enrolment process was really easy because the University did that all for us.  
The main challenge for me really was just trying to find course equivalents at Surrey. This was mainly because I had limited subjects left to complete my degree. However, I persevered because I knew I'd regret giving up the experience to study abroad and it all worked out in the end!
Personal experience
I gained A LOT of life experience and had even more experiences whilst abroad. This was the first time I had moved out of home so that in itself was an experience... especially when living in a two-story house with 20 people! In the end the bottom floor really just kept to themselves but even then, with 10 people it was so interesting to see however everything just fell into place. It was great! I also travelling to 14 countries whilst abroad and I definitely recommend travelling as much as you can while you're close to Europe. Not only that, the friends you meet whilst travelling and studying are friends you wouldn't meet anywhere else. It sounds so cliche but I truly made friends for life.
Accommodation
I definitely recommend living on campus! I lived in Band D accommodation (so I had an en-suite) on Stag Hill Campus. The reason I wanted to live on campus was mainly because I knew my time there would be short so I wanted to be as immersed in University culture as much as possible. Other than the perks of being close to University, you are also a 15 minute walk to the town centre and a 10 minute walk to the train station which is great for all your weekend trips and holidays.  I submitted my application but also sent an email to the University's accommodation team just letting them know I was from Australia, only there for the semester, and would be really appreciative if I could be given a place on campus so I could get the most out of my experience. 
The other options are to live at Manor Park or Hazel Farm. Manor Park was 15 minutes away by bus and you have to pay to get to/from Uni and the town centre. And I would strongly suggest not living at Hazel Farm. The fact they give students free transport to and from Hazel Farm sums up how far away it is from campus.
Costs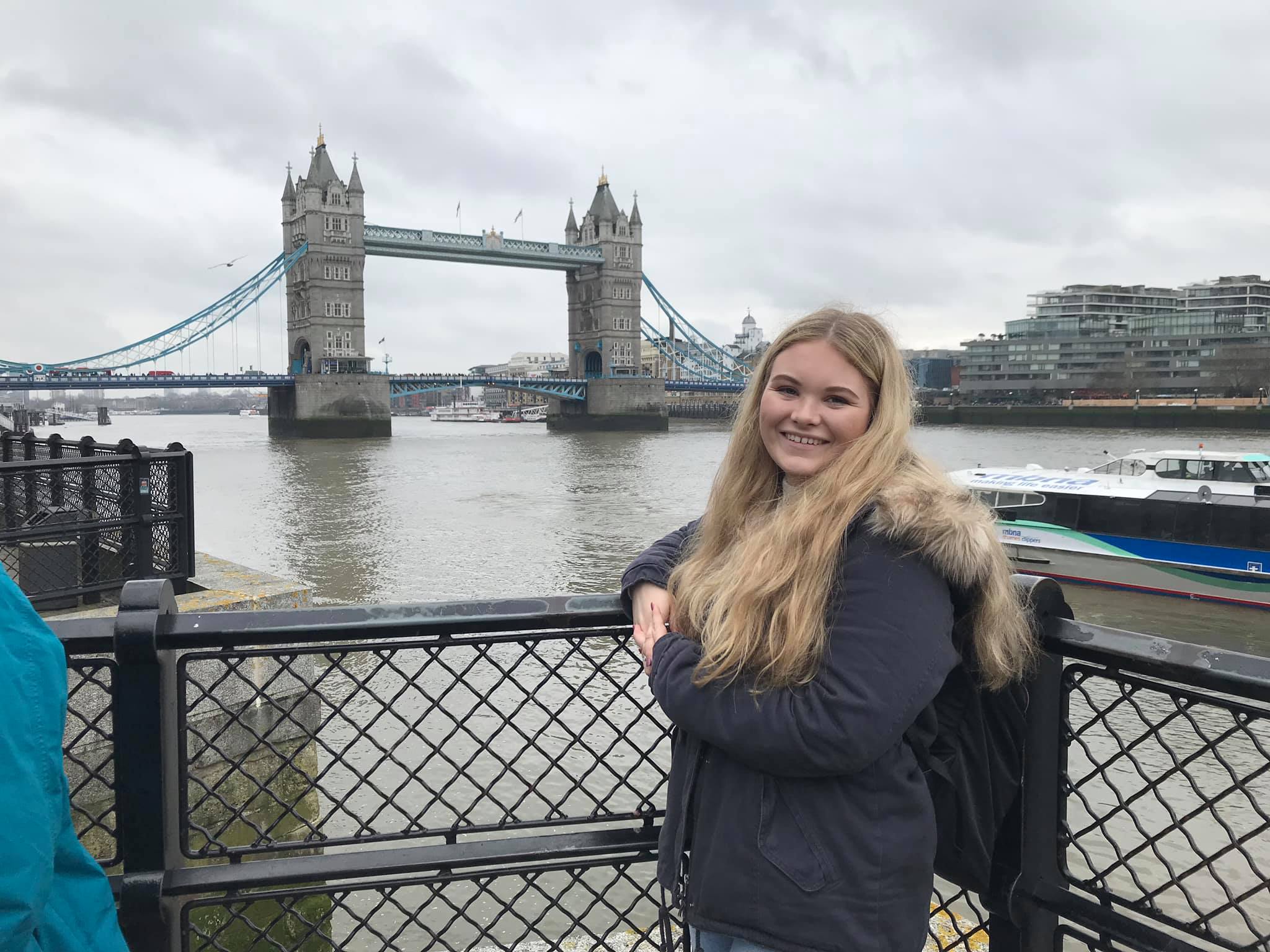 So rent for me in Australian dollars was close to $6,000 for the semester which included wifi, electricity and water as well as a cleaner for the kitchen/hallway. 
I probably spent about $160 on food each fortnight. When I shopped, I planned out my meals and the ingredients I would need so nothing was every really wasted. Not only that, all of April was a holiday so I didn't do any grocery shopping in April because I was travelling. 
My main form of entertainment at University was Rubix and other night clubs in the town which, unlike the Valley, do charge entry fees of about $8-$10. I probably went out twice a month whilst at Surrey. Other than that, my house mates and I tried to do a monthly meal together either out in the town or by cooking a meal at home. We also went to London a few weekends and Thorpe Park. It's hard to say exactly how much to put towards entertainment but I'd say budget for about $150 a month. It really depends what type of things you're interested in though. 
In terms of travel, there are a lot of options! I flew to most places I went to but if you book at least a month in advance with the budget airlines (e.g. RyanAir, Vueling, Easy Jet, Aer Lingus) and trains to the airport you will get the prices cheaper than if you book closer to your leave date. Other than that, FlixBus does travel from London to Europe and if you're into overnight bus rides I would recommend! I paid $47 for an overnight bus trip to Germany (about 12 hours). And then once you're in Europe, you can FlixBus basically everywhere. I also ONLY stayed in hostels. Great way to save money and meet new people!  
Overall, I spent about $19,000 on exchange. But if you are just looking to stay in the UK, pay your rent and buy groceries, I'd say $12,000 would be enough for 6 months.
Challenge
For me, the biggest challenge was during my first two weeks. My travel money card wasn't working, my heater wasn't working and I was so jetlagged. I really just wanted to stay in my room the whole time and sleep. I let this two weeks just run their course but tried to get out of my room as much as possible!!! And don't feel silly for calling your family, that's what family is for.
Professional Development
As I am studying a tourism degree, this experience was truly essential for me to be able to get a better understanding of the industry. Apart from that, the courses I took at the University of Surrey were really hands on and it was a great learning experience! I had to chance to develop a marketing plan for Guildford which we presented to the local council board members. Not only that, I had the chance to experience VR and AR technologies with a company that develops AR experiences for Universal Studios. These experiences I have used in assignments and interviews since! Not only that, but my patience, communication, ability to work in teams, adaptability, organisation and cultural awareness skills have significantly improved which are all skills I can use the workforce.
Highlight
Once again this is so cringe but a highlight for was honestly the people I met during my travels and at University. I really learned how small the world is and how similar different cultures are. I never thought I would be talking about the "skoobie" trend and the "Greek gladiator" sandal trend with people who live on the other side of the world but apparently trends spread pretty quickly. I had the time of my life with my house mates and am looking forward to my next trip (and dinner date at Spoons) with them!
Top tips
#1 would be to get your travel insurance sorted before you go. Even if you don't know what countries you're going to, see if you can get some sort of comprehensive policy. 
#2 By the UK Short-term Visa before you leave Australia! It took about 3 weeks and saved me the hassle of bringing documents in and out of England when I travelled.
#3 Buy the £10 a month Voxi Sim Card from Voda Phone as soon as you can! I Every country I went to, I had unlimited access to all social media, calls to the UK, and for an extra £3/month calls to other countries.
 
#4 Go to the reception at the University to see if they have left over cooking utensils before buying some!!! 
#5 Register at the doctor's surgery on campus before leaving Australia!
#6 Go to Rubix at least once! 
#7 Wetherspoons (Spoons) has the cheapest food and drink! 
#8 Book St. Patricks Day AT LEAST a month in advance!!! I booked it the week before and let's just say my hostel room with 6 people was the price of a decent hotel room at the Gold Coast.