Academic experience
I thought I should start with why I chose UCD as my host university. Unlike a lot of people I had spoken to, I never had a specific place in mind for where I wanted to go on exchange, but I had a few criteria in mind. These include: to be in Europe, more specifically, to be on mainland Europe (so I could easily catch buses and trains to neighbouring countries), be in a country that didn't speak English as a first language (for a bit of a cultural difference), had nice weather (sun makes me happy!) and to be in a college-style accommodation where meals were in big dining halls (to be able to meet others easily). So yes I know what you're thinking and as was I – how did I end up going to Dublin? Well, unfortunately, there was a specific engineering design course I needed to do and UCD ended up being one of my only viable options. I'll expand more on my experience with the lack of these elements later on.
I studied a reduced load of a three course equivalence (5 courses). The courses I took were CVEN40050 (Structural Design), CVEN40080 (Hydraulic Engineering Design), CVEN40210 (Geotechnical engineering) and two electives (Ireland Uncovered and Chinese). As denoted by the course codes, these were in fact second semester 4th year and masters courses, which I was completing in first semester of my 3rd year. Despite this, I found the level of difficultly to be very similar to what I had experienced at UQ. Most of the courses had assignments with very little weighting during the semester and finals of 70-90% weighting. This was probably the most challenging part of UCD's academic system. It should also be noted that where 50% is a pass at UQ, it is only 40% at UCD.
The lectures weren't recorded but my class sizes were really small and intimate (on average 20 people), which was great, meaning that most of the lecture notes were printed out for us and the lecturers knew my name. I found all of my lecturers to be very approachable and really wanted to help when I had questions with assignments, especially as I was an exchange student and hadn't done some of the prerequisite courses. The engineering department at UCD also offered a lot of support, especially with timetabling and the changing of subjects.
Personal experience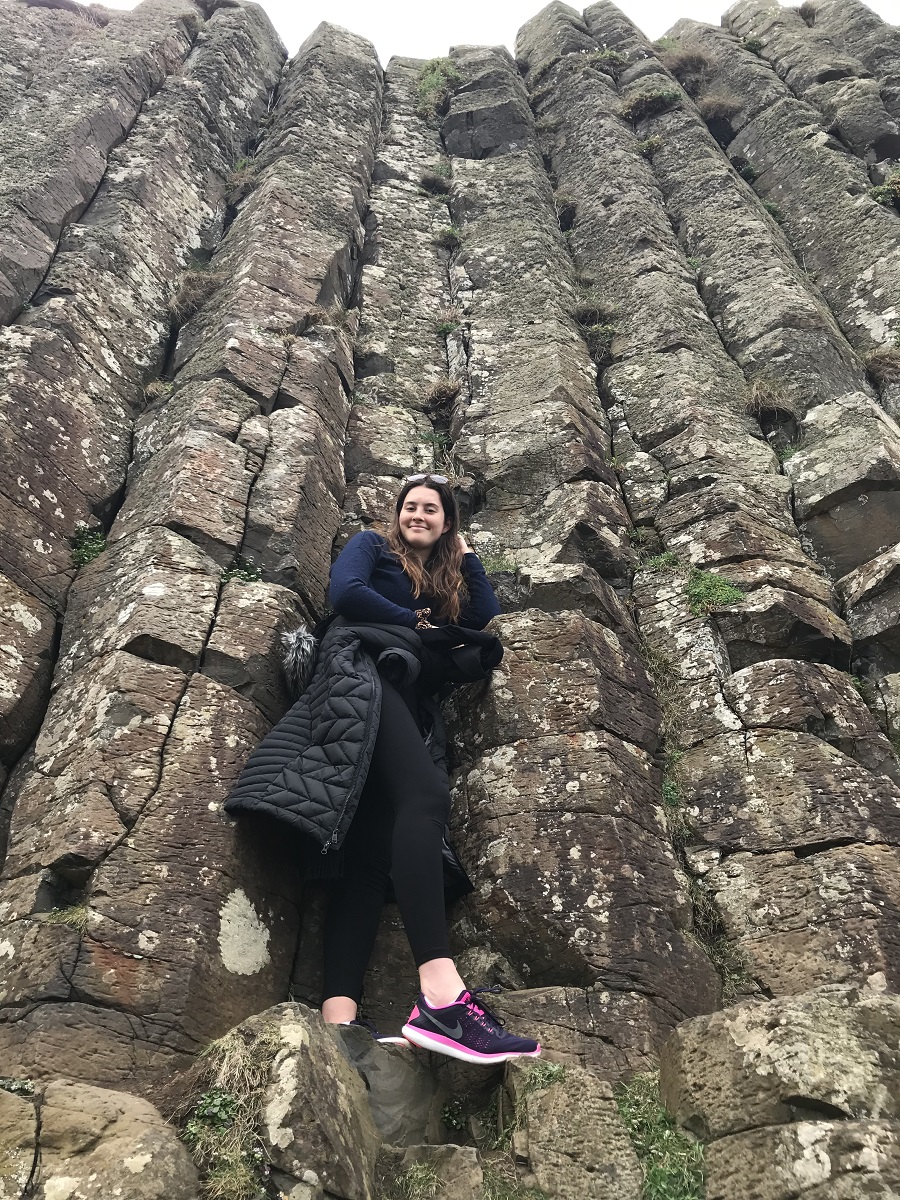 As I described above, with my initial "perfect exchange university" expectations not being met, I was forced to take the experience head on and make the most of what I got. I still don't think that pubs and rolling green fields are really "my thing" but I had an absolute blast and I wouldn't change a thing about my exchange! During the semester, I made the most of having Fridays off and travelled almost every weekend, either within Ireland on a Paddy-wagon tour or overseas on very cheap Ryanair flights.
I met so many people from around the world and made some life-long friends who I got to travel with, including many Europeans who I later visited in their home countries while travelling!
As the semester finished in mid-May, I got to make the most of euro-summer in Italy, Greece and Turkey, 3 countries that had been on my bucket list, before the major tourist season
Accommodation
I was lucky to secure on-campus accommodation in Ashfield (the newest accommodation building at the time). I was very pleased with this residence and believe it is the best place to be on campus. You pay extra for having your own bathroom but with the extra space and modern facilities included, I definitely think it's worth it.
I was initially nervous about the fact that I wasn't going to be in halls of residence and thus find it difficult to make friends but we could host friends in our communal kitchen/living space. It's a very international university with a large proportion of Erasmus and international students, so most of the students in on-campus accommodation are like-minded exchange students too.
Costs
I would consider Dublin to be a more expensive place than Brisbane. With flights and Dublin accommodation booked prior to leaving for approximately €1000 and €4000 respectively, I spent a further €2500 whilst in Dublin as spending money. This includes weekend trips (excluding my 2 week mid-sem break), groceries and everything in between. The public transport was surprisingly very expensive, and despite living on campus and going to the city only once or twice a week, I spent approx. €150 on my leap card. I saved money by doing a big LIDL grocery shop once every 2 weeks and meal prepping, but this was only possible due to the large fridge space offered in my residence.
Overall, it really depends on how much travel you wish to do, as to how much is appropriate to budget. I would consider myself to be a fairly good saver so most people would probably want to have more spending money than what I spent, especially if they want to go out a lot.
Challenge
The only challenge I can really think of that I faced, was before I even arrived, when dealing with the nerves of leaving my familiar home to a city for six months which I would have never thought about visiting. As soon as I arrived, I instantly realised that I had built it up in my head and it was even better than life back home.
I believe that the process of organising exchange is the hardest part, yet obviously so worth it. There is a lot of research to do and busy advisors to get approval from so don't wait to complete your application on the due date! Also, if you leave exchange until later in your degree like I did, it is often hard to find the corresponding courses you need.
Professional Development
Being immersed in different cultures, surrounded by different language and eating different foods are all some of the best parts of travelling. It has made me more independent and as simple as it sounds, more confident making friends. Having to cook and organise myself was also a big change from living at home in Brisbane so I think exchange was a great step in between living at home and moving out.
Highlight
It's impossible to pick just one as there were so many experiences that I had whilst on exchange that made it so memorable and enjoyable. From the wine and cheese nights we had as a group of UQ students in Merville residence, to a road trip through Bulgaria, to weekend trips to London, there are so many memories to choose from.
Top tips
-Go in semester 1, that way you get to stay for European summer with your new (or old) friends you made, see the seasons change and weather get better and spend most of your year in the summer
-Travel whenever you can (weekends, before and after semester, and during the midsem break)
-Don't pack too much-I don't consider myself much of a shopper, but I seriously under-estimated how much I would want to buy whilst over there as well as how many unnecessary items I brought with me which I didn't use. It was very hard to carry it all back!
-Get a good phone with lots of storage and a really great camera- I wish I had thought of this earlier
-Download the app Google trips and download offline google maps when you don't have phone reception. 
-Try not to book the bottom level of your residence (apartments 1-3) as people are able to see into your apartment
-Go to the events put on by Reslife! They have lots of free food and are a fun way to meet people
-Get the Bankwest credit card (I'm sure other international credit cards would also be good)-from my research they have a much more attractive exchange rate than travel money cards.