Academic experience
As a software engineering student, during my exchange at the University of Waterloo I studied one computer science and three computer engineering courses. 
CS341 [Algorithms] COMP4500
ECE316 [Probability Theory and Statistics] STAT2203
ECE358 [Computer Networks] COMS3200
ECE409 [Cryptography and System Security] COMS3000
Two things to note with enrolments at the University of Waterloo are:
1. Full-Time Equivalents
As UW's 'full-time load' is five courses, if you wish to obtain a full-time load of equivalent courses (i.e. four courses) at UQ, you must complete five at the University of Waterloo. I was initially enrolled in five courses but dropped a philosophy course due to workload constraints, meaning I completed four courses but only received three courses of equivalent credit. I recommend saving electives for exchange to ensure a semester that gets you the credits you need, while still allowing for a timetable which suits the social aspects of exchange.
2. Software Engineering at UW
If you are a Software Engineering student, you must be aware of the distinction between 'engineering' and 'computer science' courses. Computer Science is under the Faculty of Mathematics at Waterloo, and as I was in the Faculty of Engineering, I had to obtain personal enrolment overrides from CS coordinators to permit entrance into any CS course. This led to me doing primarily ECE [Electrical and Computer Engineering] courses which felt like typical CSSE/COMP courses with more theory and less programming. The difference between these faculties led to me being unable to sign-on to my courses during their timetable schedule releases, and not knowing what courses I was doing until the week before classes began.
Studying abroad was very challenging and rewarding, no lectures are recorded at UW and the amount of in-class content posted online varied heavily between courses so I recommend photographing the board before it gets wiped clean. My lectures and tutorials were structured similarly to UQ but had higher rates of student engagement. The assessment structure was similar to UQ, with the courses typically having three to five assignments, as well as a midsemester and final exam.
Personal experience
Due to some social events being set up for engineering exchange students in the first week of term, I became friends with a number of other exchange/international students and spent my term with them or with other domestic students I met in my classes. As a student city, Waterloo provides a fun and interesting experience for an exchange student as you'll always find something to do on any given day. Throughout the term I travelled to New York City, Toronto, Ottawa and some other areas in Ontario. After exchange, I spent three weeks between Quebec City and Montreal before travelling down the west coast of Europe. Going on exchange helped me to become more proactive and socially extroverted, as being in a country without knowing anyone is a "get out what you put in" experience.
Accommodation
I lived in a suite (private rooms with a shared kitchen) at UWP [University of Waterloo Place] which is incredibly close to the engineering building and food plaza. Although UWP is not the flashiest accommodation, I'd still recommend it to engineers and any other faculty which operates in the nearby buildings. If you don't care about a private room or a clean kitchen, I would suggest 'WCRI' which is student housing separate from the university in a similar area. It is heavily populated by other exchange/international students and had a lot of events but as a result the communal areas (kitchen, common room etc) were usually very dirty.
Costs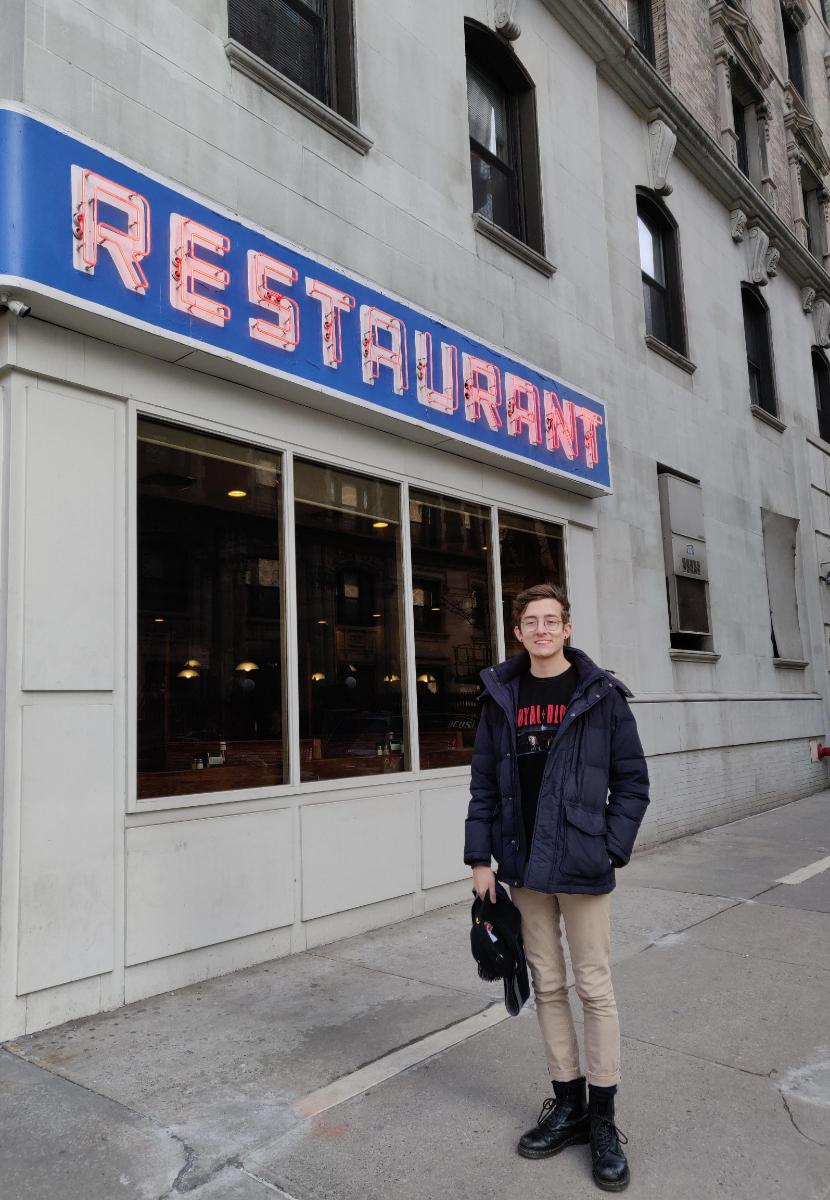 The residence and student fees cost me around $2500-$3000 for the semester, which includes utilities, public transportation (free with your student card) and internet. There is also a new light-rail system at UW which is free for students and can take you directly from the university to the downtown area. If you want to travel around Ontario and Quebec, I suggest using the VIA train over the Greyhound whenever possible, as it is more reliable and comfortable, with both usually costing around $50 between each city.
Challenge
The mots challenging aspect of exchange for me was relearning how to study without the materials I am accustomed to at UQ. This was most prevalent in my statistics course, which posted no notes or final exams and consisted of one 40% midterm and one 60% final. I overcame this challenge by being more proactive in hunting down my own resources and materials to study from.
Professional Development
Being on exchange helped me to further develop the skill of being adaptible and versatile in working and social environments. Not knowing anyone while travelling overseas forces you to move outside of your comfort zone in order to get the most out of exchange. The courses I took were also interesting and helped to further develop my mathematical and enginerring skillset (especially ECE409 and CS341).
Highlight
The highlights of my experience was travelling to NYC during the midsem break, getting a log-cabin with other exchange students and travelling Quebec solo after the exchange ended.
Top tips
My advice would be to be vocal in the first weeks of lectures, as domestic students will recognise an accent and be more likely to start/join conversations with you after class.