Academic experience
Whilst on exchange in Ireland I continued to study courses that corresponded with my majors. I really enjoyed doing this as I got to experience how my majors were taught in Ireland and notice the differences/similarities. Rather than studying 4 subjects, however, you have to study 6 subjects at UCD. This was no problem though as the hours came to around the same as they did at UQ. I did struggle, however, that every second week the tutorial timetable changed so I had to remember that each week! I really enjoyed, however, that the classes were quite small and felt quite intimate.
Personal experience
My exchange in Ireland was amazing. I met friendships for a lifetime and am already planning new travels with the people I met. Being in Ireland not only did I get to explore the whole of the country given that it was a lot smaller than Australia, but you also had the bonus of very cheap European flights! This included 30 euro flights to London return! I know have connections throughout Europe and have gained larger confidence in
meeting new people and experiencing different places!
Accommodation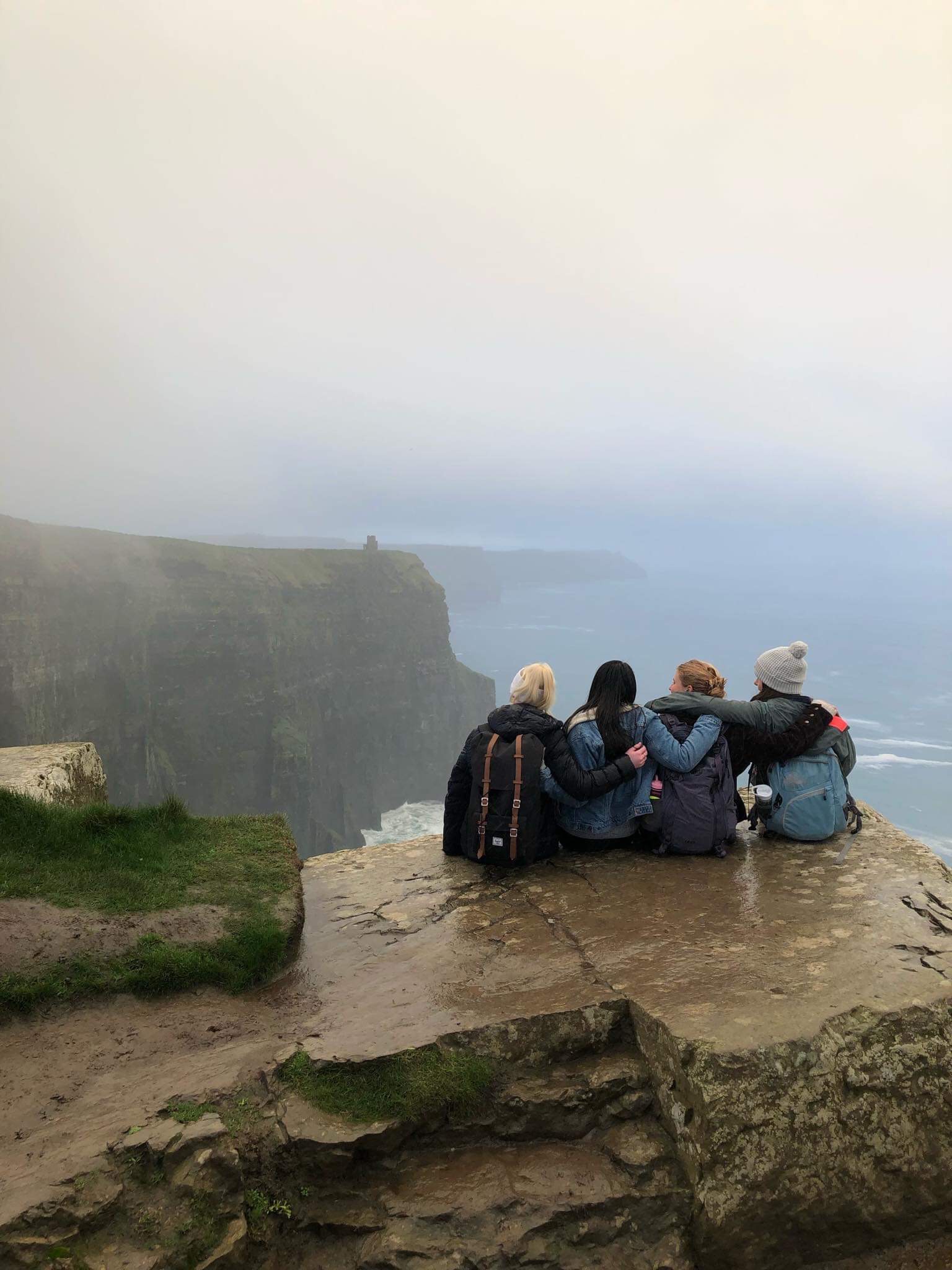 I lived off campus in a student accommodation block in the city. I decided to do this as I could therefore easily go out to the Dublin city as well as most of the major Dublin highlights. This was great as not only did I make a really close group of friends at the accommodation but I met some awesome house mates! Future students should know that if you stay on campus at UCD it is quite far form the city, so it took a little time to get to uni each day, but there are lots of UCD kids staying around the city! Also the campus life isn't the same as college life at UQ but rather hall/apartment style.
Costs
Ireland is quite expensive - especially the beer! However, you can be smart about it. I was very happy with the cheapness of other European places and spend 7 months aways, visiting over 9 countries and spent around 8000-10000 for the seven months. If you travelled less, however, or only spend 5 months over you could save some more money for that. Thus,whilst food and drink was quite expensive travel was not.
Challenge
The biggest challenge was the weather! Although it was fine and different at first, by the end when it was getting to summer it was still over cast and cold! But you have to learn to accept it and on those sunny days make the most of them and go outside to enjoy it!
Professional Development
I have definitely gained further independence and learnt how to manage various challenges through this exchange. I have met people of the lifetime and it honestly taught me to relax and enjoy life! Take the experiences that come!
Highlight
I had so many amazing highlights on my trip. During the mid-sem holidays 5 of us went camper vanning around Ireland and had the best time! It doesn't get better than exploring the unknown country side, laughing around the campfire at night and meeting various people along the way! 10 of us also went to Bulgaria on a snowboarding trip which was so so cheap and fun! Amazing trip to do with new people. A final highlight was hiking in Norway. We borrowed a tent and hiked mountains in the country camping on the top. Words cannot explain how beautiful the country is. 
Joining UCD clubs such as the surf club and the mountaineering club was also an amazing experience, going away with Irish people and doing the activities you love!
Top tips
Take any opportunity that comes to you! You are a new person on exchange - say hi to everyone, join societies and travel whenever you have the opportunity!