Academic experience
I studied 5 courses, in English, on exchange that were each worth 6 ECTS each. The courses I studied were International Finance, Portfolio Management and Investments, Financial Derivatives an Risk Management, Corporate Finance and Mergers and Acquisitions. Studying at Universidad Pontificia Comillas was a very different experience to studying at UQ. The courses were structured more like our high school classes – around 30 students in a room with a teacher that you see every other day and attendance is usually compulsory or at least contributes to 15% of your grade. The university has two campuses, ICADE, which is located in Malasana, teaches business and law courses which also has ICAI next door which teaches engineering, and the Cantoblanco campus that is about 1 hr outside of the city and teaches humanities and social sciences. I had a mix of courses with exchange students and Spanish students doing a bilingual degree – the courses labelled "Spanish Diploma" indicate that the course is catered towards exchange students and if it says something like "E2 Bilingue" it is a course catered towards Spanish students. I found it a bit difficult to do independent learning overseas, due to not many resources being available online, and it being necessary to attend class. The upside of a slightly less structured environment was that the assignments were a bit easier, with a lot of it being left up to interpretation.
Personal experience
I was lucky enough to live with a lot of other foreign exchange students coming from Denmark, the Netherlands, France, Italy, South Korea, Chile, Spain and Canada. I thoroughly forming friendships with them and learning more about their cultures and how that has affected their view on life. Learning about the different lifestyles and mindsets of people around the world was an invaluable experience. I travelled to Oxford, Geneva, Milan, Copenhagen, Sevilla, Lisbon, Paris and Zaragoza whilst on exchange, and I definitely would recommend spending your weekends travelling if you can, especially if you have friends you can stay with.
Accommodation
Universidad Pontificia Comillas didn't provide on-campus accommodation, so I found an apartment very close to the ICADE campus. I lived in a flat with 10 other people, most of which were other exchange/Erasmus students. The university had recommended an agency called Student Global Relocation to find housing through, however I found that the apartments available on that site were a bit expensive in comparison to other venues. I found my apartment through Idealista and booked through an agency called Erasmusflats. I know a few people that had less "official" contracts with landlords, paying cash in hand, which I would probably would recommend as I had issues with my agency getting my deposit back, them confiscating wifi and overall not replying to messages when we raised concerns about the apartment. Some avenues for finding accommodation would be Idealista, Spotahome, Facebook groups like Madrid Housing and Whatsapp groups.
Costs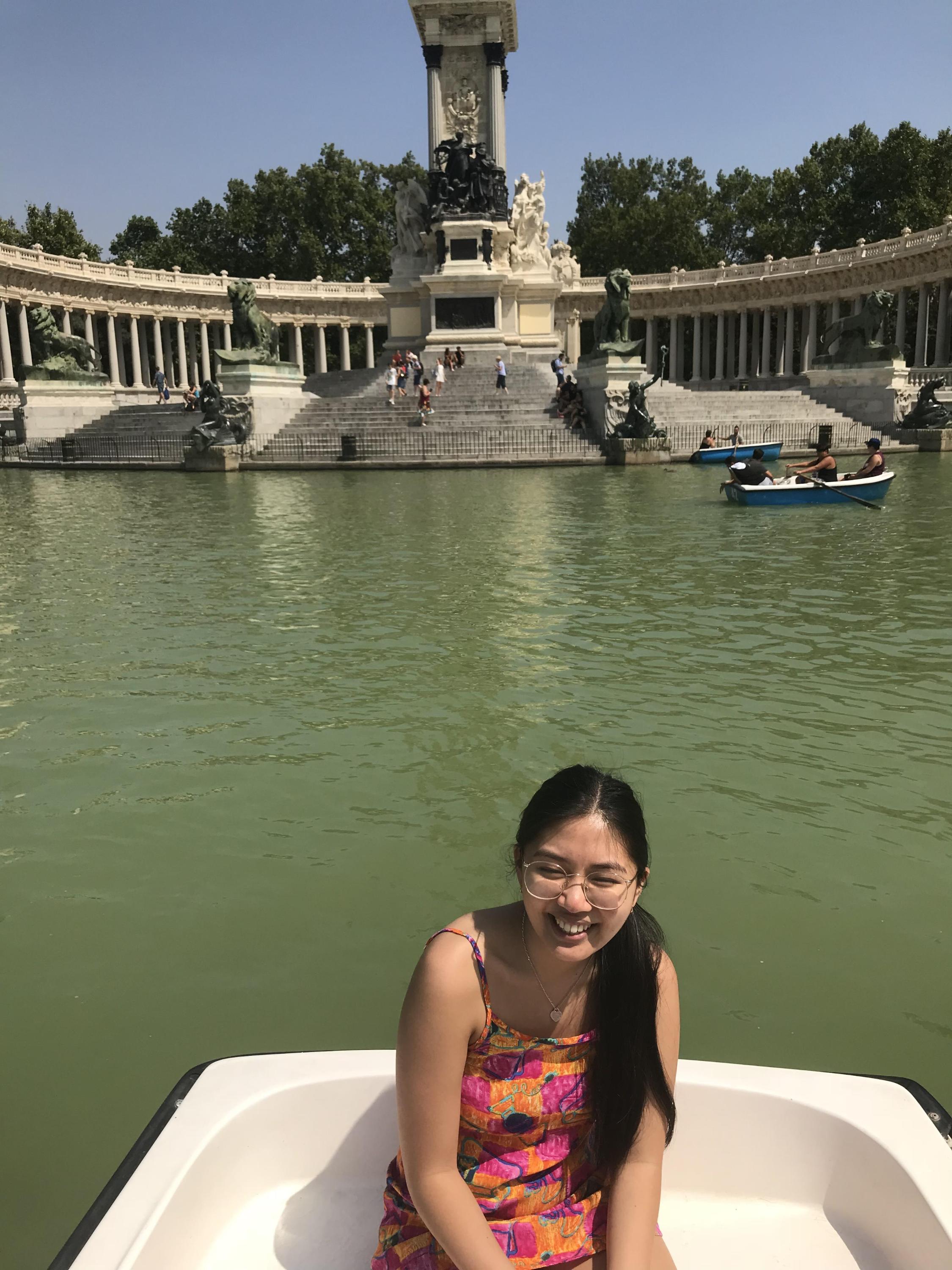 My rent was 550 euros/month with bills included, which I think was a pretty standard price for the Malasana area as well as arriving in September. The rent seems to really increase in September due to this being the beginning of the schooling year in Madrid, I think you could probably find a cheaper room if you're starting your semester in January. I probably spent 30 euros/week on groceries and the same for eating/drinking out, because food and especially alcohol is much cheaper in Madrid than it is in Brisbane. Transport wise, the metro system is probably one of the best in Europe, and if you're under 25 you can get a pass where you pay 20 euros/month and are able to travel anywhere on the metro/bus/cercanias lines – which is especially helpful if you're going to the Cantoblanco campus. I spent around $2000 travelling around Europe for airbnbs and flights, whilst also having a few trips with free accommodation. Overall, I probably spent $15000 on my whole exchange.
Challenge
The biggest challenge during my exchange was probably the language barrier. I went over having only done half a semester of IML beginner Spanish, and some duolingo knowledge under my belt, so at first it was very difficult. Spain isn't one of those countries where everyone speaks English, so it was important for me to learn a few basic phrases/words to be able to communicate and navigate my way around. Luckily, I had a few friends that knew a lot more Spanish than me that could help as well. Universidad Pontificia Comillas does offer free Spanish lessons for exchange students worth 5 ECTS which I would probably recommend doing if you can fit it in
Professional Development
I think the main skill I developed was quick thinking. There were many instances where something went wrong while I was travelling and being able to think quickly of a solution and not get overwhelmed with stress was an important skill that I think will benefit me in a professional and personal environment.
Highlight
Some of the highlights of my experience would be the connections I made with people while overseas, both from Brisbane and abroad. Also, being able to visit some friends I haven't seen in a while that were located in Europe was definitely special.
Top tips
My advice to other students considering going to Universidad Pontificia Comillas would be that it is always good to be prepared, but remember to stay open minded as things change, or can get delayed, which can be stressful but in the end things will be okay, and just be open to new experiences and different people because that's when you have the most rewarding experiences.