My experience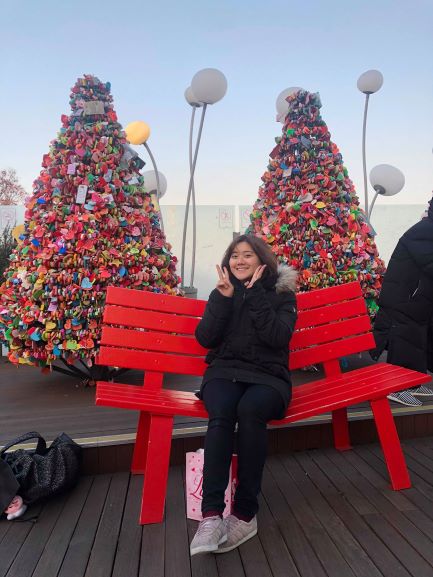 I wanted to learn a new language in a country I had never visited before, immerse in the culture and experience life as a university student such as living in a dormitory independently. Adventuring in a completely new environment is always something I enjoy doing and despite it being very scary at times, it is always rewarding
How has the experience changed you?
I have made lifelong friendships and become familiar with a country I had previously never been to before. Furthermore, I now have foundational knowledge to a language and culture completely different to the ones I already know. This would be of great help to my future career and communicating with people of different cultural backgrounds. It has encouraged me to leave the comfort zone and seek out new and challenging experiences.
Favourite memory
My favourite memory is celebrating my birthday in Gangnam with my birthday twin, who has also become one of my closest friends, and just taking spontaneous walks through the districts of Seoul at night to explore wherever I end up. Don't be afraid of a new environment and strangers and be open to learning everything that you experience in the culture.